Do you feel a disturbance in the Force? That'll be courtesy of young Grogu – about to make his long-awaited return along with his space-dad Din Djarin, as The Mandalorian Season 3 finally prepares to hit our screens. There's much to be excited about in the next chapter of Star Wars' smash hit small-screen saga, with our loveable heroes finally reunited, a trip to Mandalore on the cards, and fellow Mandalorian warrior Bo-Katan Kryze swirling in the mix too. The new issue of Empire takes a world-exclusive deep-dive into the show with its stars and creators – and it's about to hit shelves on Thursday 16 Feb.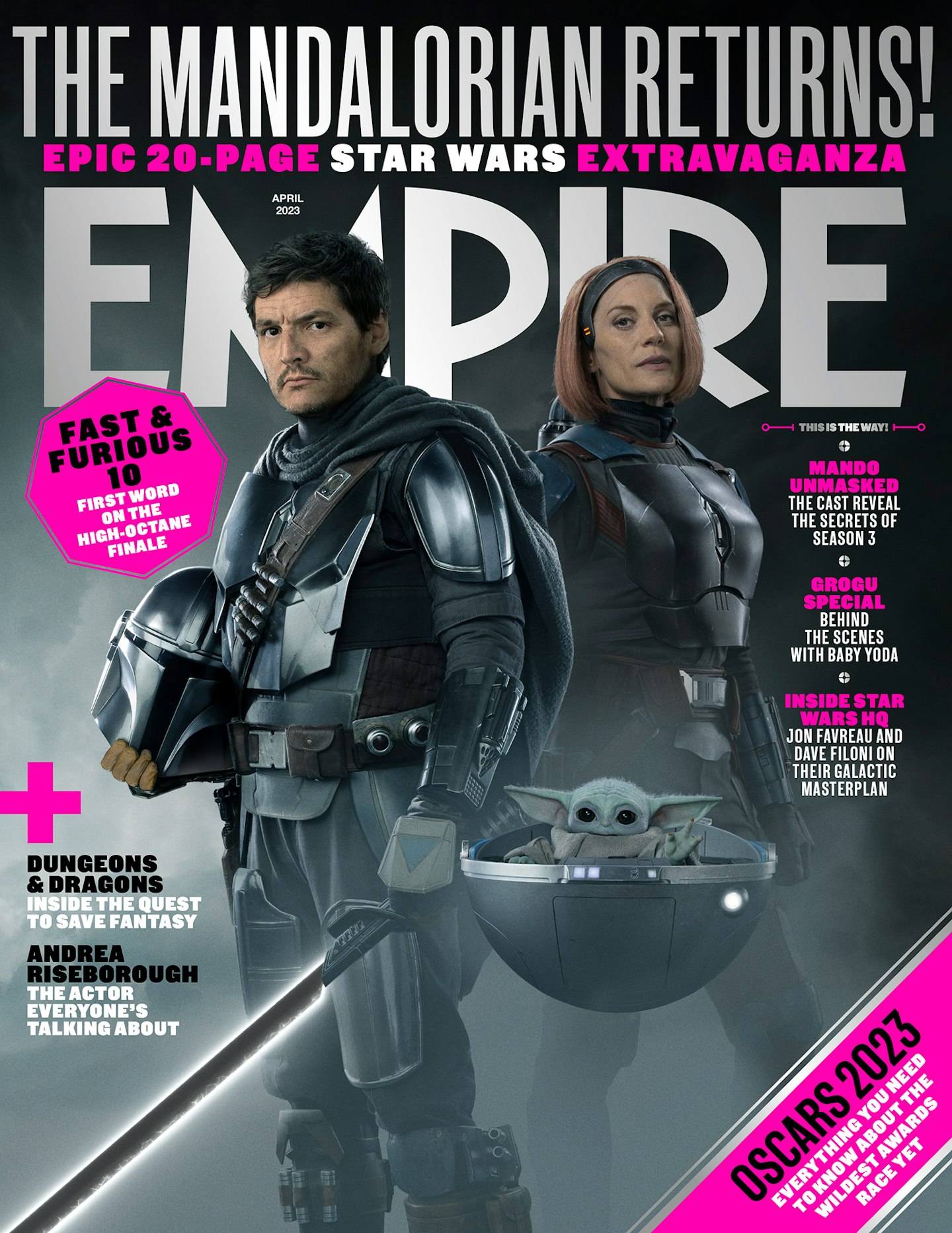 While it's nearly ready to make its way into the world – become an Empire member now to access the issue in full on launch day.
The Mandalorian Season 3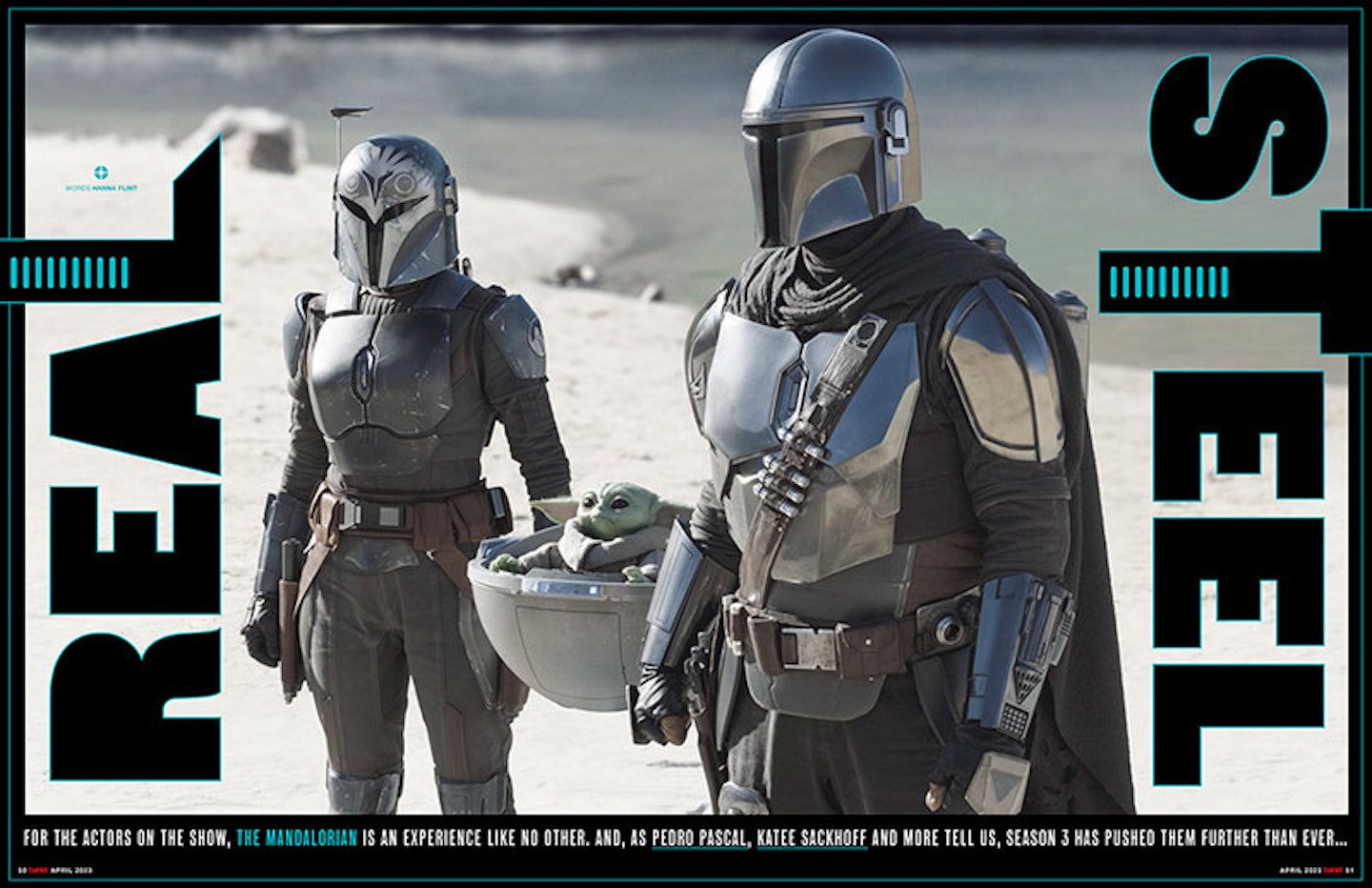 Kicking off our epic 20-page blowout on The Mandalorian's glorious return, we go under the helmet with the Mandalorians themselves, speaking to Pedro Pascal, Katee Sackhoff, Emily Swallow and more – talking about their experiences donning the iconic armour and stepping into the Star Wars galaxy.
Jon Favreau and Dave Filoni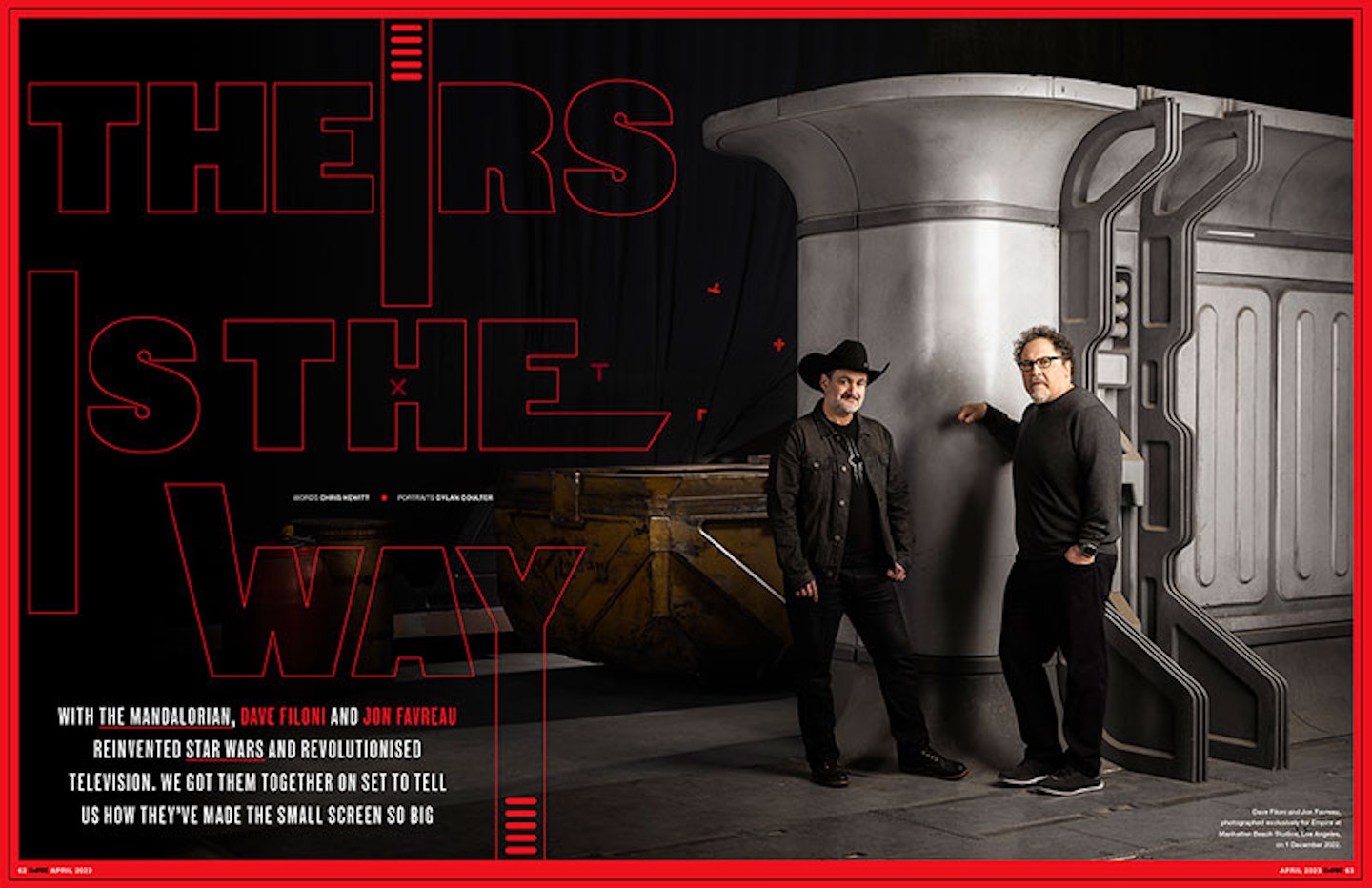 The combined might of filmmaker Jon Favreau and longterm Star Wars expert Dave Filoni brought us the magic of The Mandalorian – and with more adventures in the 'Mando-verse' on the way, they're just getting started. Empire sits down with the pair for a major new joint interview and photo shoot about creating their own flourishing corner of the ultimate sci-fi universe.
Grogu orał history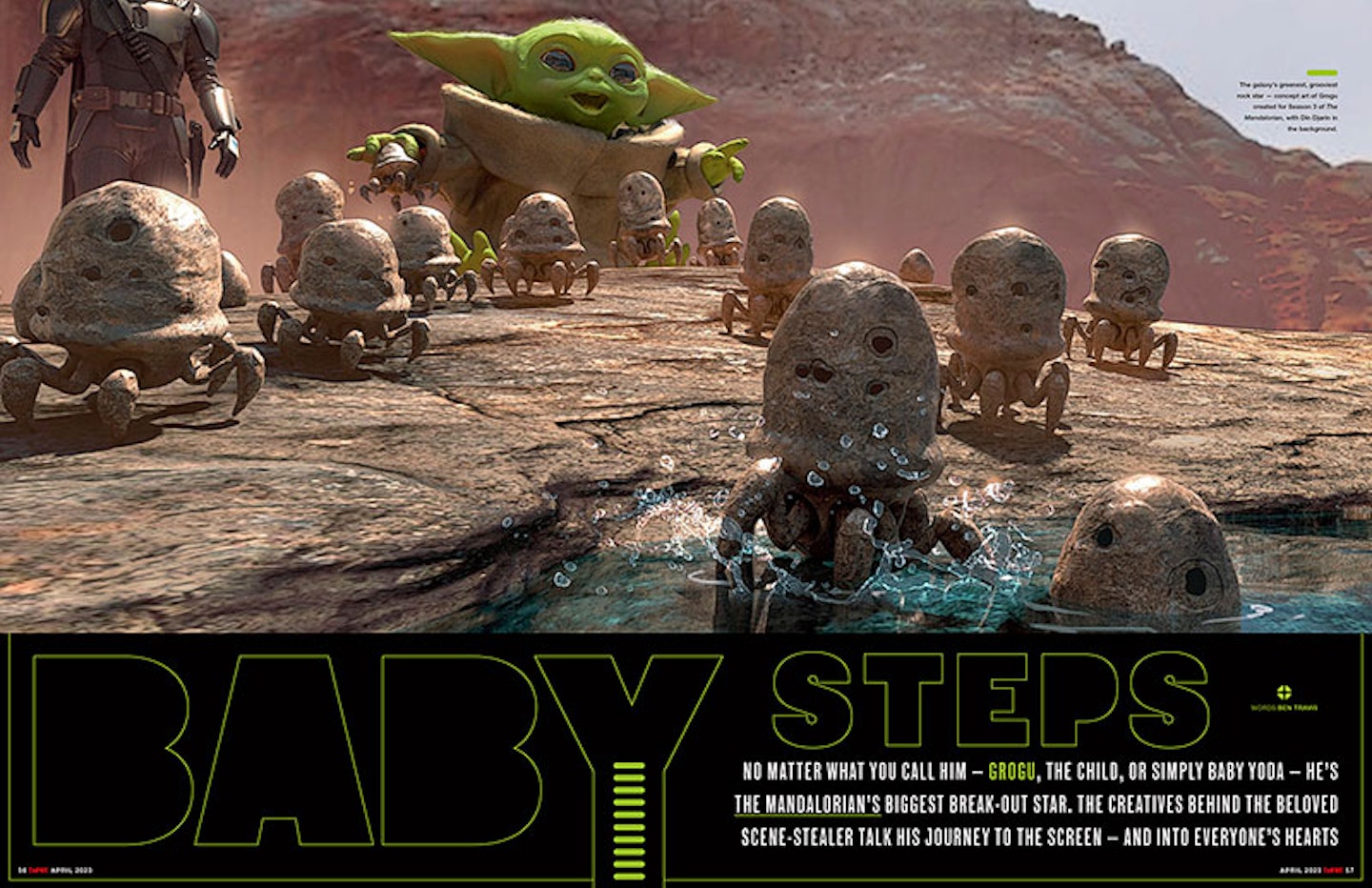 The undeniable breakout hit of The Mandalorian has many names: Grogu, The Child, or simply Baby Yoda. Empire gets the full story on the internet-breaking mega-star in a brand new oral history – with brand new quotes from Favreau, Filoni, exec producer Rick Famuyiwa, star Pedro Pascal, and Legacy Effects' John Rosengrant and TaMara Carlson Woodard – going from his initial conception to his status as a global phenomenon.
Dungeons & Dragons: Honour Among Thieves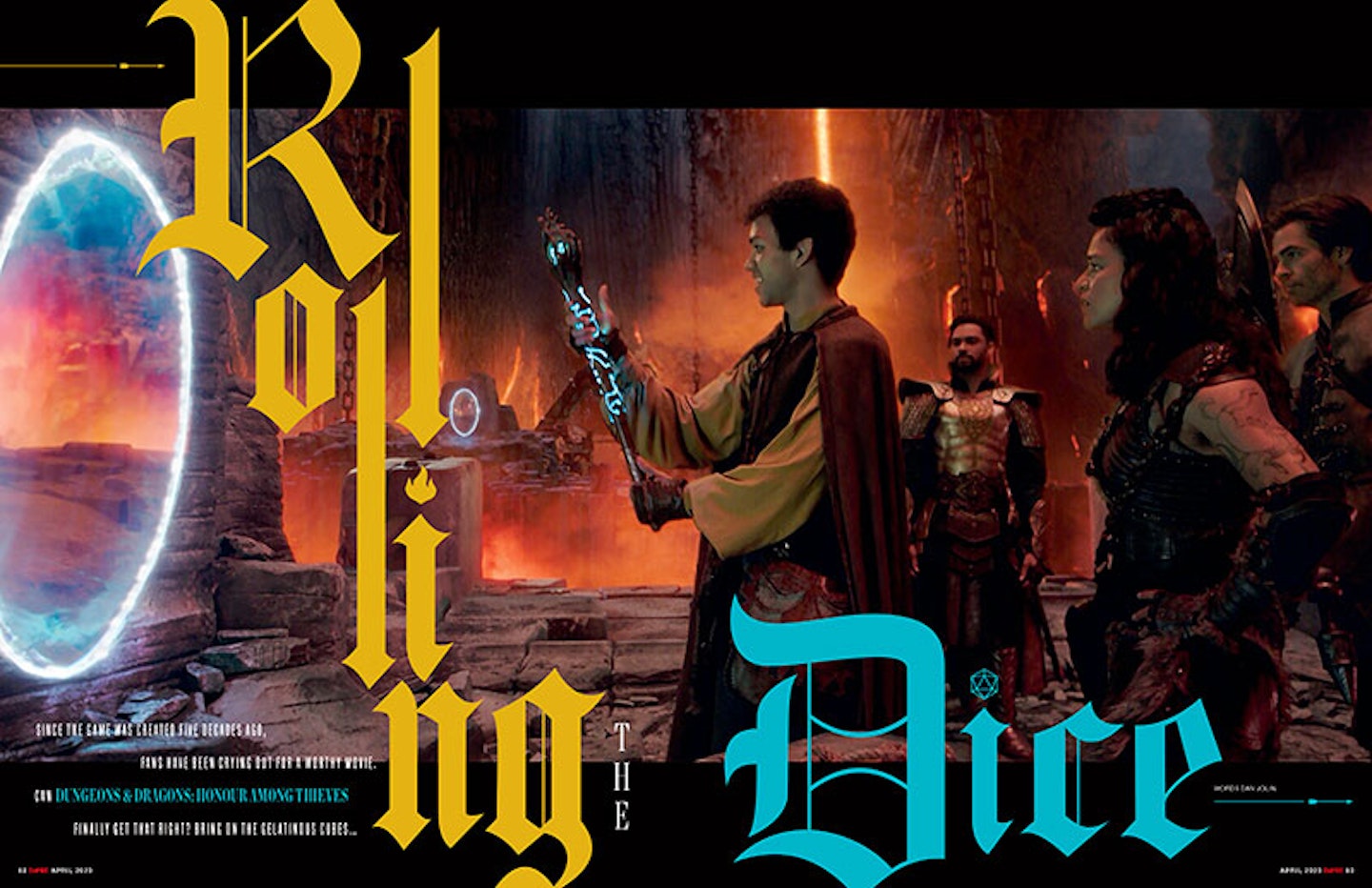 Gather your party – a fresh take on Dungeons & Dragons is coming, taking the once-niche tabletop RPG and spinning it into a major blockbuster from the directors of Game Night. Empire gets the lowdown on the fun, freewheeling adventure with stars Chris Pine, Hugh Grant, Michelle Rodriguez, Justice Smith and Sophia Lillis, plus directors Jonathan Goldstein and John Francis Daley. Who's got the d20?
Andrea Riseborough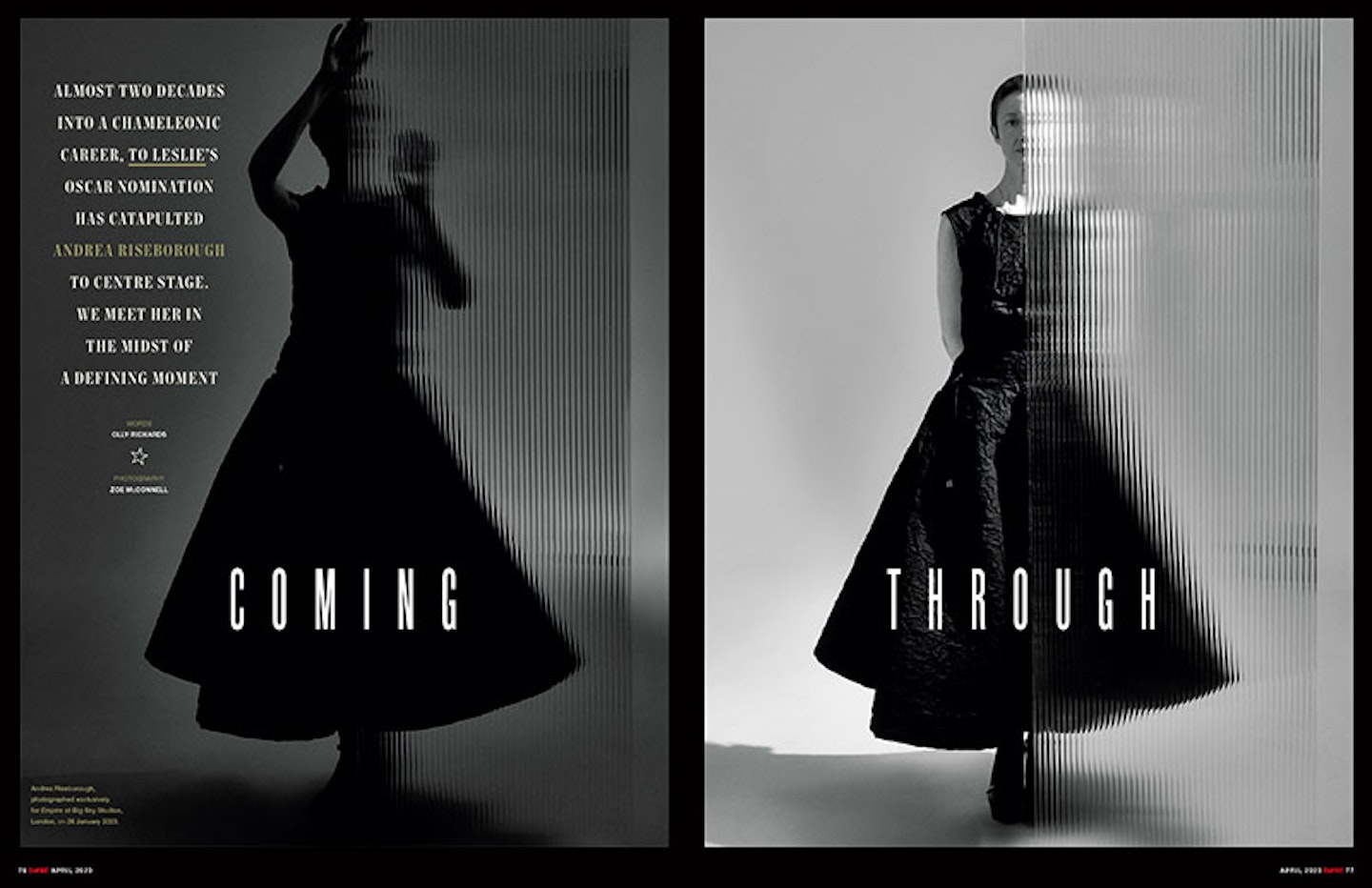 Through the years, British star Andrea Riseborough has cemented herself as a chameleonic screen talent – and now she's breaking through in a major way with her Oscar-nominated leading role in word-of-mouth success To Leslie. In a major new interview and shoot, Empire sits down with Riseborough to discuss her shape-shifting career, her affinity for directors, and the power of To Leslie.
Infinity Pool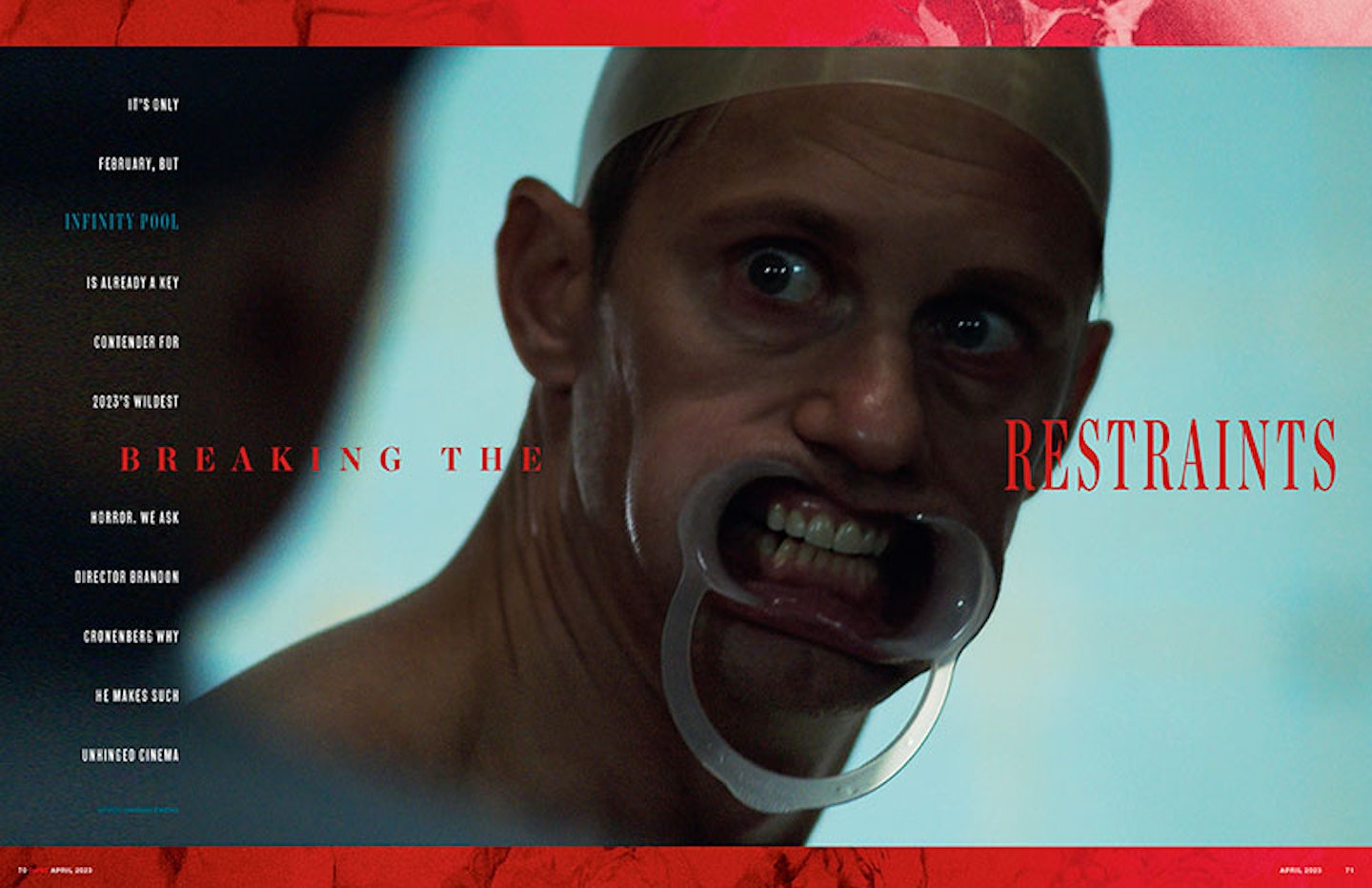 Steady your stomachs – after exploring ideas around identity to startling, visceral effect in Possessor, writer-director Brandon Cronenberg is back with Infinity Pool, turning his attention to masculinity, domination, and the reckless entitlement of the super-wealthy. Empire gets under the skin of his new high-concept horror, talking to the filmmaker about working with Mia Goth and Alexander Skarsgård, creating his signature experimental sequences, and getting gore right.
Mabel Normand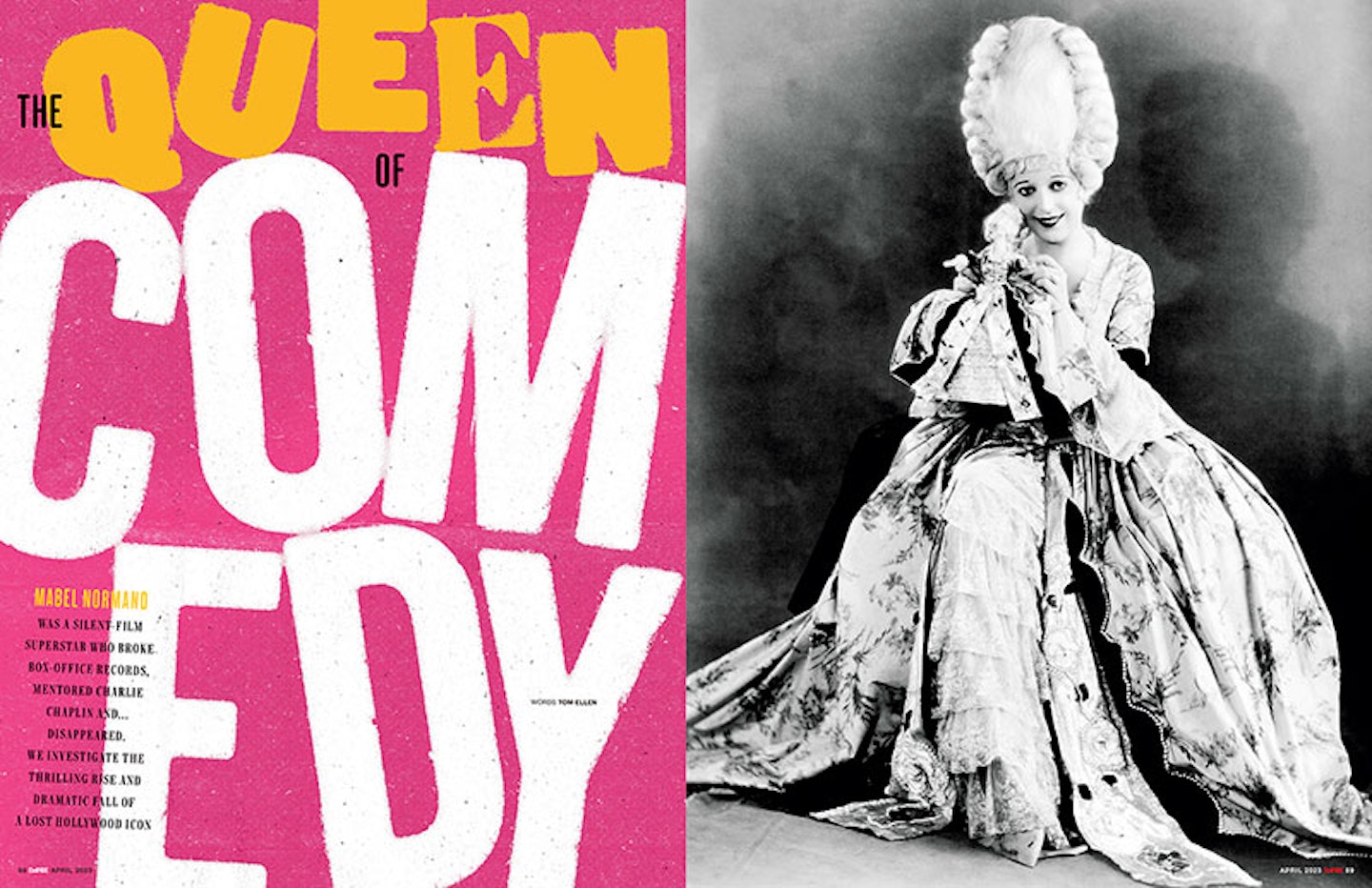 She was at once a glamorous leading-lady, side-splitting character comedian and pioneering stunt performer – but unlike her protégés and peers Charlie Chaplin and Buster Keaton, Mabel Normand's name is nowhere near as prominent in silent-movie history as it should be. Empire digs deep into Normand's career to explore just what made her so special, and investigates how one of cinema's most boundary-pushing actors fell off the Hollywood radar.
Take 20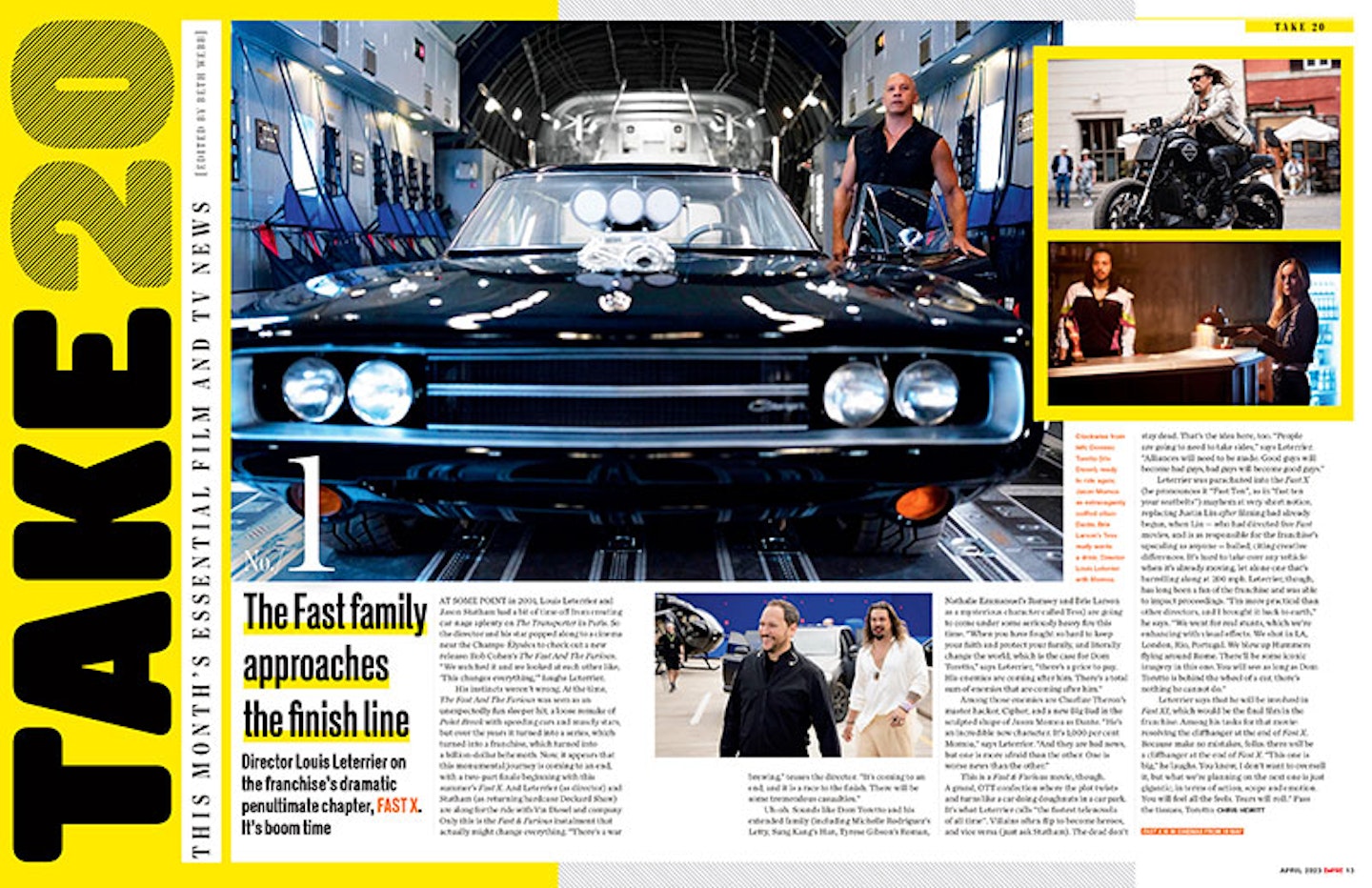 In this month's news section, we get the first word on Fast X with director Louis Leterrier; break down the epic DC Universe announcements; talk the future of M3GAN with Jason Blum; quiz Anthony Mackie in a Q&A; meet Shazam! Fury Of The Gods' sister-deities Helen Mirren, Rachel Zegler, and Lucy Liu; and much, much more.
Re View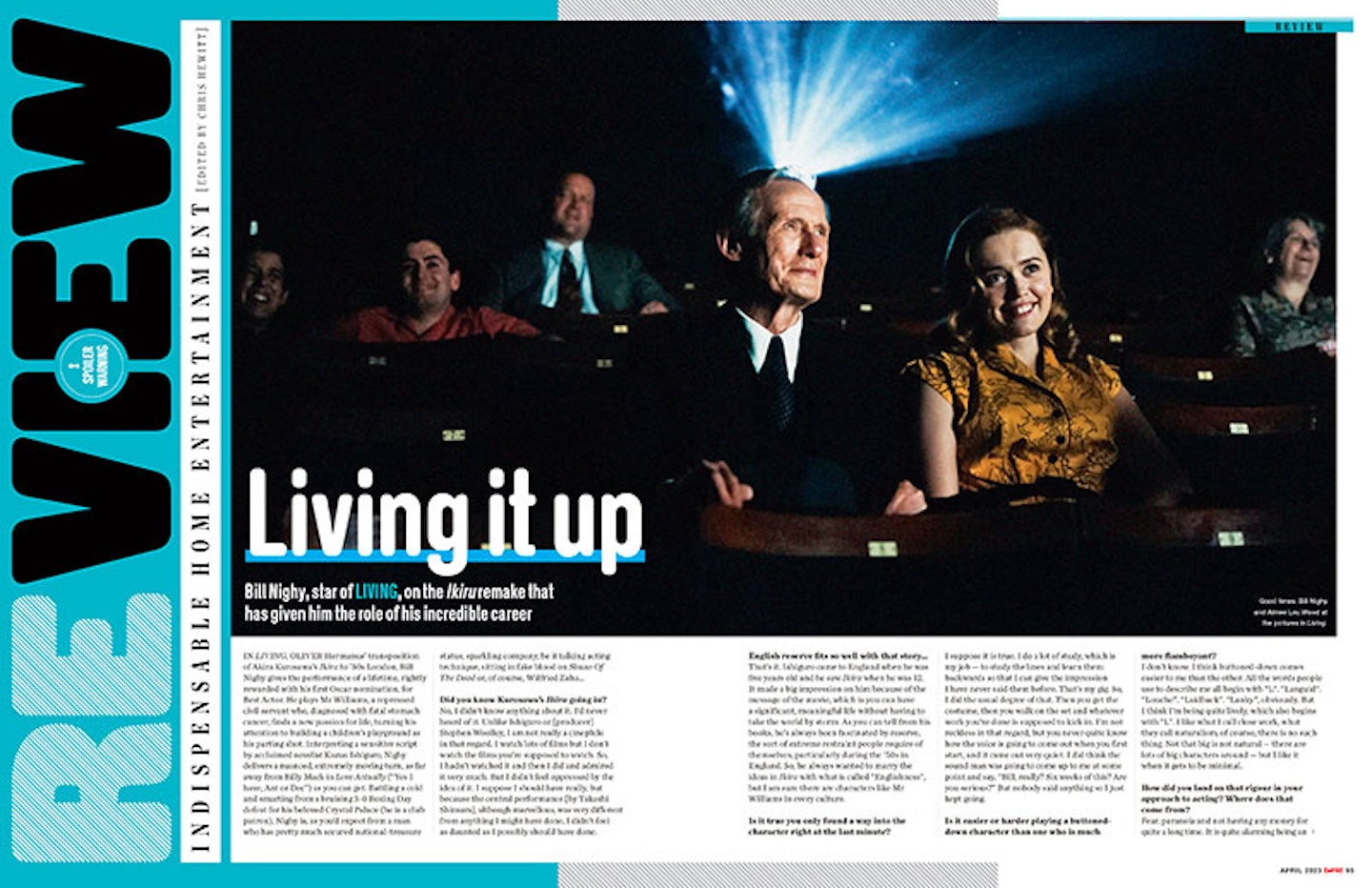 In the home entertainment section, we talk to Bill Nighy about his incredible career in the wake of the outstanding Living; feast on the delicious stare of Triangle Of Sadness with director Ruben Östlund; rank the movies of the one and only Al Pacino; go role-by-role through the unique career of Patton Oswalt with the man himself; get the lowdown on Bros with Nicholas Stoller; and plenty more.
On Screen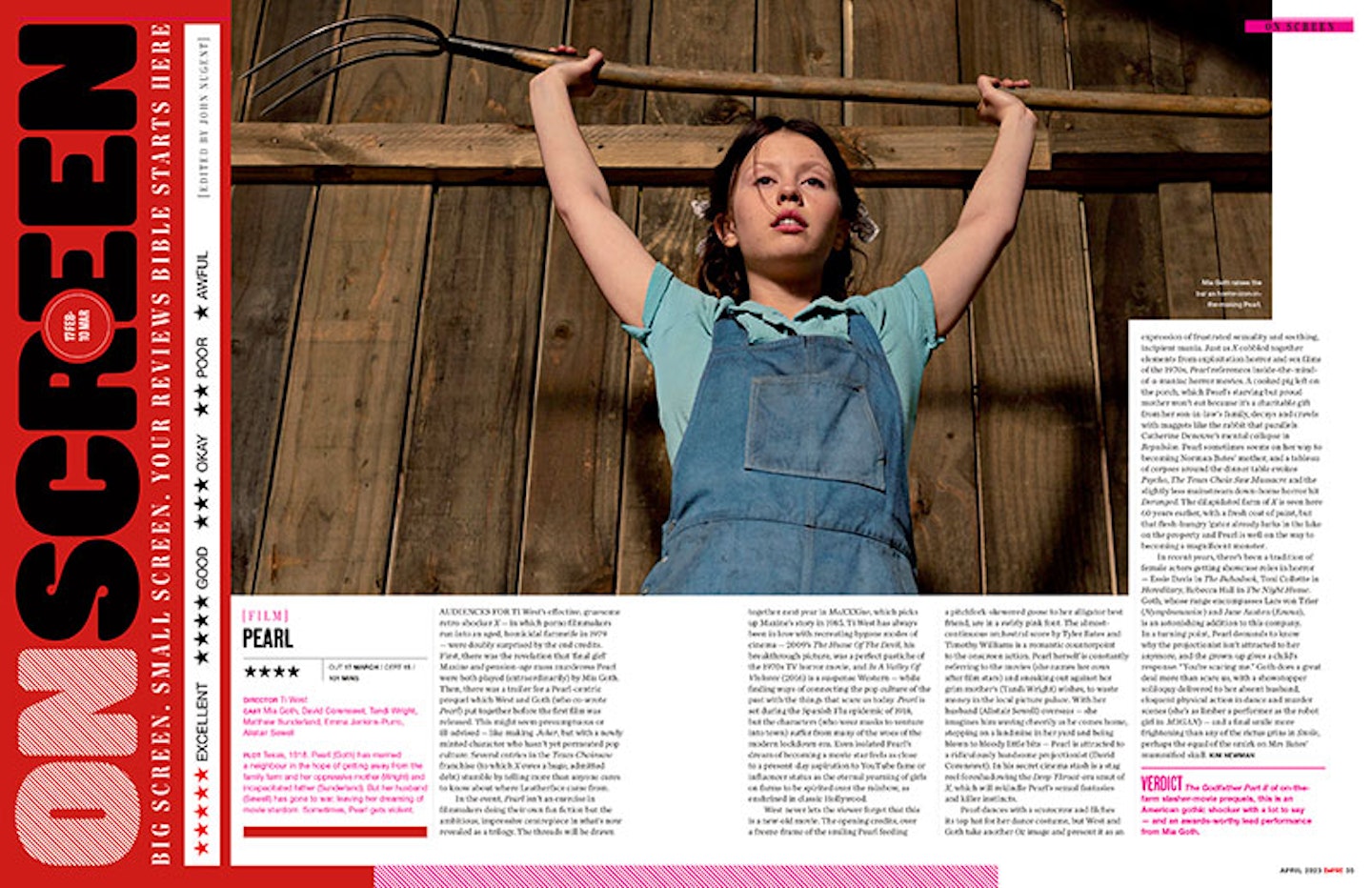 Reviewed in this issue are the likes of Ti West's Technicolor-inspired X prequel Pearl, heartwarming A24 hit Marcel The Shell With Shoes On, twisty screenlife thriller Missing, Benjamin Caron's con artist drama Sharper, buzzy horror hit Skinamarink, and much more.
For more content like this take a look at our Members site and try a Digital Membership for just 99p!