Smuggler. Scoundrel. Rebel hero. Han Solo has always been Star Wars' most charismatic and swaggering icon, perfectly portrayed by Harrison Ford through the original trilogy and given a fitting swansong in The Force Awakens. Now the beloved character is back in a younger guise, played by an actor mainly known for his blisteringly comedic turn in the Coen Brothers' Hail, Caesar! in an origin story that franchise fans have long been wary of. Add in a much-publicised behind-the-scenes director switcharoo, and Solo: A Star Wars Story is a fascinating creative risk with everything to prove in one of cinema's biggest franchises.
The pressure may be on the new Han, Alden Ehrenreich, but he's confidently stepping forward on the June cover of Empire, looking totally at ease holding that classic blaster and with fuzzball friend Chewbacca at his side.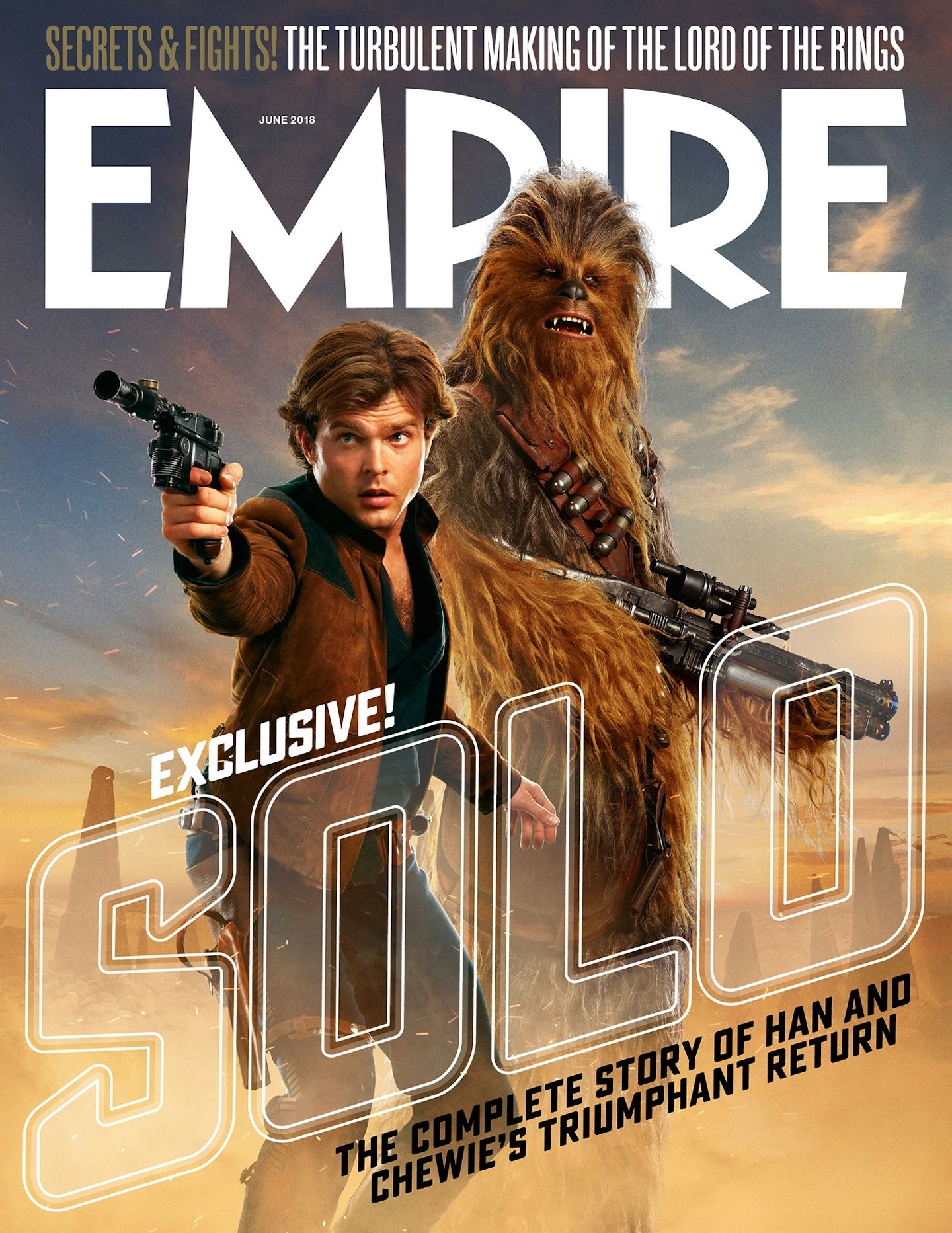 Inside the magazine is the complete story of the character's comeback, from director Ron Howard's thoughts on taking the reins after Phil Lord and Chris Miller left the production, to fresh looks at Donald Glover's Lando Calrissian and Paul Bettany's slick gangster Dryden Vos, and Joonas Suotamo on stepping into Peter Mayhew's giant Chewie shoes.
If that wasn't enough Star Wars for you, the issue comes with a bonus magazine: the Han Solo Encyclopedia — a definitive A-Z (that's Alderaan to Zuckuss, via Endor, Greedo, and Jabba) of a galaxy far, far away, filtered through the lens of Han's adventures. Oh, and as well as the encyclopedia, the magazine includes a fold-out poster depicting the Falcon flying through a glorious pink-hued sky.
There's plenty more inside the magazine — stay tuned for more information on that soon. Empire's June issue arrives on newsstands on Thursday 19 April, and you can order a copy online here.
Keep up to date with all the latest movie news, click here to subscribe to Empire and have the latest issue delivered to your door every month.