If there's one thing that's been clear since 1984, it's that 'busting makes us feel good. Ghostbusting, specifically – with Ivan Reitman's classic horror-comedy conjuring up spooky screams and big laughs alike. Cut to 2021, and his filmmaker son Jason Reitman is picking up the proton pack for upcoming sequel Ghostbusters: Afterlife, bringing the original Ghostbusters story into a new era with fresh phantoms, a young generation of heroes, and all the slime-spewing, Ecto-1-driving, marshmallow-monster madness you could ask for.
In this month's issue of Empire, we're crossing the streams between the original movie and the new one – getting father-and-son team Ivan and Jason Reitman together to talk the continuing legacy of Ghostbusters, from the original classic, to Ghostbusters II, and the imminent Afterlife. Not just that, but the pair also united for a world-exclusive photo shoot at their GhostCorps base in LA with the original Ecto-1, proton packs and ghost traps – which you'll find alongside brand new never-before-seen images from Ghostbusters: Afterlife.
All that, plus we catch up with the legendary Ridley Scott on his double-whammy of The Last Duel and House Of Gucci; Denis Villeneuve tells us the inside story of the making of Dune in his own words; we go on set of Chloé Zhao's Marvel epic Eternals; Francis Ford Coppola revisits a double bill of teen classics, The Outsiders and Rumblefish; Quentin Tarantino talks his novelisation of Once Upon A Time In Hollywood and much, much more.
This month's newsstand cover is an explosion of Ghostbusters goodness illustrated by Paul Shipper – with the past, the present, and the potential future of the spooky saga all in one place.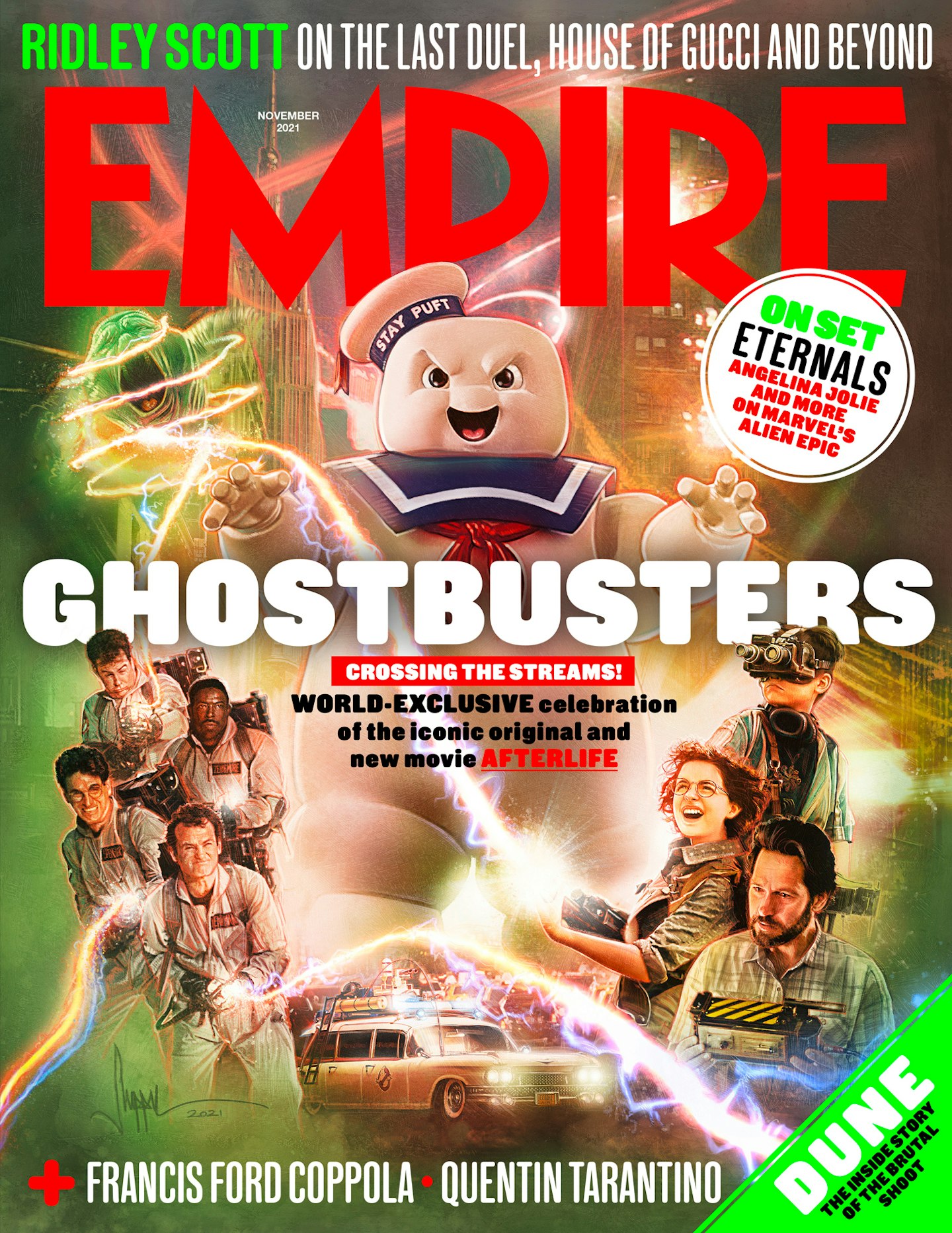 Our exclusive subscriber cover sees Empire get well and truly slimed – and besieged by a trio of Afterlife's mischievous Mini-Pufts – illustrated by Justin Metz.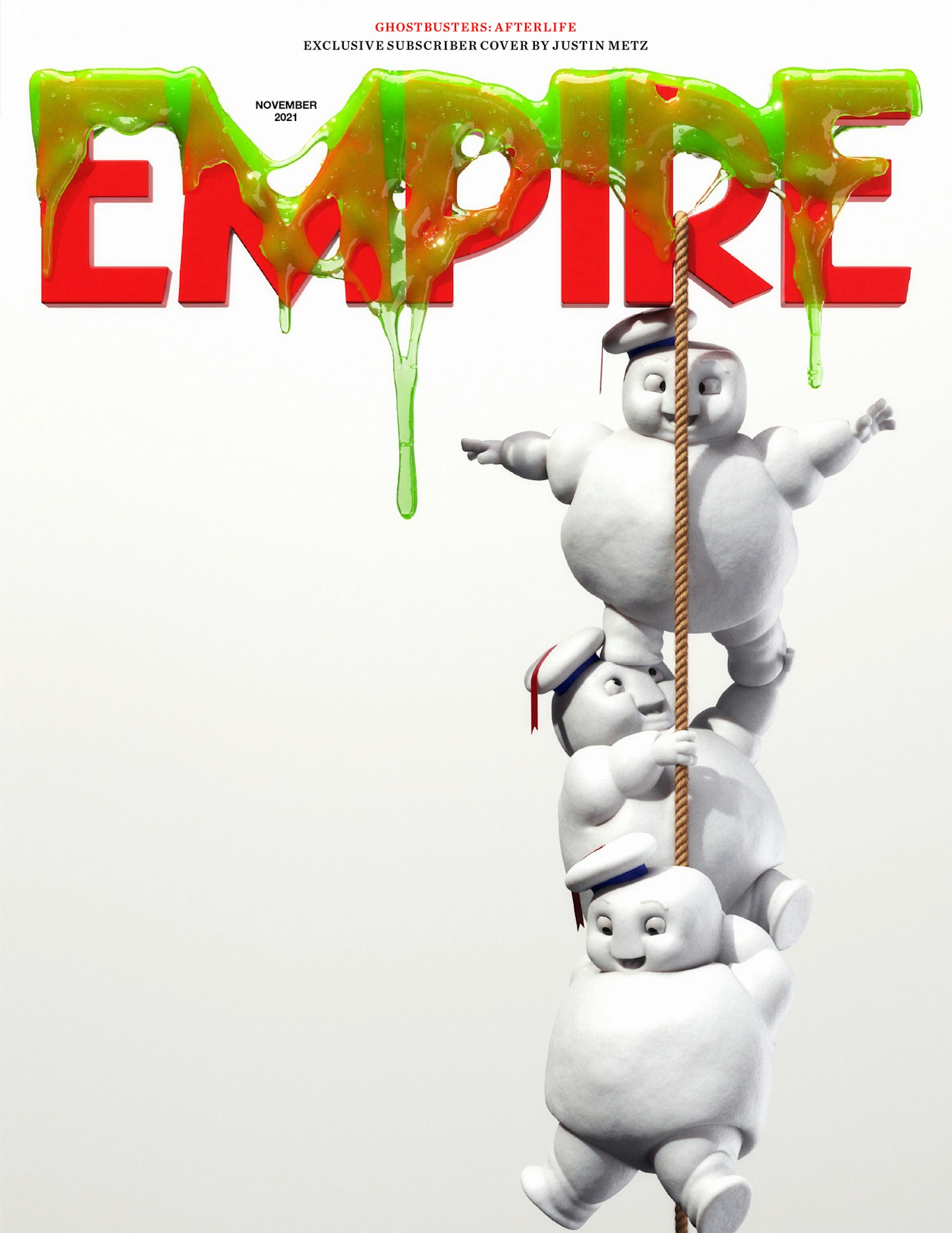 It's an issue 'busting and bursting with all kinds of treats – and we're pretty sure it'll make you feel good too. Find it on newsstands from Thursday 30 September, or pre-order a copy online here.