Earth has never needed its Mightiest Heroes more than now. It's just over a month until Avengers: Infinity War makes its to way to the big screen, pitching Marvel's entire universe of heroes against the most powerful villain the series has seen yet: Thanos.
The 19th Marvel Cinematic Universe film unites all corners of the MCU so far: the classic Avengers line-up, recent additions like Black Panther and Doctor Strange, as well as the Guardians of the Galaxy. To celebrate, May's issue of Empire is one huge Marvel blow-out: we've mixed and matched the roster of characters on not one but six different covers, we've got the inside story on Marvel Studios' most ludicrously ambitious film ever, and the issue also comes with a bonus comic-sized magazine celebrating 10 years of the MCU.
Let's start with the six covers: first up it's Iron Man and Captain America — the two Earth-bound cornerstones of the Avengers — flanked by Black Panther stand-out Shuri, and Scarlett Johansson's deadly Black Widow.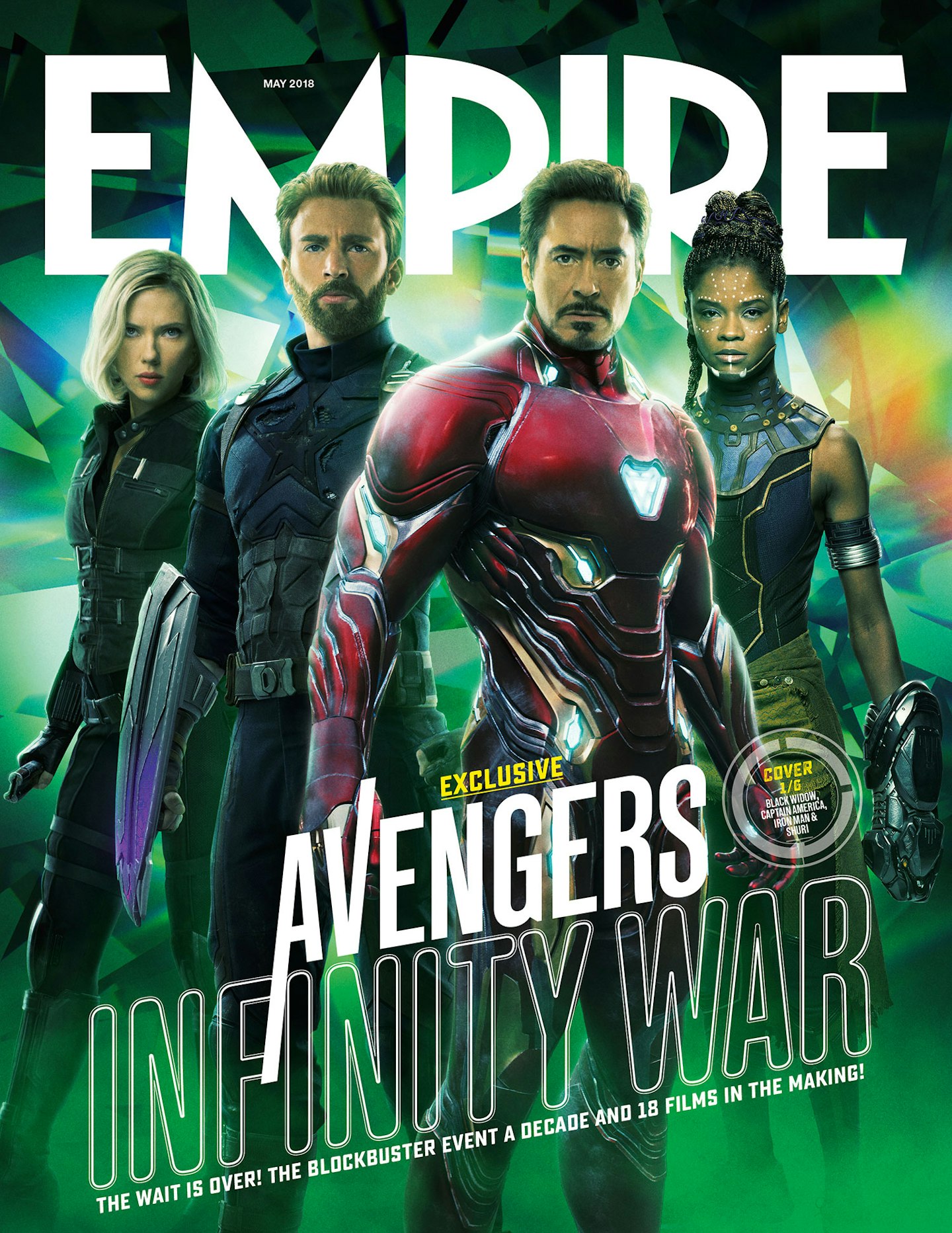 Next is Doctor Strange (sporting the Eye of Agamotto, aka the Time Stone), accompanied by Scarlet Witch, Drax, and Okoye.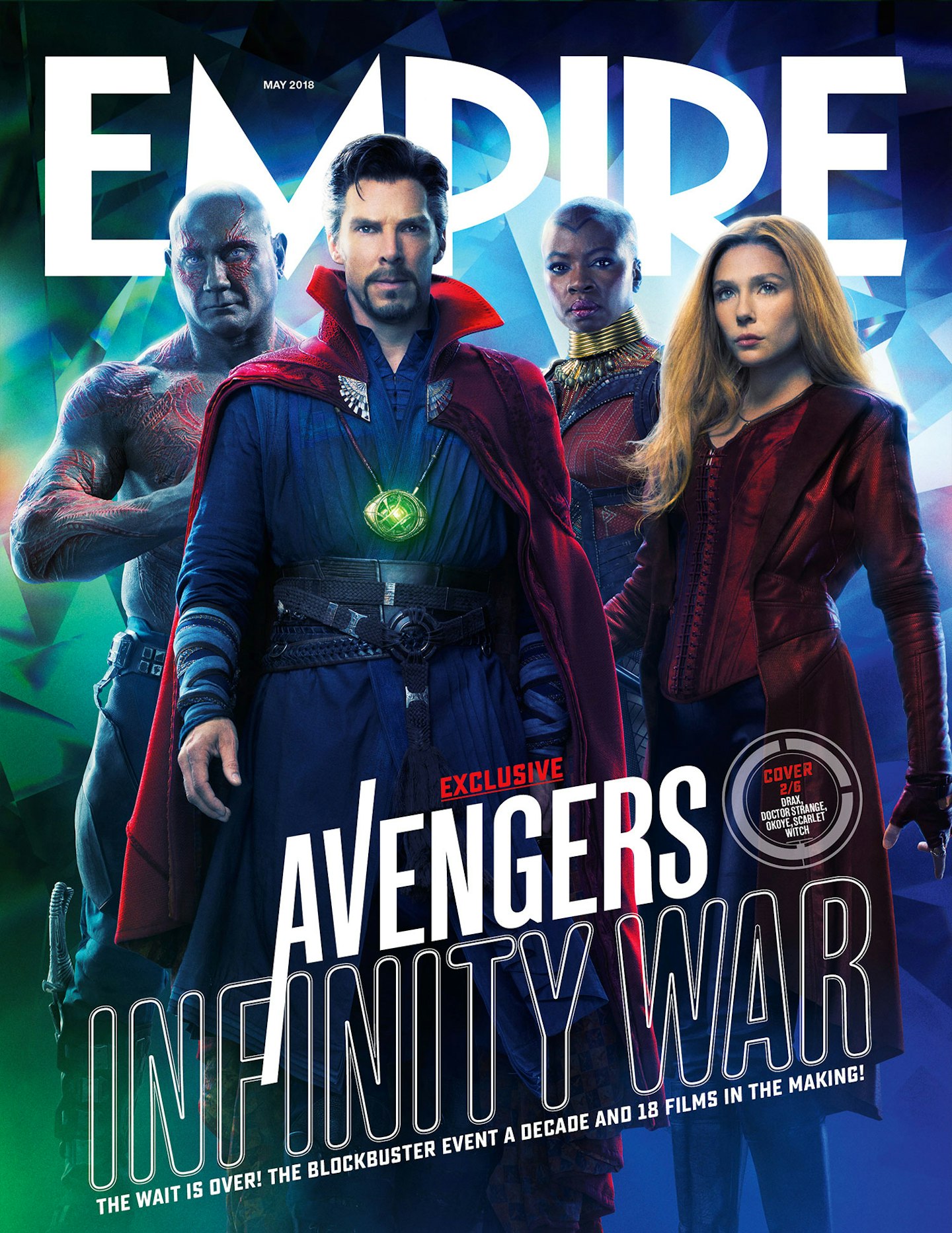 Fresh from smashing box office records, Black Panther is on our third cover, shoulder-to-shoulder with Nebula, Bucky (sporting a fetching new arm), and War Machine.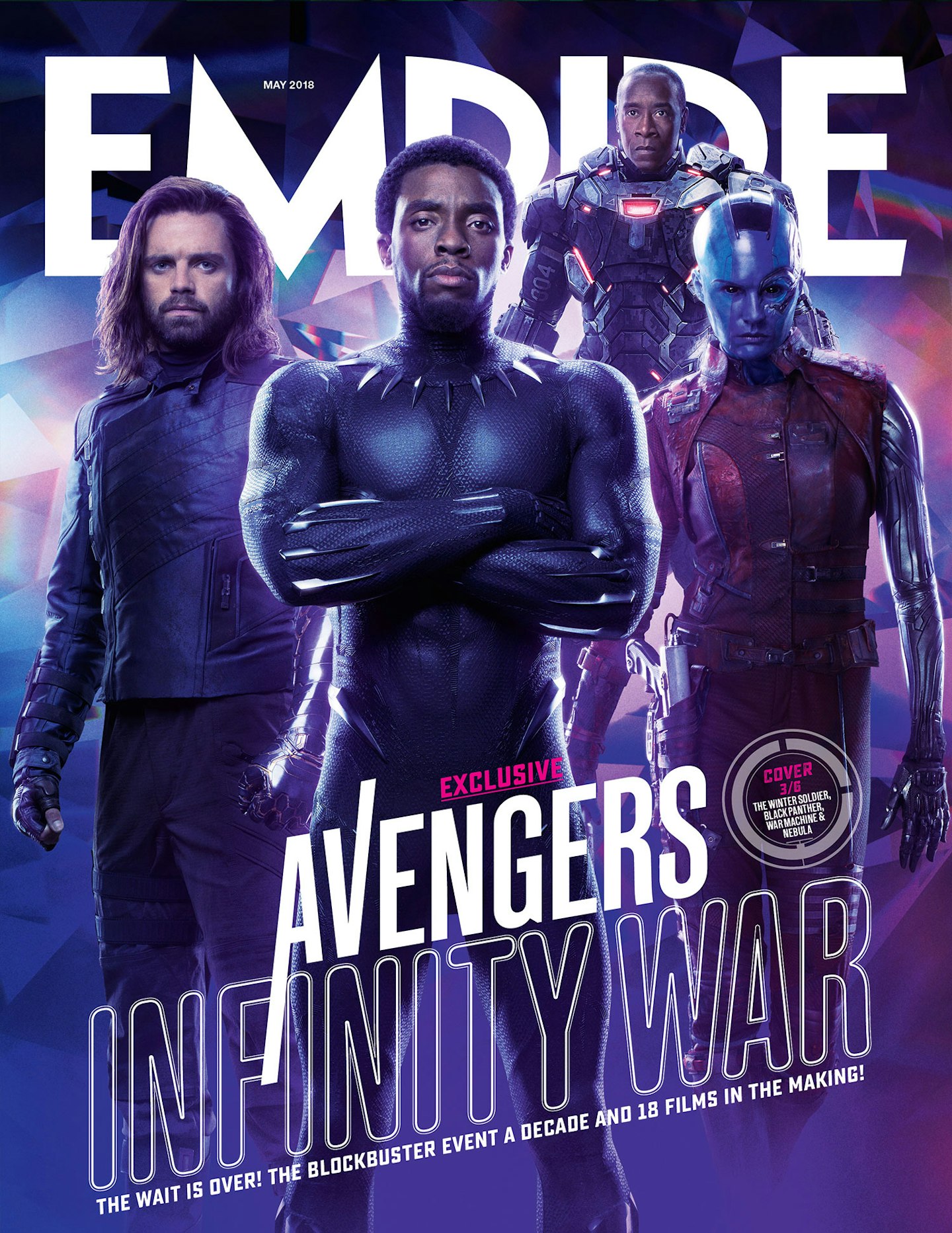 The fourth cover is on the cosmic end of the MCU spectrum — three members of the Guardians (Rocket, Mantis, and Teen Groot), joined by a now one-eyed Thor, and with Vision hovering nearby.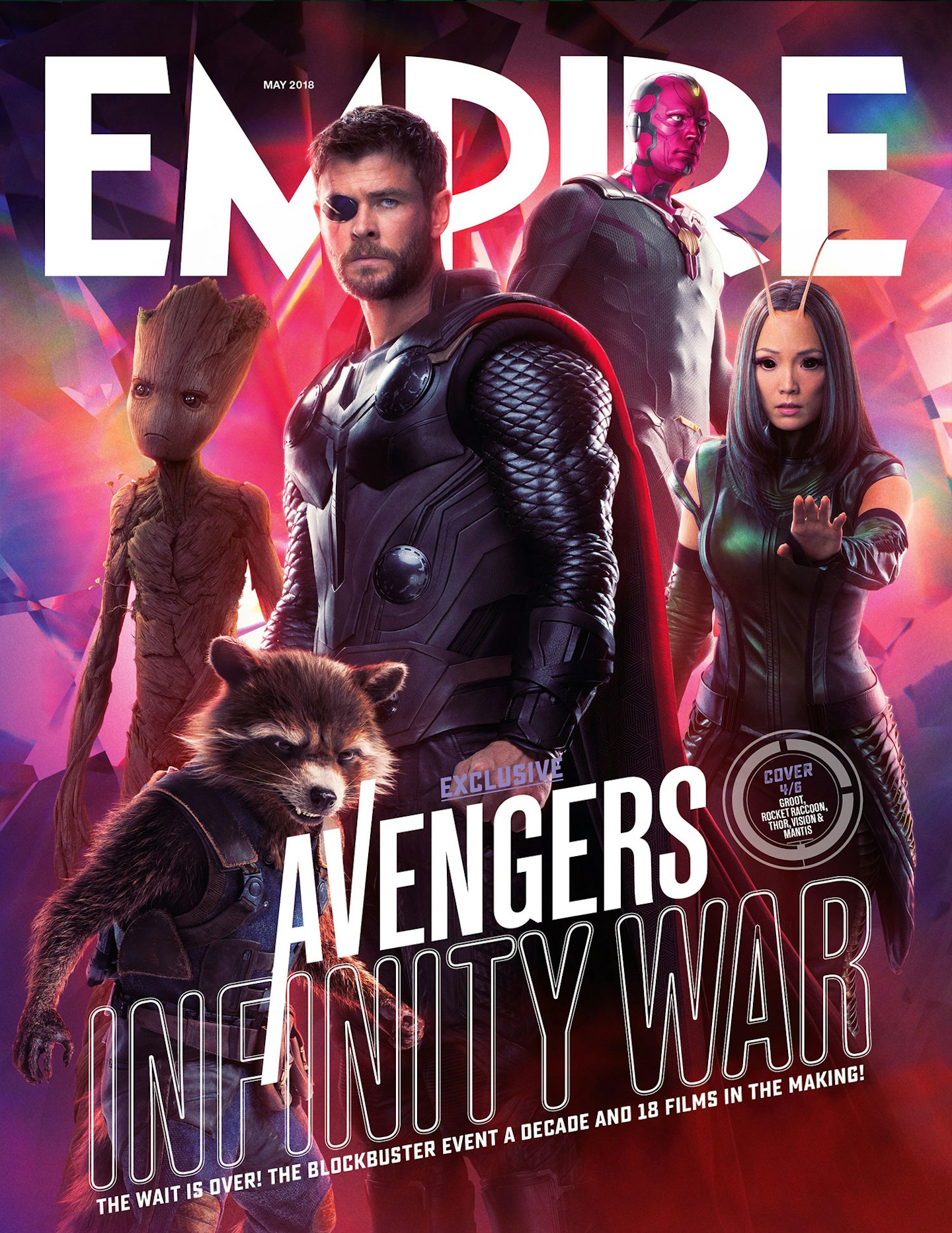 Star Lord and Gamora are on the fifth cover, joined by Spider-Man in his new Iron Spider armor, Hulk, and Falcon.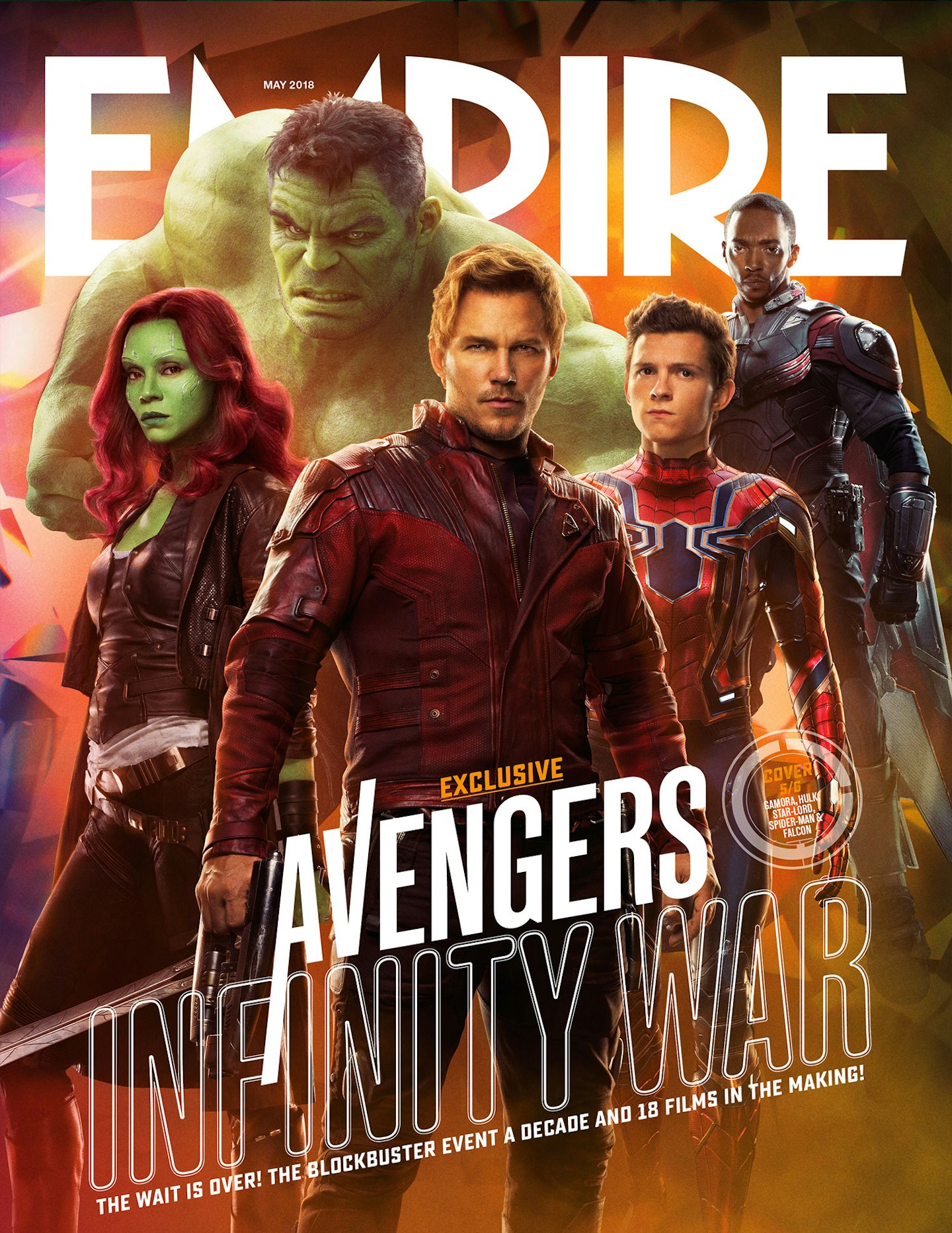 On the final cover, there's only room for one Mad Titan. Yes, Thanos has his very own design, flexing his bicep and showing off that shiny gold Infinity Gauntlet bearing two of the Infinity Stones. Four to go.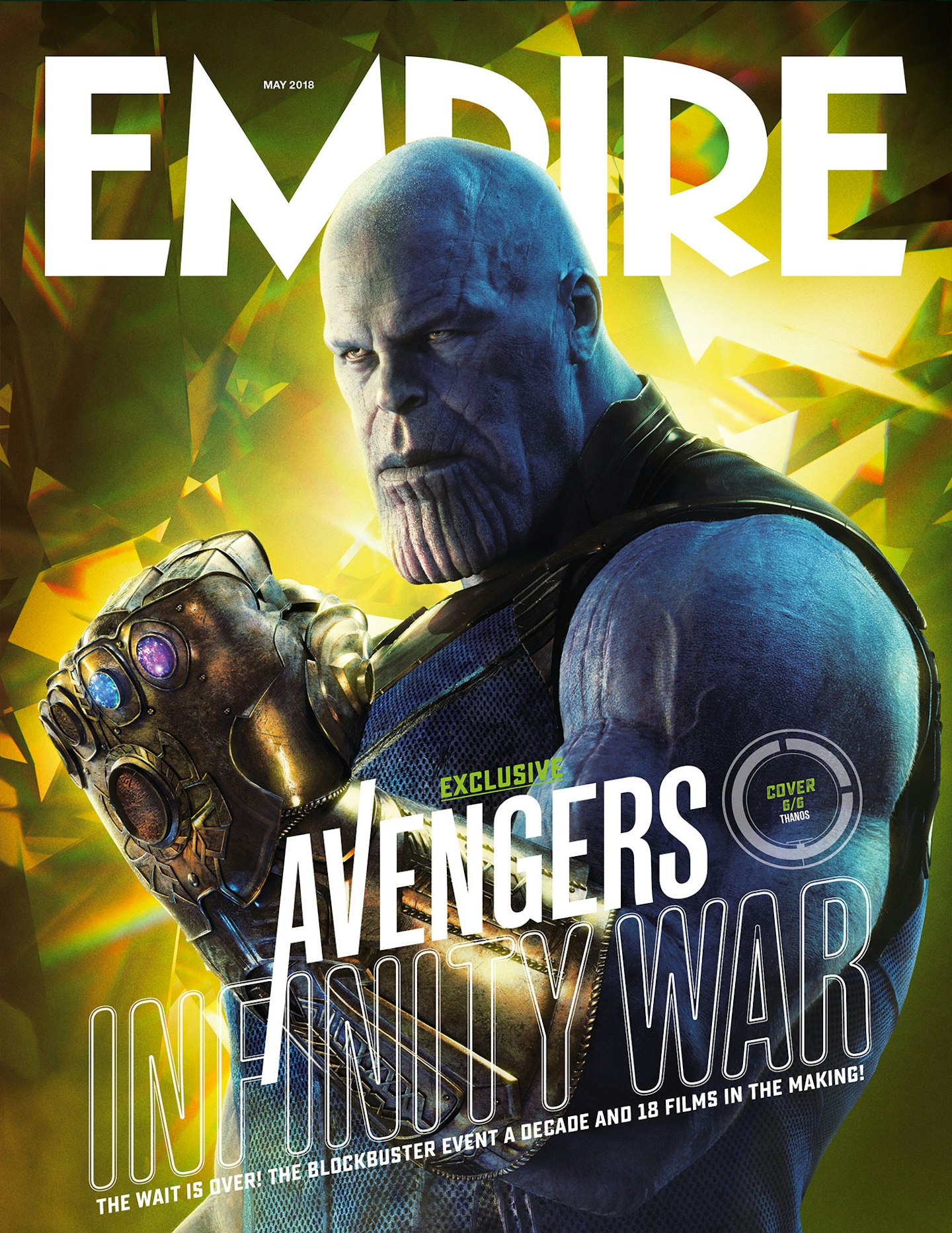 Inside the mag, we got on-set access to Infinity War in Edinburgh and New York, speaking to the likes of Chris Evans, Tom Holland, and a certain Robert Downey Jr. Oh, and we called up Chris Pratt (who may or may not have been in space cooking up Awesome Mix Vol. 3 at the time) for a chat about Star Lord joining the gang.
That's not all — as well as exclusive pics from Infinity War, and a fresh peek at Ant-Man and the Wasp, the new Empire comes with its own extra magazine encompassing a decade of Marvel's ever-expanding universe. From the origins of the franchise when Iron Man arrived in 2008, to the first time the Avengers assembled in 2012, it's your ultimate guide to a true cinematic game-changer. If you want to know our ranking of the 50 Greatest MCU Moments, or see a very special re-telling of how the Russo brothers figured our that airport fight in Civil War, it's a must-read.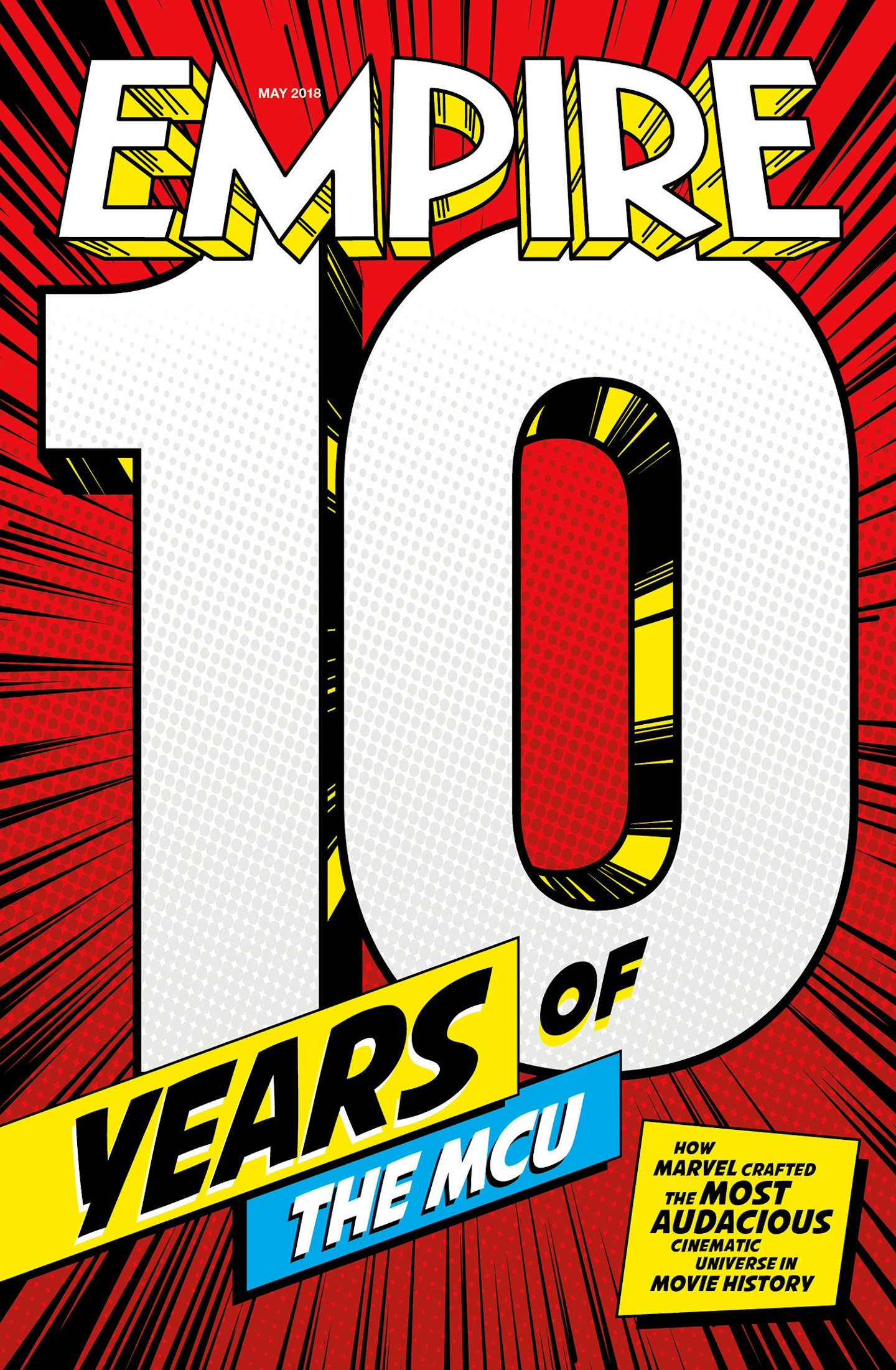 The Avengers: Infinity War issue of Empire hits the shelves on Thursday 22 March — you can pick up individual issues from here.