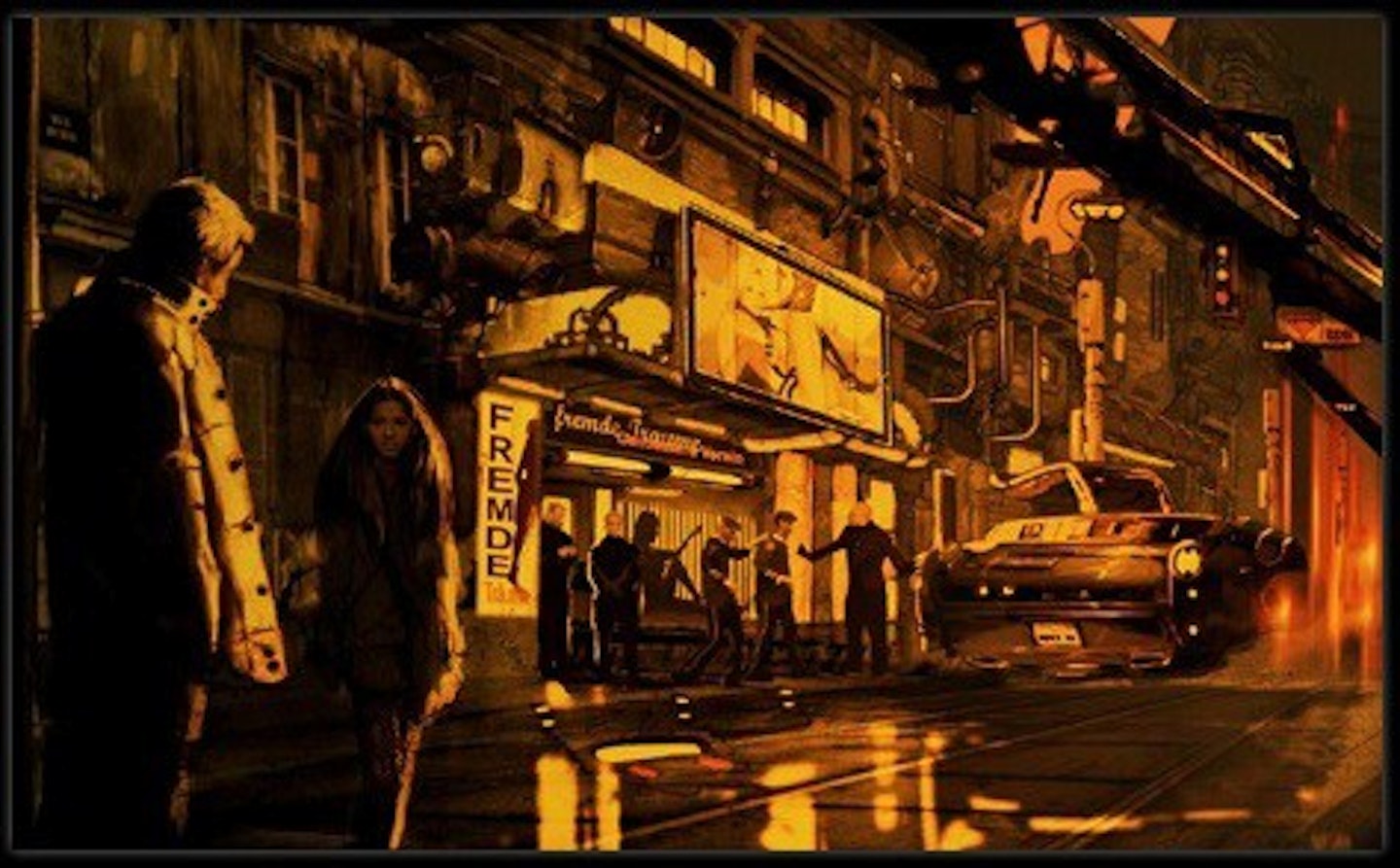 Duncan Jones' new sci-fi noir Mute has been bubbling under since his debut, Moon. The release model has changed significantly since it was first conceived. According to Alexander Skarsgård, a guest on this week's Empire Podcast, Mute will have a Netflix release with a day-and-date theatrical run.
"I think they'll do what they did with Beasts Of No Nation," he tells Empire, "where they do a theatrical simultaneously to a Netflix release."
The film, which is currently shooting in Berlin, promises to bring a Blade Runner-like style to the VOD service. "I've just got back from Dublin where Duncan showed me all the renderings and the visuals of it," adds Skarsgård, "and I'm very, very excited about it."
Mute is set in a dystopian Berlin 30 years in the future. Skarsgård plays Leo Beiler, a mute bartender who has to track down his missing girlfriend. "It's about a guy who was in an accident as a kid," explains the actor. "He's ex-Amish, so he lives a very monastic life: he doesn't have a cellphone or anything like that. He's left the [Amish] community but he still kinda follows the rules."
Jones has promised a crossover with the Moon universe (or Mooniverse). So does Sam pop up in Mute? "Maybe," teases Skarsgård. If you're in Berlin, where the film's shooting shortly, keep your eyes peeled for Sam Rockwell. Paul Rudd will definitely be there. He's playing an American surgeon who may have a clue as to the missing lady's whereabouts.
For much more from Skarsgård on this and his new movie, John Michael McDonagh's crooked cop comedy War On Everyone, tune in to tomorrow's Empire Podcast.