Animated comedy is in a very, very good place right now — from the dark undercurrents of Rick and Morty and BoJack Horseman, to the long-running South Park and Family Guy. It's arguable that none of them would be here without the work of Matt Groening: the man who gave us The Simpsons in 1989, and who debuted Futurama a decade later. Now he's back with his first new show in 19 years. Disenchantment sees Groening cook up a vibrant medieval world of castles, elves and princesses — all with a twist, of course — on Netflix.
Here's a brand new image from the show, as seen in the forthcoming issue of Empire, arriving later this week.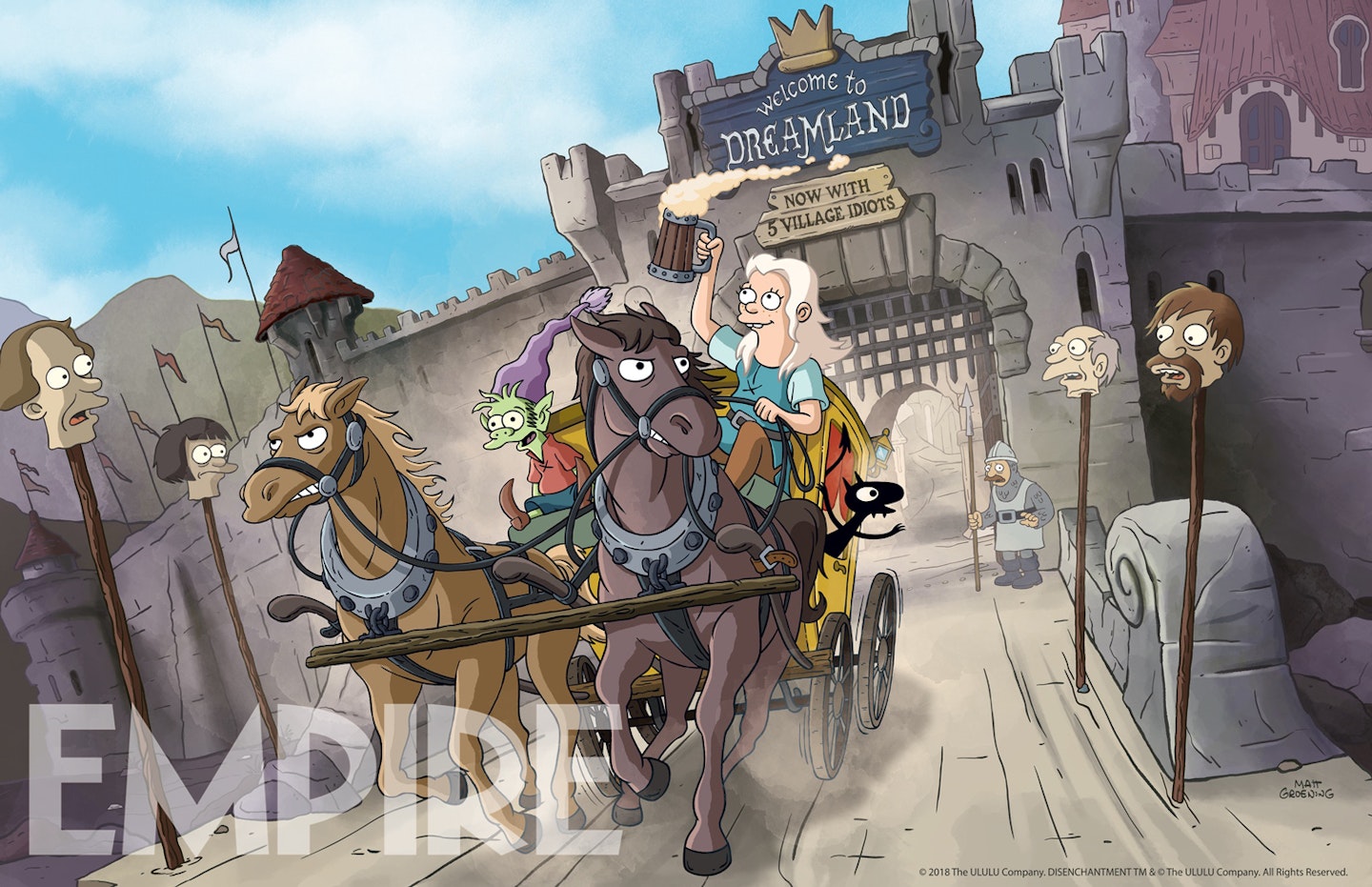 "The Simpsons was a fairly straightforward template of a conservative family sitcom. With Futurama, we came up with a workplace comedy," Groening told Empire. "This is a grown-up romantic fantasy. It's coming-of-age, but not in the same sense as every other fantasy novel."
You can read plenty more about the likes of Princess Bean and her friends Elfo and Luci in Empire's August issue, which hits newsstands on Thursday 12 July.
Keep up to date with all the latest movie news, click here to subscribe to Empire on Great Magazines and have the latest issue delivered to your door every month.