Call it the Jordan Peele rule: if you can have Daniel Kaluuya in your movie, then you should probably get Daniel Kaluuya in your movie. That's the case for Spider-Man: Across The Spider-Verse, the long-awaited follow-up to 2018's mind-blowing animated Spidey adventure. Among the many, many new Spider-people joining the fray in the trilogy's middle-chapter – written and produced by Phil Lord and Christopher Miller, and directed by Kemp Powers, Joaquim Dos Santos and Justin K Thompson – is Spider-Punk, aka Hobie Brown, a British, plaid-clad mohawked variant from Camden. And as it turned out, Camden native Kaluuya was the perfect choice to voice him.
"I was gassed," Kaluuya tells Empire of joining the sequel. "I turned to Lord, Miller and Kemp and said, 'Thank you for letting me be a part of it, because this is cool as fuck.' I'm a voice in Spider-Verse with a wicked character that sounds exactly like me, from where I'm from. Come on! You go to the younger people in your family and flex: 'I'm getting on, but don't forget!'"
For Kaluuya, it was a chance to channel himself into a Spidey character like no other. "I'm Camden born and bred, and this character is from Camden which is very much associated with the punk movement, so I think they wanted to lean into what they have for free with me," he explains. And that meant Kaluuya bringing his own London-isms. "They were like, 'What do they speak like?' and I said, 'Like me!' I think it gives it that authenticity, like me saying, 'Man like Pav! [Indian Spider-Man Pavitr Prabhakar] Big steppa!' I felt really respected." Get ready to turn it up to 11.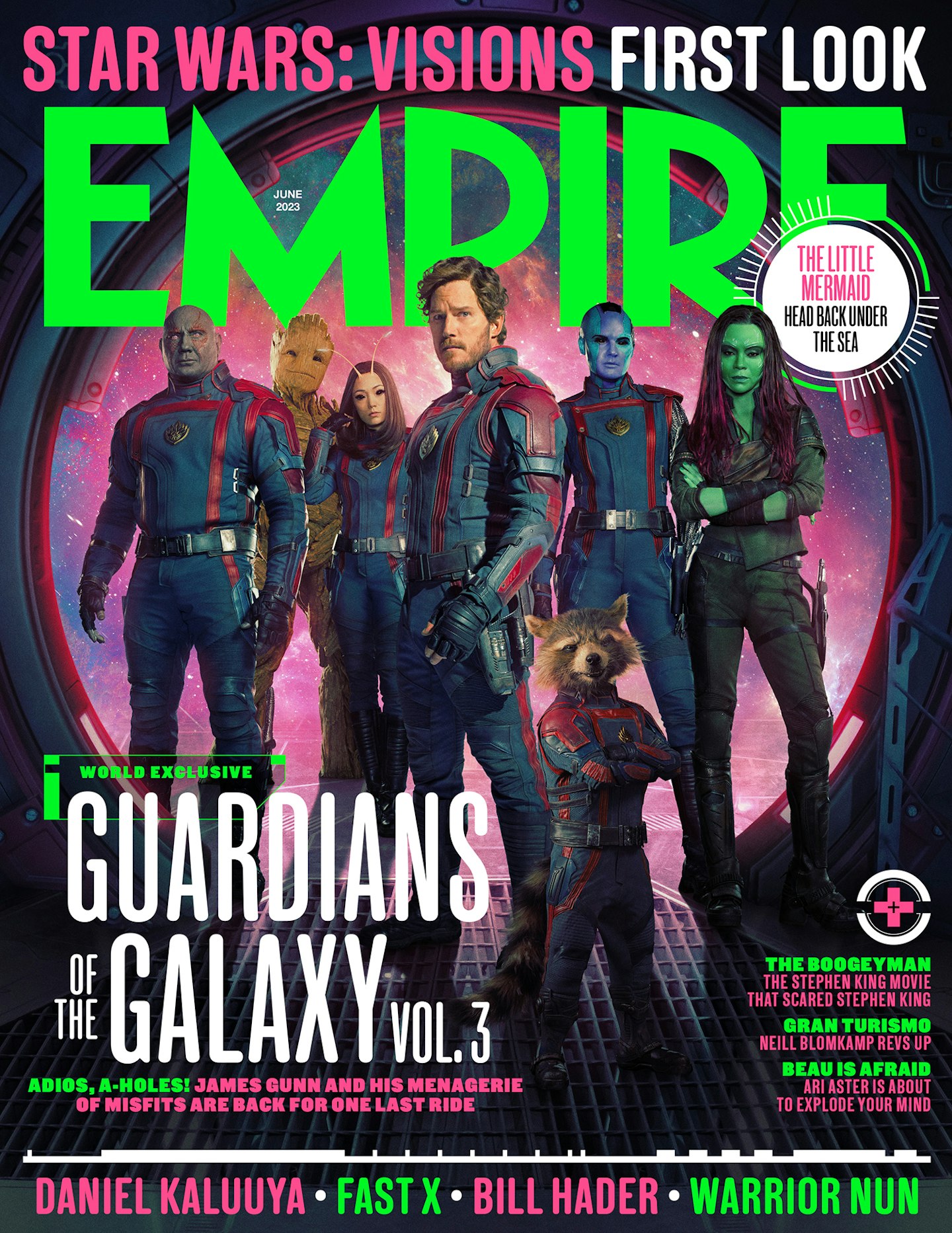 Read Empire's full Daniel Kaluuya interview – talking Spider-Verse, collaborating with Jordan Peele, and his upcoming film The Kitchen – in the upcoming June 2023 issue, on sale Thursday 13 April. Become an Empire member now to access the digital issue in full on launch day, or pre-order a print copy here. Spider-Man: Across The Spider-Verse comes to UK cinemas from 2 June.