2019 is going to be a huge year for Marvel. Not only will the Avengers fight back against Thanos in Endgame and Spider-Man find himself Far From Home in the summer – but before all that, we'll be introduced to the most powerful being the MCU has ever known: Carol Danvers, aka Captain Marvel. Room's Brie Larson is on board to play the former human fighter pilot who ends up imbued with cosmic powers and alien heritage courtesy of the Kree – an intergalactic race engaged in an ongoing war with the shape-shifting Skrulls. It's a conflict that sees Danvers join a military unit called Starforce, fighting alongside Jude Law's still-unconfirmed character.
Empire has an exclusive Captain Marvel image, as seen in the new Ultimate 2019 Preview issue, showing the pair in a collaborative moment. Or having an arm wrestle in mid-air, you decide.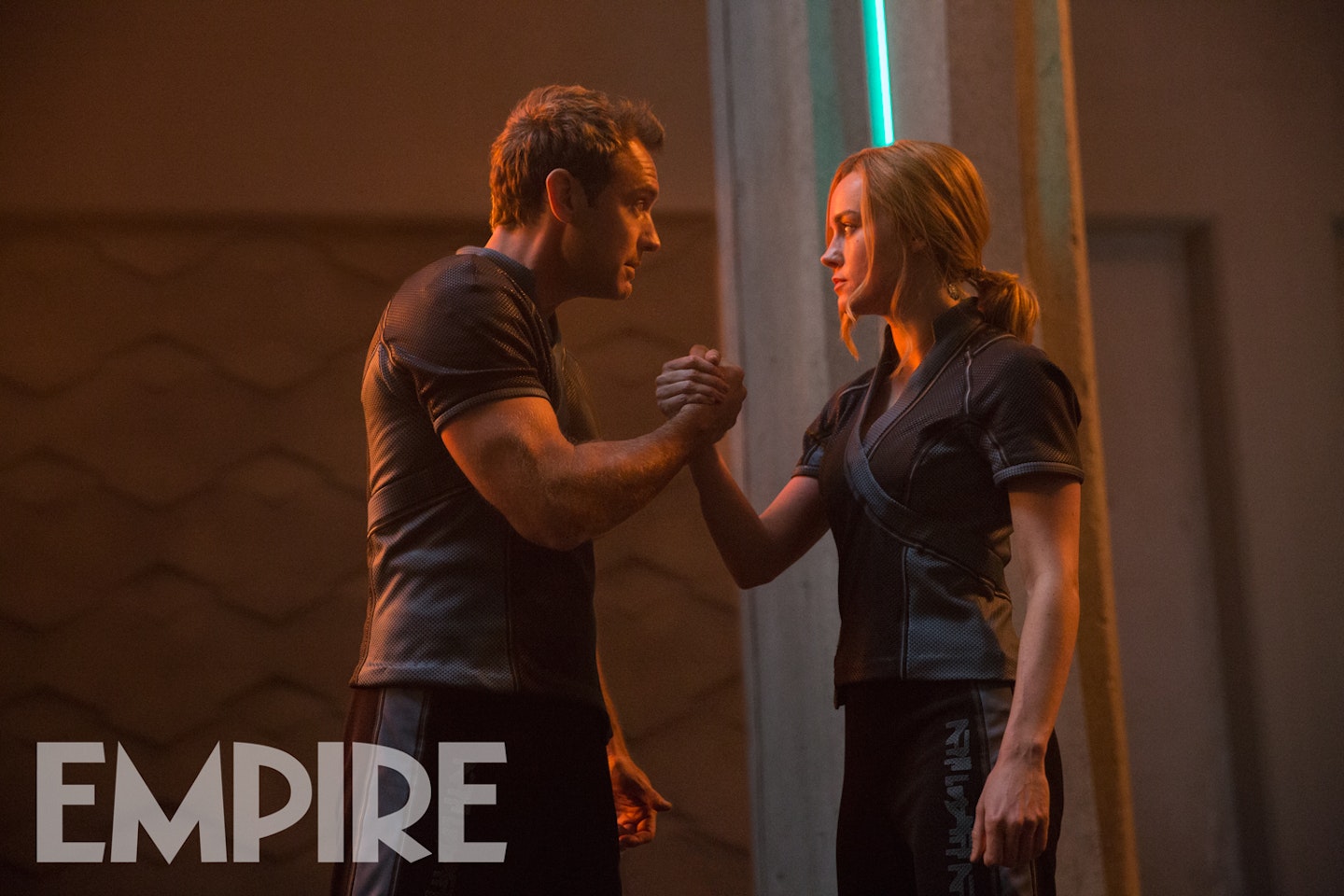 Law's character remains firmly under wraps for now, but he teased a little of his role in an interviewm back in September. "He is driven by a belief in the divine leadership of the Kree people," Law told Entertainment Weekly. "So he's almost a devout warrior — unquestioning, conservative, but inspirational."
Read more about Captain Marvel in the February 2019 issue of Empire, which hits newsstands on 27 December – and stayed tuned for the March issue featuring a huge Captain Marvel exclusive.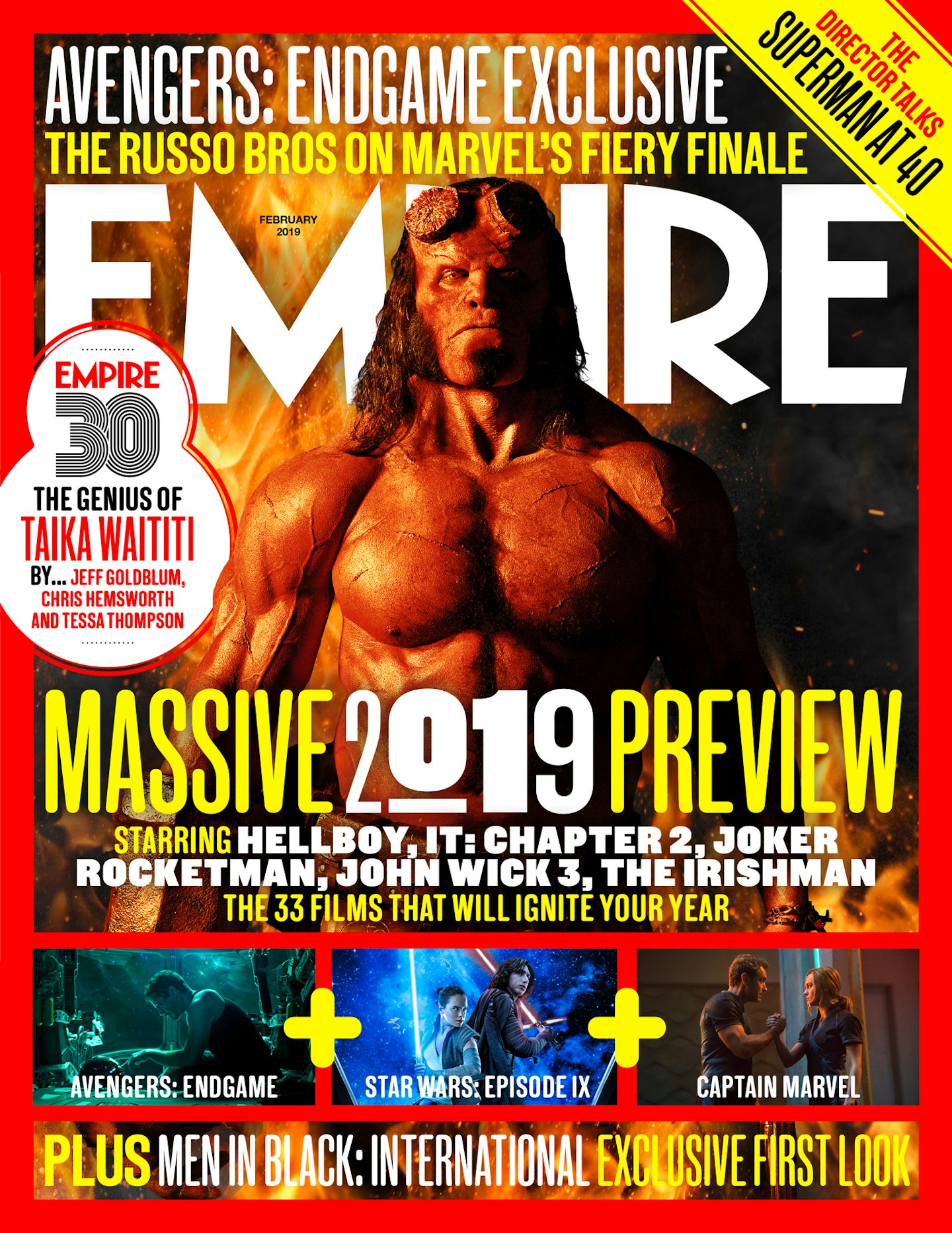 Keep up to date with all the latest movie news, click here to subscribe to Empire on Great Magazines and have the latest issue delivered to your door every month.