No one's slick as Gaston, no one's quick as Gaston, and truly, no one's neck's as incredibly thick as Gaston's – and we now have photographic evidence. The new issue of Empire lands in all good and evil newsagents today, and with it comes this never-before-seen exclusive image from Disney's much-anticipated live-action Beauty And The Beast remake. Click to embiggen here.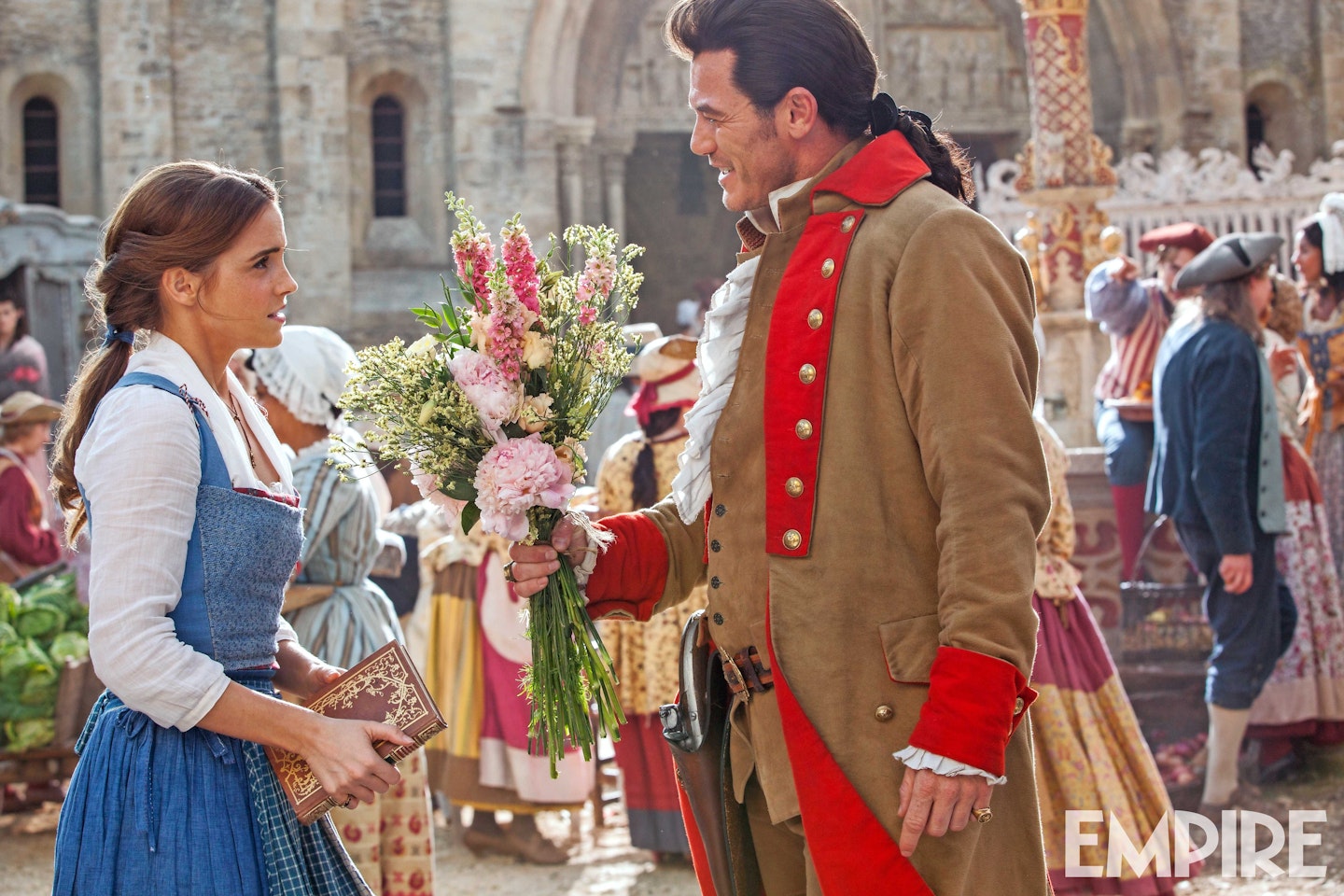 "He gets as dark as any Disney character could possibly get", says Gaston himself, Luke Evans. The character, while still comic relief, is also an ex-soldier – there are, according to Evans, several shades to him. "This is a man who, for the first time in his life, hasn't got what he wanted."
Leading lady Emma Watson, meanwhile, seem to have got everything she wanted, having been a Beauty And The Beast superfan as a nipper. "Belle was one of my idols growing up," she tells us. "I knew every word to the animation. I was born in Paris like Belle. We both love books, obviously. She is someone who doesn't really feel like she fits in, but she finds her place in the world and uses what makes her different. She was just inspiring to me."
For more on Beauty And The Beast, be sure to pick up a rather beautiful copy of Empire magazine, on the shelves now. Or click here to subscribe to Empire to get it before everyone else every month – and save on the cover price.