Between the bank holiday weekend and the release of Ready Player One, it's been a good week for Easter Egg fiends — and the hunt isn't over yet. We've got a brand new Avengers: Infinity War IMAX poster boasting practically every major character in the MCU, and it's got some secrets hidden within.
In recognition of Infinity War being the first Hollywood film shot entirely with IMAX cameras, there are four hidden IMAX logos to be found in the poster — and you may well need some souped-up Tony Stark gadgetry to uncover them all. Take a look here and see if you can spot any — and no, the giant logo at the top doesn't count.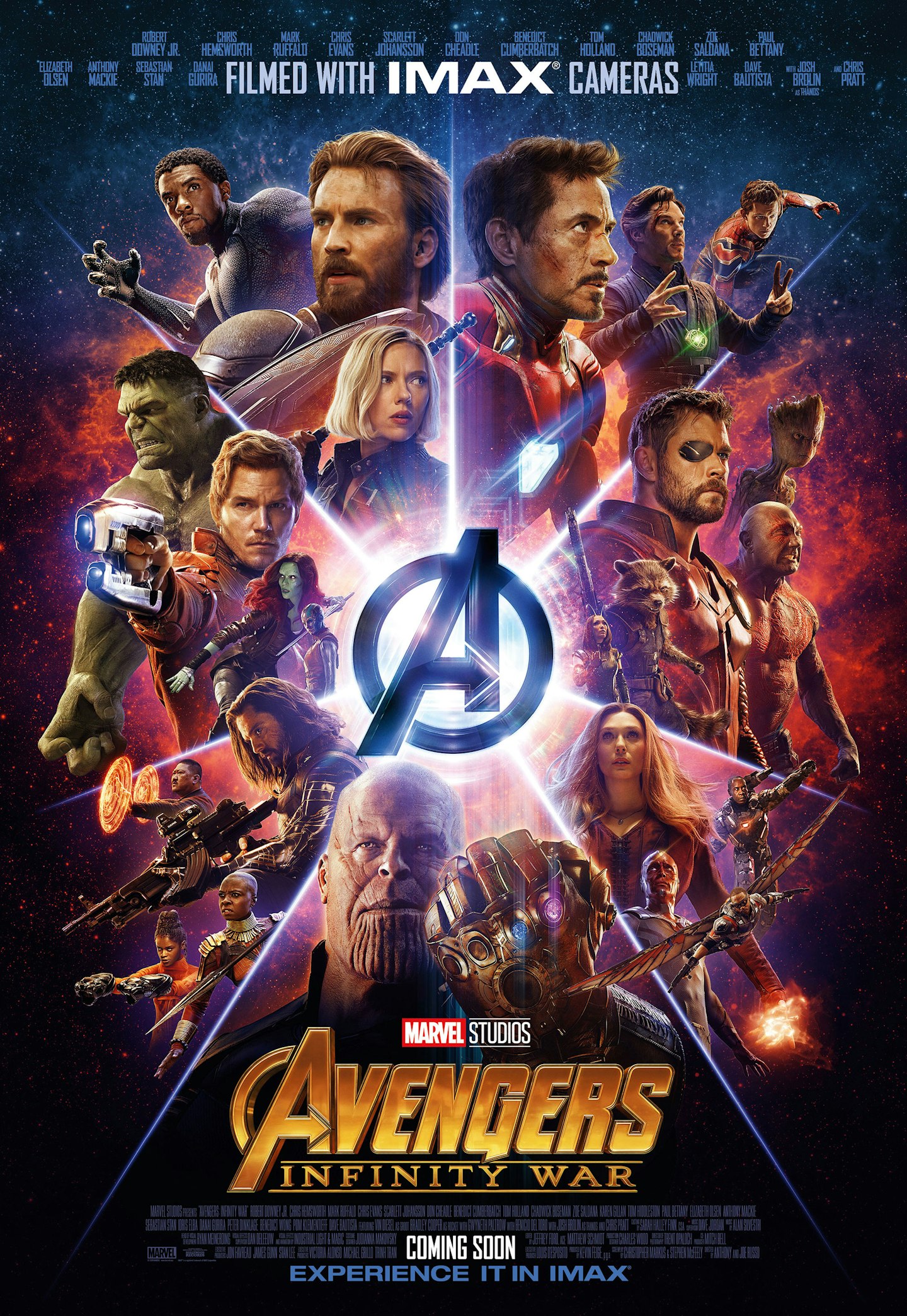 Struggling to find any of the IMAX Easter Eggs? Some hints and answers are expected to trickle through on the IMAX Twitter feed here. The IMAX presentation of Infinity War will feature vertically-expanded frames compared to the regular theatrical edition, with up to 26% more screen space — all the better for seeing Thanos squish all our Marvel favourites into a sticky pulp. Directing duo the Russo Brothers previously used the ALEXA IMAX 65mm camera to shoot the incredible airport fight in Captain America: Civil War, so prepare your eyeballs for maximum overdrive if you're catching Infinity War in large-format.
Avengers: Infinity War is released in IMAX in UK cinemas on 26 April.
Keep up to date with all the latest movie news, click here to subscribe to Empire and have the latest issue delivered to your door every month.