Son Of Sam meets Jekyll & Hyde with a touch of... Bridget Jones's Baby? It's an unusual cocktail to be sure, but then Prevenge, the directorial debut of Sightseers' Alice Lowe, is anything but ordinary. Check out the poster...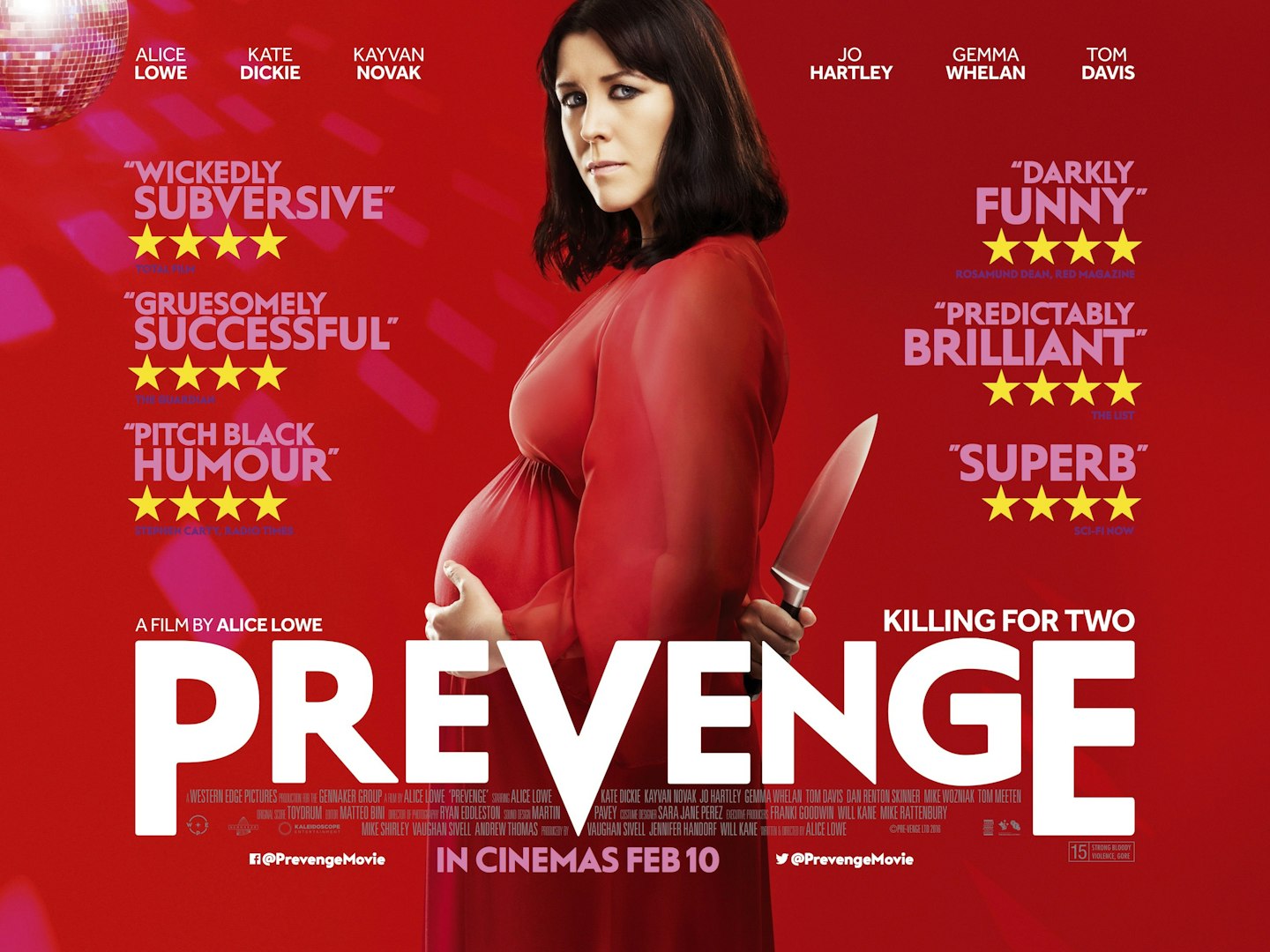 Shot while Lowe herself was heavily pregnant, it's the story of widow Ruth (Lowe), who starts to believe she's being guided by her unborn baby on a homicidal rampage, killing off anyone who is in her way. And it's a bloody comedy, to boot.
"People automatically assume you're a lovely person because you're pregnant... I wanted to write something which defied that image of the pregnant woman as this safe, sweet, kind person…" Lowe said shortly before starting work on the film. "I felt like motherhood is a crazy, interesting experience and it's rarely seen on screen. Pregnancy could be a very alien, existential experience and we don't show it on screen in those terms. I wanted to defy people's expectations of what that character was and could be, and get some humour out of it."
With Jo Hartley, Tom Davis, Eilieen Davis, Kate Dickie, Kayvan Novak and Gemma Whelan among the cast, the film opens on 10 February, but you have a chance to see Lowe and the movie at a preview Q&A tour that kicks off this week. Head to the Prevenge site for more details.