Here's something film critics are pretty unanimous over: 28 Days Later is one of the finest horror movies of the 21st Century. With Danny Boyle as director, Alex Garland on screenwriting duties, and Cillian Murphy stranded in the abandoned centre of London, it's already become a classic. The thing people still can't decide on? If it's a zombie movie or not. Because while it has hordes of bitey bastards running around (literally, in this film's case) and turning everyone else into even more bitey bastards, they're technically rage-infected people rather than undead corpses.
In a new Empire interview, Garland is finally ready to weigh in. "I'm aware for years and years there's been debates about that," he says. "Over whether or not it's a zombie movie." His verdict? "It's a zombie movie," he says definitively. "Whatever technical discrepancies may or may not exist, they're pretty much zombies." The only problem is, the 'not a zombie movie' camp has Danny Boyle himself on its side. Now, fans have to work out who they align themselves with – the person who wrote it, or the person who shot it. Maybe it's not so decisive an answer after all.
While all of Garland's screen projects have oscillated between horror and sci-fi (largely combining both), his new filmMen lands firmly on one end of that spectrum. "Yeah, it's not sci-fi," he says. "If we're gonna get into subgenres, the subgenre here is folk horror." The film stars Jessie Buckley as a woman being stalked by a series of men who, somehow, all have the face of Rory Kinnear – though the mysterious trailers are keeping any semblance of a wider plot under wraps. "It's the horror of rural England," Garland teases of the film's milieu. "It's certain kinds of churches, certain kinds of forest – the shadows within dark green. That kind of thing." But here's a thought: what if it's actually a zombie movie? (As far as we know, it definitely isn't.)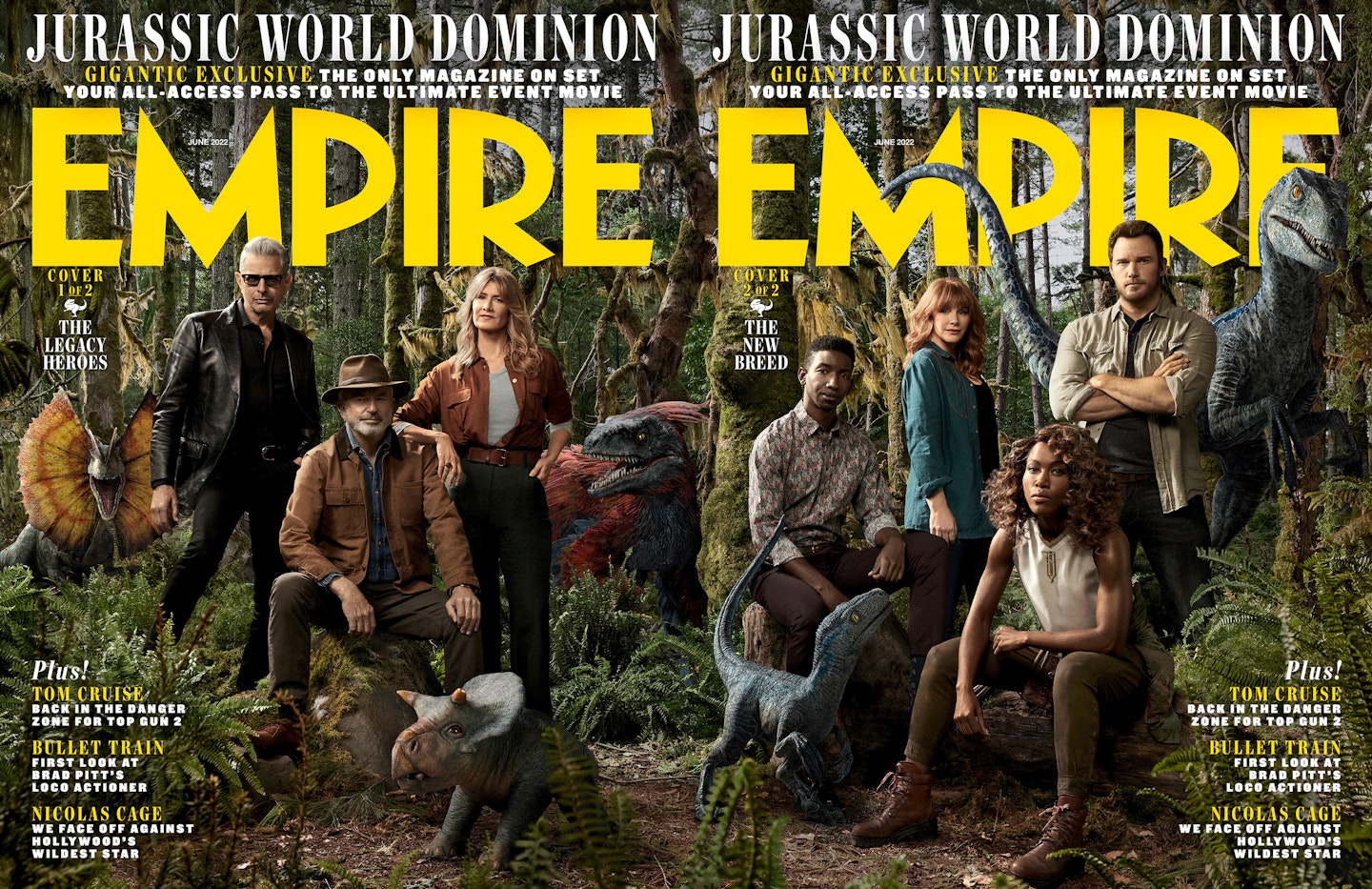 Read Empire's full feature on the making of Men – talking to Alex Garland, Jessie Buckley and Rory Kinnear – in the Jurassic World Dominion issue, on sale Thursday 14 April and available to pre-order online here. Men comes to UK cinemas from 1 June.