Robert Altman was one of the boldest, most versatile filmmakers of the late 20th century. He's influenced generations of directors with his warm portraits of humanity in flux, his deft handling of ensemble casts and willingness to experiment with sound, storytelling and subject matter. Just about the only genres he didn't try his hand at were action and, depending on your view on the bit with the dog poo in Pret-à-Porter, horror. The great man is celebrated in a new documentary this week and to mark the occasion, Empire has plucked the finest cuts from his illustrious filmography. Here's ten reasons why while many directors have sought to emulate him, there's only one Robert Bernard Altman.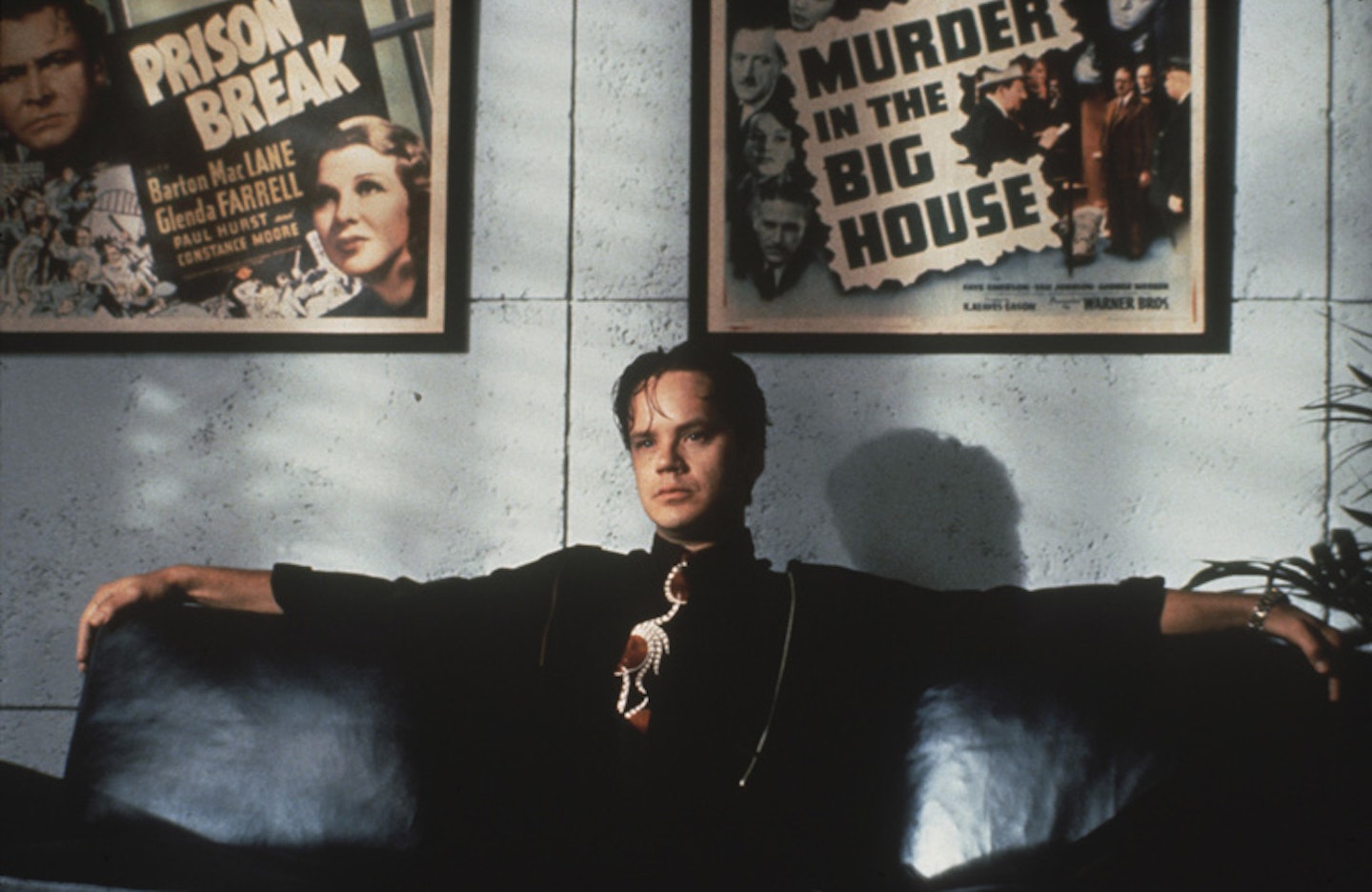 **The Satire… The Player **(1992)
Cast: Tim Robbins, Greta Scacchi, Fred Ward, Vincent D'Onofrio, Dean Stockwell, Brion James, Whoopi Goldberg
A movie brimming with ridiculous elevator pitches ('Out of Africa meets Pretty Woman' anyone?), it'd be easy to term The Player 'Sunset Boulevard meets The Bad And The Beautiful'. But that's the kind of reductive thinking that regularly drove Robert Altman nuts during his later career and helps explain why this poison pen letter to Tinseltown is such a pungent, stinging affair in which no part of the studio system comes out smelling of roses. Tim Robbins is studio suit Griffin Mill, venal and grasping in the best traditions of studio execs, who murders the wrong screenwriter and discovers that it's not just traffic that's a bitch, karma is too. There may be dozens of A-list cameos (Bruce Willis, Julia Roberts, Susan Sarandon, John Cusack, Anjelica Huston, etc) on show but there's nothing powder-puff about Altman's take on Hollywood. Entourage this ain't.
Did you know? Screenwriter Michael Tolkin claimed that at least one studio was interested in financing his film-within-a-film, Habeas Corpus.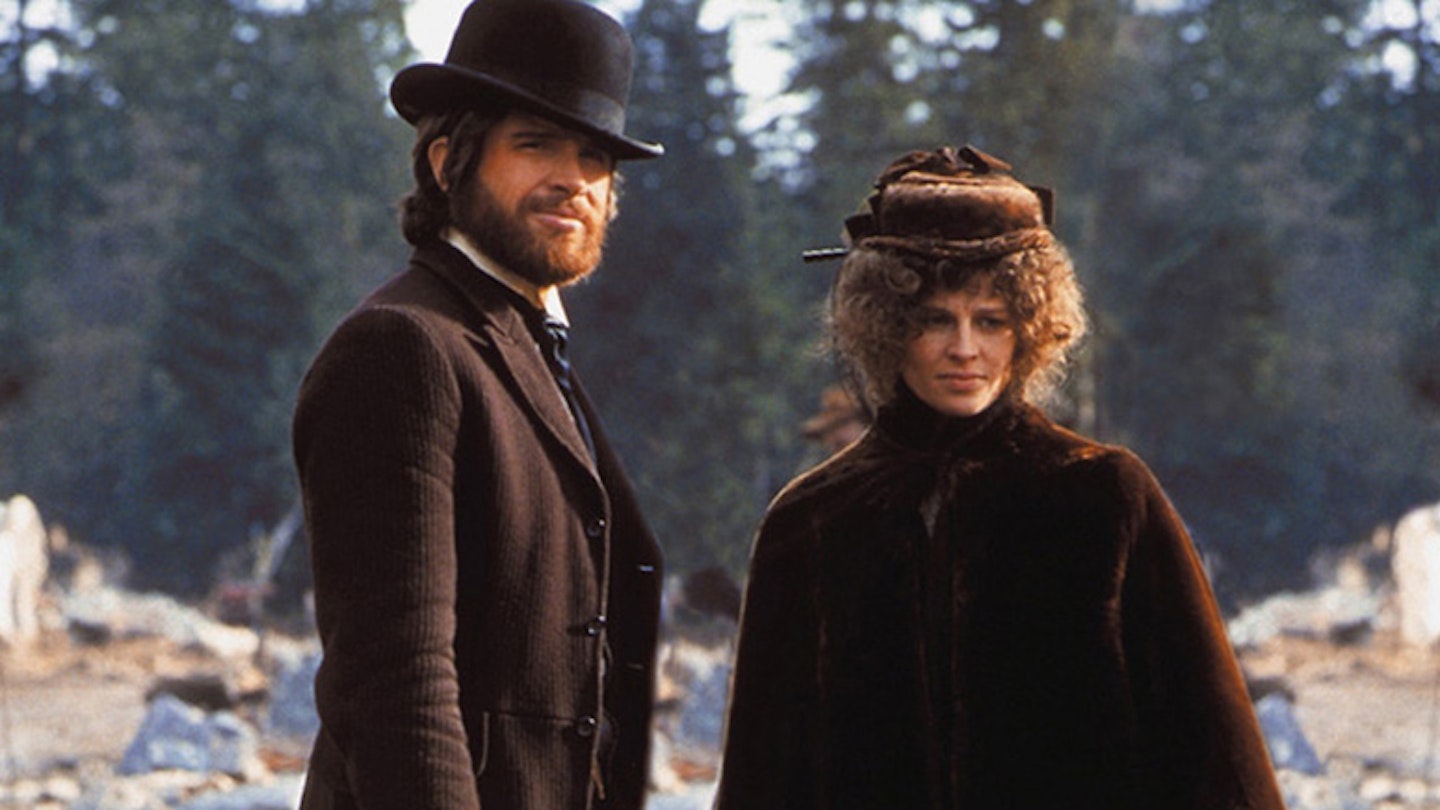 The Western… McCabe & Mrs. Miller
Cast: Warren Beatty, Julie Christie, Shelley Duvall, Keith Carradine
An almost catastrophic clash of egos, McCabe & Mrs. Miller saw Altman constantly at odds with his high-maintenance star Warren Beatty over the direction and tone of the mud-spattered mountain Western. Altman wanted to throw away the script and improvise. Beatty didn't. Altman wanted to use zoom lenses. Beatty resented losing his close-ups. Altman wanted to move quickly. Beatty wanted exhaustive repeat takes. Somehow they made something extraordinary, despite continuing to battle even after the gruelling location shoot was over. Altman's overlapping dialogue and muffled sound were thought to be incomprehensible by many, including his lead actor. But Altman didn't like to re-dub in post-production. "Warren was infuriated," he shrugged. "He is still infuriated. He'll just have to stay infuriated."
**Did you know? **Altman and his cinematographer Vilmos Zsigmond shot the film in such a way that its murky look could not be tampered with by the studio in post-production.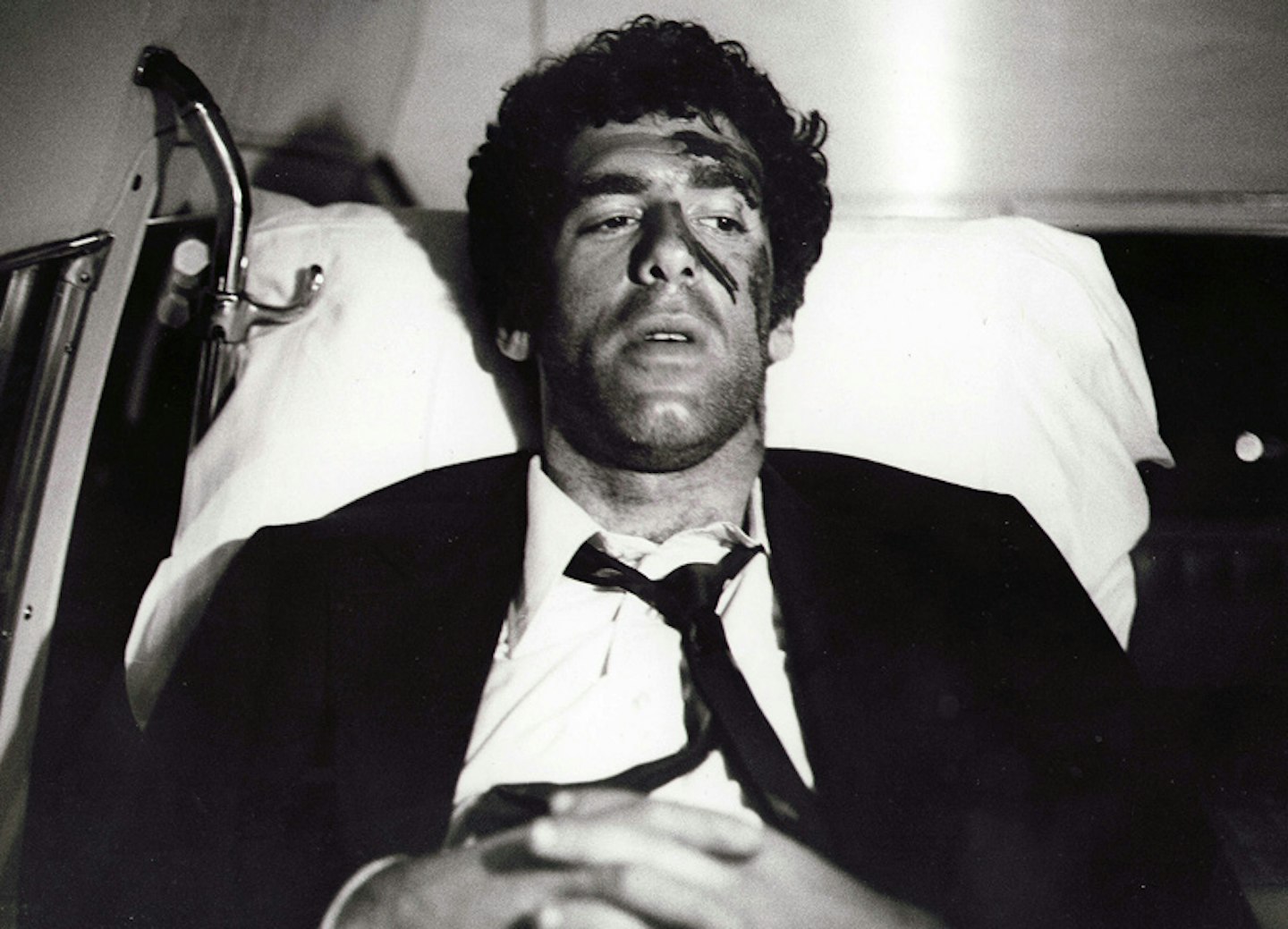 The Gumshoe Flick… The Long Goodbye (1973)
Cast: Elliott Gould, Nina van Pallandt, Sterling Hayden, Mark Rydell, Henry Gibson
Faithful to the spirit, if not the letter of Raymond Chandler's longest, most complex and most cynical and dejected novel, Altman updated the setting, but crucially not the character of private eye Philip Marlowe. You could almost see it as autobiographical: as played by Elliott Gould, Marlowe is a shuffling anachronism in a modern '70s LA that he finds inexplicable and contemptible. But hey, he's got his cat. For a while. When he remembers. Sterling Hayden's alcoholic author too, while overtly Hemingwayesque, has a touch of the Altmans, but while The Long Goodbye may be all about its director, equal props should go to veteran screenwriter Leigh Brackett, who'd also found a route through The Big Sleep for Howard Hawks and Humphrey Bogart almost three decades earlier.
Did you know? Brackett's masterstroke ending, very much not from Chandler, was the clincher for Altman deciding to take the project. He actually had it written into his contract that the scripted climax could not be changed.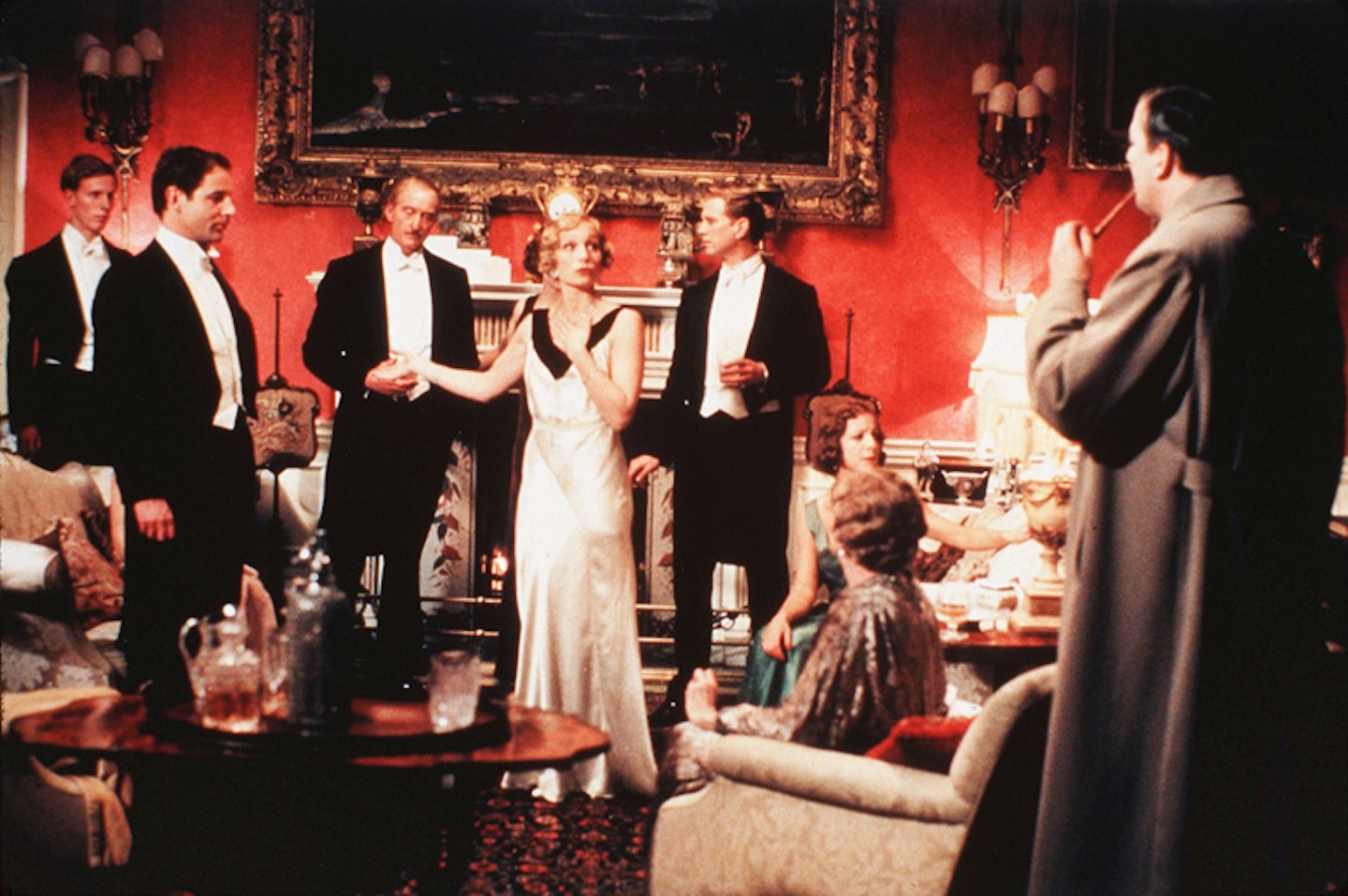 The Murder Mystery… Gosford Park (2001)
Cast: Alan Bates, Charles Dance, Stephen Fry, Michael Gambon, Richard E. Grant, Derek Jacobi, Kelly Macdonald, Helen Mirren, Jeremy Northam, Clive Owen, Ryan Phillippe, Maggie Smith, Kristin Scott Thomas, Emily Watson
You can either blame Gosford Park for giving us endless seasons of Downton Abbey, or bask in its oldie-worldy majesty, gossamer plotting and acute ear for English social mores (with appropriate credit to screenwriter Julian Fellowes, a master of the milieu). Woody Allen has never skewered the English class system with this precision. The formidable Maggie Smith, on early dame duties, spearheads a typically fine Altman ensemble that boasts Michael Gambon, Helen Mirren, Kristin Scott Thomas, Clive Owen, Charles Dance... ah, who are we kidding? Everyone is in this movie. Typically Altman's film cooly dissects the myths of this upstairs/downstairs world - that all aristocrats are elegantly commanding and all servants cap-doffing diffidents - and gives us a mix of chancers, blunderers and misanthropes, made more chaotic by the sudden revelation that Michael Gambon's host has been murdered. Altman's trademark style - camera constantly in motion, rich characters spilling from the frame, overlapping dialogue - creates a sense of a world in elegant tumult.
Did you know? When Gosford Park came up empty-handed on Oscars night, Altman threw a losers' party at his home. "Bob would reach into a hat," remembered Bob Balaban, "and pretend to pull out [a card]... 'And the loser is...'"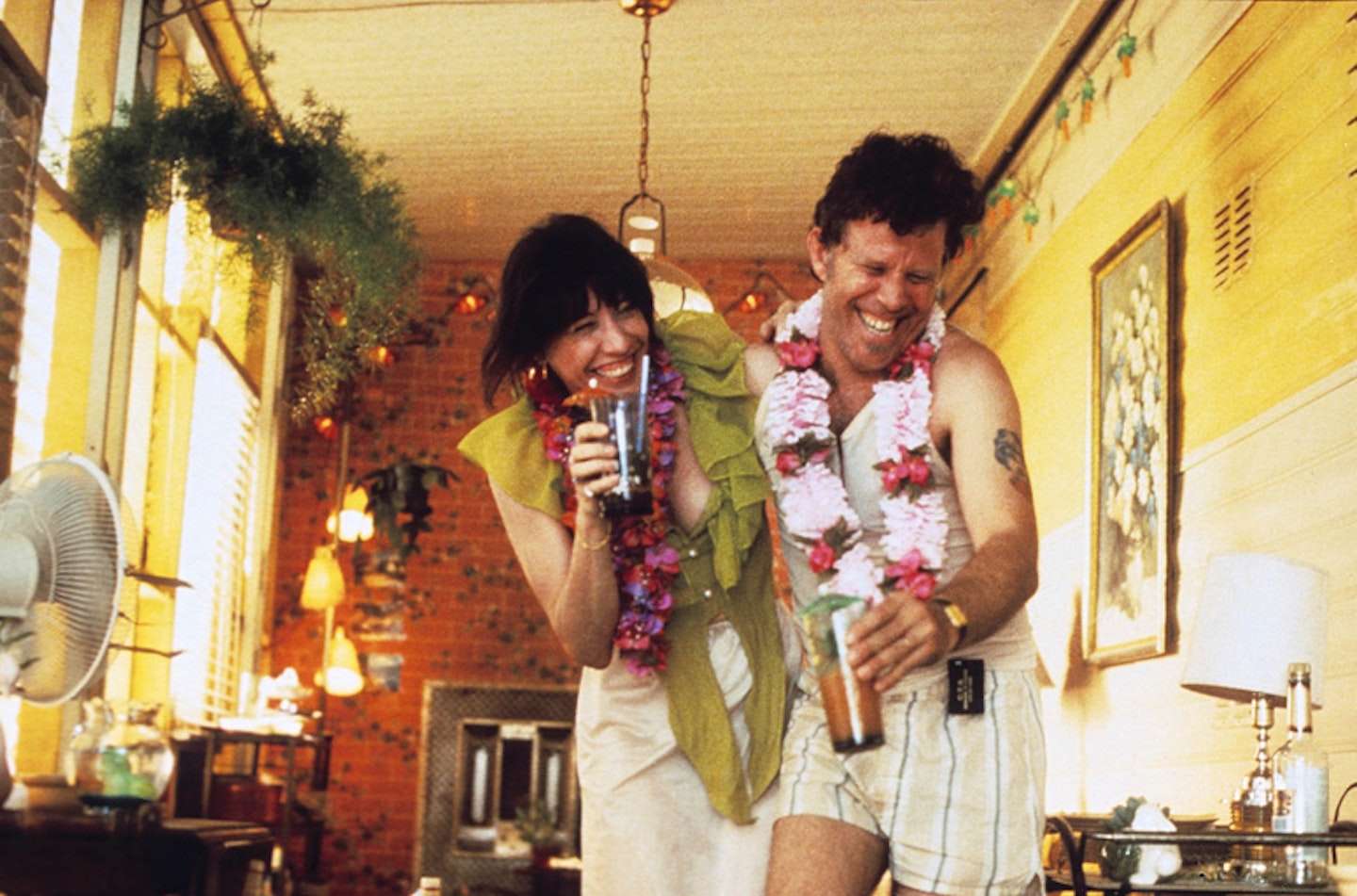 The Domestic Drama… Short Cuts (1993)
Cast: Matthew Modine, Lily Tomlin, Julianne Moore, Fred Ward, Anne Archer, Jennifer Jason Leigh, Chris Penn, Jack Lemmon, Frances McDormand
Long before Riggan Thomson got hold of him in Birdman, Raymond Carver was grist to Robert Altman's mill in this multi-stranded slice of American life. Two great chroniclers of the cadences of daily life meld into a thoughtful, provocative and occasionally pretty darn melancholy three hours. Altman had got hold of some of Carver's short stories on a despondent flight back from an aborted movie in Rome. "I got off the plane and I remember walking down the ramp and thinking, 'There's a movie here'," he told the New York Times. "I think what I did is I made 'Carver soup' out of these stories." Probably only Altman could have pulled off the recipe, mingling the 22 characters he and co-writer Frank Barhydt gleaned from nine short stories and a poem into something entirely seamless and unsoapy.
Did you know? The movie came with its own tie-in book. With a special Altman intro, Short Cuts offers a handy anthology of all the Carver tales that inspired the movie.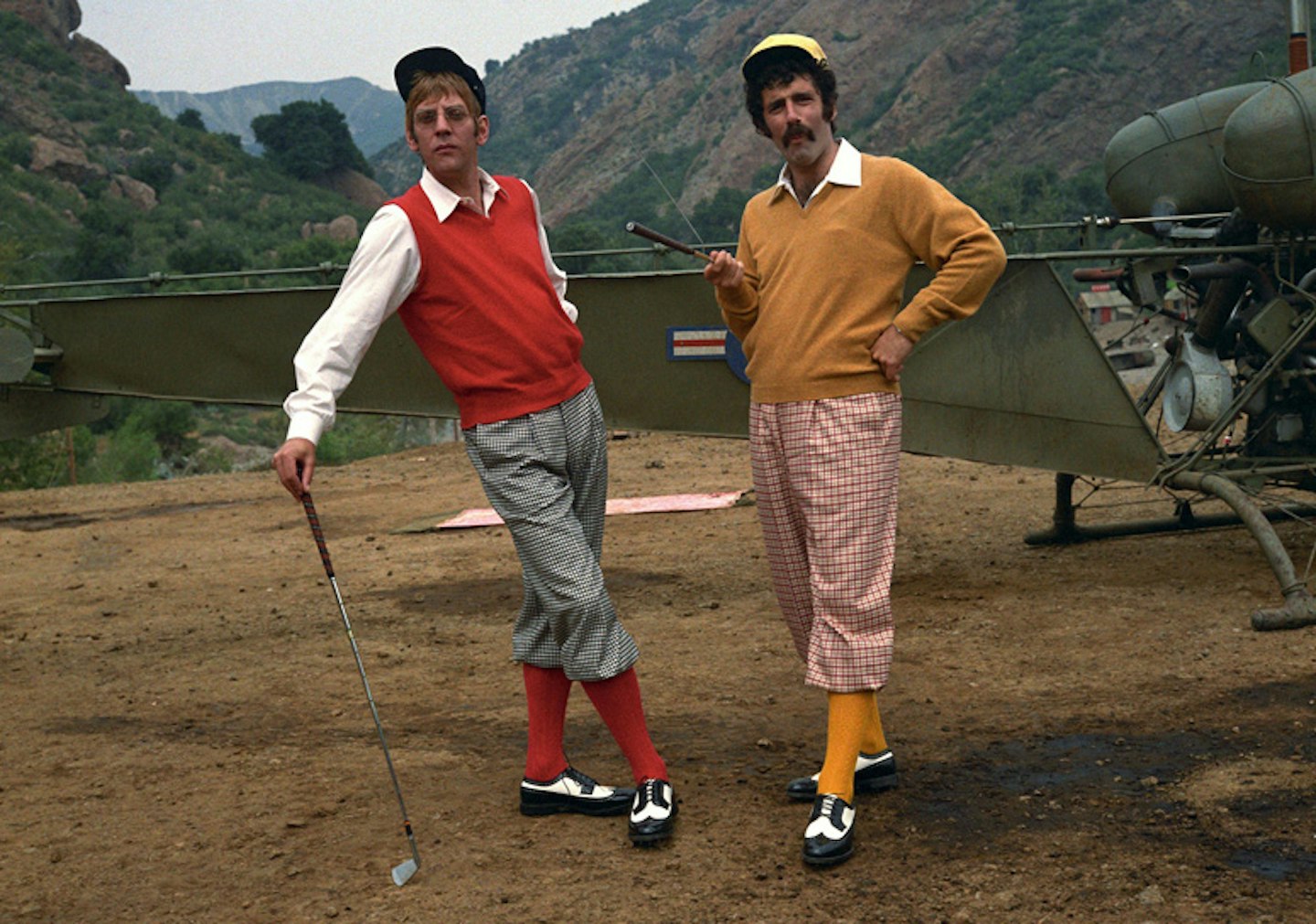 __The Anti-War Film… M_A_S*H** (1970)
Cast: Donald Sutherland, Elliott Gould, Tom Skerritt, Sally Kellerman, Robert Duvall
M_A_S*H wasn't Altman's first film, but it was arguably the first one anyone noticed. Based on a successful novel, it was a big-ish deal, but with the suits at Fox more concerned with two other war films shooting at the same time – Patton and the exceptionally troubled Tora! Tora! Tora! – what Altman was doing went largely under the studio radar. Hence he got away with the anarchic, loosely plotted, much improvised, barely organised counter-culture shambles that we now know and love. Fox were horrified when the finished product was delivered, but cheered up when it was a hit. The film's 'structure', essentially splitting neatly into four episodes, pointed to the way to future television success – which Altman refused to have anything to do with. Ring Lardner won the film's only Oscar for his screenplay, despite having complained that not a word of it was filmed.
Did you know? Gary Burghoff as Walter 'Radar' O'Reilly was the only actor to continue as a regular from the film to the TV show.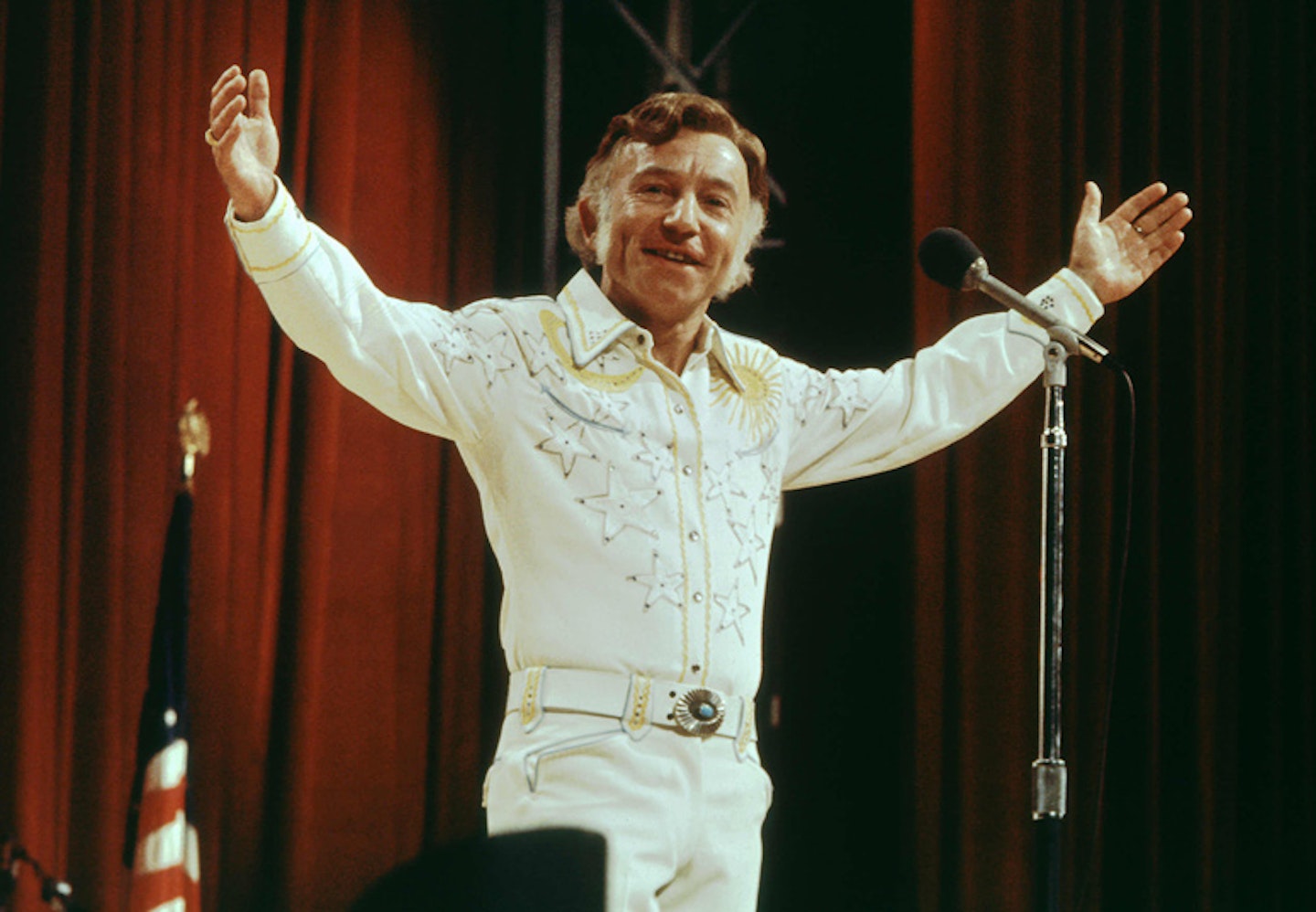 The Countercultural Classic…* Nashville **(1975)
Cast: Barbara Baxley, Ned Beatty, Ronee Blakley, Keith Carradine, Shelley Duvall, Henry Gibson, Geraldine Chaplin, Karen Black, David Arkin
If Short Cuts is a "Carver soup", Nashville is more of a counter-cultural casserole in which the home of Country and Western music is barely big enough to accommodate all the criss-crossing characters and storylines Altman crams into frame. It's the kind of thing to give trailer editors a breakdown. A deliberately messy-sounding audio track blurs one conversation into another, splurging ambient noises into our ears in a way that stresses the claustrophobic hubbub of the city and makes a fair few lines inaudible. A bit like life, Altman is telling us. There are no neat endings or handy meet-cutes on offer, although the post-Watergate, post-Vietnam funk never quite envelopes the screen, such are the larger-than-life personalities (Ronee Blakley and Henry Gibson's brittle ego'ed C&W stars, in particular) at play.
Did you know? The magic-trick-flourishing dude on the three-wheeler – AKA 'Tricycle Man' - is Jeff Goldblum. Altman gave him his start with this and California Split.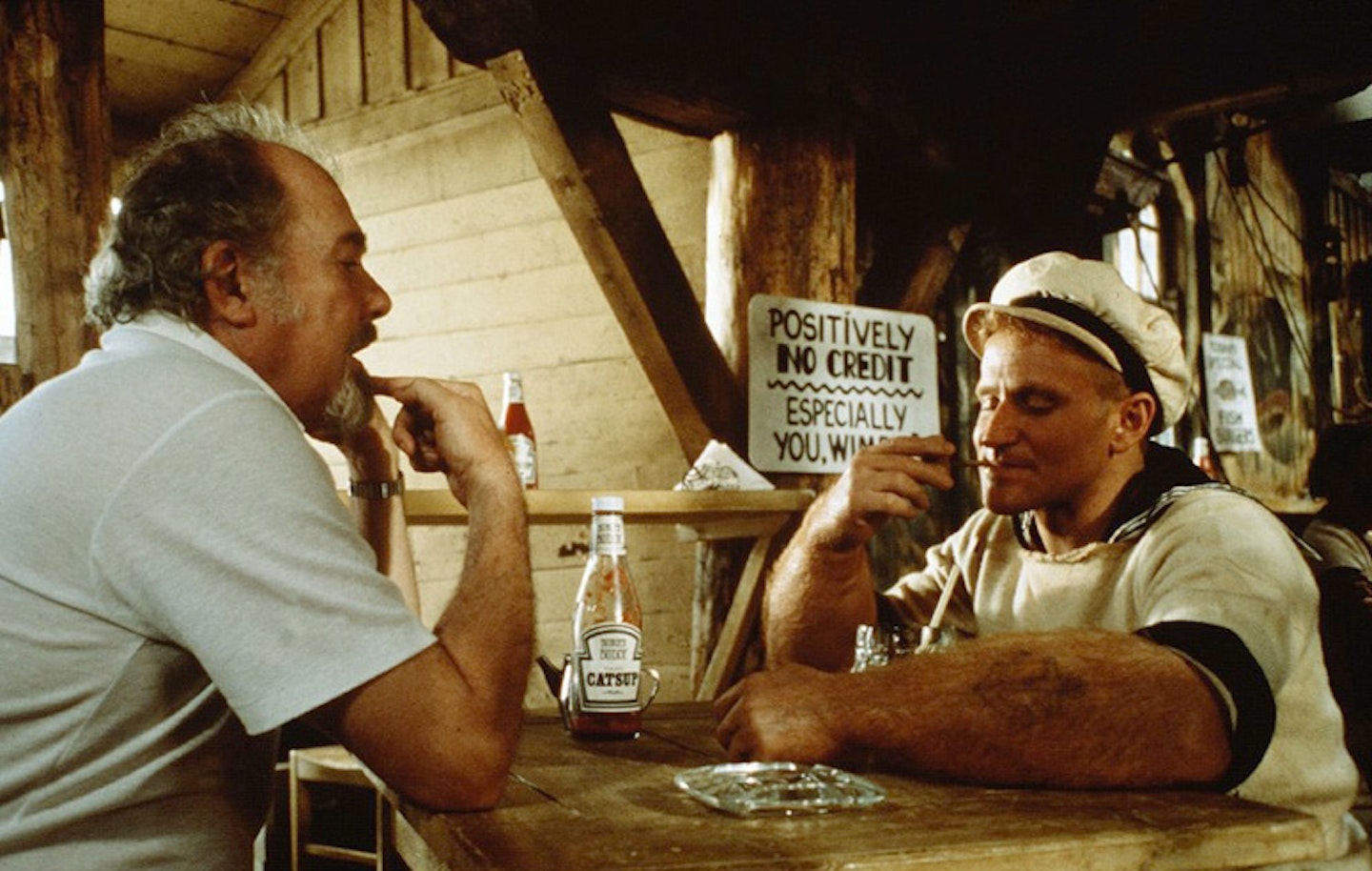 **The Disney Movie… Popeye **(1980)
Cast: Robin Williams, Shelley Duvall, Paul L. Smith, Paul Dooley, Donald Moffat
Hugely underrated but undeniably weird, the eternal mystery is how on Earth co-studios Disney and Paramount thought placing a high-profile intended family blockbuster in the hands of Altman was a good idea. The casting and production design are perfect, the plot all over the place: it's actually at its best during the first hour when very little happens and we wander around Sweethaven enduring Harry Nilsson's deadpan songbook. Almost a deconstruction of a musical, Nilsson and Altman take the key moments of song-bursting you'd expect and then sort of stamp on them until they die. Best example is the night-before-the-wedding number, when Olive's bridesmaids goad her into gushing about why she loves Bluto and she can't really think of anything. "He's large… tall… he's got money… he's large…" Paul Thomas Anderson rescued the woozy 'He Needs Me' for the soundtrack of Punch Drunk Love.
***Did you know? ***Paul Dooley's set-piece song 'Everything Is Food' was not included on the soundtrack album. The song 'Din' We', meanwhile, slurred by Bill Barnacle the town drunk (Robert Fortier), is on the album but was cut from the film.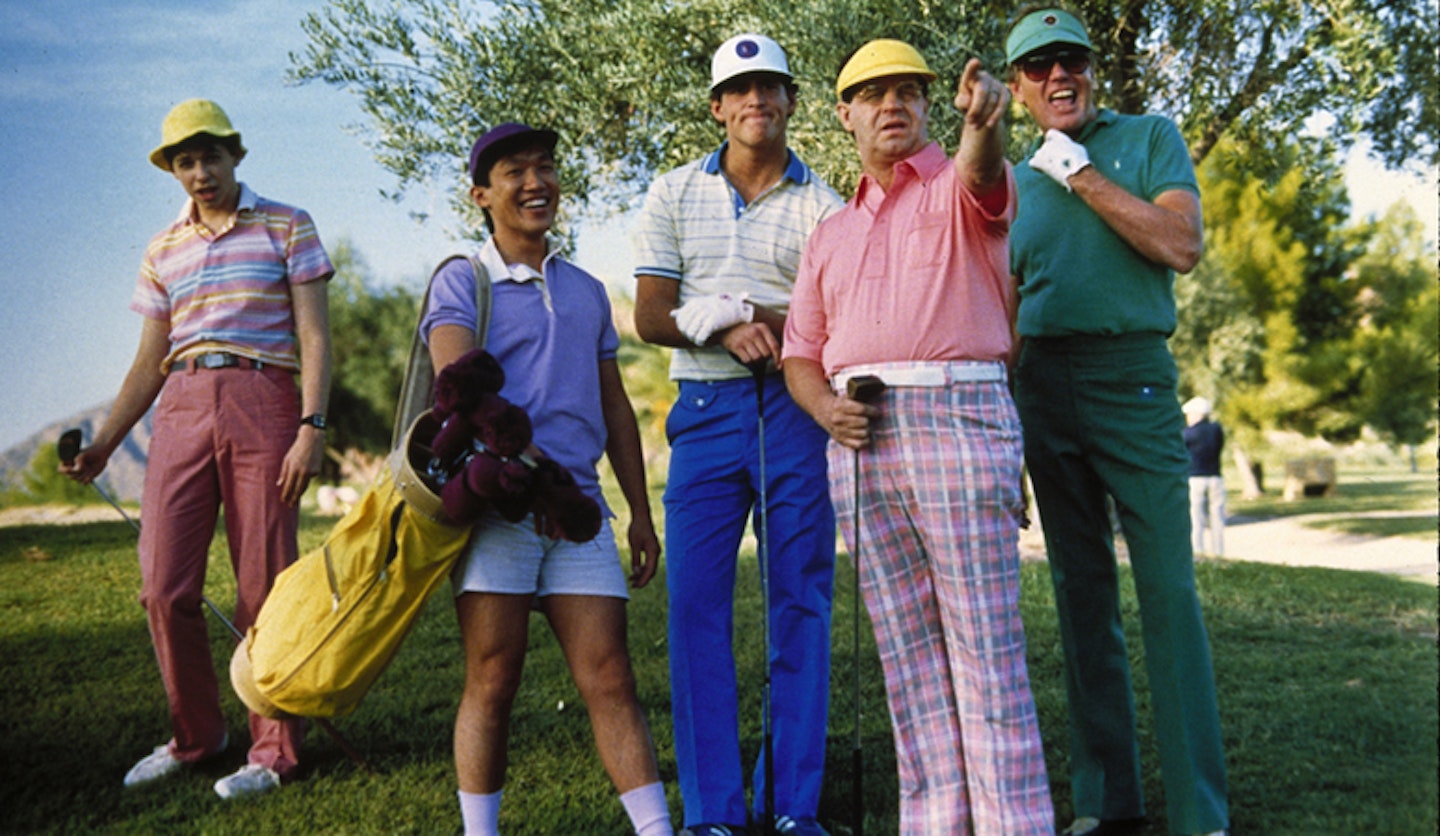 The National Lampoon Comedy… O.C. & Stiggs (1985)
Cast: Daniel H. Jenkins, Neill Barry, Dennis Hopper, Paul Dooley, Melvin Van Peebles, Cynthia Nixon
In a career trough, Altman took this bizarre payday from MGM on the promise that he would actually film the screenplay as written. Whether he did as promised is unclear, as is exactly what he was trying to achieve: nobody really knows whether O.C. & Stiggs is supposed to be a parody of contemporary '80s teen movies or an attempt to do one 'straight'. Based on characters from National Lampoon magazine, it is, to put it mildly, a mess, and Altman more-or-less disowned it (but defended his actors, saying it wasn't their fault). The studio thought it was a disaster, and unusually, Altman didn't fight them on it, essentially leaving it unfinished. It finally limped to release in 1997, five years after filming.
Did you know? Alan Moore's 2000AD characters DR & Quinch are an O.C. & Stiggs parody.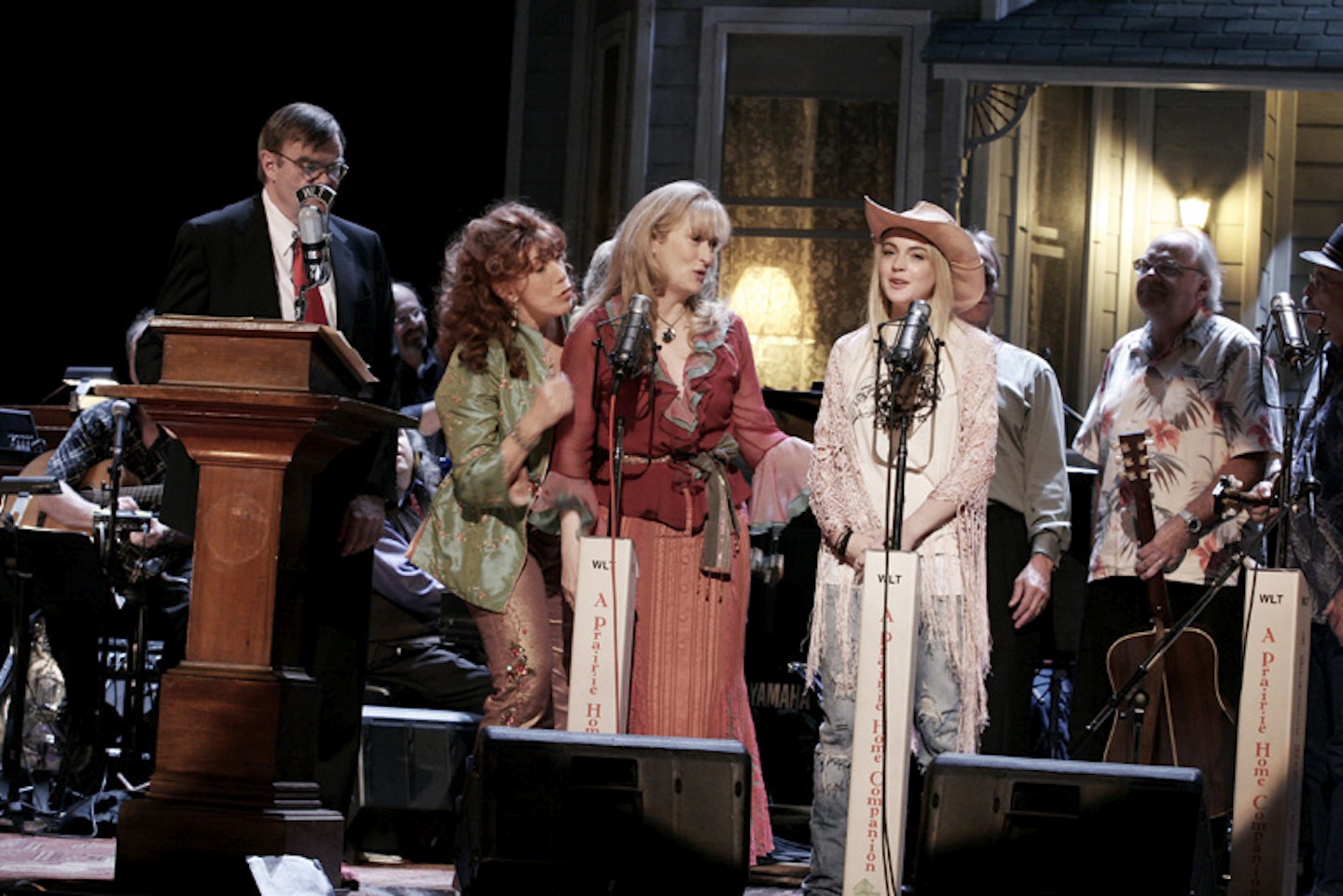 ***The Musical… *Prairie Home Companion **(2006)
Cast: Lily Tomlin, Meryl Streep, Woody Harrelson, John C. Reilly, Meryl Streep, Kevin Kline, Tommy Lee Jones
Robert Altman's Radio Days is a love letter to the wireless, a one-set restaging of the live broadcasts he grew up with during his Kansas childhood. There's only the lightest narrative involved - Tommy Lee Jones turns up at a threatened theatre as corporate attack dog 'The Axeman' to weigh up the prospects offered by the titular radio show and there's a helpful angel to hand - around which a coterie of musicians and performers come and go from WLT's recording stage. Among them are country duo Yolanda and Rhonda (Meryl Streep and Lily Tomlin), singing cowboys Dusty and Lefty (Woody Harrelson and John C. Reilly) and Lindsay Lohan's mordant singer who only writes songs about killing herself. The Nashville parallels are obvious, but this is a funnier, gentler affair. Altman's final film, it was a wonderful last show and a fitting epitaph to a majesterial career. When narrator Garrison Keillor mournfully intones that "every show is your last show", he was relaying a mantra the director had lived by for 36 years.
Did you know? Paul Thomas Anderson was a standby director for his filmmaking idol here, with insurers insisting on cover for the 81-year-old. Anderson later dedicated There Will Be Blood to Altman.