Of all the pleasures contained within the BBC's excellent Vikings-versus-Saxons drama The Last Kingdom, the chance to see the great Rutger Hauer in action – as Danish elder Ravn – is one of the greatest. The Dutch legend has been spinning a mysterious web for almost forty years now in classic films (both in the Netherlands and America), beer commercials and now TV. With The Last Kingdom now out on Blu-ray and DVD, we took the chance to speak to him about some of his iconic roles.
Nighthawks
As Heymar Reinhardt, a reprehensible Eurotrash terrorist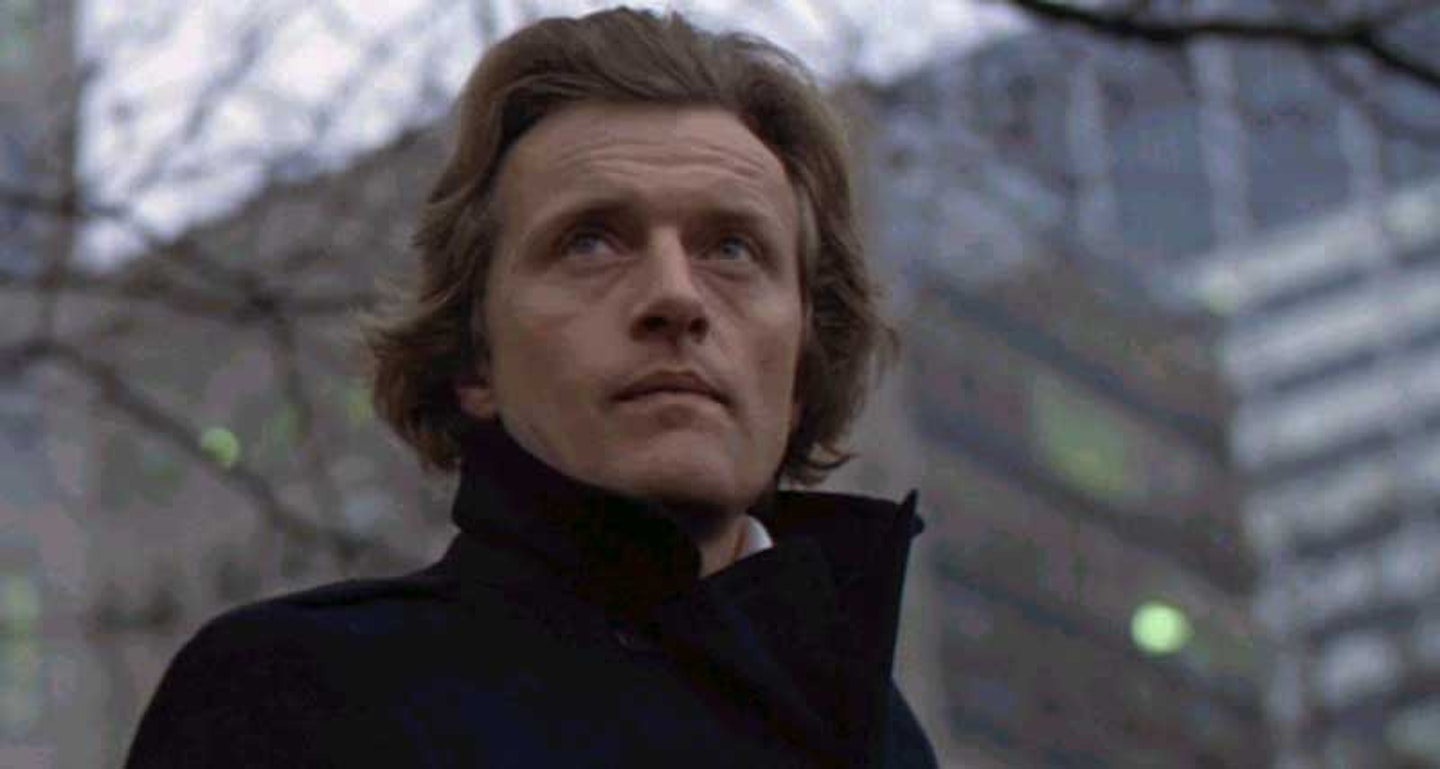 "In many ways it was a terrible disaster for me because of the way they worked, the politics, the way they fired people, the way they treated me. Coming from Europe, where we do a lot of things together, to do Nighthawks, we had so many problems. I felt I was isolated with my lovely bad guy, making him smart and precise and charming. Charm is the killer and still is. Charm kills anything, so I thought that would be good for the character.
I thought, if this was filmmaking in America, this wasn't the career for me. I really didn't. It was a shock for me that I was making movies in the English language. I didn't think they needed me. This is the way they do movies over here? That's not for me. That's bullshit. Then I got another part that I shot in Paris [Chanel Solitaire] with an American production company, which wasn't the same, and then I got Blade Runner, which was an eye-opener for me on many levels.
Blade Runner
As Roy Batty, a psychotic replicant on the run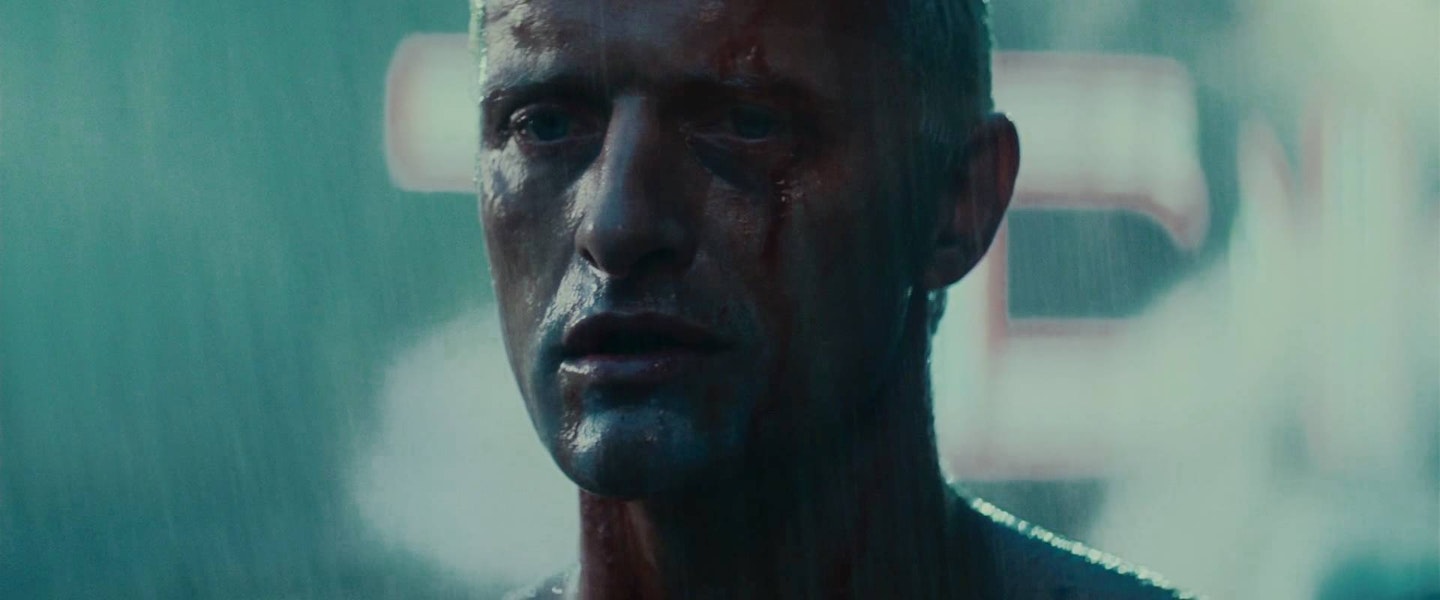 Roy Batty is the character that deserves most of the credit for my career.
"It was Soldier Of Orange that got me [to Hollywood]. It had a limited release in three cities or something, it was a sweet little release of a foreign movie with subtitles which they almost never do. It got noticed. People who were casting Blade Runner had seen it. They said it would be nice if you would have a creative talk with Ridley [Scott]. I said, 'Shit, of course'. When I talked with him, I understand he was quite shocked by the way I dressed. I used to have a ton of fun with fashion and everybody was always shocked. I did it for fun. We talked for two to three hours over lunch and we just connected in a very nice way. The moment I talked to Ridley about Blade Runner, I felt that I belonged in that world, basically.
From the first day, my battle with the role was the nicest battle. He said, 'Put anything in that you think is interesting'. There was no consequence. Normally as an actor you go, who was his mother, what happened in his life? But this was like a salad. I could dress it up in a way I thought might be interesting. Roy Batty is the character that deserves most of the credit for my career. For me, it was one of the very important films from an international film director. It was my third film in English and for me to get so lucky and find such a home in this story with Ridley, who really liked what I was doing and felt he could let me go where I wanted. There's no film that competes with it. It shines completely on its own for ever and ever and ever.
Ladyhawke (1985)
As Navarre, a noble warrior… who turns into a wolf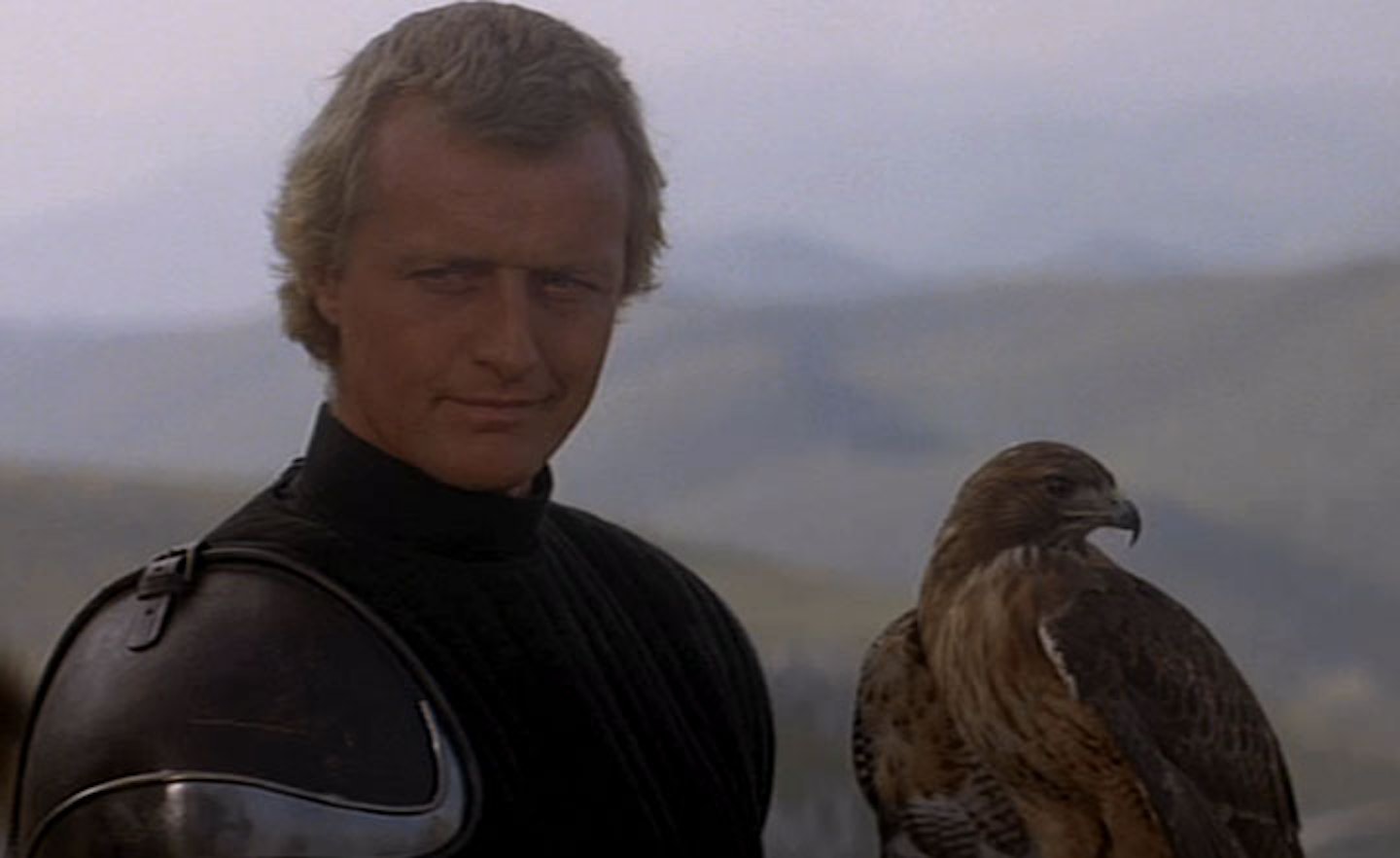 "I'm proud of Ladyhawke, it's beautiful and people were asking me if I was going to be a hero from then on. I said, 'What the fuck are you talking about?' Do I have to be a leading man only? They were hoping that that was going to be my life. But they don't know what they wish for you. It may be money, but then your life's… I'm not going to say 'over', but there's no fucking privacy. I honestly don't think it's worth it. It's not worth it. Every colleague I talk to says the same thing. You can't go anywhere.
The Hitcher
As John Ryder, a psychotic hitch-hiker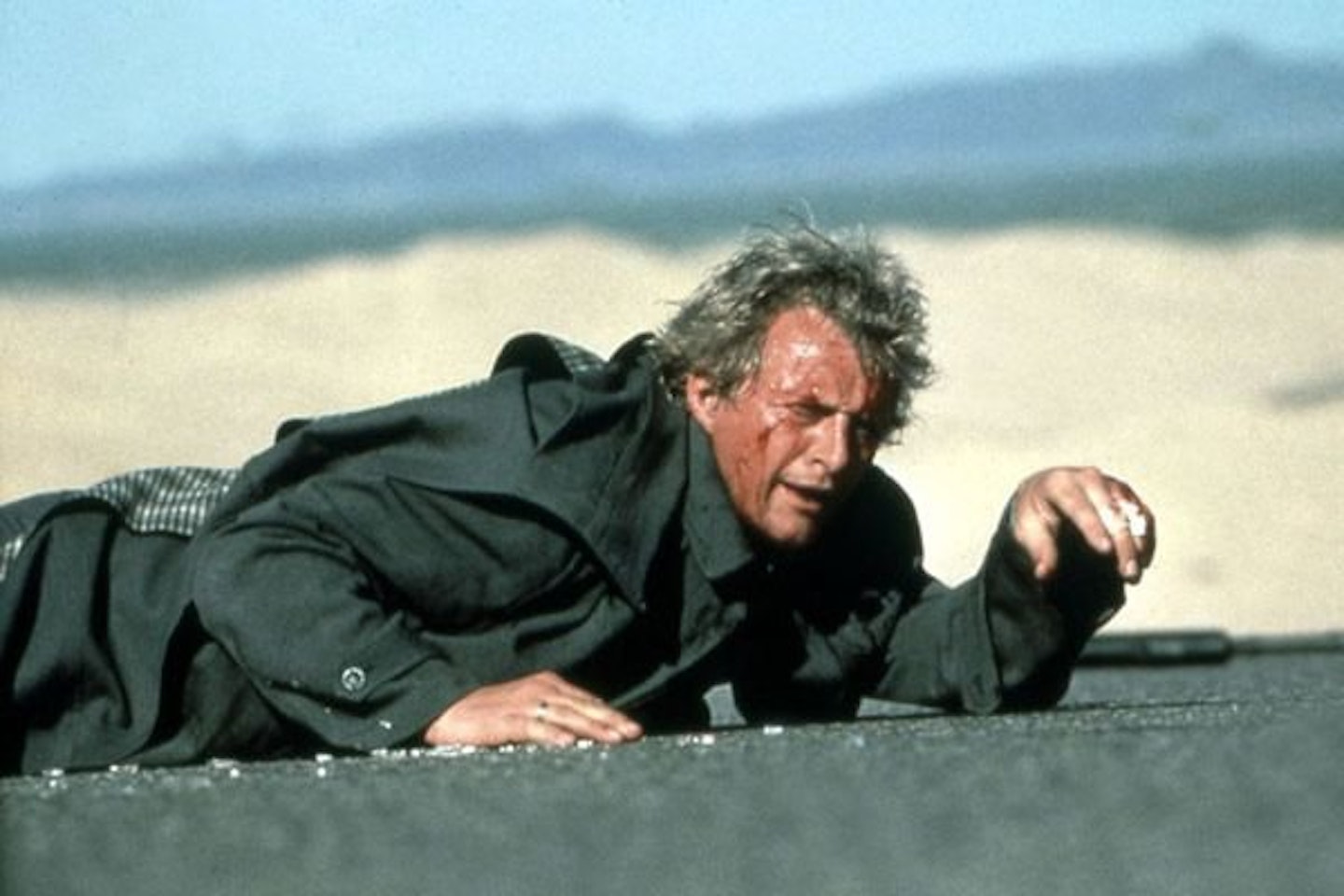 To me, the devil can be a piece of foam inside your brain.
"To me, the devil can be a piece of foam inside your brain. To me, he was a ghost of sand or something. An unreal character. My job for that film was to make you feel that this man can do really weird shit and even if you don't see it, you'll believe he did. Shooting a helicopter with a gun - excuse me? That's too much. But I had incredible fun with it. I know where fear lives. I know how to push those buttons. C. Thomas Howell was a fine young actor. I didn't know he was completely scared of me! When we're not working, I'm just a guy. When I'm working, I act, but I'm not going to scare him for fun in his hotel room, but he thought I was. When we did a screening 25 years later I heard this. He said, 'Do you know how scared I was?' What the fuck for! You should have told me! I would never have done anything to you! But the funny part is what I felt from him is that he was so scared that I thought he was acting and then I could touch his head and play with him. I thought that was really great, I could fuck around with him.
Blind Fury
As Nick Parker, a blind Vietnam vet turned incredible swordsman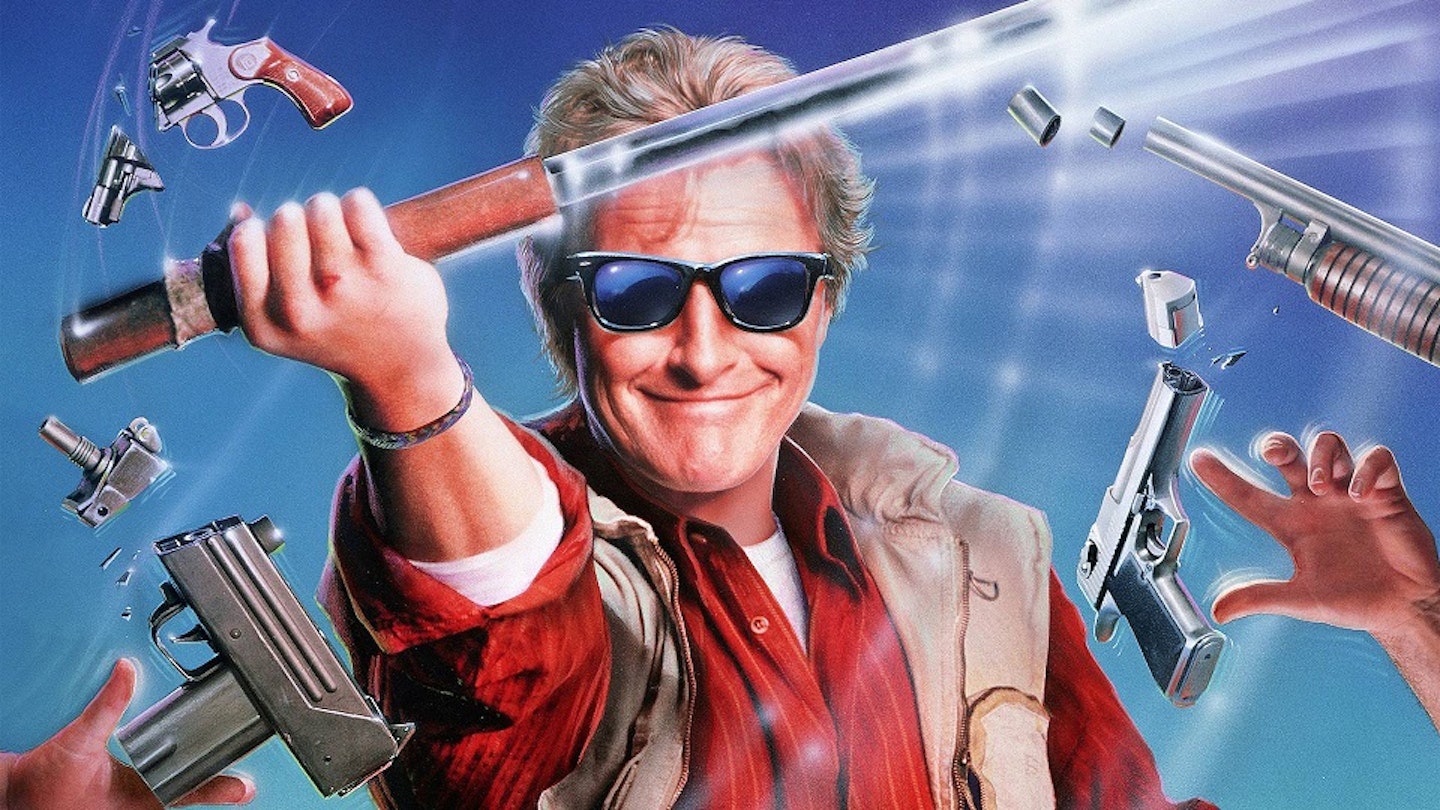 "I met a blind man to prepare for the role. He said, 'You're going to play a blind guy, don't make him stoop'. He blindfolded me and walked the streets of LA with me, which was very scary. Within ten minutes you don't know where the hell you are and everything is noise. That was great fun. But he showed me the tricks and basically the small problem we had was that he had this courtesy of looking at people when he couldn't see them but he would look at where their face was. On film I couldn't do that, it doesn't look blind enough. You have to unfocus your eyes, which is not easy, or else people just forget about it.
Guinness Adverts
In the '80s, Hauer became the face and voice of Guinness in a series of striking adverts
"Guinness had said to the production, 'Can you make a commercial for Guinness that is almost abstract? Where you go, "Huh?"' So they came to a Dutchman who was blond who doesn't speak with a British accent, drinking an Irish beer. It doesn't make any sense but it worked for seven years. On the first day they wanted me to drink the beer. I said, 'I'm very sensitive to alcohol. If you do three takes, you'll have to send me home. Why don't you use the five seconds of me putting the glass under my fucking nose?' I won that battle. I lift the glass to my lips and end of story.
Buffy The Vampire Slayer
As Lothos, an evil vampire overlord in the Joss Whedon-scripted movie that predated the TV show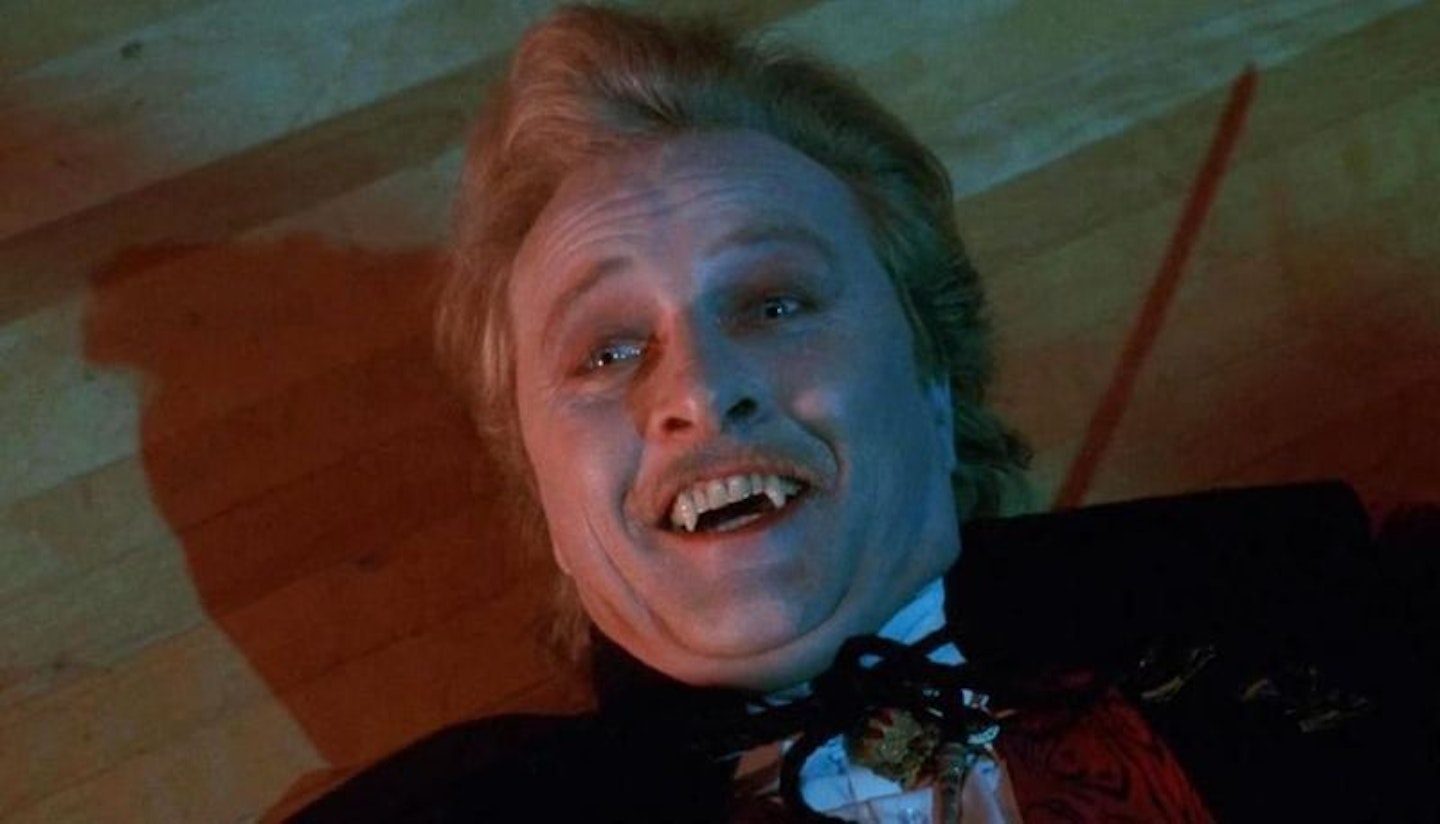 "All my vampires in the back of my mind were rehearsals for the big one I never got – Anne Rice's big piece [Interview With The Vampire]. I think it was Brad Pitt who played that vampire. They cast it younger. I understand, but that was not the guy. I was kinda hoping I would have a chance to get that.
My take on the vampire is that it has nothing to do with sexuality, but they're always caught in-between these two worlds. My vampire wants someone to take him out. For all my bad guys, it's like take me out, see if you can take me out. It's not about guilt. It's 'save me from this bullshit'. In Buffy, I had one scene where he plays the violin and after that he tries to seduce her but it's a mistake because she kills him. I wanted to seduce her with the bow, to play her with the bow. I remember I mentioned this to Kristy Swanson before I went to the director and she said, 'Why? Why do you want to do that?' I said, I thought it might be fun, but she didn't get it and so I let it go. Fifteen years later I met Kristy Swanson in an elevator and we catch up. She says, "about this bow thing you wanted to do… I'm so sorry!"
Batman Begins
As Earle, a corporate pain in the neck for Bruce Wayne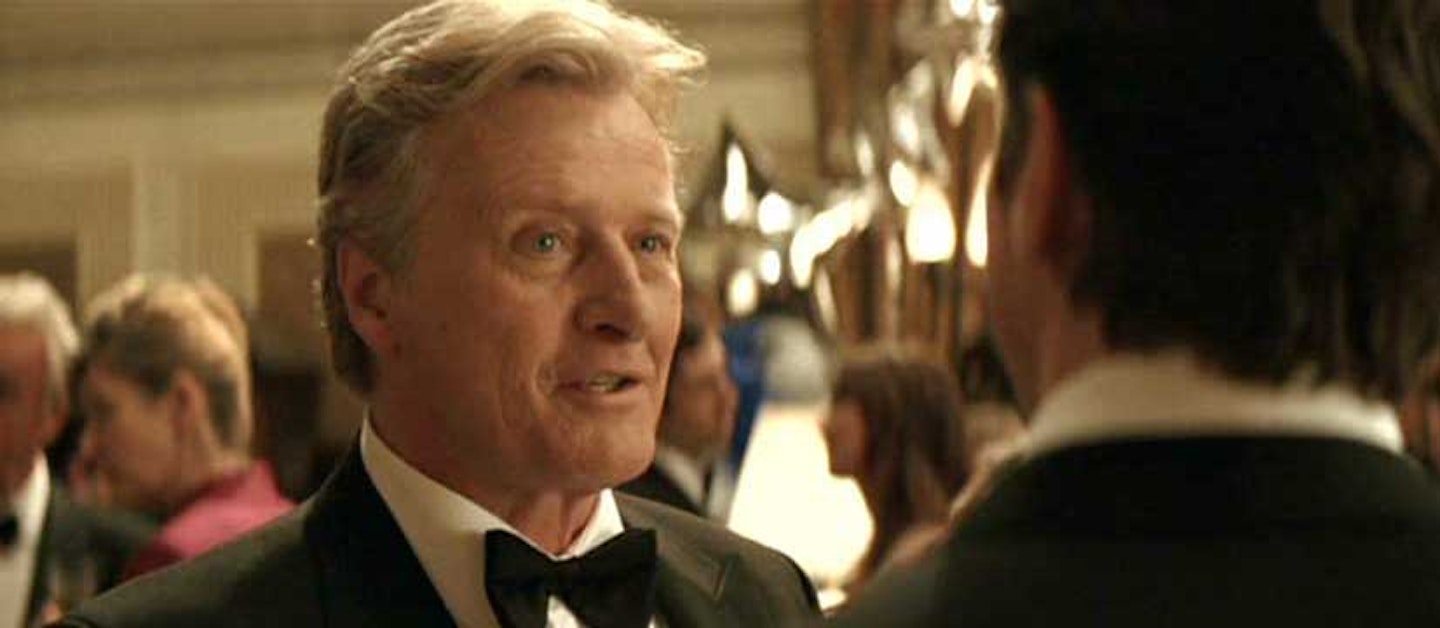 Christopher Nolan is, to me, one of the top directors to work with.
"I was in LA, it was like a Thursday and I got a call from my agent saying Chris Nolan is doing Batman Begins, he's in London and would like to see you. I flew over to London and got there Saturday night and slept. The next morning I had breakfast with him outside of London. He had just moved in and had 29 boxes in the room and his wife [Emma Thomas, producer] was making breakfast. I told him what I thought of the role and we talked about the toys he was designing for Batman Begins. It was a really good meeting. Then he said, 'We'll see you on Monday to go to make-up and wardrobe!' I stayed for two months.
He is, to me, one of the top directors to work with. He's so calm and quiet and creative. Not afraid of anything. I like that. He had 250 people working under him and when it starts raining, things change. I saw him change a scene, a half a minute scene between Michael Caine and Christian Bale, and he changed it in the rain, and it was different, less of a cliché. It was a funeral scene and he shot it as an after funeral scene, with everybody running back to their cars with their umbrellas. A small detail, but a big one.
The Last Kingdom
As Ravn, an old Danish warrior, now blind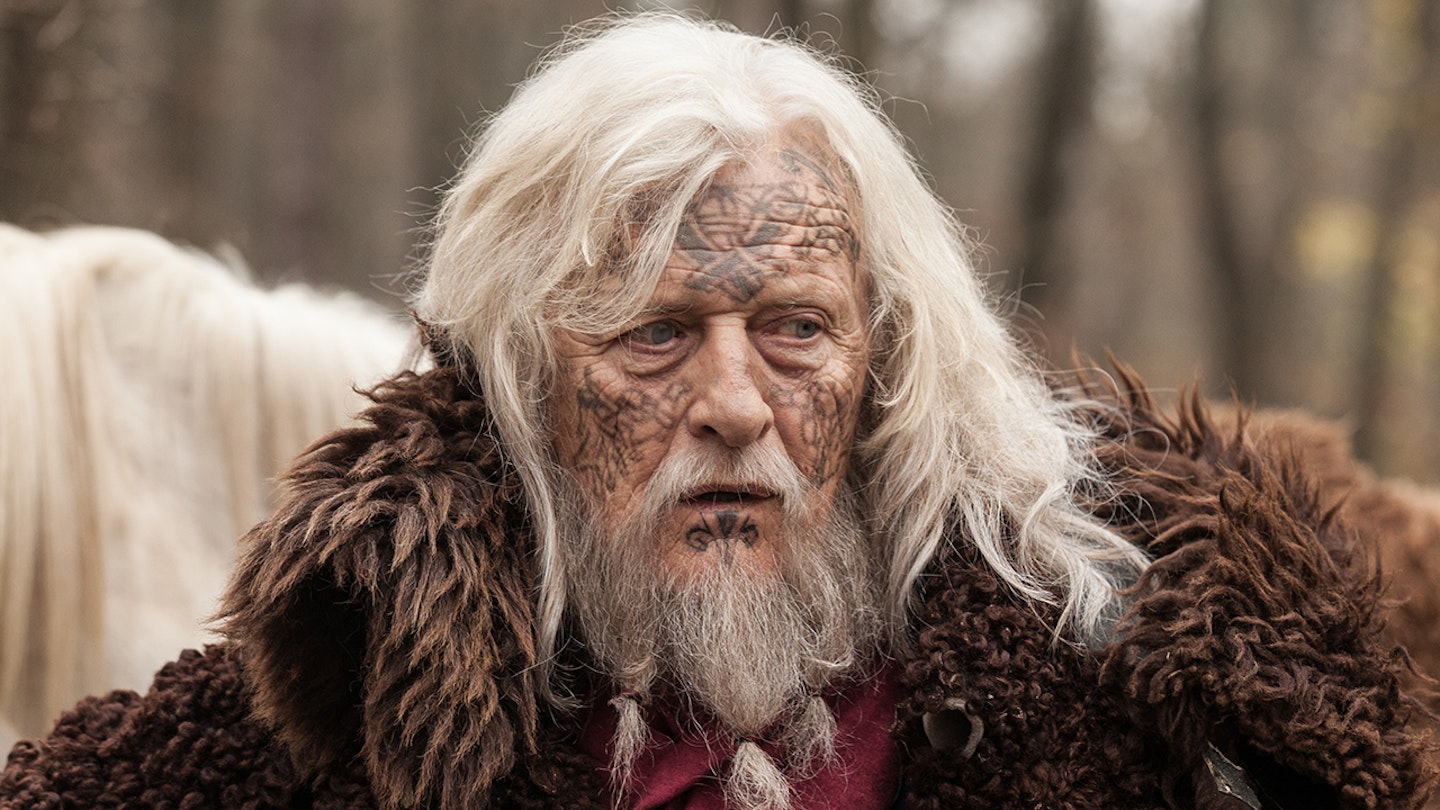 "It came like this. The script, the director, the part, Hungary, winter, BBC, never done before, interesting. I thought it might be interesting and it turned out to be just delicious. Nick Murphy [the show's foundation director] was the key. Every time I came up with a detail he hadn't heard before, he went, 'Okay, wait, let's talk about it'. I kept grinding, I was fighting for this character's life. I came to Budapest twice, once for a week and once for longer, and it had to be done fast. When it was done, I thought yeah, we've got something here. That's always great.
The Last Kingdom is out now on DVD and Blu-ray.