Love is in the air! Team Empire has been going all doe-eyed while revisiting some of the most romantic movies every to schmaltz up our screens. From Rosalind Russell to Richard Curtis, here are the funniest, sweetest, and tear-jerkiest romcoms of them all, ready-made for date night.
20. My Beautiful Laundrette (1985)
Not just a funny and tender romance but an against-the-cultural-grain snapshot of Thatcherite Britain that celebrates gay love, multiculturalism and all sorts of other things that would have give Norman Tebbit a migraine, this one sees Stephen Frears and Hanif Kureishi spinning a small-scale relationship flick into something truly special. Don't let its patina of South London grime fool you, My Beautiful Laundrette has a heart the size of the Oval gasworks.
19. Eternal Sunshine Of The Spotless Mind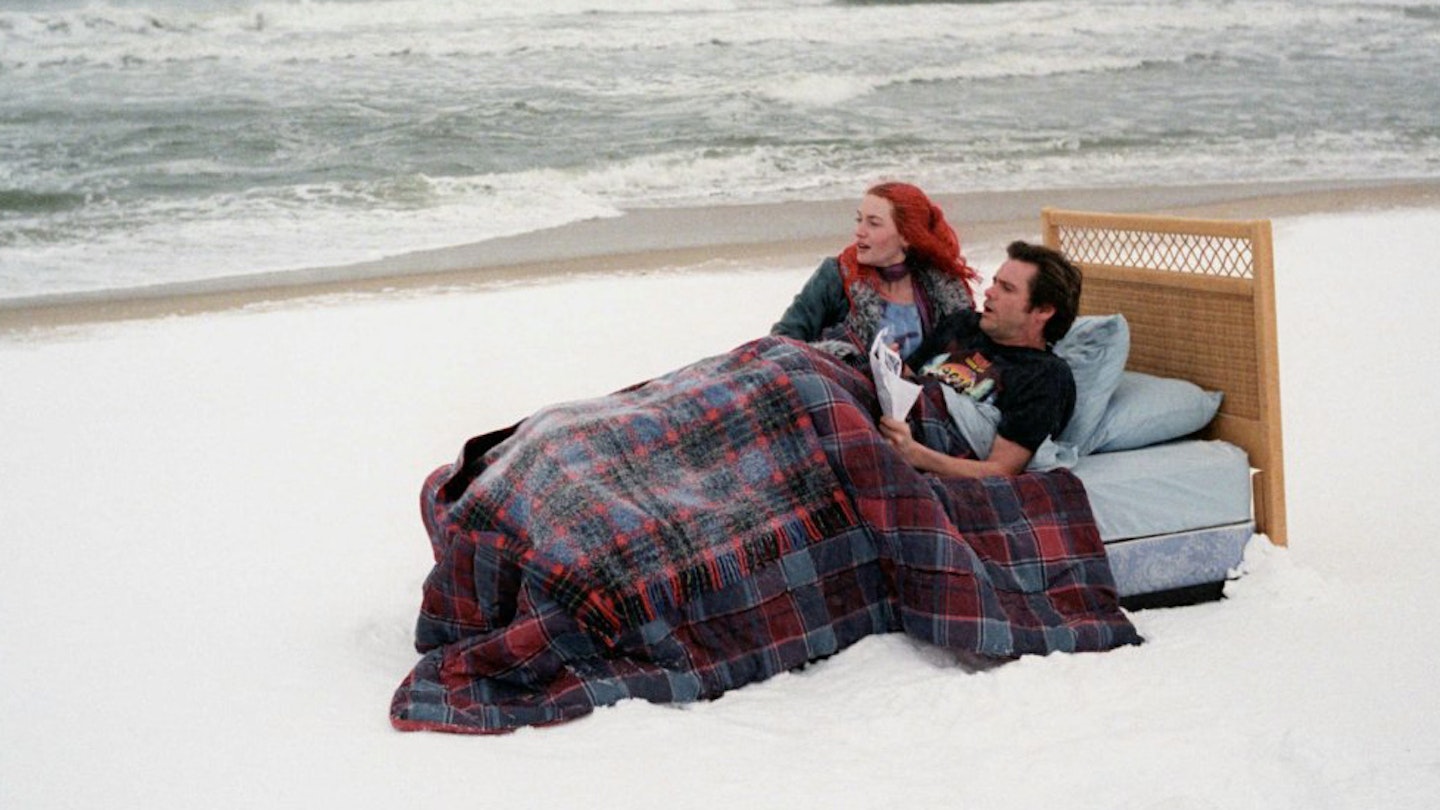 Of all the rom-coms on this list, this may be the only one that takes place in reverse chronological order, in a brain. Charlie Kaufman's Oscar-winning script is relentlessly original, often baffling but always dazzling. It also proves to be his most illuminating, posing the question: if you could erase a failed relationship from your memories, would you?
18. Bridesmaids (2011)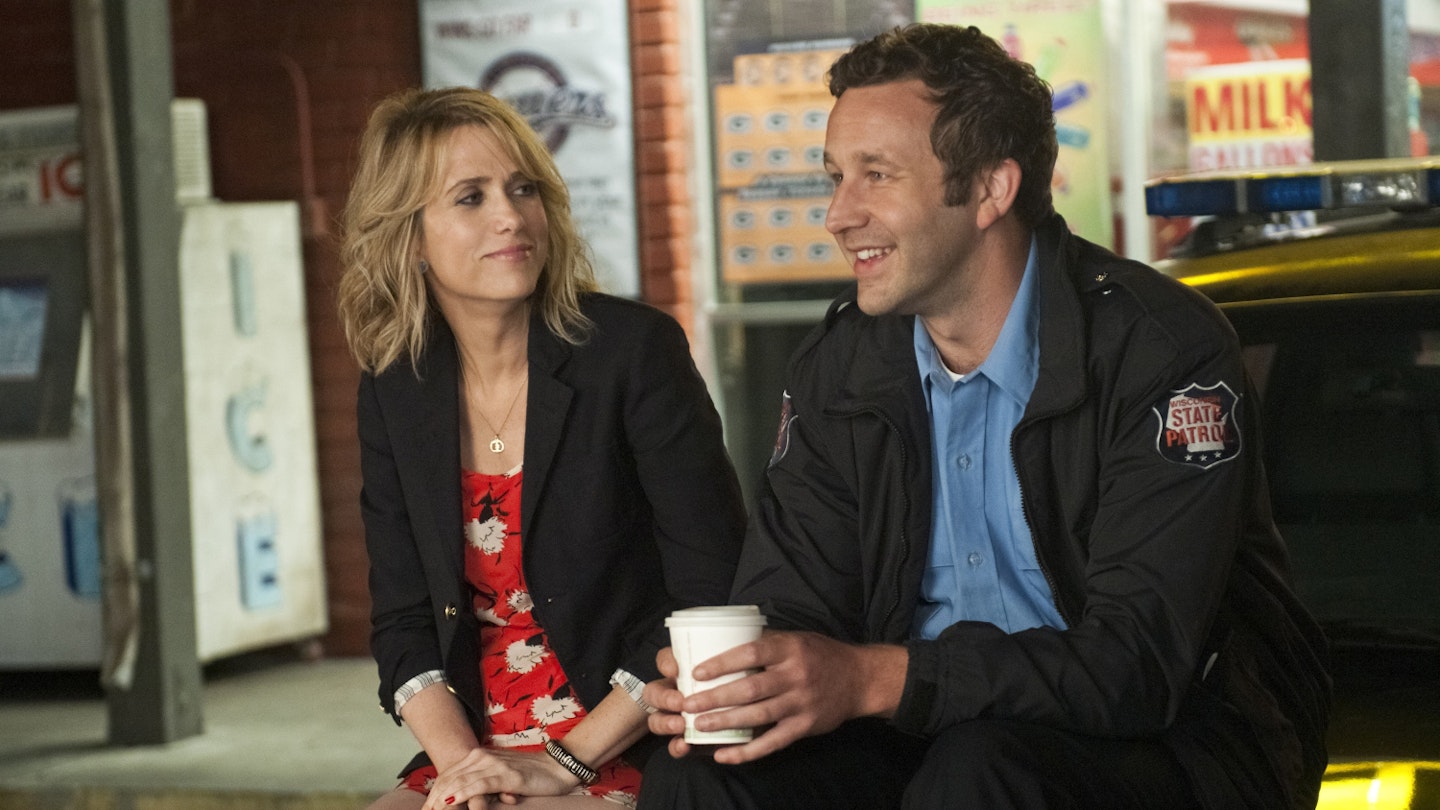 You know that best friend you've had since playschool who will never, ever leave your side? Bridesmaids deals with the fallout of what happens when your BFF finds the love of her life. Aside from girly fallouts (and excess body fluids), Paul Feig's film boasts a very sweet love story between Kristen Wiig's failed baker and Chris O'Dowd's police officer Nathan Rhodes. A relationship based on cake is one we can all invest in.
17. (500) Days Of Summer (2009)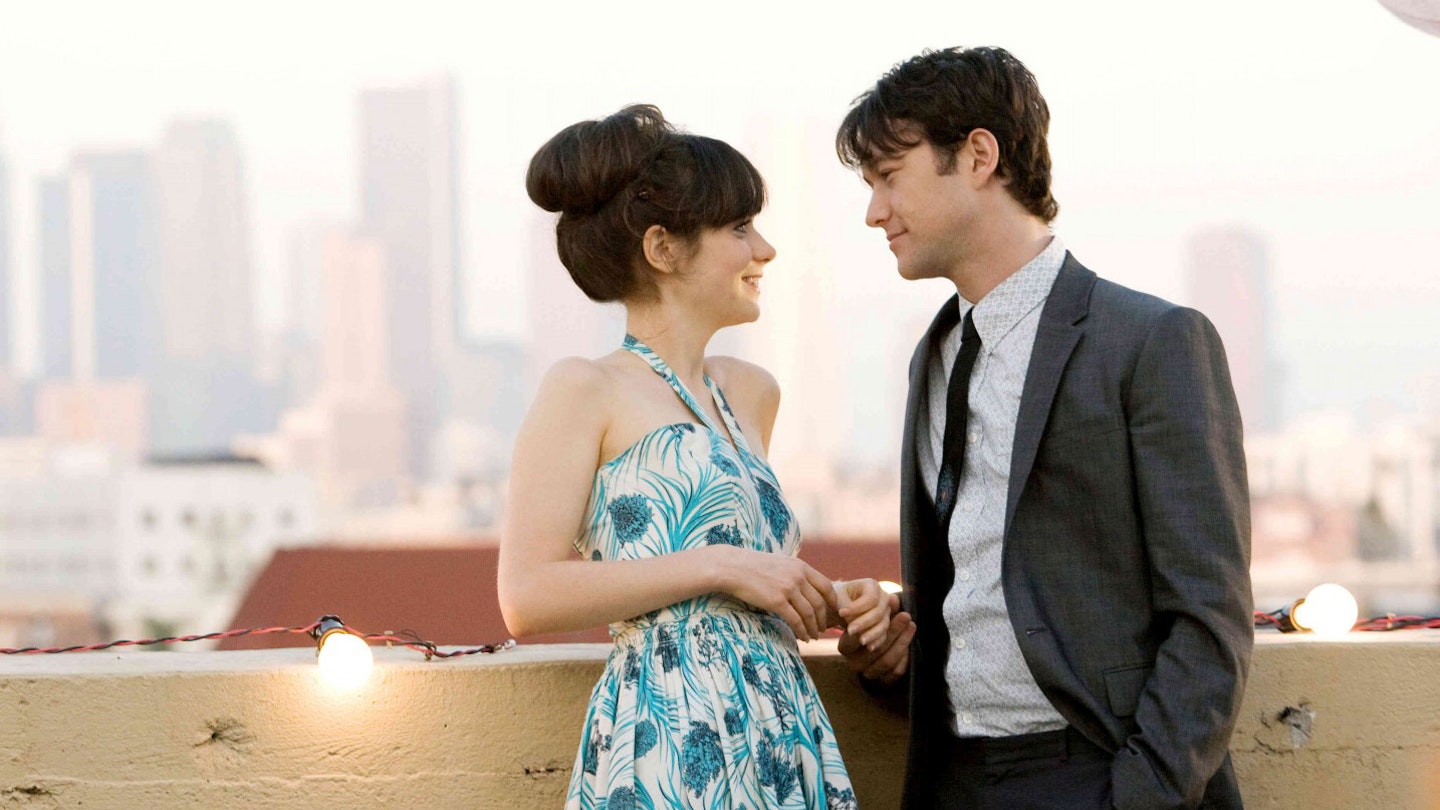 Ignore the silly final scene (who the hell calls their child 'Autumn'?) and this is a beautifully constructed and wholly original romance, skilfully flitting between the peaks and troughs of a very millennial relationship. It has a jumpy narrative structure that would make Tarantino weep; it also features, perhaps, the best use of Hall & Oates' 'You Make My Dreams Come True' in cinema history.
16. It Happened One Night (1934)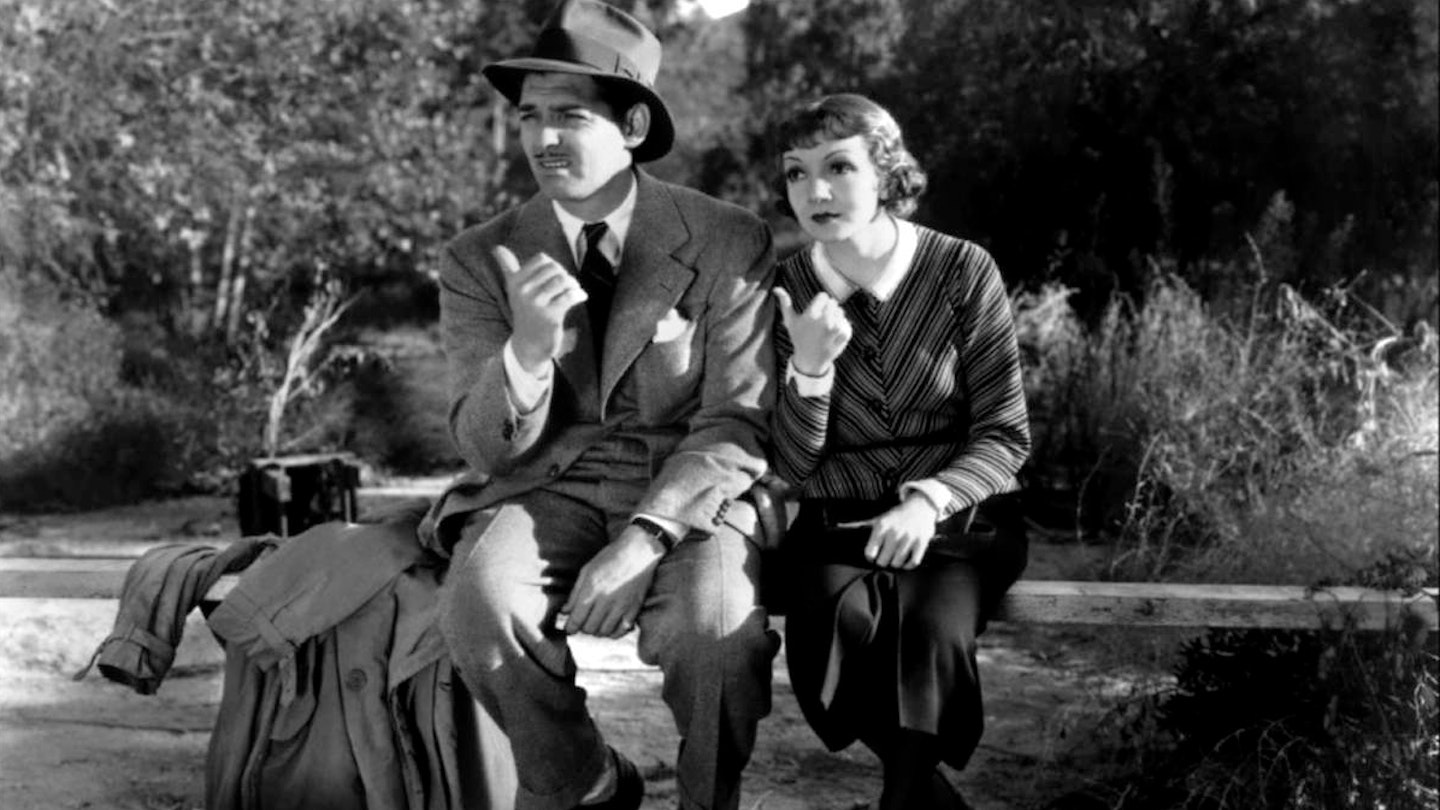 There's a reason this screwball road-trip romance was the first film to sweep all the major Oscar categories. The set-up has Claudette Colbert and Clark Gable running rings around each other as a sharp-witted socialite and a vinegary hack whose early antipathy slowly gives way to love, but not before they've insulted each other across America. Oh, and that reason? It's bally well marvellous.
15. Sixteen Candles (1984)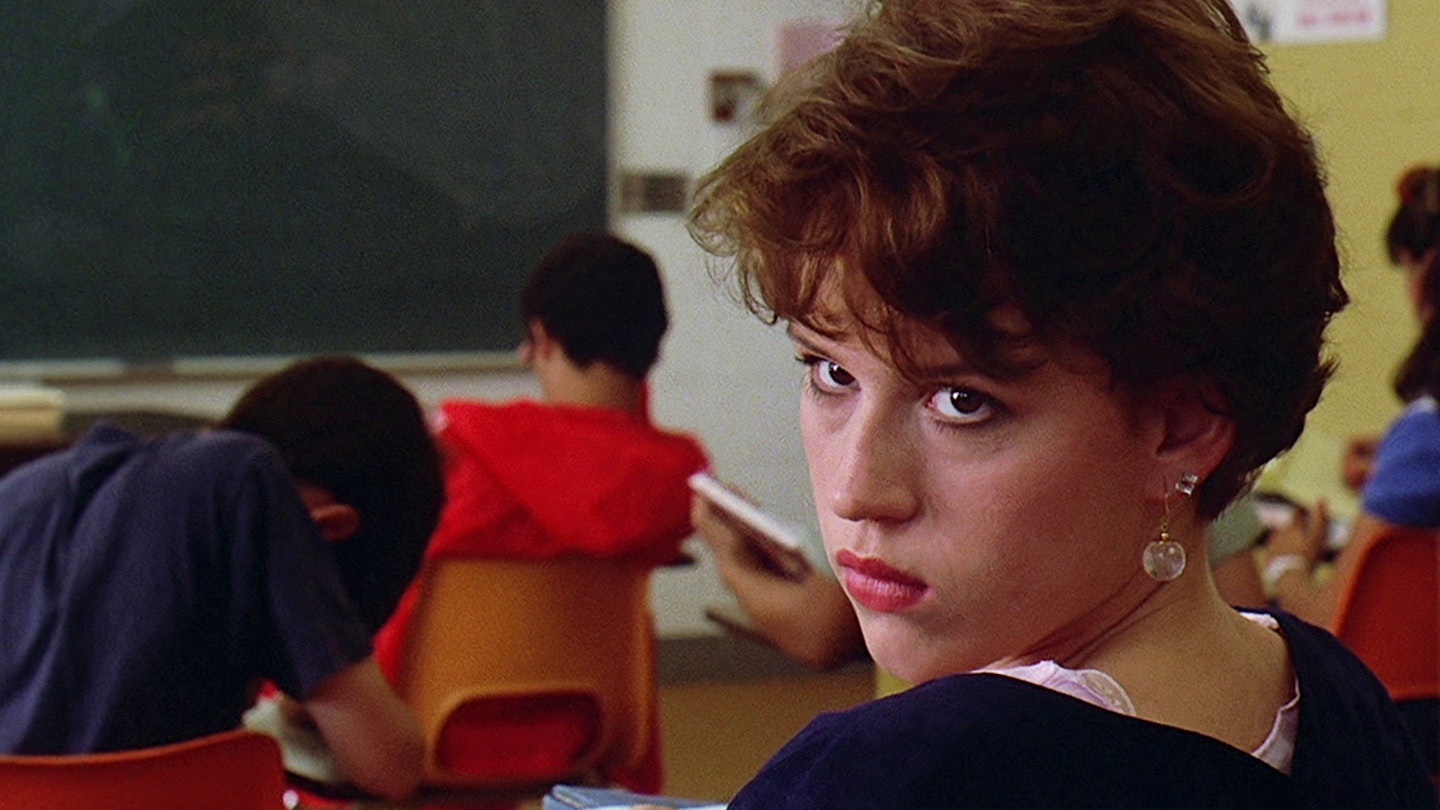 It's a tough life for Samantha (Molly Ringwald, the ultimate John Hughes muse). She fills her school days dreaming about the popular boy, but finds herself pursued by the resident geek. On top of that, her sister's impending nuptials lead to her family forgetting her sweet sixteenth. Complete with classroom embarrassments, high-school dances and first kisses, this is a coming-of-age tale that all girls can – at least, in part – relate to.
14. 10 Things I Hate About You (1999)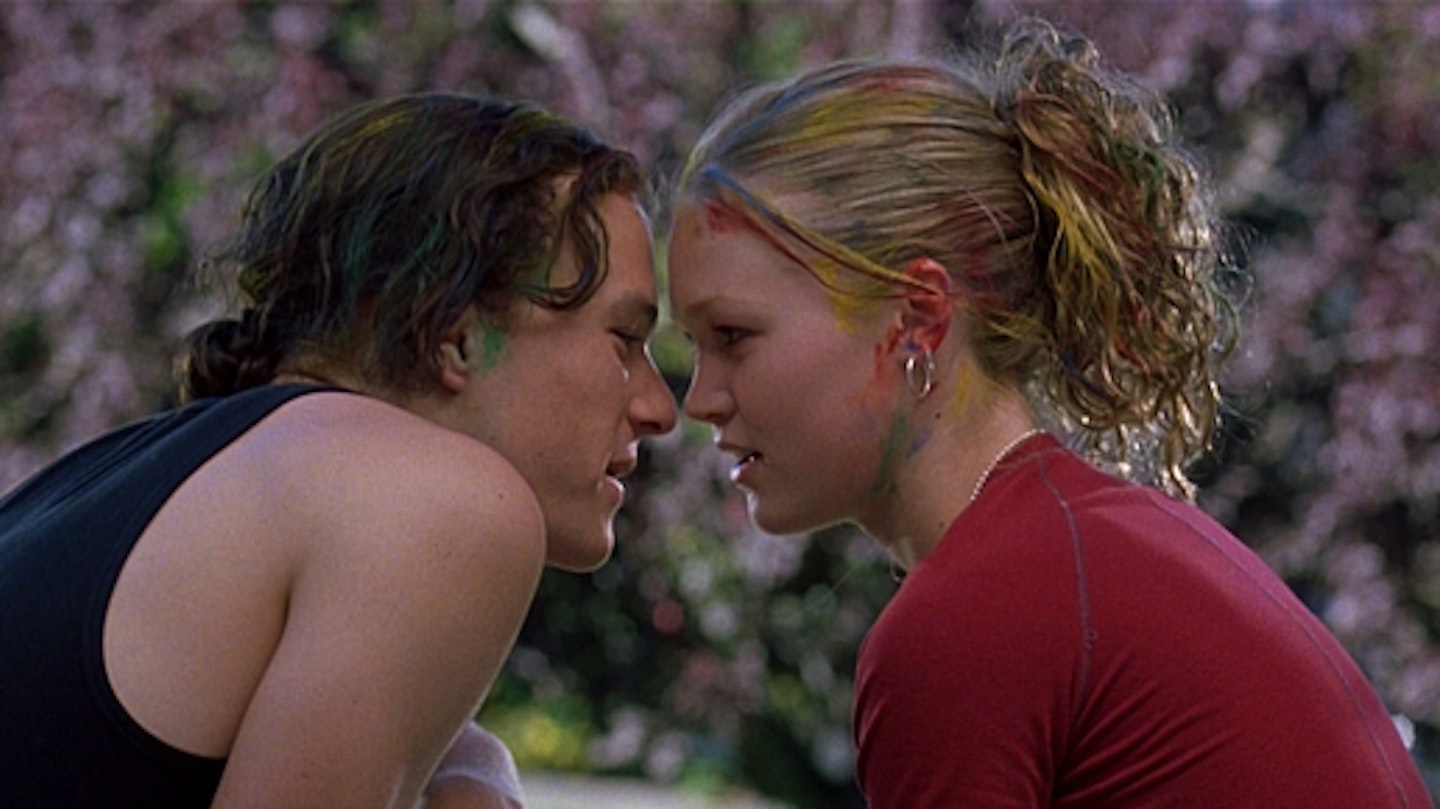 If you ever need a reminder how much we lost when Heath Ledger died, watch this spiky, funny twist on Shakespeare's Taming Of The Shrew. He's all goofy charm as Patrick Verona, matched perfectly by Julia Stiles' Kat Stratford. In a great year for movies, this was the standout romantic comedy, using high-school genre conventions to great effect.
13. There's Something About Mary (1998)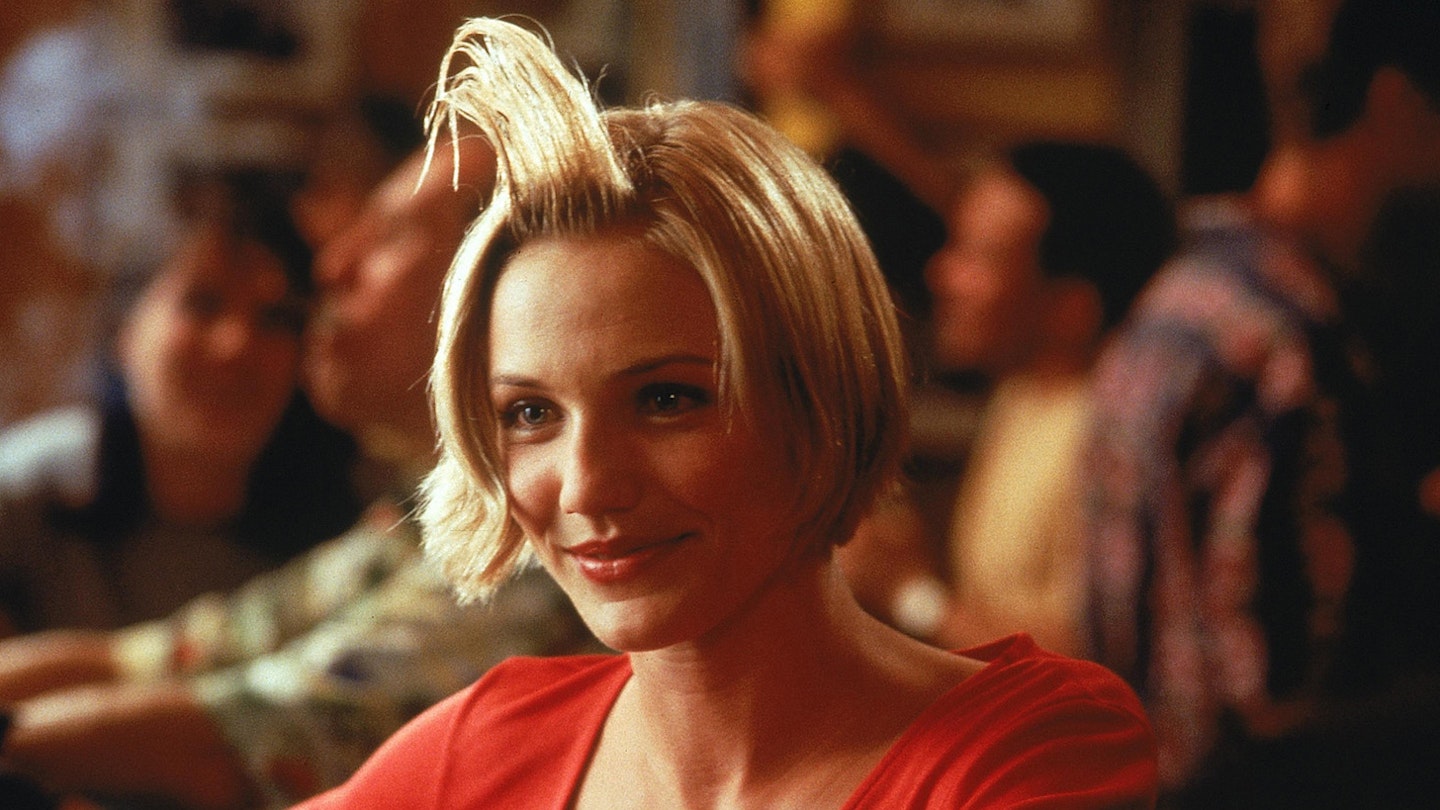 After a zipper malfunction prevents Ted (Ben Stiller's orthodontically-challenged geek) from attending prom with Mary (Cameron Diaz), he spends the next 13 years pining over what could have been. Cue the hiring of a private investigator (Matt Dillon) and the involvement of a disguised pizza delivery boy (Lee Evans) who both, conveniently, fall in love with Mary. It must have been the hair gel.
12. Say Anything… (1989)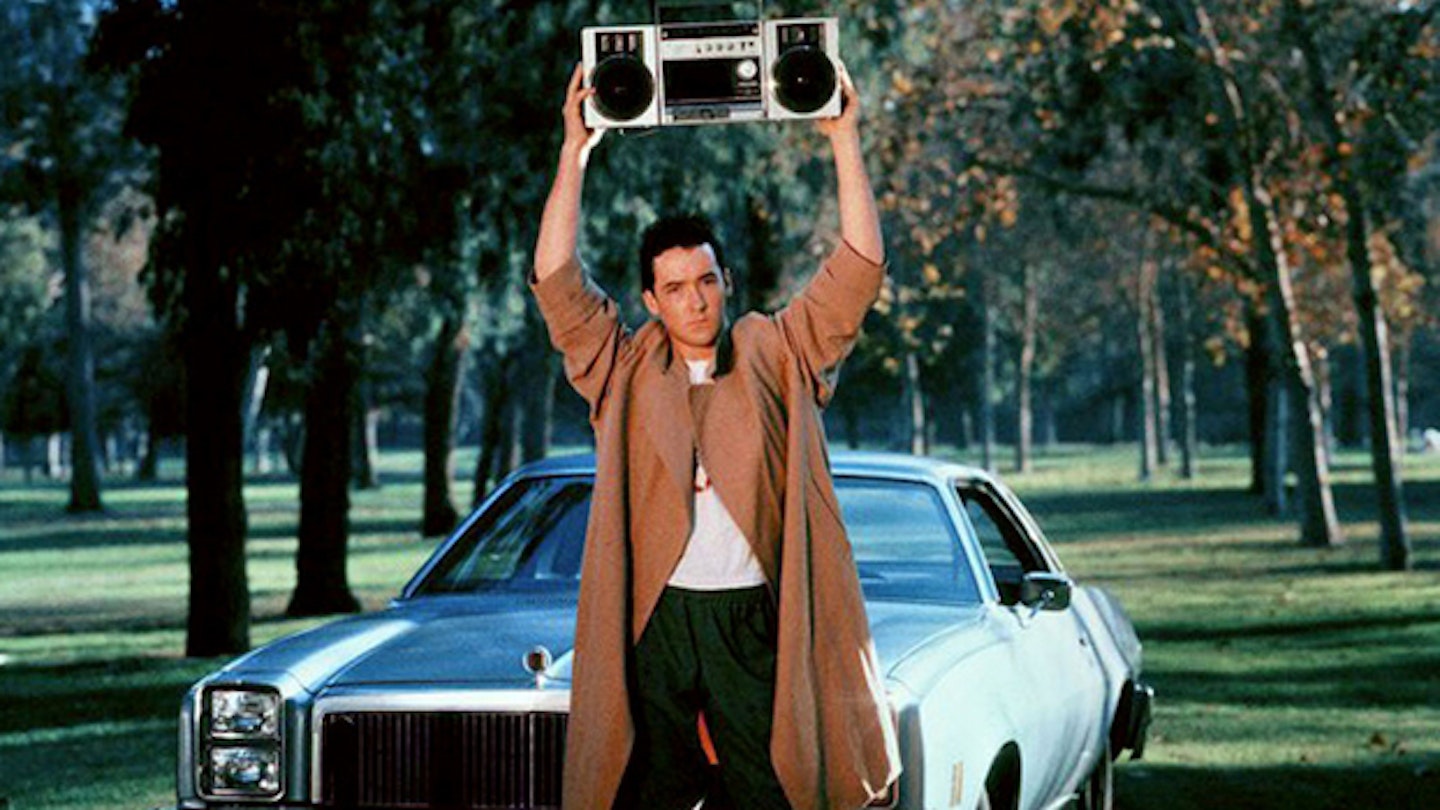 Few writer/directors are so keyed in that they make something like this as their first effort. And Cameron Crowe has rarely been better, laser-targeting the reality in relationships and found the perfect first leading man. It makes you wish he and Cusack had worked together more, but at least we have this one, which gained pop cultural immortality with its stereo-hefting declaration of love.
11. His Girl Friday (1940)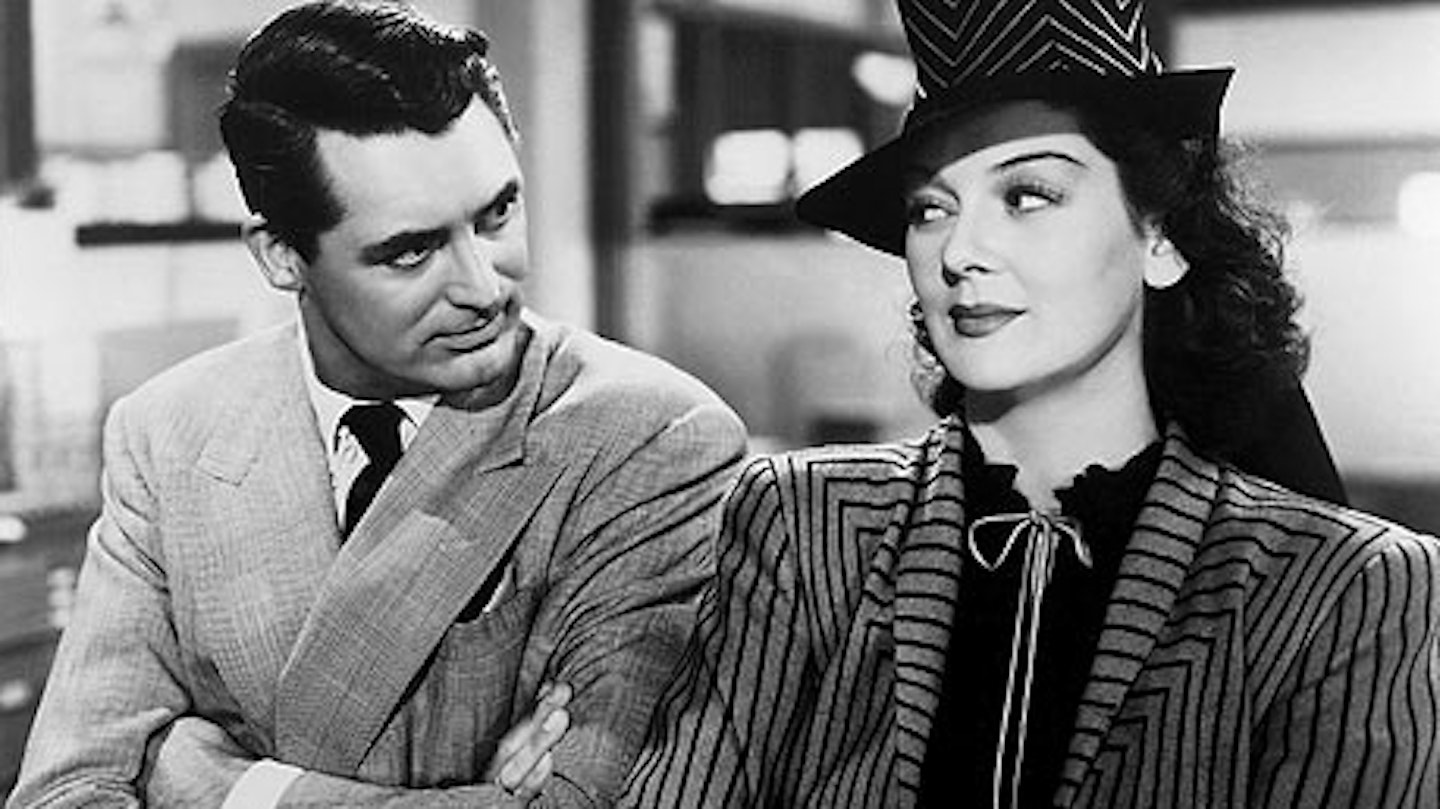 If your romantic-comedy tastes lean more towards crackerjack repartee and flirty chemistry than body contact, you can't really go wrong with this Howard Hawks classic. Cary Grant is the charismatic Walter Burns, dismayed (but trying his best to hide it) that his superstar reporter Hildy Johnson (Rosalind Russell) is getting married and might head off to pastures new. Oh, and she's his ex-wife, to boot. Newsrooms may no longer sing with typewriter voices, but this one doesn't age.
10. Amélie (2001)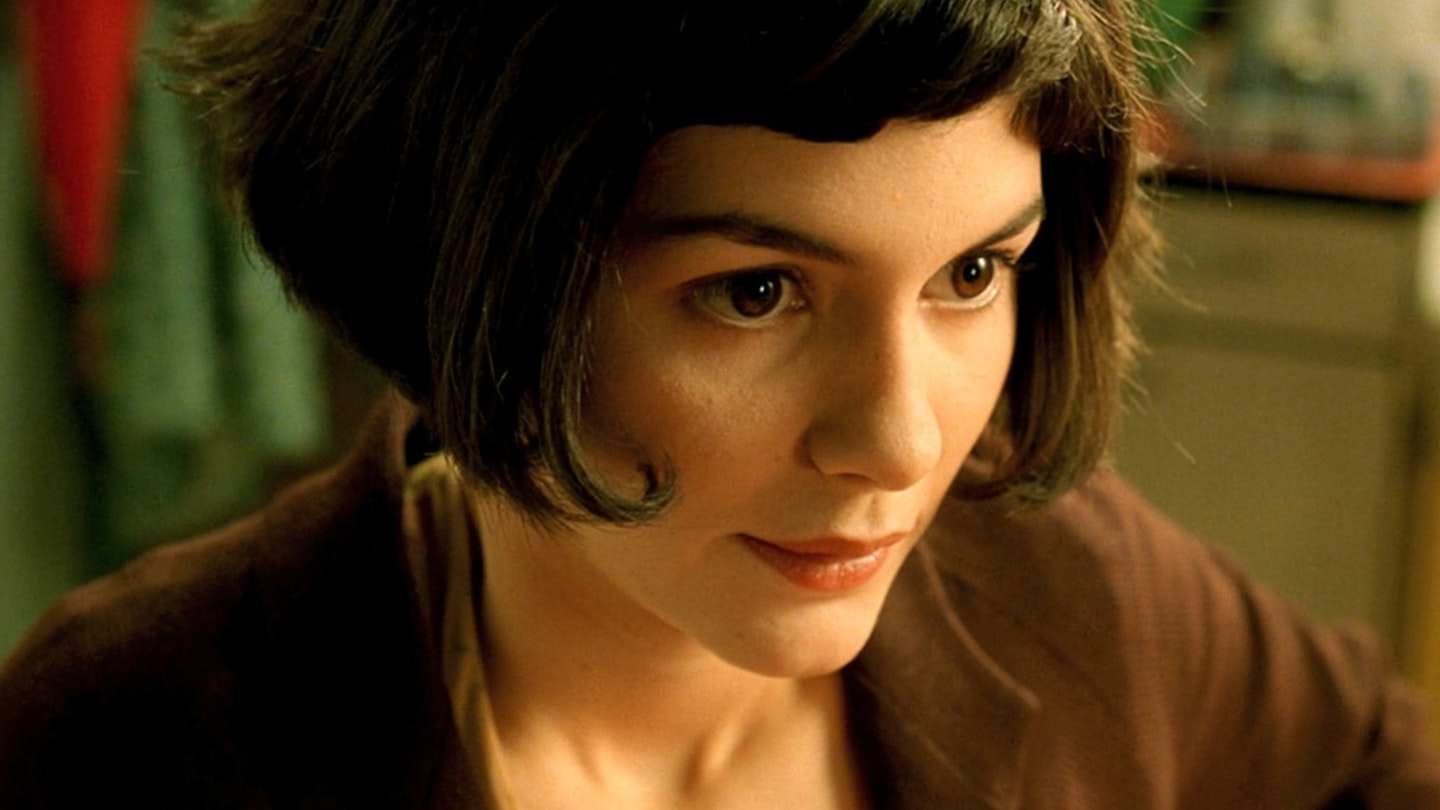 Jean-Pierre Jeunet's whimsical fairy tale presents the Platonic ideal of Paris. And at its coffee-supping, croissant-chomping centre, the mischevious Mademoiselle Poulain (Audrey Tautou), who embarks on a tentative romance, while executing the odd quirky prank or two. Is it a fanciful collection of sketches, stereotypes, and clichés? Oui. Is it utterly, impossibly delightful? Mais oui! C'est formidable!
9. The Philadelphia Story (1940)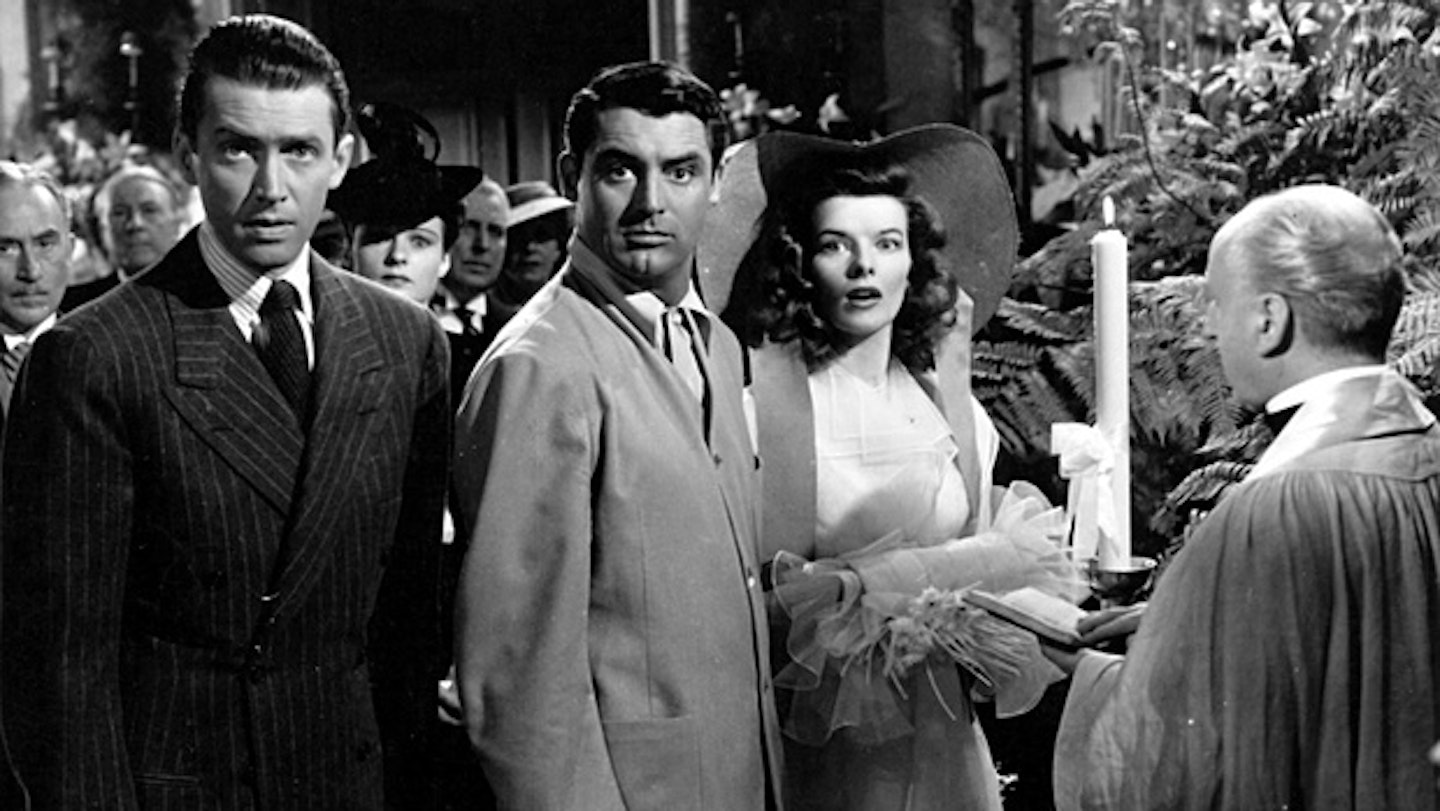 Unless you're more of a High Society fan (and there's nothing wrong with that) or an It's Complicated aficionado (okay, slightly iffier turf ), this George Cukor divorcée classic will hit the sweet spot. Katharine Hepburn is a Philadelphia society beauty, Cary Grant her roguish ex-husband and Jimmy Stewart the celebrity hack with an inadvertent hand in getting them back together again. Smart, sophisticated and still as witty as ever, three quarters of a century later.
8. The 40-Year-Old Virgin (2005)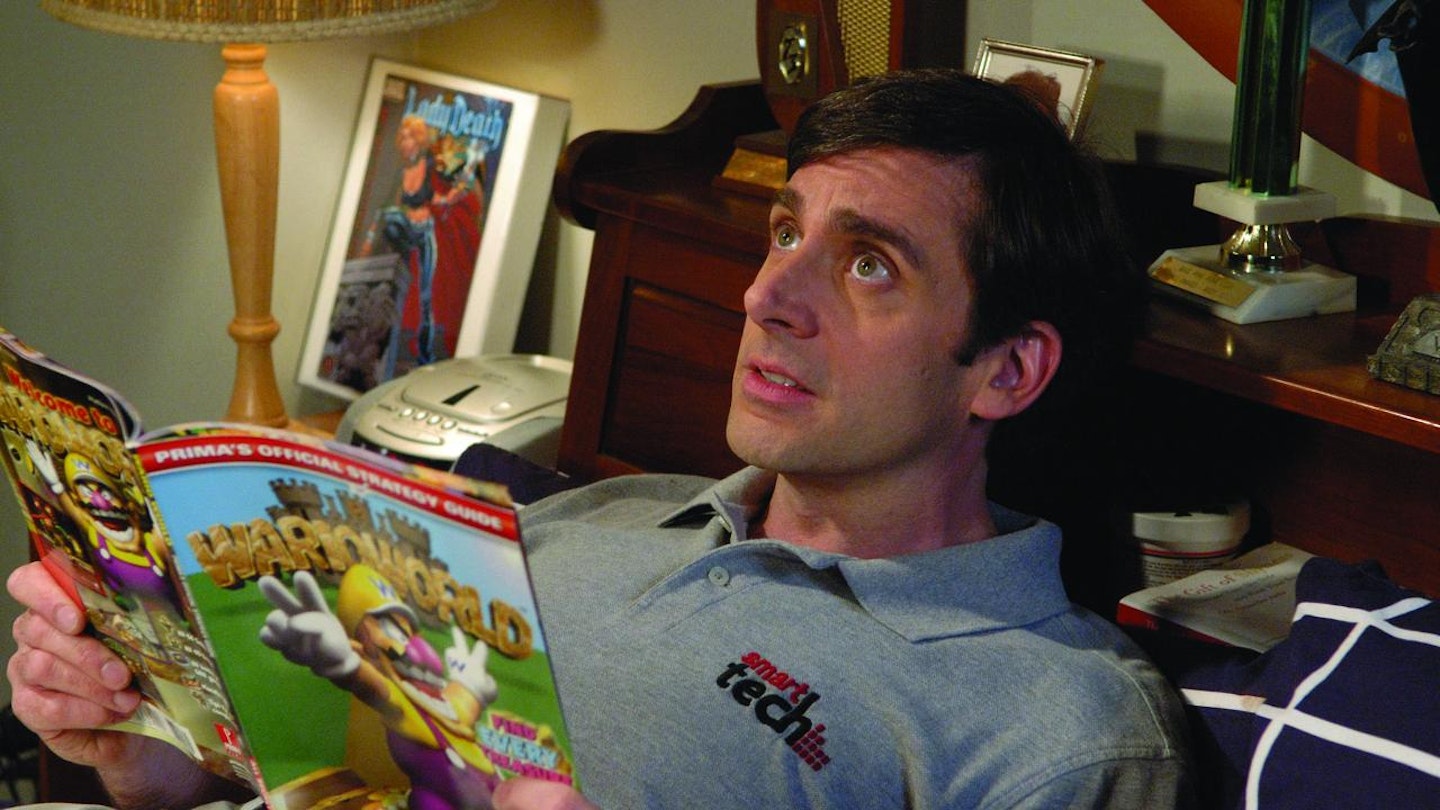 Judd Apatow's debut as a director is an unflinchingly honest look at modern sexual politics, from the unique perspective of someone with no sexual experience whatsoever. Blending the observational comedy of John Hughes with the improvisation of Christopher Guest, Apatow has quite possibly never topped it. See it, if only to watch Steve Carell wax his chest for real.
7. Roman Holiday (1953)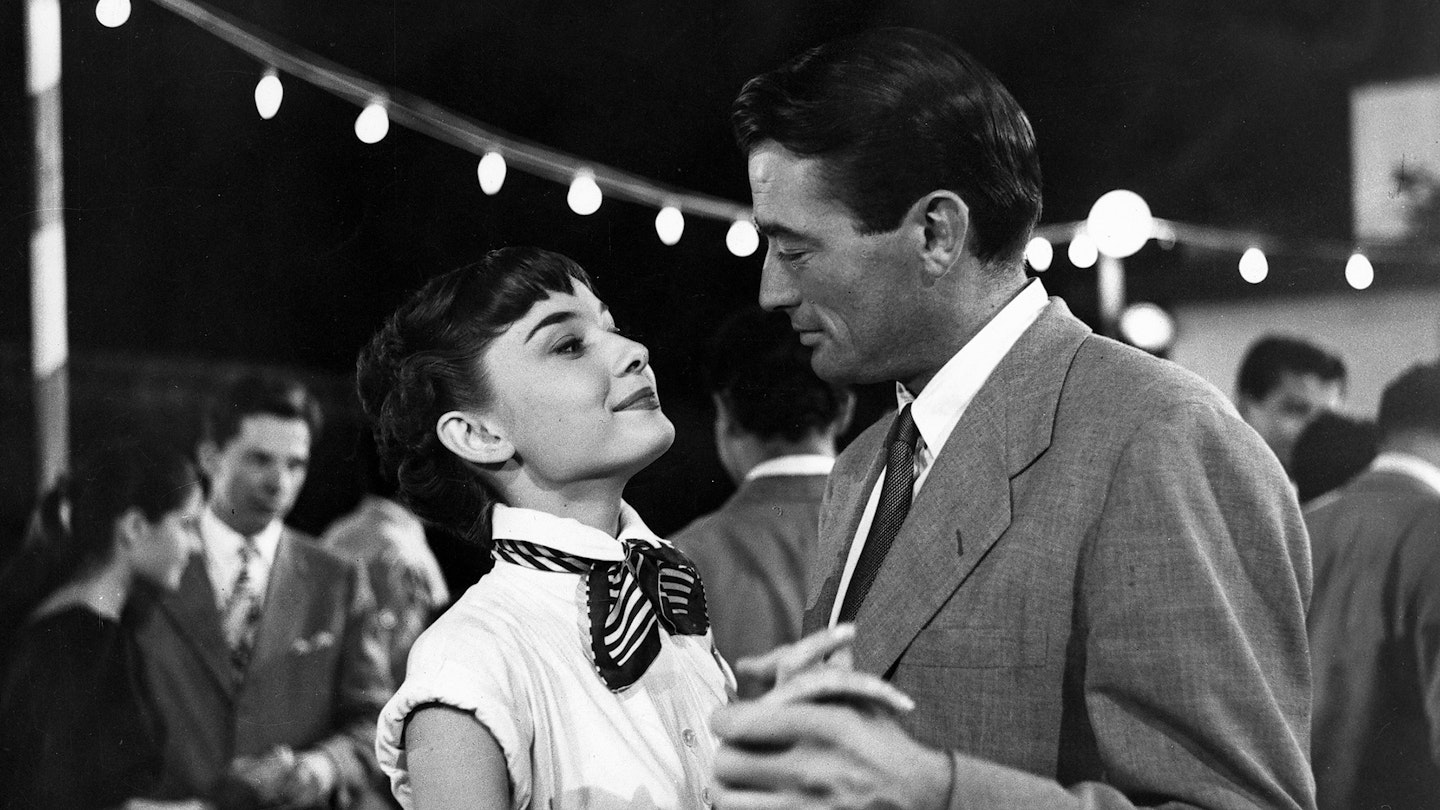 On the famous Spanish Steps in Rome, Audrey Hepburn and Gregory Peck – those two impossibly beautiful icons of Hollywood's golden age – have the ultimate meet cute. The chemistry bubbles like a fine Prosecco. What follows is the kind of fairy tale screwball romance, between a lowly journalist and a princess-in-hiding, that only happens in the movies. It'll make you start looking for cheap flights to Rome almost immediately.
6. Four Weddings And A Funeral (1994)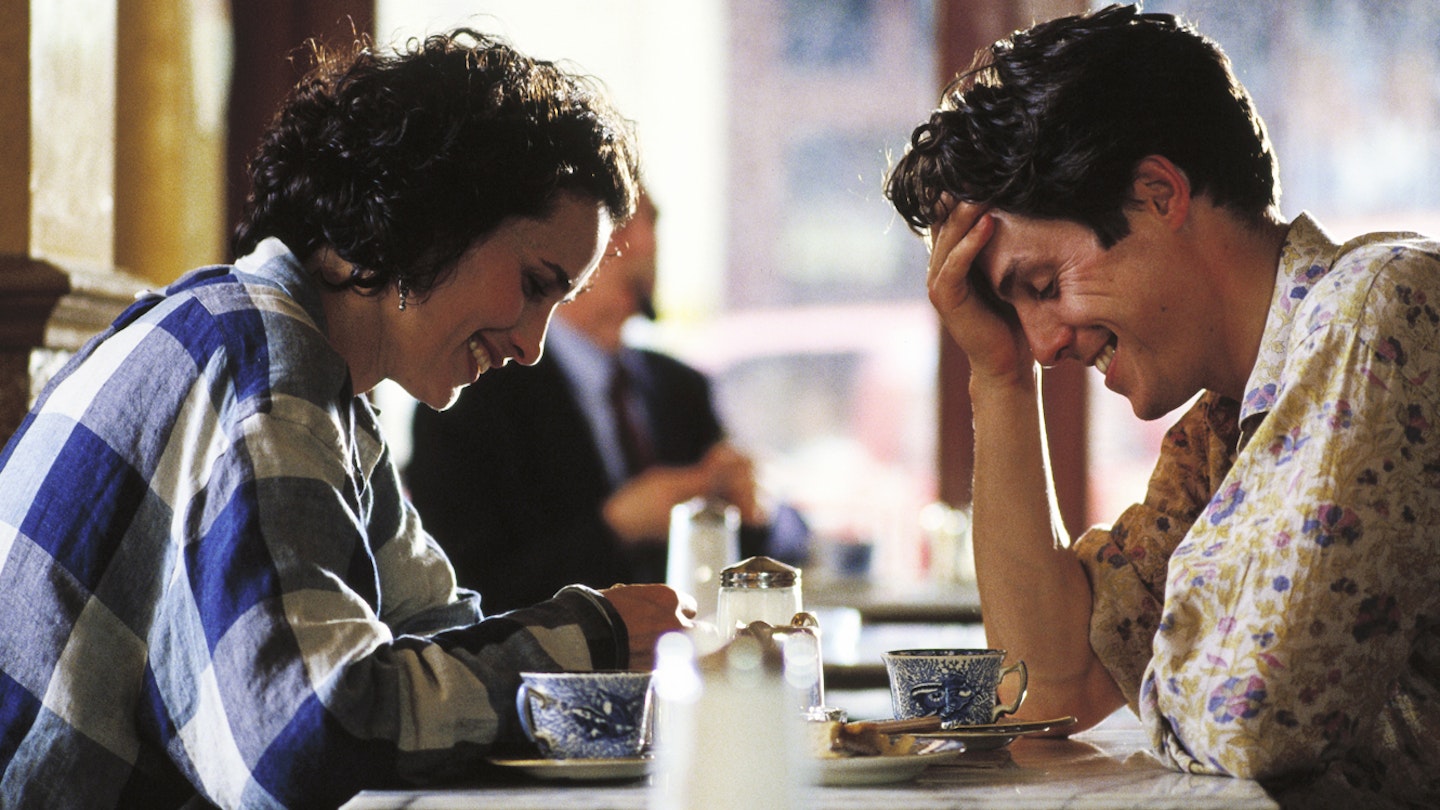 We all have that friend who, try as we might to set them up, remains single. In Mike Newell's classic of the genre, Hugh Grant's Charles is that friend. Over the course of four weddings, and – yes – a funeral, fate intervenes as he keeps bumping (or bumbling) into Andie MacDowell. An awfully British conglomeration of laughter, love and tears, Four Weddings also taught us the importance of setting that all-important alarm clock.
5. City Lights (1931)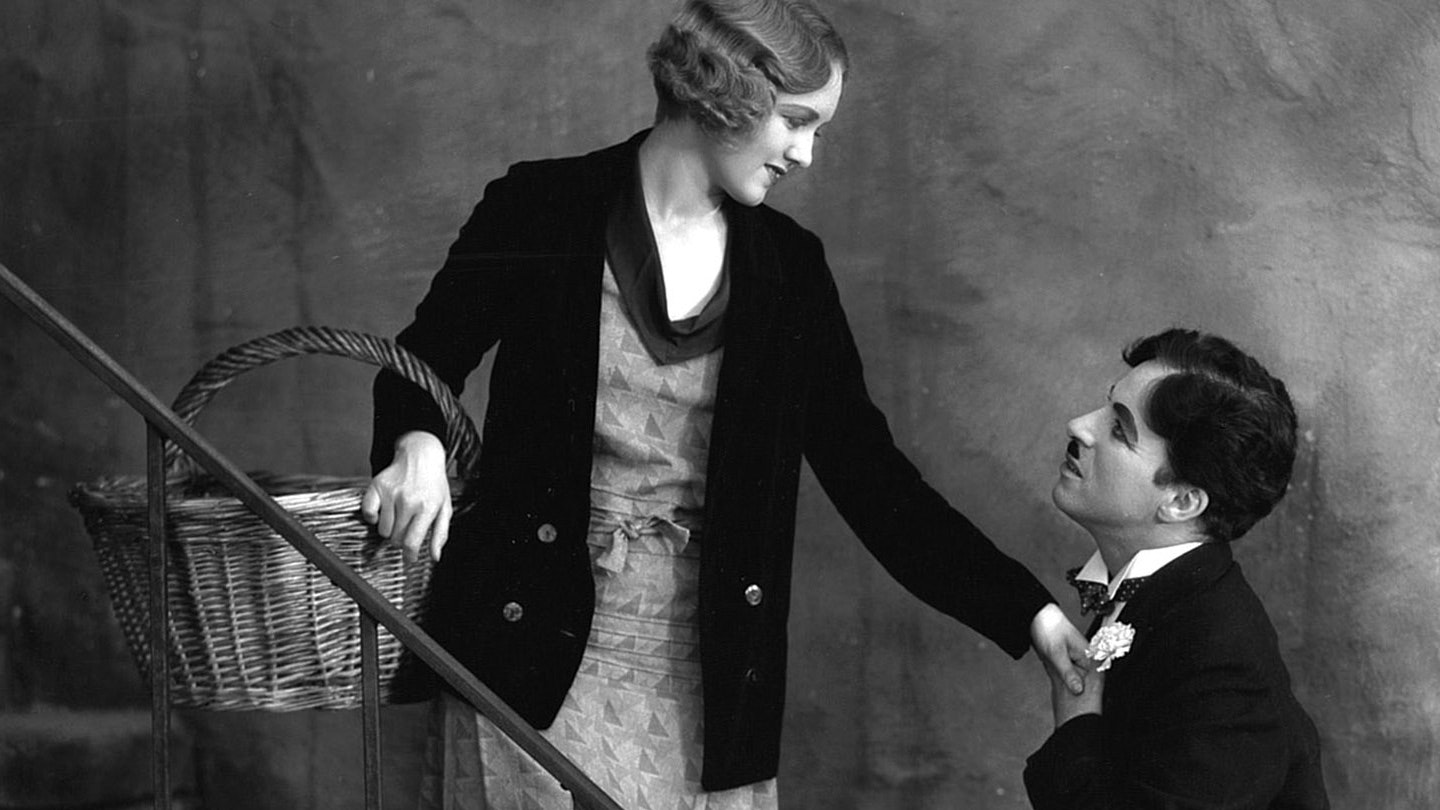 Silent rom-coms are a rare breed indeed. But this is peak Chaplin, and as romantic as they come. An exquisite showcase for the star's talents, it sees him befriend a beautiful blind woman (Virginia Cherrill) and aspire beyond his humble means. The Little Tramp's pratfalls will have you chortling; the tender finale will have you weeping.
4. The Apartment (1960)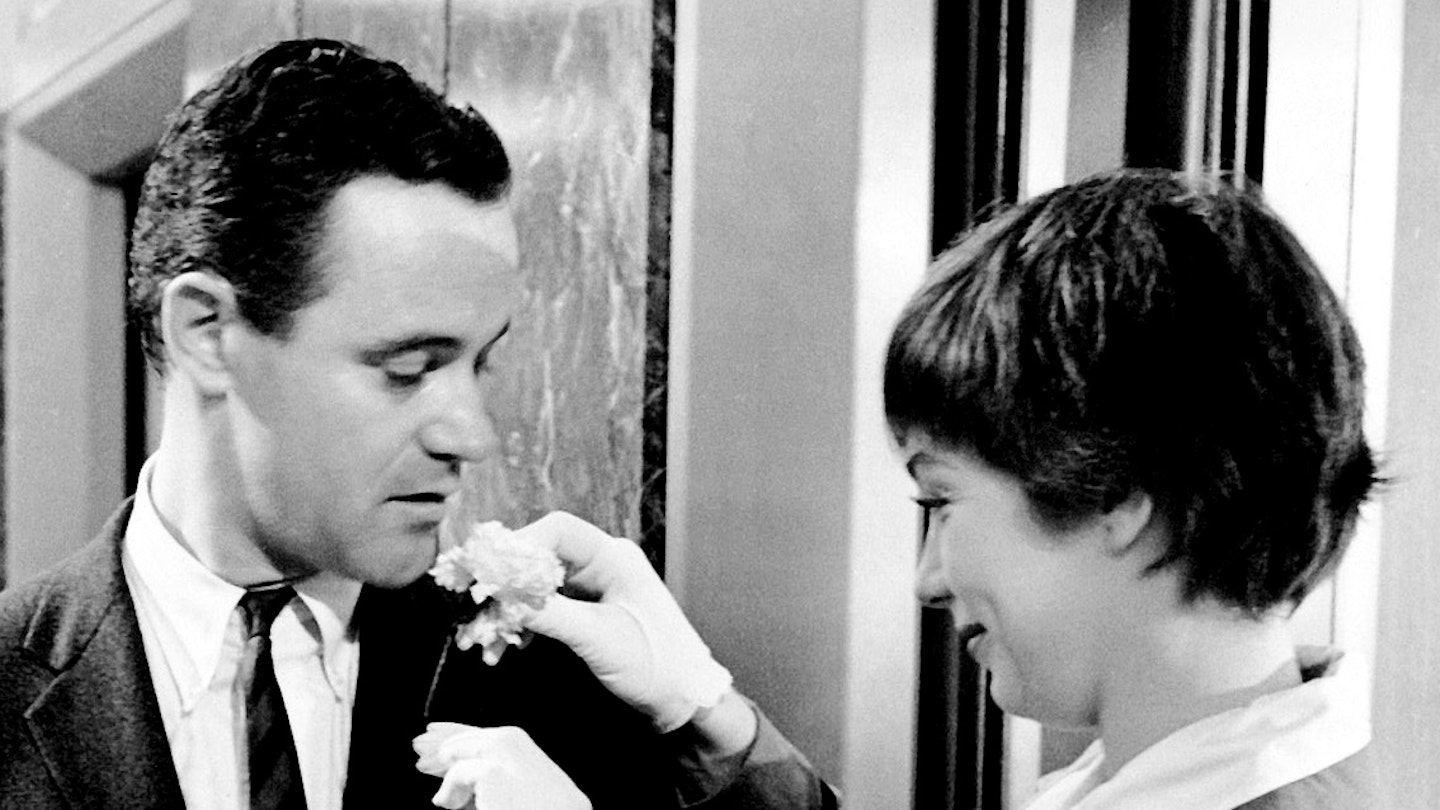 Billy Wilder at the height of his powers. He crams real heart and heavyweight topics into what could otherwise have been a fluffy, flirty, sometimes farcical comedy. Jack Lemmon and Shirley MacLaine spar and yearn, and it boasts one of the best scripts of any on this list thanks to Wilder and regular collaborator I.A.L. Diamond, who between them rarely found a genre they couldn't crack.
3. Annie Hall (1977)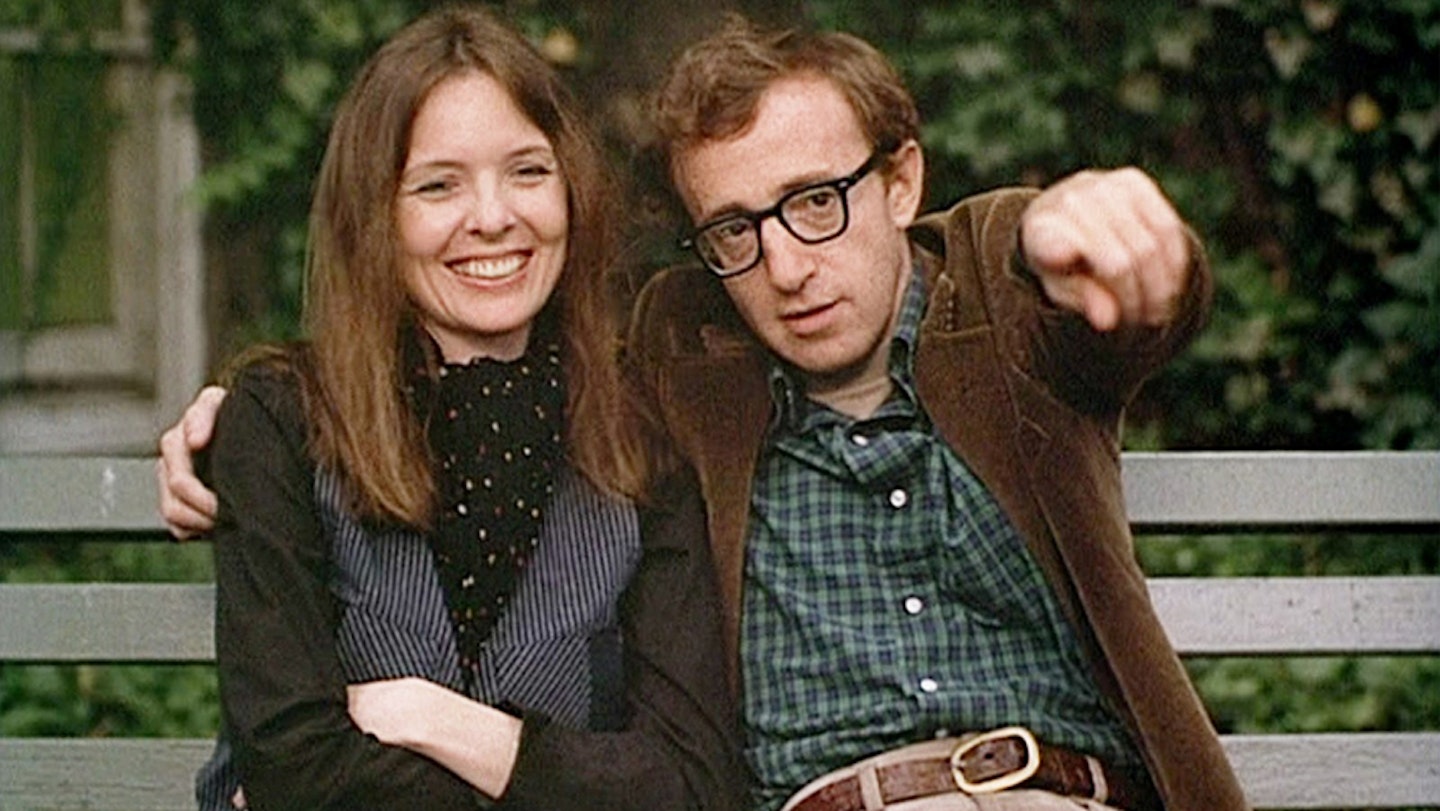 Unless you're going out with a lobster, your significant other will thank you for suggesting this Woody Allen gem on Valentine's Day. All the old Allen neuroses are on display in his lovestruck comedian Alvy Singer, but they meet their match in Diane Keaton's Annie. The two brainy ditzes circle each other like slightly hapless lovebirds, playing tennis, cooking shellfish and watching Marcel Ophüls documentaries about the Nazi occupation of France. It is, to start with at least, a model courtship, even if he gets to pick the movies.
2. Some Like It Hot (1959)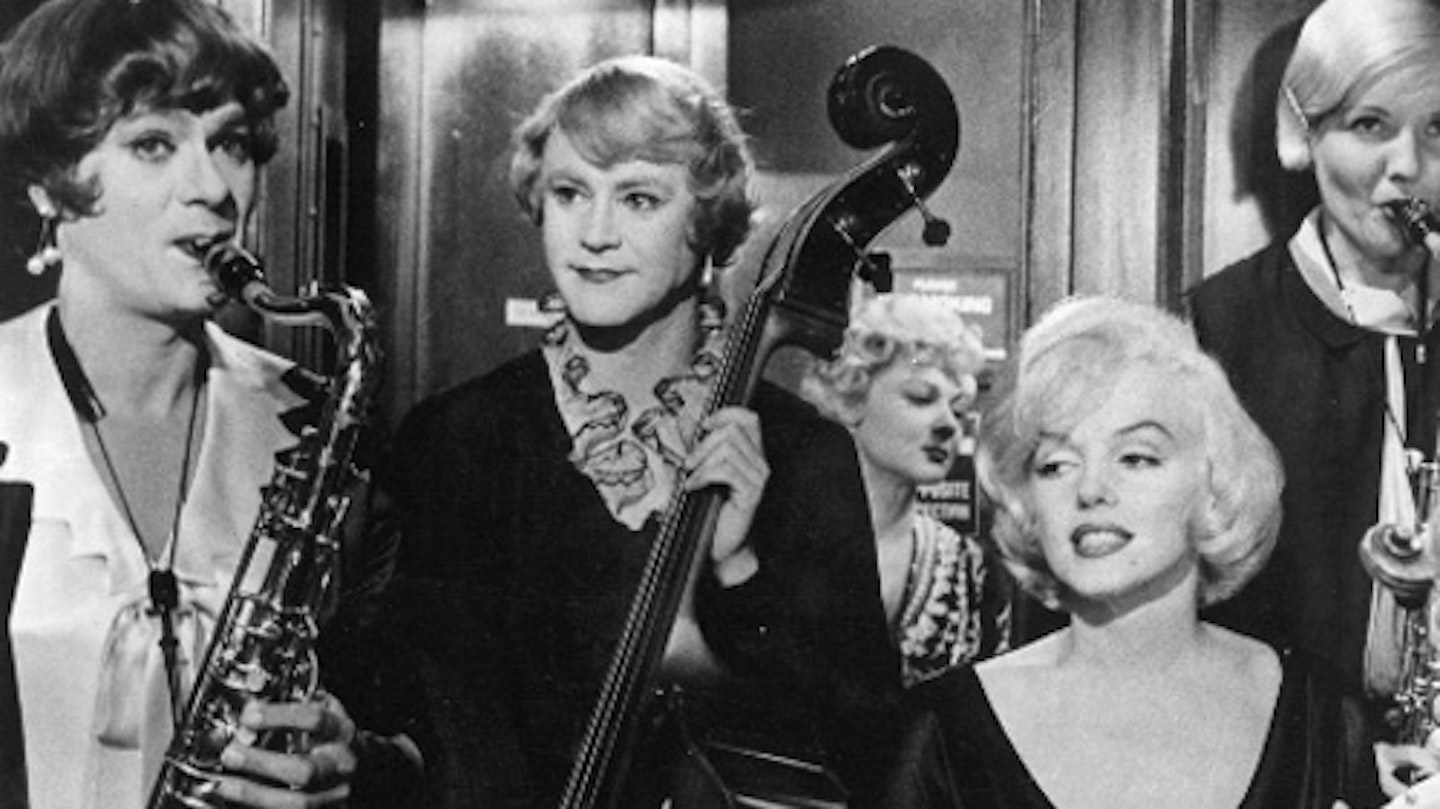 Considering Billy Wilder made a handful of genuine masterpieces, it's high praise to call this his best. But for chuckles, belly laughs and sheer heart, this romantic crime caper is just timeless. Wilder gets the very best out of his game cast, with Marilyn Monroe showcasing her comic skills and Jack Lemmon and Tony Curtis making surprisingly fetching ladies, and the script, score and locations harmonise like instruments in one big comic symphony. Nobody's perfect? We'd beg to differ.
1. When Harry Met Sally… (1989)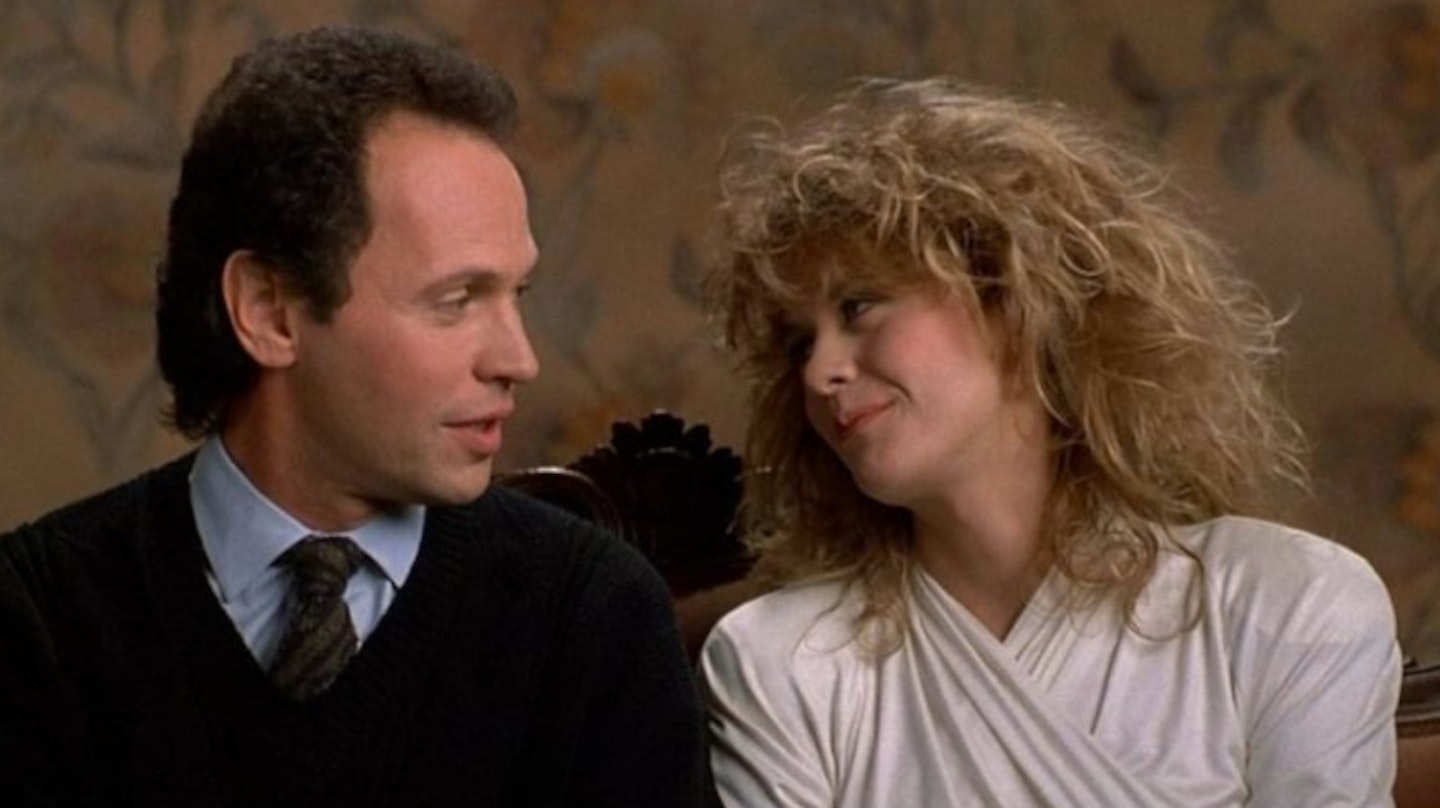 There's a reason this one usually ends up topping a list of best rom-coms: because it's bloody brilliant. Nora Ephron derives real emotions, Rob Reiner makes it work perfectly on screen and that cast! Crystal. Ryan. Fisher. Kirby. Not a moment is wasted, and even as you dive down the supporting actor list, there are fantastic turns. Few films earn a schmaltzy ending quite as well as this one, and you know you're on to a winner when so many lines and scenes become part of the romantic lexicon.