This in depth, inside look at the "lost" films of Spider-Man — all in development prior to the 2002 production directed by Sam Raimi — concludes with an exploration of the version that James Cameron had been involved with.
Cannon Films' co-founder Menahem Golan's next step was to try and raise the money to finally shoot the film, which he accomplished by selling the worldwide television rights to the proposed project to Viacom, with Columbia Tri-Star stepping in to handle the home video release. Then there was yet another independent studio, Carolco, the company behind such hits as Basic Instinct, Rambo: First Blood Part II and Total Recall. Meeting with Golan at the 1990 Cannes Film Festival, Carolco's Mario Kassar and Peter Hoffman, convinced him that they would be able to finance a fifty million dollar version of Spidey, for which 21st Century Films would receive five million dollars while Golan himself would receive one million. He signed a deal with Carolco, adding that his years of pushing the project would require that he be listed as the film's producer in the credits. While this didn't seem like a sticking point at the time — despite the baggage that Golan's name inevitably brings with it — it was a contractual decision that would end up biting everyone in the ass. That became apparent with Carolco's choice of writer/director in late 1991.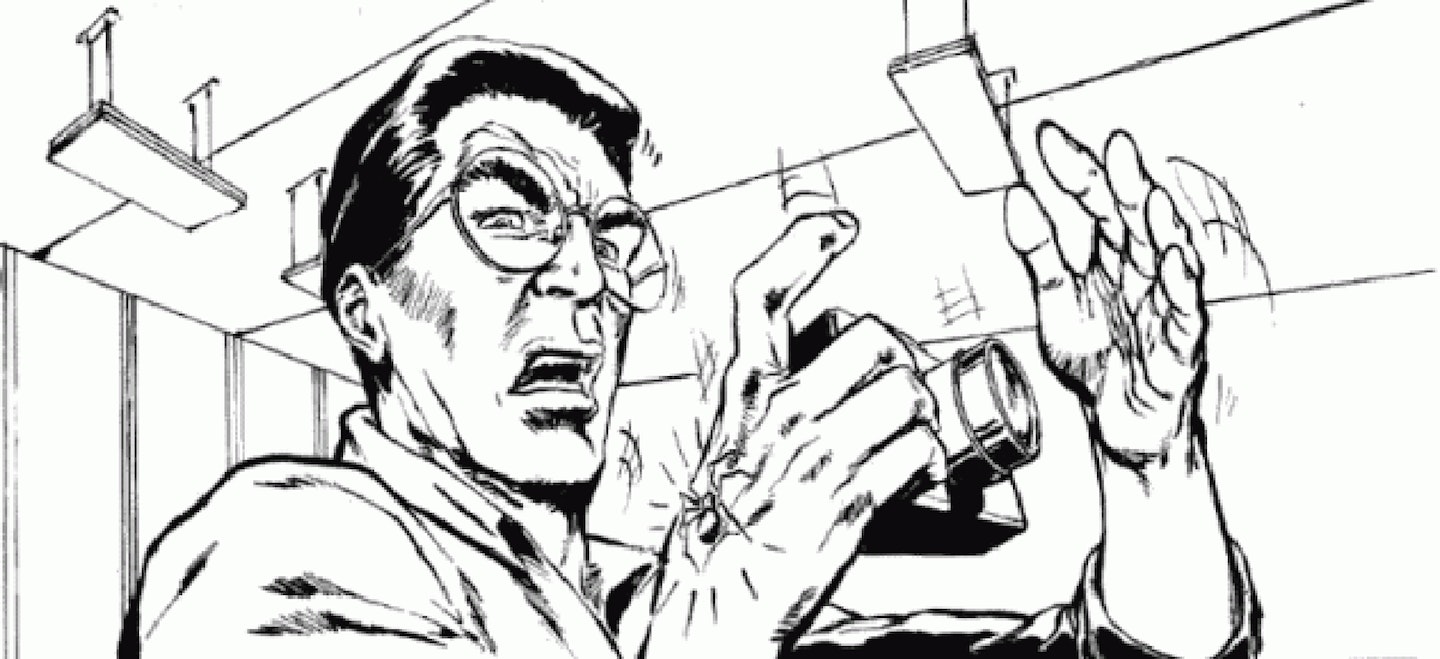 Storyboard from James Cameron's Spider-Man
By that point, Cameron had become one of Hollywood's most powerful filmmakers — years before Titanic and Avatar became the highest grossing motion pictures of all time. Cameron's credits up until then included Piranha II: The Spawning, The Terminator, Aliens, The Abyss, True Lies and Terminator 2: Judgment Day, and Carolco, for whom he had made T2, felt that he was the right man for the job of bringing Spidey to life. Cameron was paid three million dollars for coming on board, which was bad news for Golan — it seems that Cameron's standard contract gives him approval of every credit and he was adamant that Golan's name not appear on the film. Believing that this was his last shot at legitimacy, by April of 1993 Golan had filed suit against Carolco, which, heading towards its own bankruptcy, sold its rights to Spider-Man to MGM.
At that moment, the legal floodgates opened, with anyone who had ever signed a contract pertaining to the Spider-Man movie hitting the courtroom. In early 1994, Carolco sued Viacom and Tri-Star in an effort to do away with the Cannon-agreed-upon deals pertaining to television and home video rights. Tri-Star and Viacom, naturally, launched a countersuit against not only Carolco, but 21st Century Films and Marvel as well. Due to the fact that MGM was owned by the Pathe Group, it was their corporate belief that the rights to Spider-Man, especially since they had begun with Cannon (plus the deal with Carolco), sued Menahem Golan, Yoram Globus, 21st Century Films, Paretti, Tri-Star, Viacom and Marvel. Things almost got laughable when, within the next twelve months, 21st Century Films, Marvel and Carolco all filed for bankruptcy.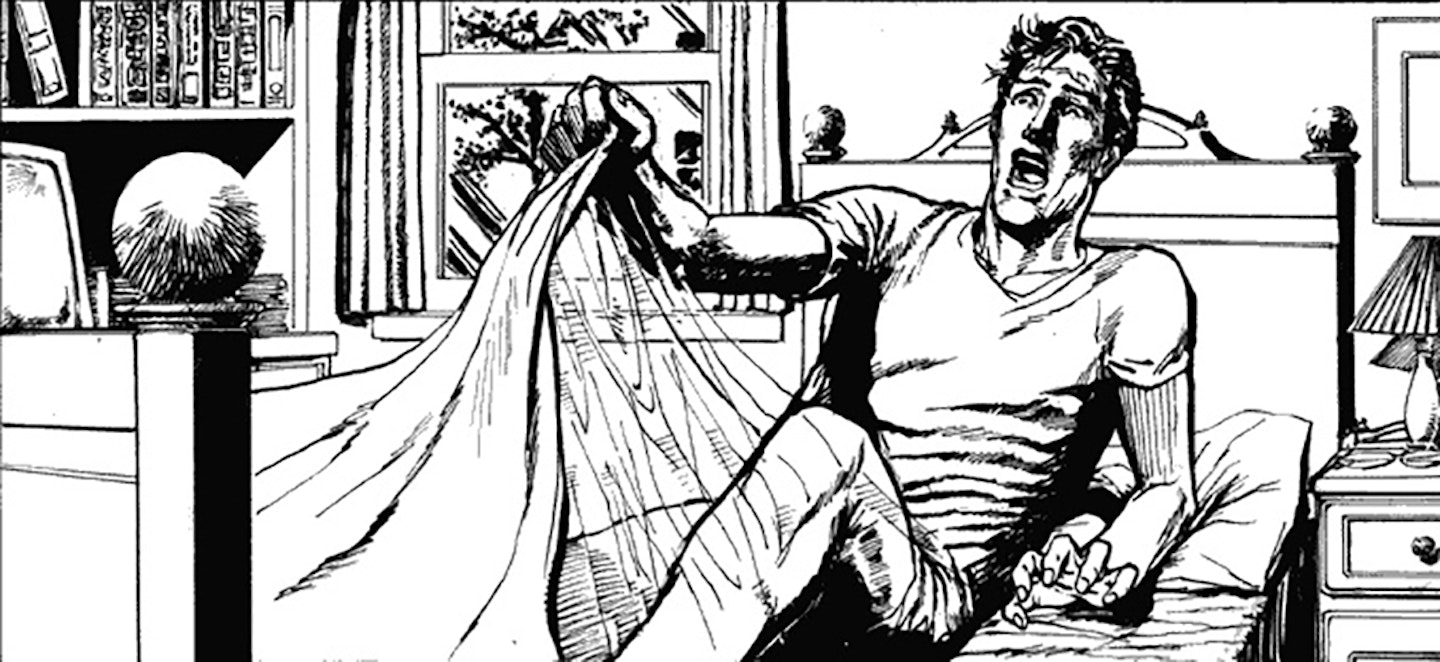 Between all of these lawsuits, Cameron, who at that point was still attached to the project, wrote a fifty-seven-page "scriptment," which was a combination script and story treatment that was designed to hit all of the high points of his proposed scenario. According to Cameron, Peter Parker's transformation into the webcrawler is fairly different from the comic. Peter and his classmates are on a field trip in order to study flies that have been genetically altered. One of them escapes from its container and finds itself trapped in a spider's web. The owner of that particular web chows down on the fly and then ends up biting and changing Peter — a fairly convoluted way to get to the same results. The villains this time out are Strand, who acquires the power of near invulnerability and electricity (ala Electro), and his henchman, the Sandman. Considering what Cameron was able to accomplish with the Terminator of T2, one can only imagine the cool factor involved with this version of the Sandman character.
A primary difference between this Spider-Man and the one we're used to is that his webshooters are actually organic, being emitted from his wrists instead of being a device created by Peter Parker (a notion eventually picked up by Raimi). Additionally, there's a darker thread running through this scenario than in most of the other scripts, and Peter has a tendency to break into serious profanity when he's pissed off.
None of this really mattered, of course, What Cameron had written was not perceived to be nearly as important as the fact that he had written anything at all, and that the plan called for him to direct — if the project's legal headaches could be dealt with.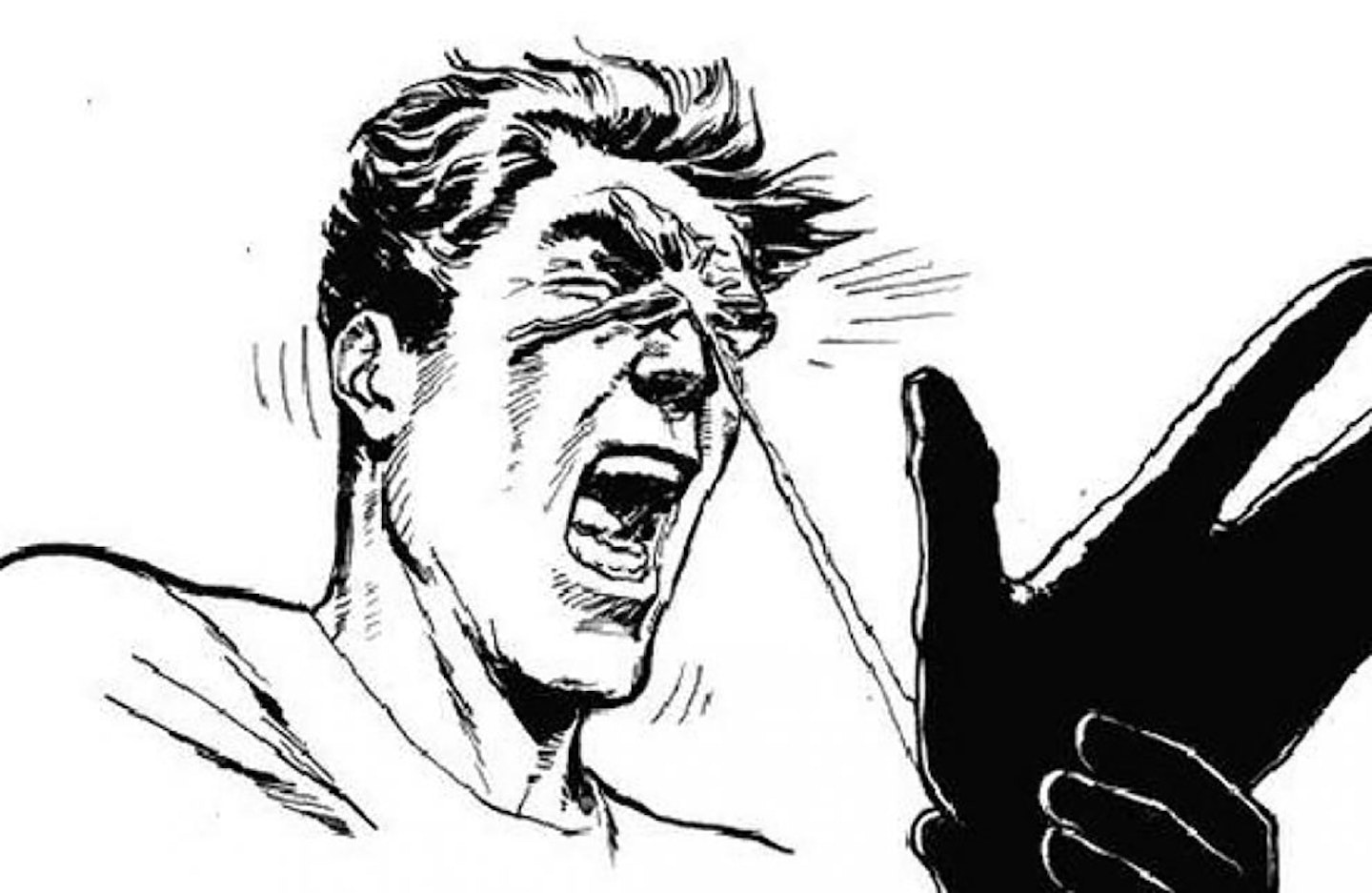 But it all came to an end on 1 March, 1999. On that day, Sony issued the following press release: "Sony Pictures Entertainment (SPE) and Marvel Enterprises have signed an agreement that sets the stage for launching the long anticipated Spider-Man filmed entertainment franchise. The agreement will enable SPE and Marvel to produce motion pictures and television series based on the Spider-Man character. Additionally, Marvel and SPE have established a joint venture to exploit picture-related and series-related merchandise. The announcement of the agreement was made by SPE Chairman and CEO John Calley and Marvel Enterprises President and CEO Eric Ellenbogen and Chief Creative Officer, Avi Arad.
"'This is a great day for the studio,' said Mr. Calley. 'I am delighted that we will be able to bring this long sought after comic book hero to the world of Sony film and television entertainment.' 'Spider-Man is the crown jewel of Marvel's vast character library,' noted Mr. Eric Ellenbogen. 'Our pact with Sony is a giant step forward in leveraging Marvel content to the fullest across all media. I can't imagine a more momentous new beginning for our company.'
"Marvel's Arad added, 'In Sony we have a partner who completely understands the unlimited potential of Spider-Man. I couldn't be more pleased with the enthusiasm and direction of Sony's creative team.'
"In making the announcement, Mssers. Calley and Ellenbogen also noted that the pending lawsuits between the two companies over Spider-Man have ended and all claims have been settled between both parties. In addition, the disputes between Marvel, SPE and MGM on this matter have been resolved."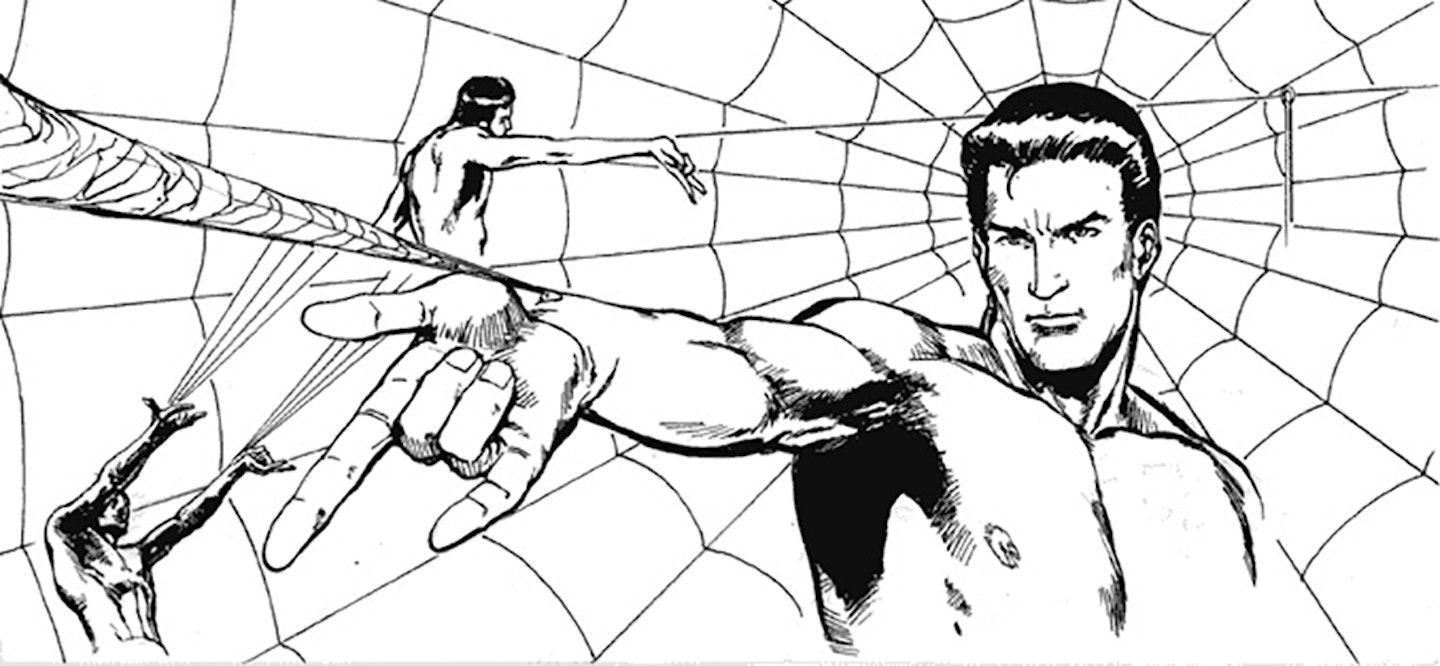 How was it resolved? Variety summed up the situation as follows: "Litigation began in 1993 between 21st Century, Carolco, Sony and Viacom. MGM entered the fray in 1994, having purchased the rights from 21st Century and Carolco, both now bankrupt. Last year, Marvel, emerging from its own bankruptcy, came roaring back into the rights dispute, claiming that it had the exclusive right to make a Spider-Man film and that all the rights that had been granted had long since expired. With the case headed for a trial set to start Tuesday in LA Superior Court, a round of frenzied activity began. Last month, Judge Aurelio Munoz granted Marvel's motions for summary judgment against MGM," noting that MGM's rights had expired in 1996. All rights, ruled the court (including the Cameron scriptment), were back in Marvel's hands. Immediately thereafter, the deal with Sony was struck.
The only downside to all of this was the fact that during the litigation James Cameron had filmed, released and been crowned king of the world for Titanic, and he had gone a long way in making it clear that he was no longer interested in working on any project that he did not originate. As Lightstorm Entertainment president Rae Sanchini noted, "We have not been involved in the Sony-Marvel negotiations and are not currently attached to the project."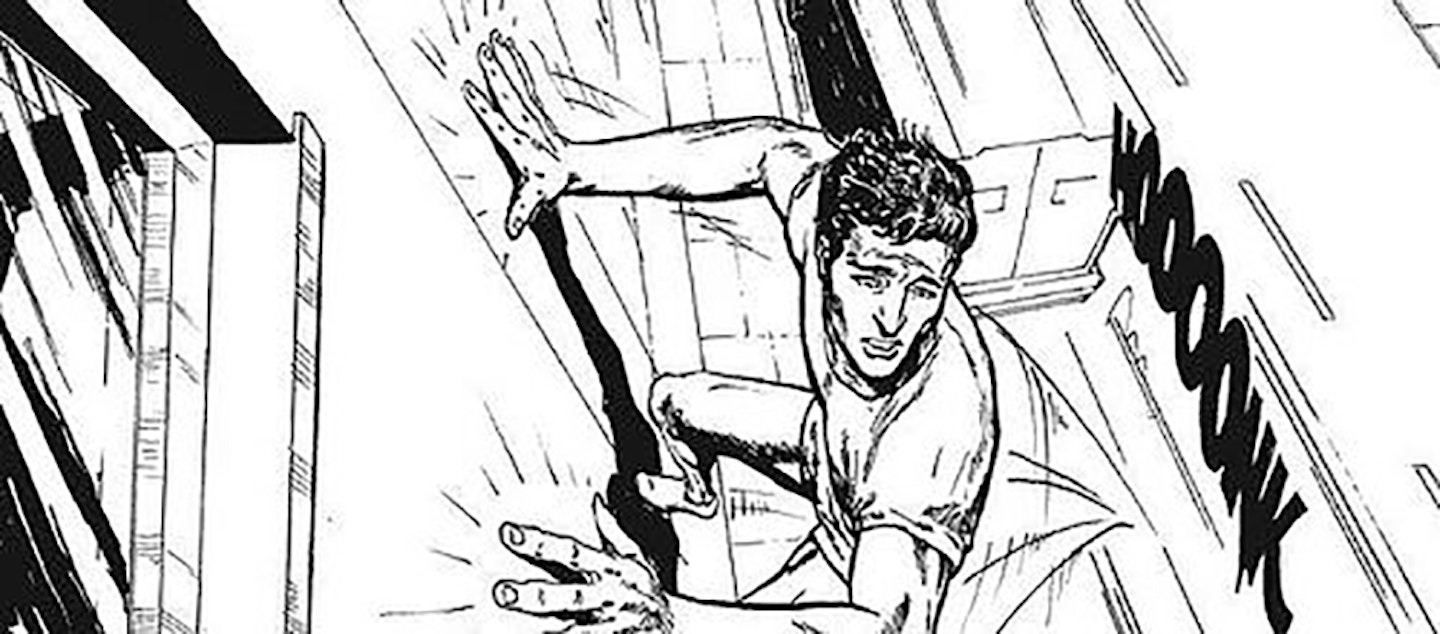 On 5 April, 1999, Sony announced that David Koepp would be adapting Cameron's scriptment into a full screenplay. His first draft, dated 5 November, 1999, followed Cameron's scriptment extremely closely, with Electro (given that name by J. Jonah Jameson) unleashing a plan to disrupt the New York Stock Exchange. Things would go through more radical shifts beginning with Koepp's second script, dated 14 April, 2000. The Spider-Man origin went back to tradition, avoiding the whole genetic fly being eaten by a spider which then bites Peter Parker scenario. Also lost was Electro and the Sandman, who were replaced by the Green Goblin (a.k.a. Norman Osborn) and the film project's perennial standby, Doc Ock.
The combination of the Goblin and Doc Ock was not greeted with a great deal of enthusiasm by most fans. To some, this felt a little too close for comfort to what Warner Brothers had done with the Batman film franchise at the time.
When Ted Newsom and John Brancato had written the first draft of Spider-Man in 1985, their intention was to have Spider-Man battle Doctor Octopus, while tying their origins together. That was a dramatically sound idea, even if it didn't mirror comic book continuity. But to shoehorn the good Doctor and the Goblin together, it felt like a major misstep. Much of the rest of Koepp's second draft followed the first, right down to the adventure at the stock exchange.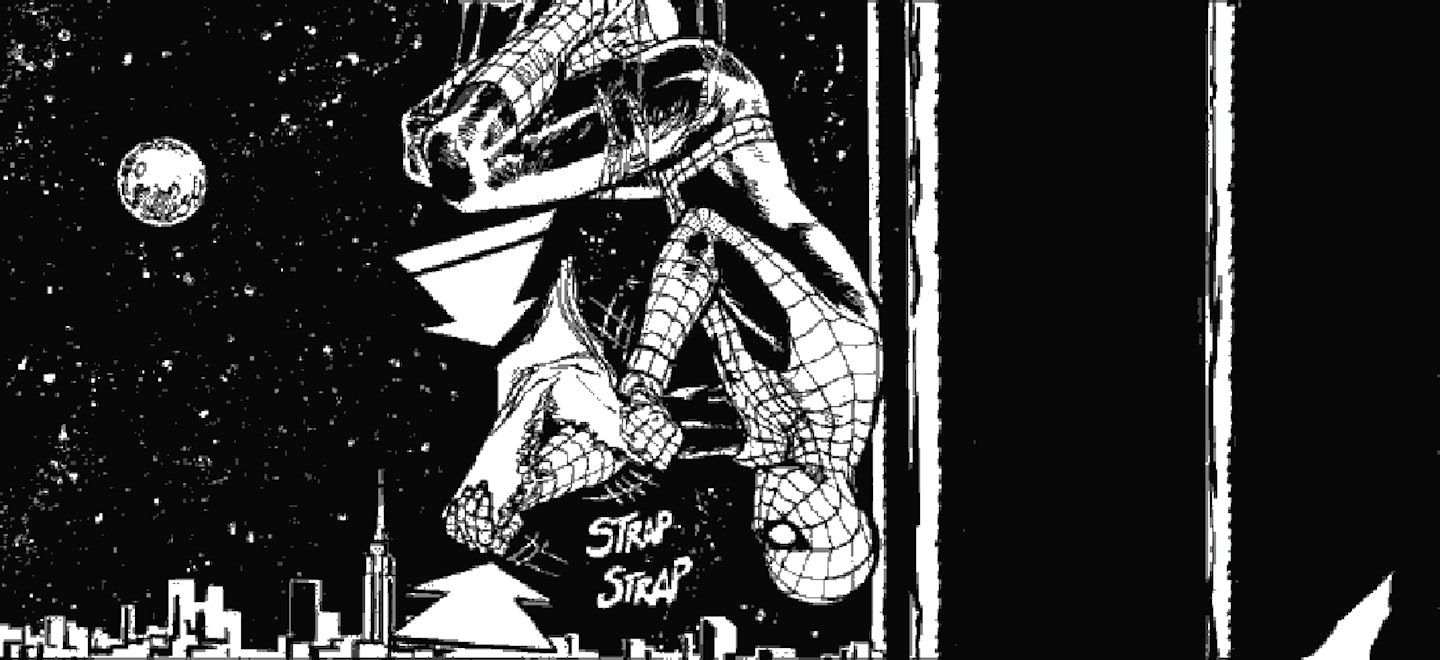 As the film moved into production, rewrites were continuously being done, some by Koepp, others by Alvin Sargent and Scott Rosenberg. Throughout this development, the decision was made that Spidey should take on only one baddie for his first adventure. Despite the fact that Doc Ock had been waiting in the wings for some fifteen years, he was dumped in favor of the Green Goblin.
In all, and despite all the fits and starts the project had been through over the course of a decade and a half, the final shooting script held the promise of an epic Spider-Man adventure; an adventure that would prove faithful to the comics without being a slave to them. It may have taken 40 years, but Spider-Man was finally ready for his close-up.