WARNING: Contains major spoilers for Once Upon A Time… In Hollywood
A Quentin Tarantino movie is an event – and his ninth film, Once Upon A Time… In Hollywood, is no exception. Part meditation on the last gasp of Golden Age Hollywood, part shaggy dog story about an ageing actor, Leonardo DiCaprio's Rick Dalton, and his long-suffering stunt double, Brad Pitt's Cliff Booth, part revisiting of the Manson Family murders, QT's 1969-set opus finds the director at his warmest, his most reflective, and as playful as ever.
When the man himself came to town for the film's UK premiere, Empire sat down with him for an epic spoiler special interview – his first ever appearance on the Empire Podcast – to talk through Once Upon A Time… In Hollywood's most surprising moments, its astonishing final act, its recreation of 1969 L.A., and the legacy of its movie-star characters. It was a fascinating and far-ranging conversation that saw Tarantino on typically loquacious form, talking through his decisions in the scripting stage, the changes he made along the way, his feelings on engaging with the horror of the Manson Family, and bringing that final shot to the screen.
Read through the gallery below for 10 interesting insights from one of Hollywood's most unique filmmakers – and be wary that it, of course, features major spoilers for an endlessly surprising movie from the off.
Once Upon A Time In Hollywood: 10 Things Tarantino Told Us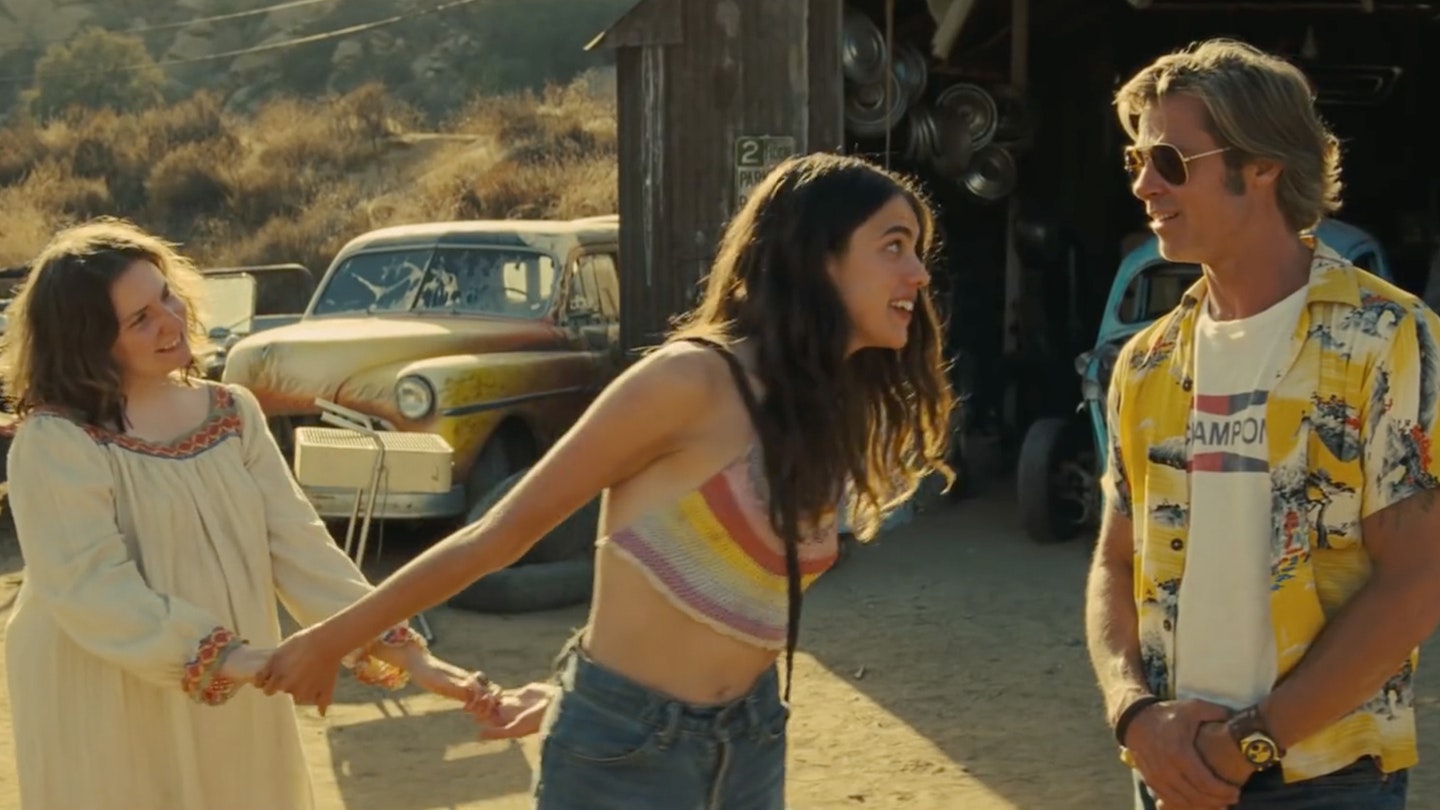 1 of 10
1) Tarantino didn't want to let the Manson Family into his head
When early reports broke that Quentin Tarantino was considering a project featuring the Manson Family, there were concerns over whether such a bleak and often exploitatively-handled piece of Hollywood history really needed revisiting. As it turns out, the filmmaker had his own qualms about heading into that territory. "I was just getting ready to do a deep dive, and all of a sudden I was just like, 'Let me stop before I get started on this – do I really want to let the Manson family into my head, into my psyche? Do I really want to think about where they were all coming from?'," he recalls. "And the answer was no I don't, and so I put it away. But then the material I wrote was good enough that I kept going back to it in between each thing. The thing that really led me along the way was that ending shot."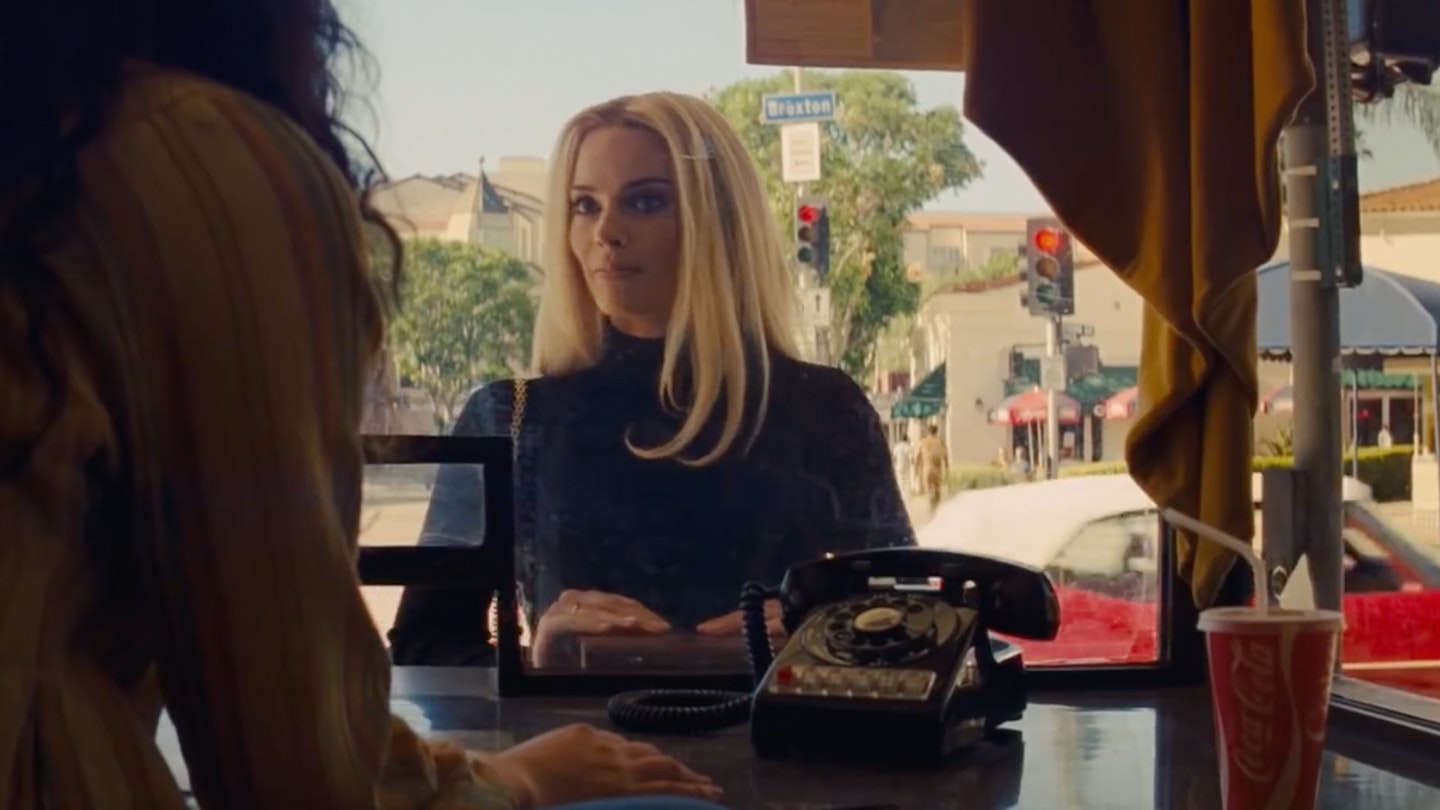 2 of 10
2) The Sharon Tate scenes revel in her day-to-day life
While Sharon Tate's story intersects with that of Rick Dalton and Cliff Booth in the final act, for most of the film she's floating around Tinseltown, going to the movies, buying books, and heading to parties. The lack of major incident in these scenes was intentional on Tarantino's part. "That's her living life, which is what the Manson Family stole from her. It's what she was denied," he says. "Most people, when they think about Sharon they think about the tragedy of her ending. She has been defined by the tragedy of her ending. So I thought there was something special about just seeing her live life."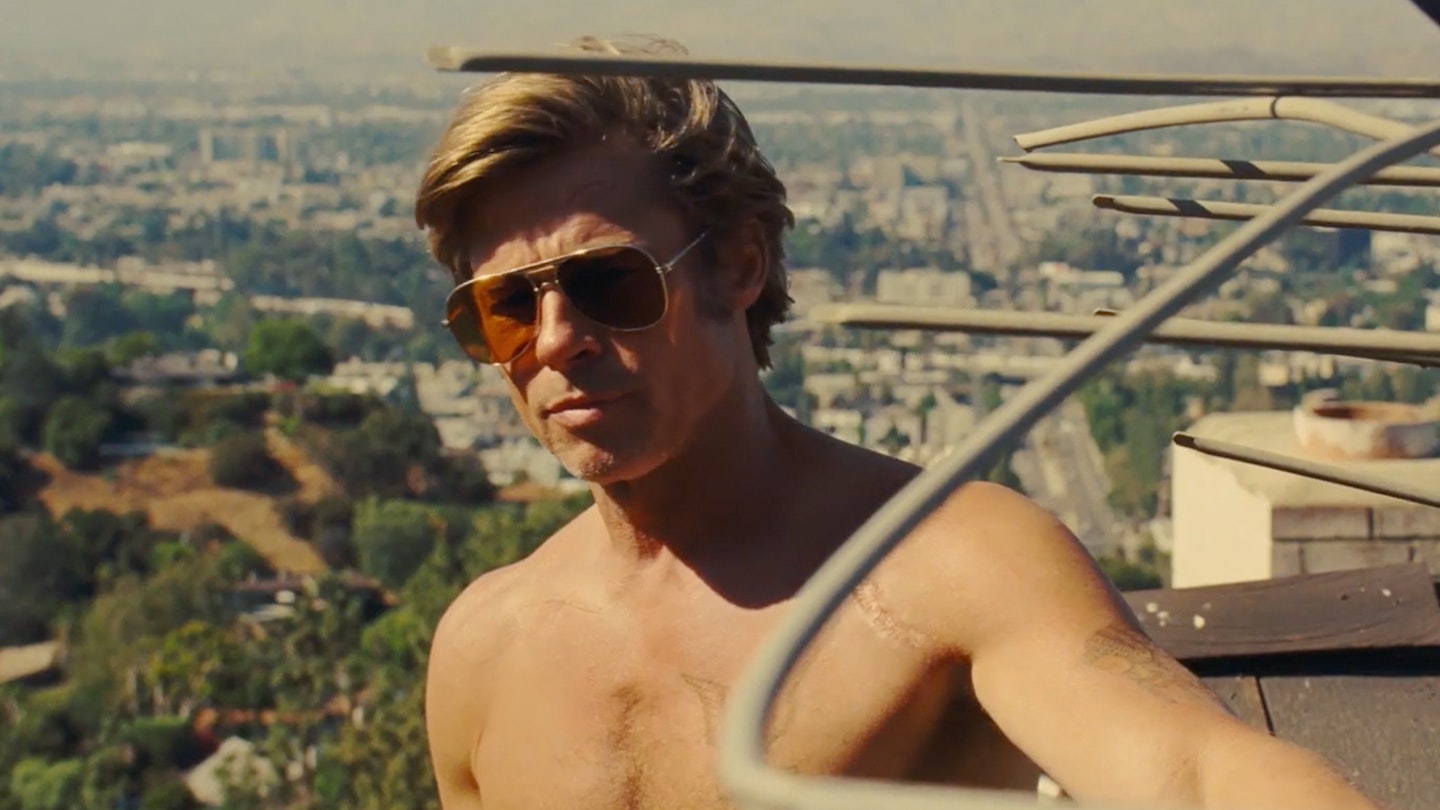 3 of 10
3) A moment where Cliff Booth comes face-to-face with Charles Manson was cut
Though the Manson Family murders factor into Once Upon A Time… in a major way, Charles Manson himself only appears once in the movie. When Empire saw some early footage in Tarantino's edit suite, the scene where Manson pitches up at Tate and Polanski's house included a moment where the cult leader locks eyes with Cliff Booth, who's stood on Rick's roof, yells 'Fuck you, Jack!' and does a few karate moves – which was excised from the final cut. "I dropped it out," the filmmaker confirms. "I wonder to this day if I did the right thing. Columbia really wanted me to keep it in. Part of the thing of guiding this movie was just knowing where the drama was, and keeping the currentness of the drama in line with the audience's reaction. It just seemed I should be going back to Rick for the scene with the little girl. When I stayed there just a little bit longer to have Cliff and Charlie share their moment, it just seemed like I was five minutes behind the drama from that point on. It didn't feel right."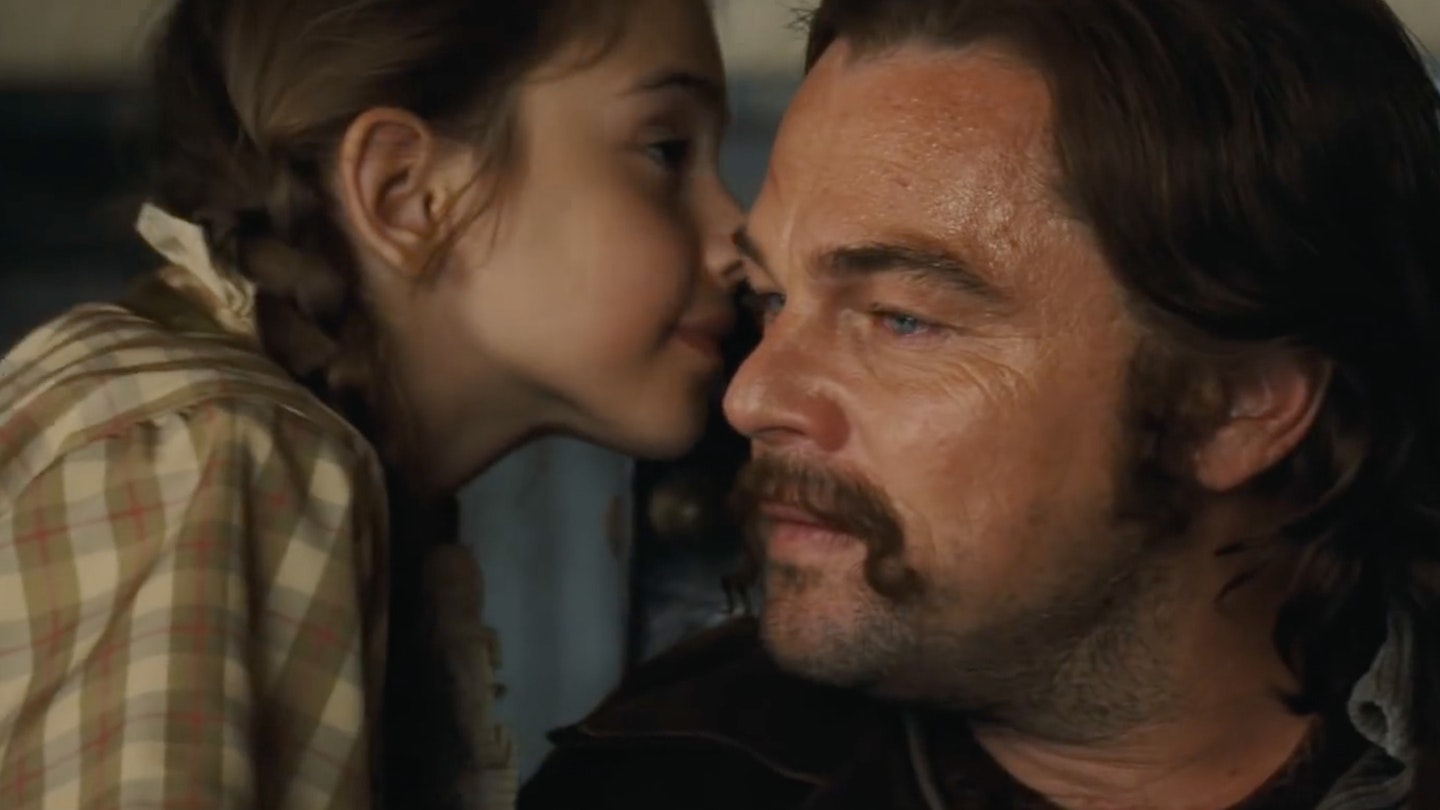 4 of 10
4) The scene with Trudi and the Easy Breezy story was the final piece to fall into place
Once Upon A Time…'s meditations on middle-age, obsolescence and the end of an era are perhaps most keenly felt in the scene where Rick Dalton has a minor meltdown on the set of TV show Lancer as he reads the story of over-the-hill cowboy Easy Breezy. His crisis is exacerbated by prodigious child method actor Trudi, who gives him a much-needed pep talk. "Trudi was the last character I came up with," Tarantino reveals. "I came up with that scene and I was like, 'Wow, that's terrific – I really like that.' Then I had to almost re-engineer the rest of the drama so that that could fall in right in the middle and she could have her right spot."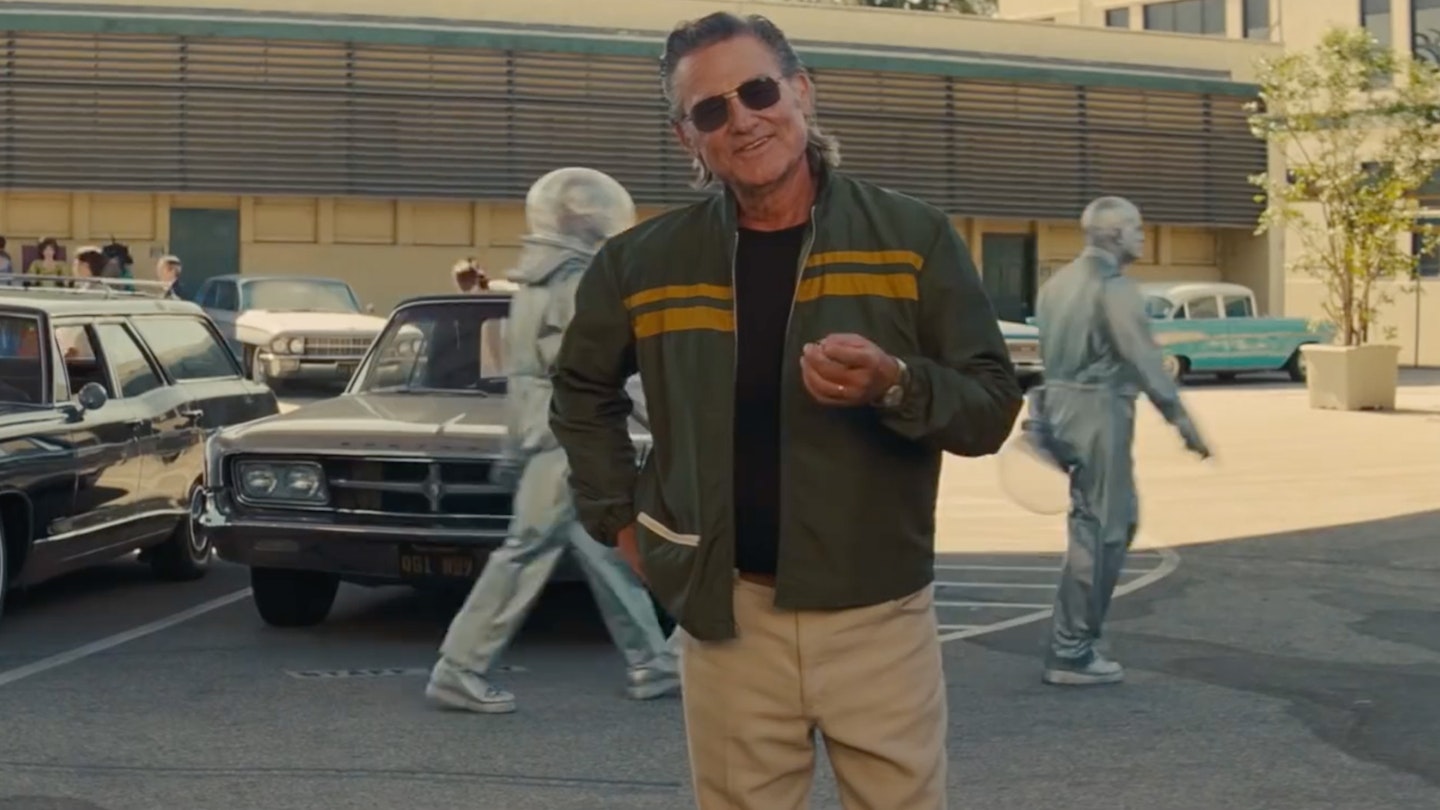 5 of 10
5) That's Kurt Russell doing the narration
QT regular Kurt Russell plays a stuntman in Once Upon A Time…, and also narrates – a move inspired by Paul Thomas Anderson. "He used Ricky Jay as both his narrator and a character in Magnolia, and I thought that worked out pretty good," says Tarantino. The actor was one of four people who laid down the narration. "Kurt kind of won it hands down," he reveals. "Kurt is almost like a narrator from the time period – he was there. A lot of these shows that are mentioned, Kurt did those shows. Kurt was on The Virginian, he was on The High Chaparral. Now, he was like 12 or 13 or 15 when did them, but he still did them. He is of this era. He knows exactly what I'm talking about." In early cuts, the narration was featured more prominently in the movie. "When [Sharon] bought the Tess Of The D'Urbervilles book, I could have stopped and had a little narration that explained how he made the movie (1979's Tess) because she bought him the book. Ultimately I didn't think I needed any of that."
6 of 10
6) Tarantino knows who Rick Dalton would play in Reservoir Dogs
Thinking about where Rick Dalton's career would have continued after Once Upon A Time...'s credits roll, Tarantino "absolutely" knows who the fictional actor would have gone on to play had he been cast in Reservoir Dogs. "Rick is in his forties in '69, so the part he would be right for would be Joe [Cabot]," he says, referring to the mobster behind that film's diamond heist.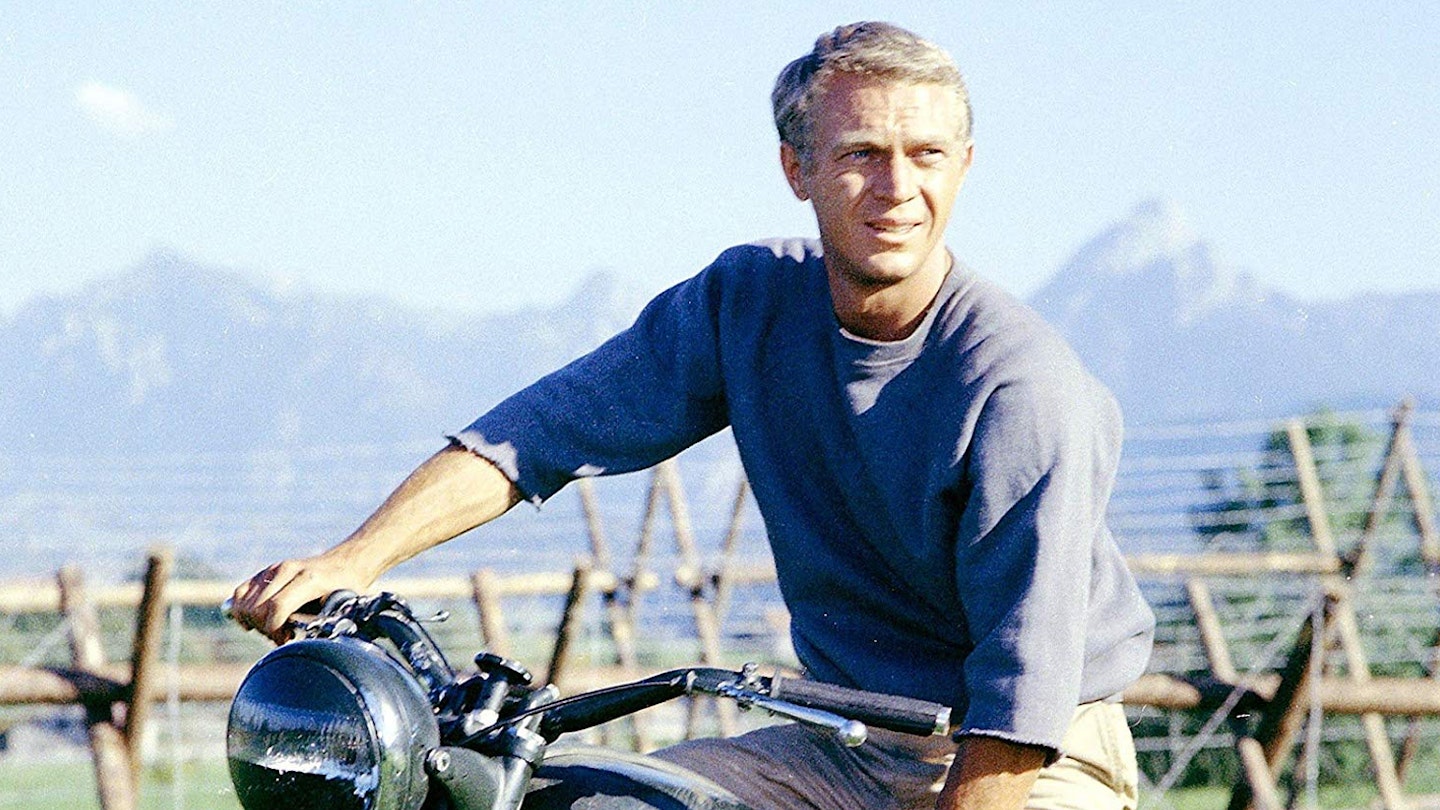 7 of 10
CREDIT: MGM
7) Steve McQueen makes a better 'Cooler King' than Rick Dalton
One of Once Upon A Time…'s biggest flights of fancy sees Dalton imagining himself as Steve McQueen's Captain Virgil 'Cooler King' Hilts in The Great Escape, saying he was among the final five actors considered for the role. But even in the Tarantino-verse, he would have been no match for McQueen's iconic performance. "McQueen is ultimately better for the role," QT laughs. "Rick does a good job, but I would cast McQueen! We're not talking about Leo, we're talking about Rick – I might cast Leo in The Great Escape."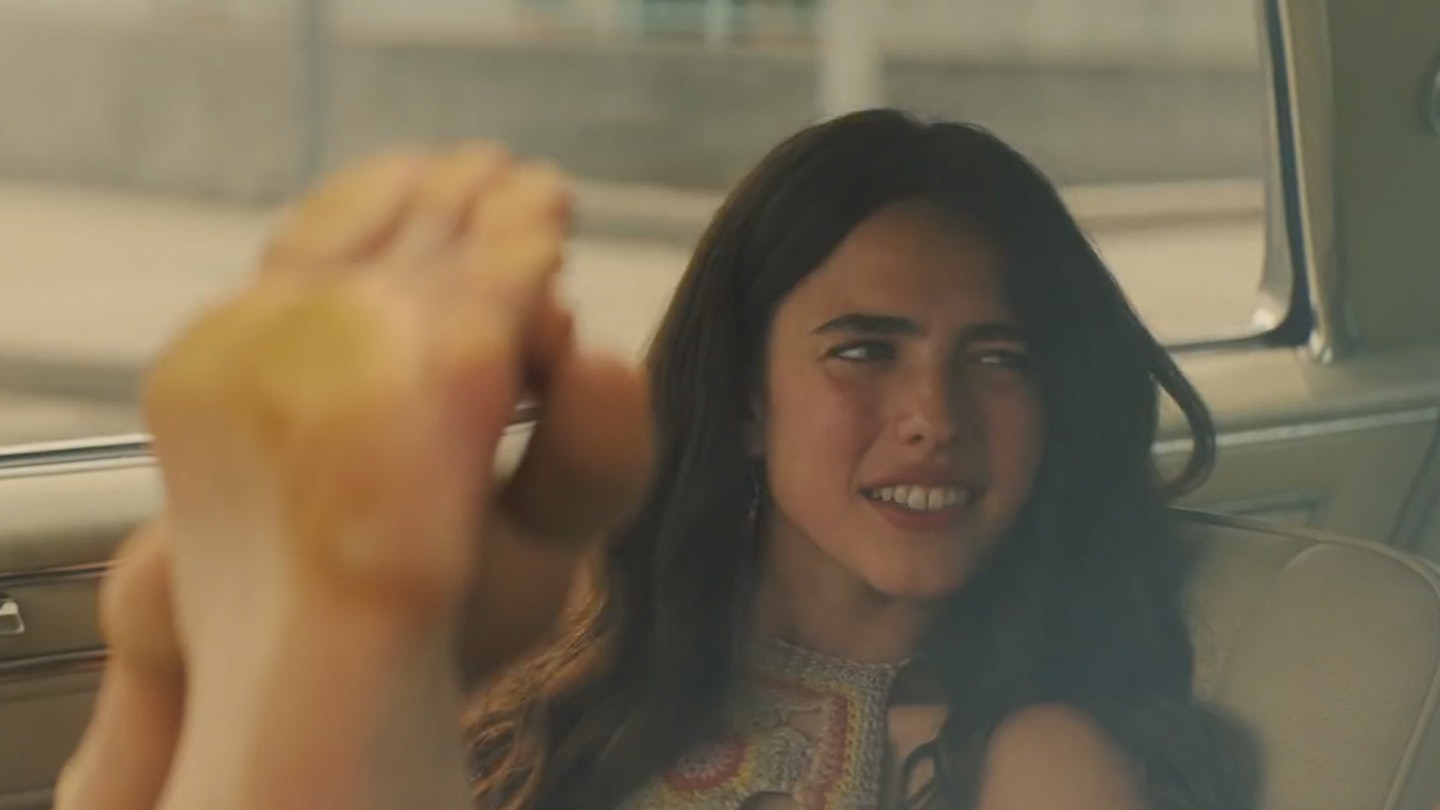 8 of 10
8) The acid-dipped cigarette was a late addition
Once Upon A Time…'s final act kicks into a higher gear when Brad Pitt's Rick Dalton smokes an LSD-infused cigarette moments prior to the Manson Family attack. It was a late addition to Tarantino's plot. "Cliff smoking the acid cigarette actually is not in the script," he confirms. "I came up with that way, way after the fact." Its inclusion was inspired by Jack O'Connell's 1968 hippie documentary Revolution – and Tarantino sees it as an extra turning point as his film heads further into its alt-history timeline. "There was literally a scene of a flower girl selling acid-dipped cigarettes," he recalls. "I wrote that down as a possible thing to put in the movie. And then I thought, 'Well hell – why don't we just have him smoke the cigarette that night?' It's one of the better ideas I've ever had, I've got to say. It's almost like the entire end almost turns on it, in a way that I wasn't quite prepared for. I get the audience in the right frame of mind for what's going to happen because of the acid-dipped cigarette."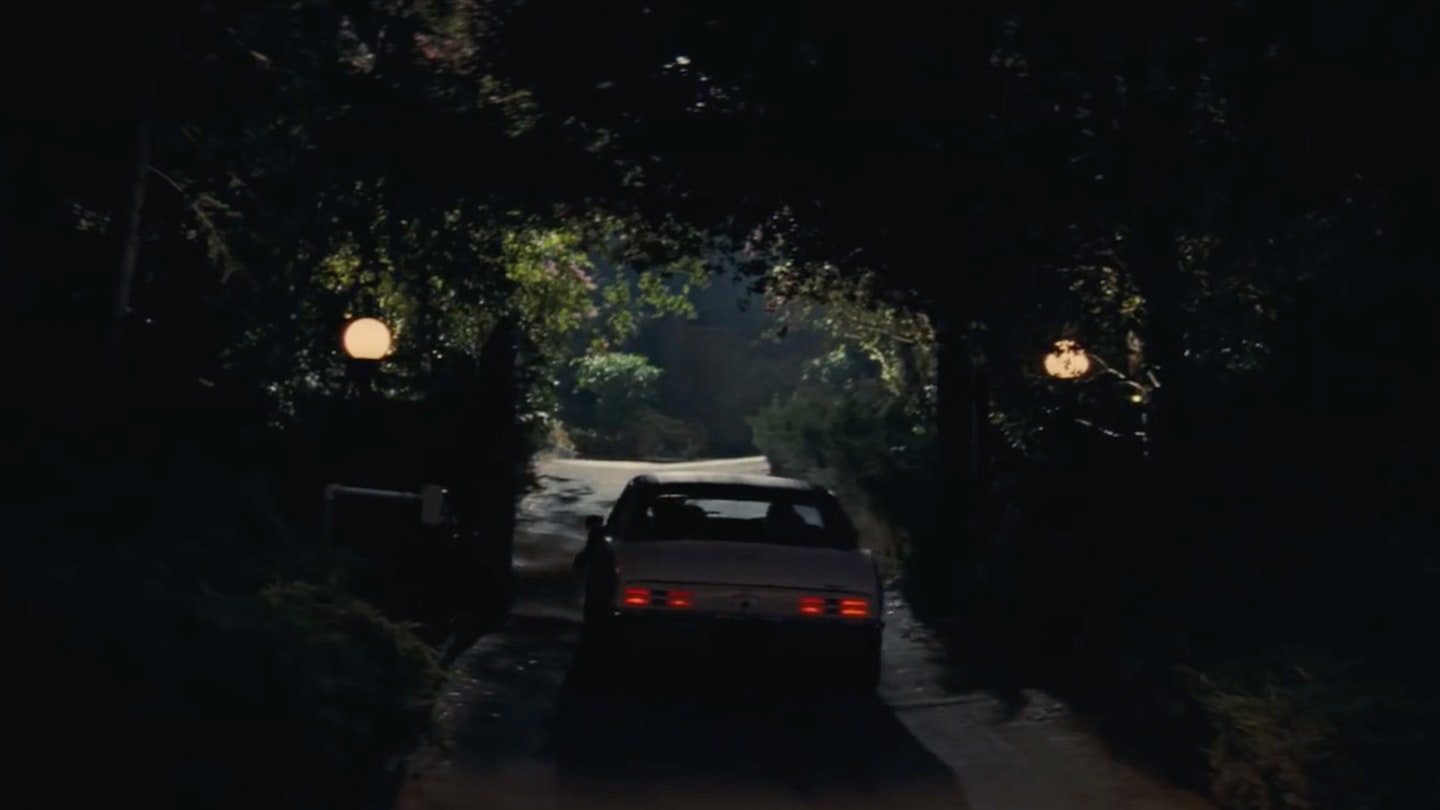 9 of 10
9) Tarantino had the final shot in mind for years
The final shot of Once Upon A Time… lingers long in the memory – a historic traversy averted, Rick Dalton invited in by Sharon Tate, the camera swooping back and up into the air, a true fairytale finale. The image long gestated in Tarantino's head. "I came up with that final image five or four years ago," he says. "It was very cathartic to have that in my head for so long and to work it out and do it, and have it be exactly the way it was in my head, and to capture it on celluloid." Otherwise, he's cautious about elaborating too much on the finale. "I want you to come up with it yourself," he argues.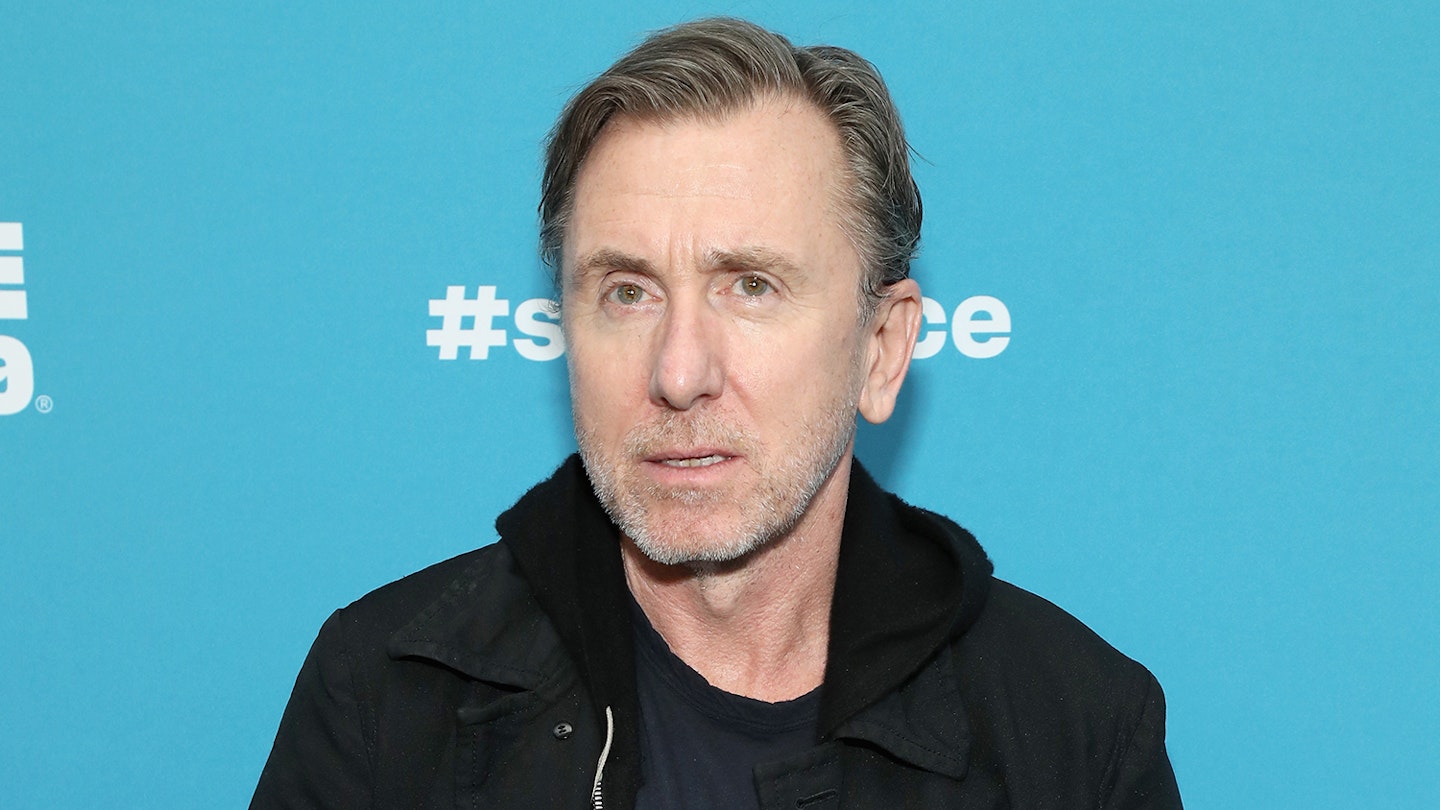 10 of 10
CREDIT: Rich Fury/Getty
10) Tim Roth would have played a British butler
QT regular Tim Roth was due to pop up in Once Upon A Time…, filming a role and even getting a shout-out in the credits referencing the fact that his character didn't make final cut. "He's part of the gang and I appreciate him showing up and giving his due diligent service," Tarantino says of his frequent collaborator. "He was Jay Sebring's British butler, his British gentleman's gentleman. It was a funny little sequence, but it got dropped."
Listen to the full Once Upon A Time… In Hollywood spoiler special episode of the Empire Podcast here, and read the Empire review of the film here.
Keep an eye out in the upcoming October issue of Empire for more exclusive Tarantino insights, talking Once Upon A Time's biggest moments – on sale soon.
Once Upon A Time… In Hollywood is out now in UK cinemas.