With decades and decades of comics to draw inspiration from, the Marvel Cinematic Universe has plenty of storylines to bring to the screen. But when Kevin Feige looks to classic comic runs for MCU stories, he – and his fellow creators – tend not to do literal adaptations. Take, for instance, Captain America: Civil War, which found a pretty different issue for Cap and Iron Man to clash over, or the Spider-Man trilogy which gave us a whole different look at Peter Parker's early years. Now, in bringing Kamala Khan to the screen in Disney+ series Ms. Marvel, played by Iman Vellani, it seems Feige and head writer Bisha K. Ali are taking a similarly fluid approach to adapting the 2014 comics by G. Willow Wilson and Adrian Alphona. Need to know more? Here's the full lowdown.
Who's In The Cast of Ms Marvel?
Front and centre is newcomer Iman Vellani as Kamala Khan / Ms. Marvel. This is her first screen role, which she landed by nailing a series of Zoom auditions (and impressing the producers and casting agents with her enthusiastic Marvel fandom). The rest of the cast as so-far announced is below, though we can probably expect some significant MCU cameos too...
Matt Lintz as Bruno Carrelli, Kamal's friend.
Yasmeen Fletcher as Nakia Bahadir, another friend.
Zenobia Shroff as Muneeba Khan, Kamala's mother.
Mohan Kapur as Yusuf Khan, Kamala's father.
Saagar Shaikh as Amir Khan, Kamala's older brother.
Rish Shah as Kamran, a boy Kamala likes.
Laurel Marsden as Zoe Zimmer.
Adaku Ononogbo as Fariha.
Laith Nakli as Sheikh Abdullah, a Jersey City imam.
Travina Springer as Tyesha Hillman, Kamala's sister-in-law.
Aramis Knight as Kareem / Red Dagger, a vigilante in a red bandana.
What Is Ms Marvel's Comic History?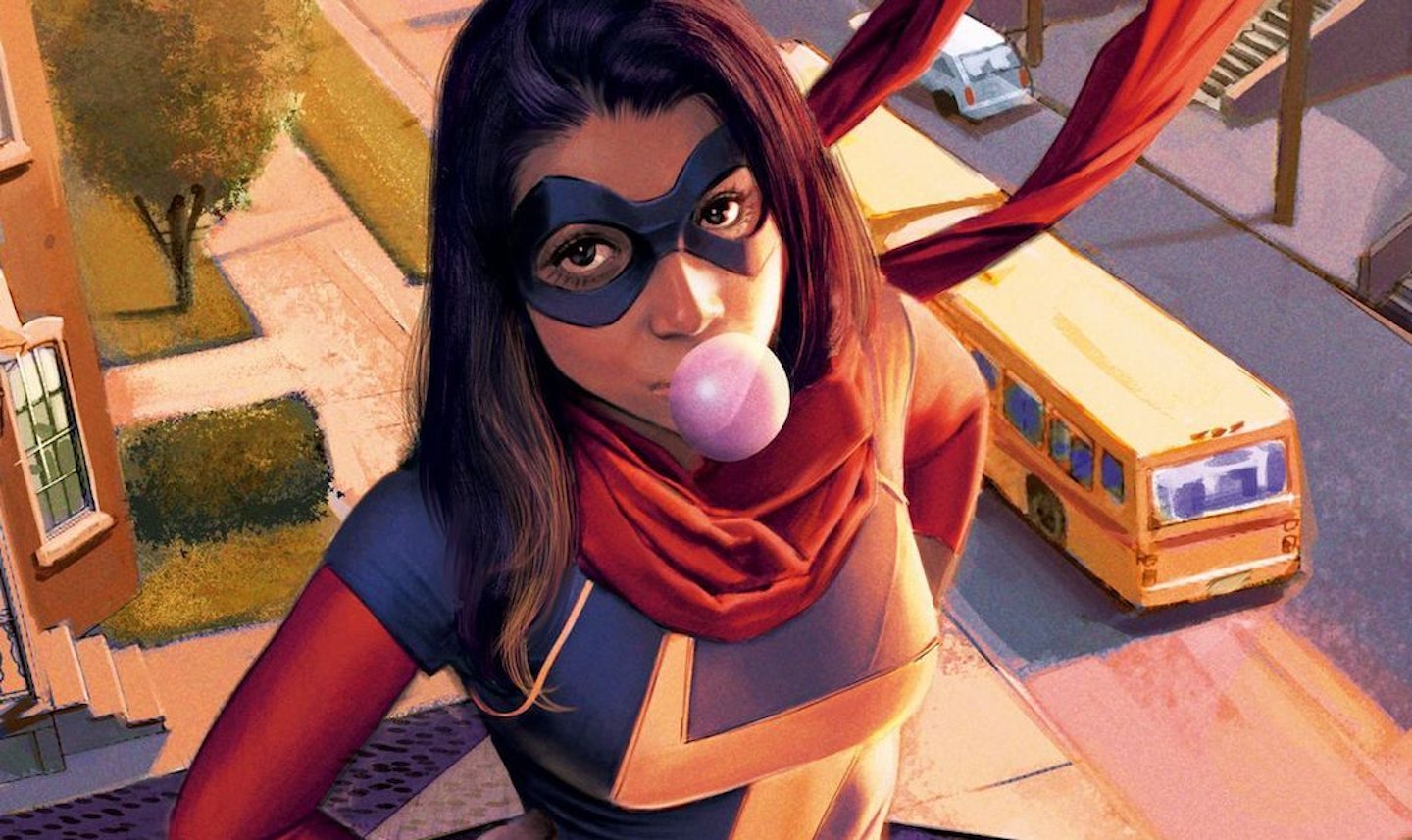 The first Ms Marvel, introduced in 1968, was Carol Danvers, known to us these days as Captain Marvel. Kamala Khan is actually the fourth character to claim the title (it has also belonged to Sharon Ventura and Dr Karla Sofen at other times), and she arrived on the scene in 2013, created Sana Amanat, G. Willow Wilson, and Adrian Alphona. Kamala is a Pakistani-American teenager from New Jersey, her non-heroic life loosely inspired by Amanat's own wacky stories of growing up Muslim-American. Kamala idolises Carol Danvers, and got her own set of powers when The Inhumans' Terrigan Mist was spread across the universe by Black Bolt because of reasons. Those powers include the Ant-Man-ish ability to shrink or become giant, and the Mr Fantastic-ish ability of immense stretchiness. On screen, however, there will be some changes...
What Are Ms Marvel's Powers In The Series?
As fans may have spotted in the trailers, Khan's power-set looks to be a little different in the show than in the comics – rather than stretching and morphing her body ("Embiggen!"), Kamala has purple cosmic energy powers that she channels through a magic bracelet. "We adapt the comics; it's not an exact translation," Kevin Feige toldEmpire. "[Kamala] came about at a very specific time within the comic-book continuity. She is now coming into a very specific time within the MCU continuity, and those two things didn't match." The new origins for Khan's powers look set to be part of the journey of the show. "What we will learn about where those powers come from, and how they come about, is specific to the MCU," Feige teases. "You will see great comic splash panels in some of our action sequences. If you want big, giant hands and arms, well they're here in spirit, if not in stretchy, plastic-type ways."
Where Does Ms Marvel Fit In The MCU?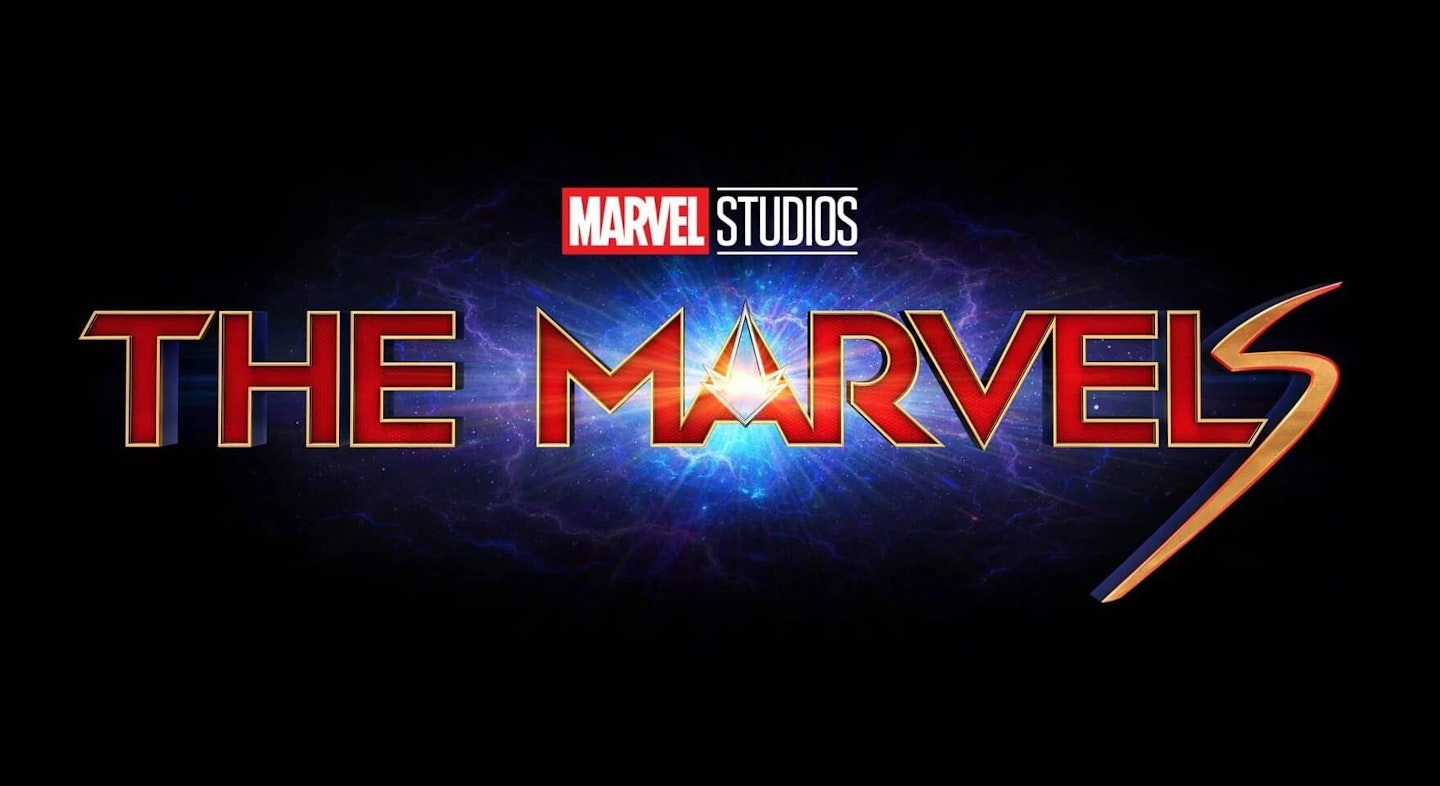 As previously mentioned, in the comics she's connected to The Inhumans, who have already had their own TV series within the MCU. Originally made for ABC television, with a giant premiere shown on IMAX screens, that show met a lukewarm reception and was swiftly cancelled (its single season is now on Disney+, though you wouldn't necessarily know it). So it seems the decision has been made to write The Inhumans off, and the screen Ms Marvel will be bundled into the substrata occupied by Brie Larson's Captain Marvel and Teyonah Parris' Monica Rambeau. Kamala will team up with those two after her self-titled TV series, making the leap to the big screen in Nia DaCosta's The Marvels, which is currently due in July 2023 and will continue Kamala's journey of self-discovery. "[The series] taps into the future of Kamala's story as it connects to her other friends that she will meet in the film," Feige explained to us. "She's interested in knowing, 'Great, does that mean I'm an Asgardian? Did I get hit with gamma rays?' No, it's seemingly none of those things. It goes to her own past and her heritage and lineage."
Who Directed Ms Marvel?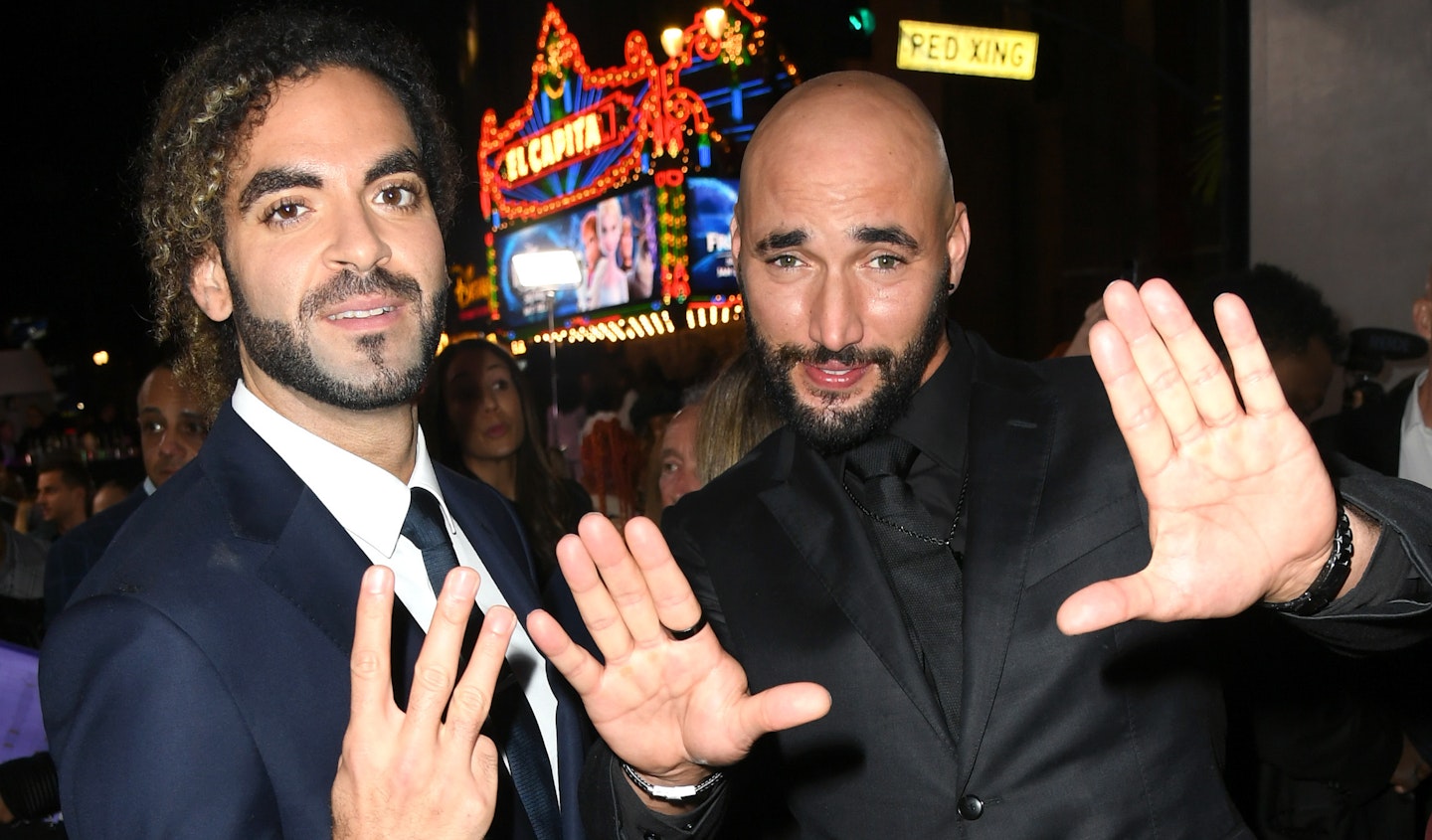 The showrunner and head writer is Bisha K. Ali, who was previously part of the creative team behind Loki. Adil El Arbi and Bilall Fallah (Bad Boys For Life, Batgirl) directed the first and sixth episodes, Meera Menon (Outlander, The Punisher) directed episodes two and three, and the Oscar-winning Pakistani filmmaker Sharmeen Obaid-Chinoy directed episodes four and five. Filming took place in Atlanta, New Jersey and Bangkok.
What is Ms Marvel's Release Date?
The show begins on June 8 on Disney+ and will run for six episodes, released weekly.