One of the big questions about the young cast of the Harry Potter films was what would be awaiting them when that series was over. Would they be forever typecast or have the ability to shake free of their robes and wands? In the case of Tom Felton, who was just so evil as Draco Malfoy, it's most definitely been the latter. On the big screen he was a co-star of the feature Rise Of The Planet Of The Apes and on the small he earned critical acclaim for his role in Murder In The First. This fall he's entering the world of superheroes by playing forensic scientist Julian Albert in season three of The Flash. As such he's a character who had not been a part of that world until Barry Allen altered the timeline at the end of season two, triggering the "Flashpoint Paradox".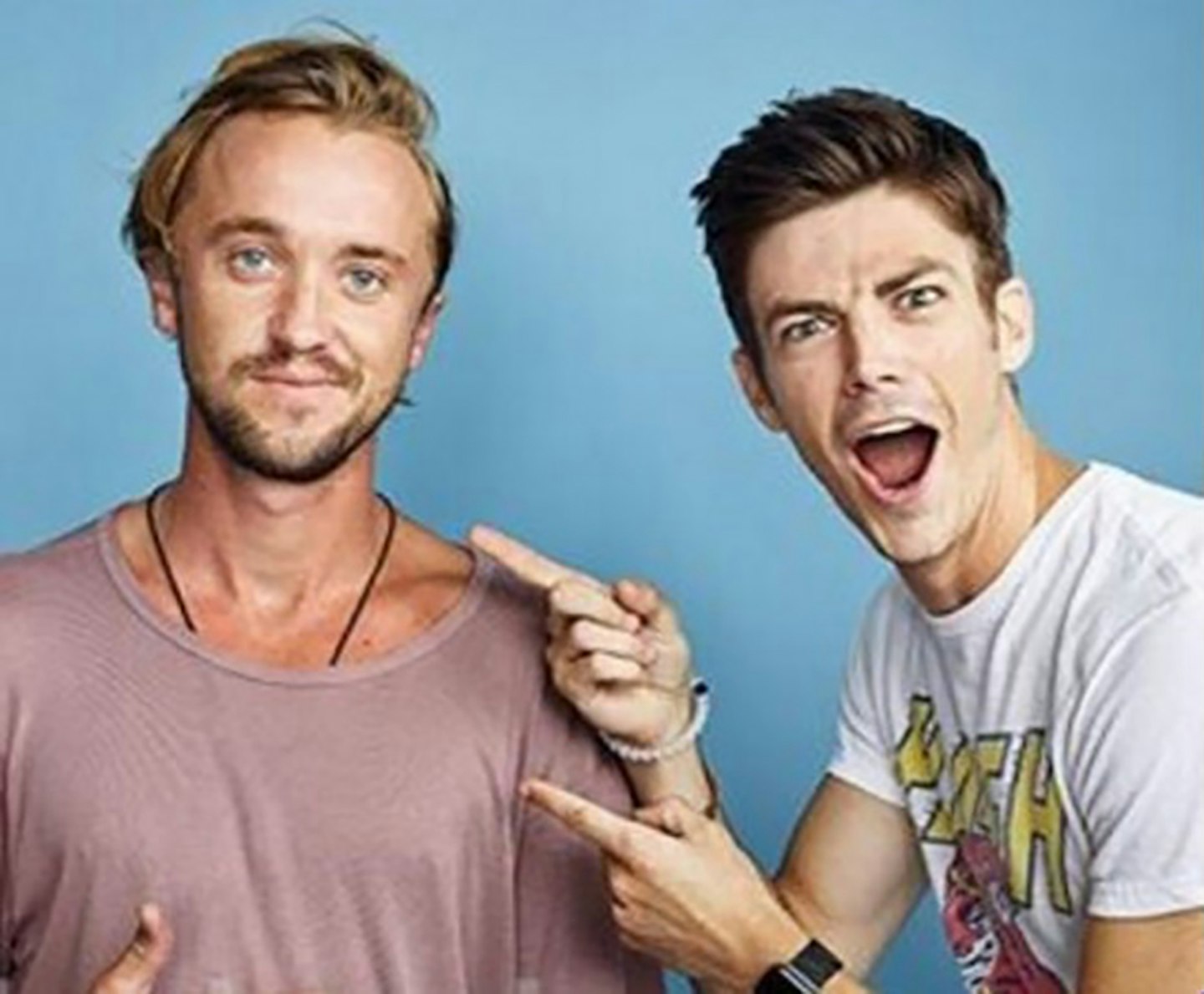 Obviously you're no stranger to big franchises, but how does it feel to become a part of the DC Universe?
Overwhelming [laughs]. It's such a cool group of people that it feels like, for lack of a better analogy, being back on something like Potter. We're working with a really tight, talented family...God, it's getting cheesy, isn't it?...and led so well by Grant. It's such a pleasant experience, though very nerve-wracking to come on to someone else's set, essentially. They've been there for two years, so for me to sort of walk on and to be expected to jump into it, it's not always that easy. But they made it incredibly welcoming and hospitable, so I'm very grateful for that.
What can you say about your character?
Not a lot. He's a CSI investigator; a forensic expert with similar skills to Barry, which gives them a different relationship to, I think, anyone else that he works with, because they're sort of treading on each other's toes in their field of expertise.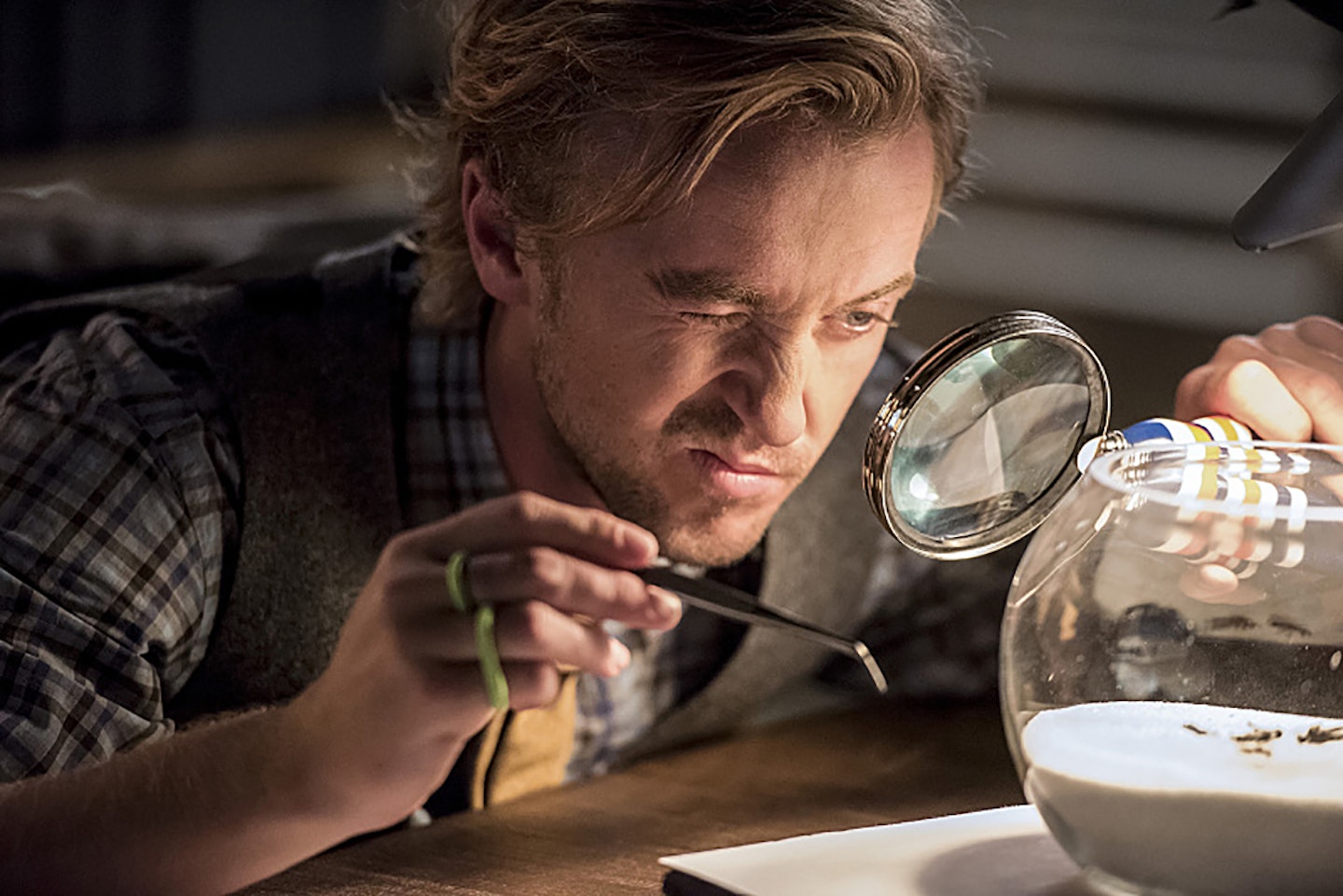 Does that make the relationship contentious, or does that make them adversaries?
Because of this new world where Barry's not familiar with all these relationships due to the change in the timeline, everyone knows me. I'm part of the world, so he's not quite sure why they aren't as friendly as maybe they should be. They have a slightly clashing-heads approach to work. Mostly because my character seems to be keen to reveal the information before Barry does. I think for Barry it's like he's seeing someone who's as sharp if not sharper than him in his field. Certainly not quicker.
How are you finding the CSI vocabulary?
It's not even CSI, it's forensic, talking about the stratum corneum...Yeah, I was referring to my Latin book often to make sure I pronounce things correct. Again, it's very easily done when I have Grant there, because I feel like he's a walking labyrinth of how to pronounce ridiculous medical terms.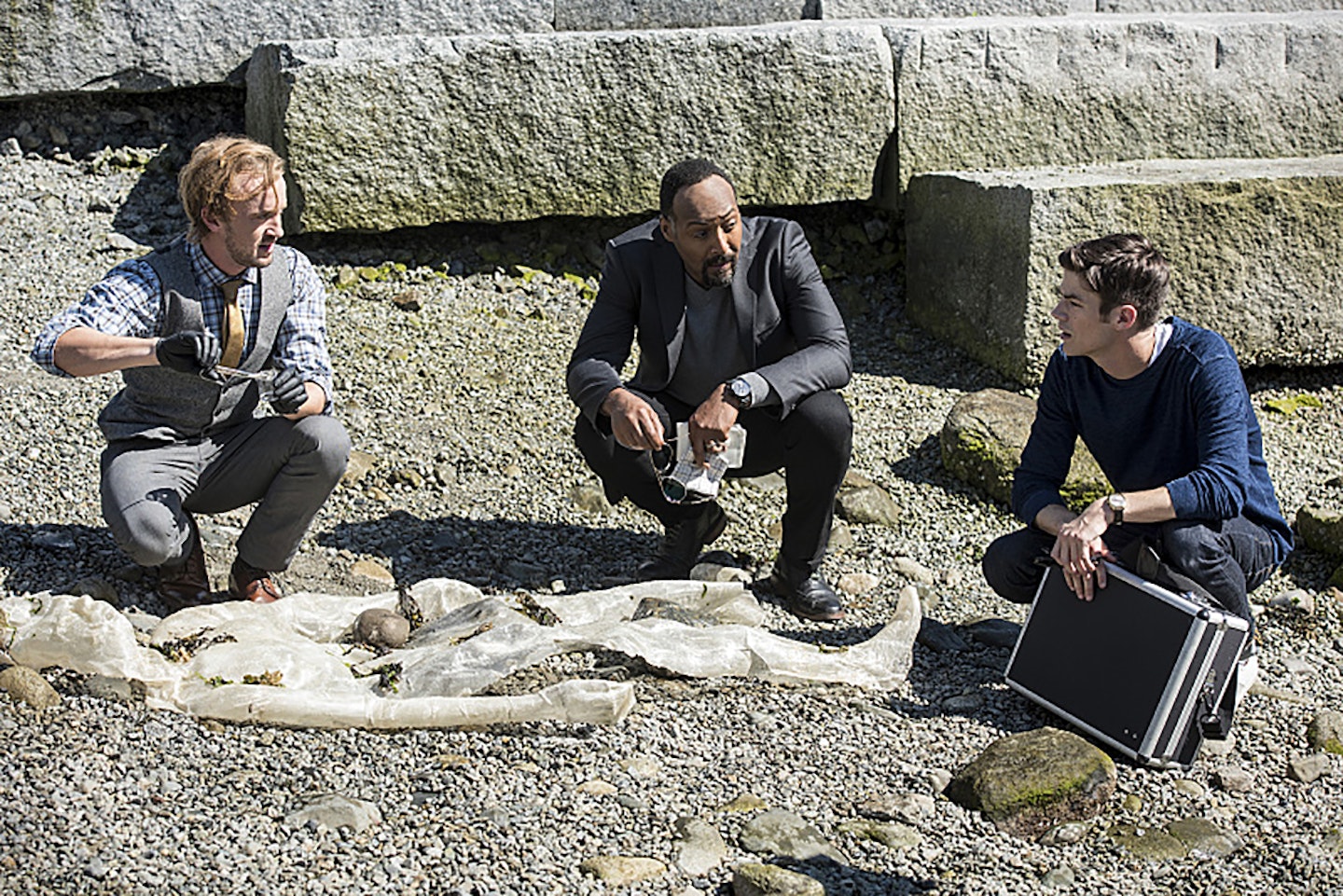 Was there particular research you've done to get a better understanding of your character and this universe?
No, I'm not one generally to do that stuff anyway, and they didn't even ask me whether I'd seen the show. They didn't tell me anything about what I was going to play, they just inferred that there was going to be a lot of meat to sink my teeth into. I was in three of the Harry Potter films without reading one of those book, quite thankfully. This was different. Actually it was kind of surreal, because I started watching one episode, just for fun, shits and giggles. One led to thirty-five and there I was, a week later, glued to it all, a huge fan of the show. To then be on set the next day over a meta human carcass talking about stratum corneum with Barry Allen, I was, like, fan girling out a little bit. I had to calm myself down a few times. But it makes it fun, coming in as a fan. There's a real feel-good warmth to the show. It feels like you're watching, for lack of a better analogy, Friends mixed with Spider-Man or Batman.
Was it tough getting up to speed? There are a lot of plotlines going around on that show.
Now that you said it, it probably was. I took the original stuff that I read as standalone. I didn't have anything to refer to, so to me it was all new. It's delightfully simple, the show, but it has many moving parts. It certainly makes you pay attention.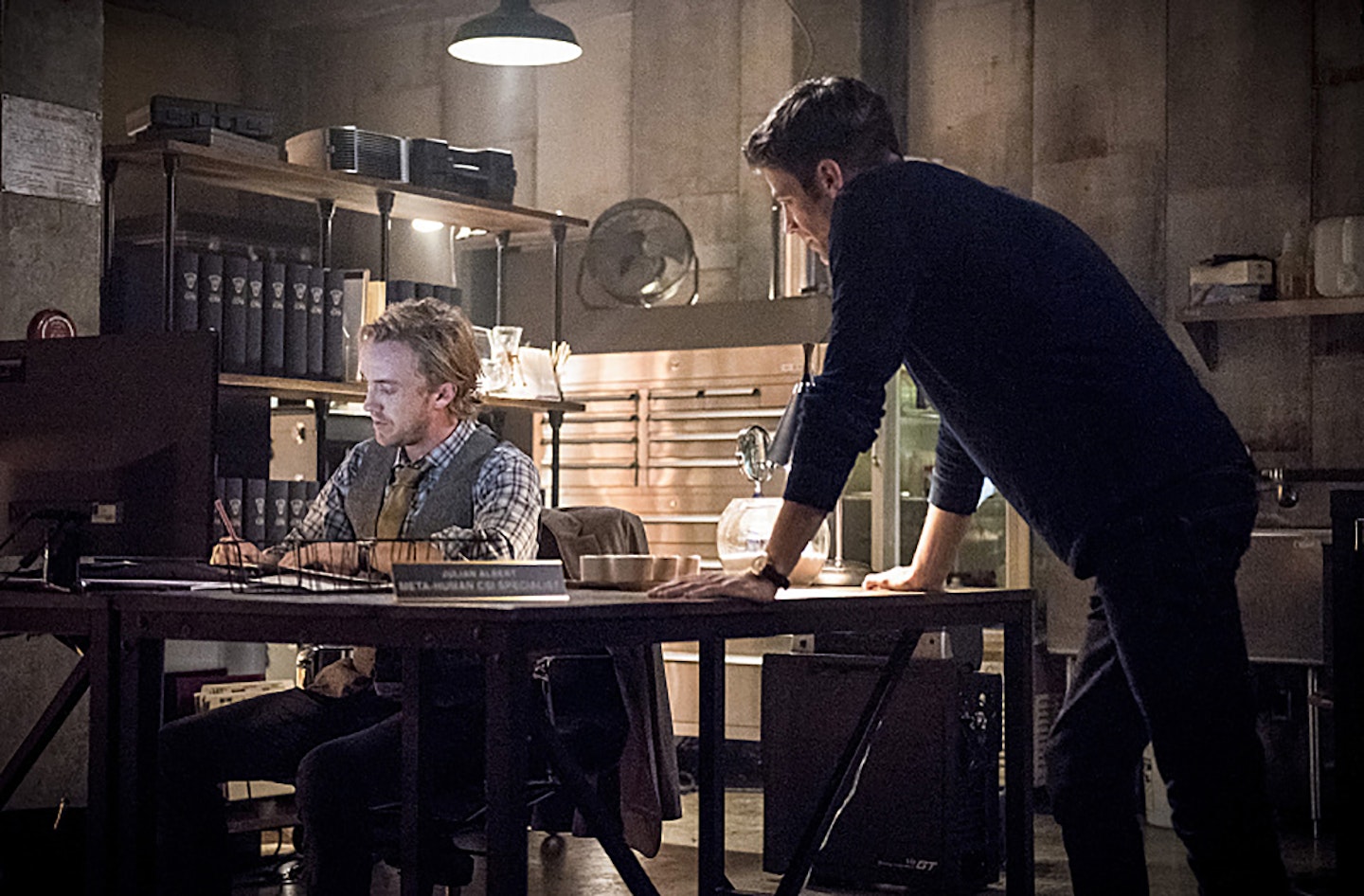 After having seen the show, what character would you like your character to be crossed with? What do you think would be a fun or good dynamic?
I already love the idea that Barry has a colleague. It seems like a love/hate thing between my character and his already. They work together, so they clearly have some tolerance for each other, but they're just ruffling each other up the wrong way, constantly. I don't know whether that will lead to him being suspicious of Barry's identity or whether he'll have some clash with The Flash. With these writers, anything's possible. It's not even worth speculating, because whatever I guess, I'm sure will be completely wrong. I'll be a woman by episode six, who knows?
What's interesting is that when the Harry Potter films wrapped up, you seemed to go for something very different like Murder In The First, which was amazing. So to go back to the special effects world in a show like this, what has that transition been like as an actor?
It's new to me. One of my first things I was fascinated with when I got on set was how does Grant do all this Flash stuff? it looks so good as the end product, but how does the special effects team work? How does the visual effects team work? It's remarkable to see the advancements since the early days of Potter with putting LEDs on everything, pointing sticks and measuring. Just archaic stuff. Now, it's like one guy with a laptop. It just seems such a smooth transition from real life to what they end up with. Just amazing.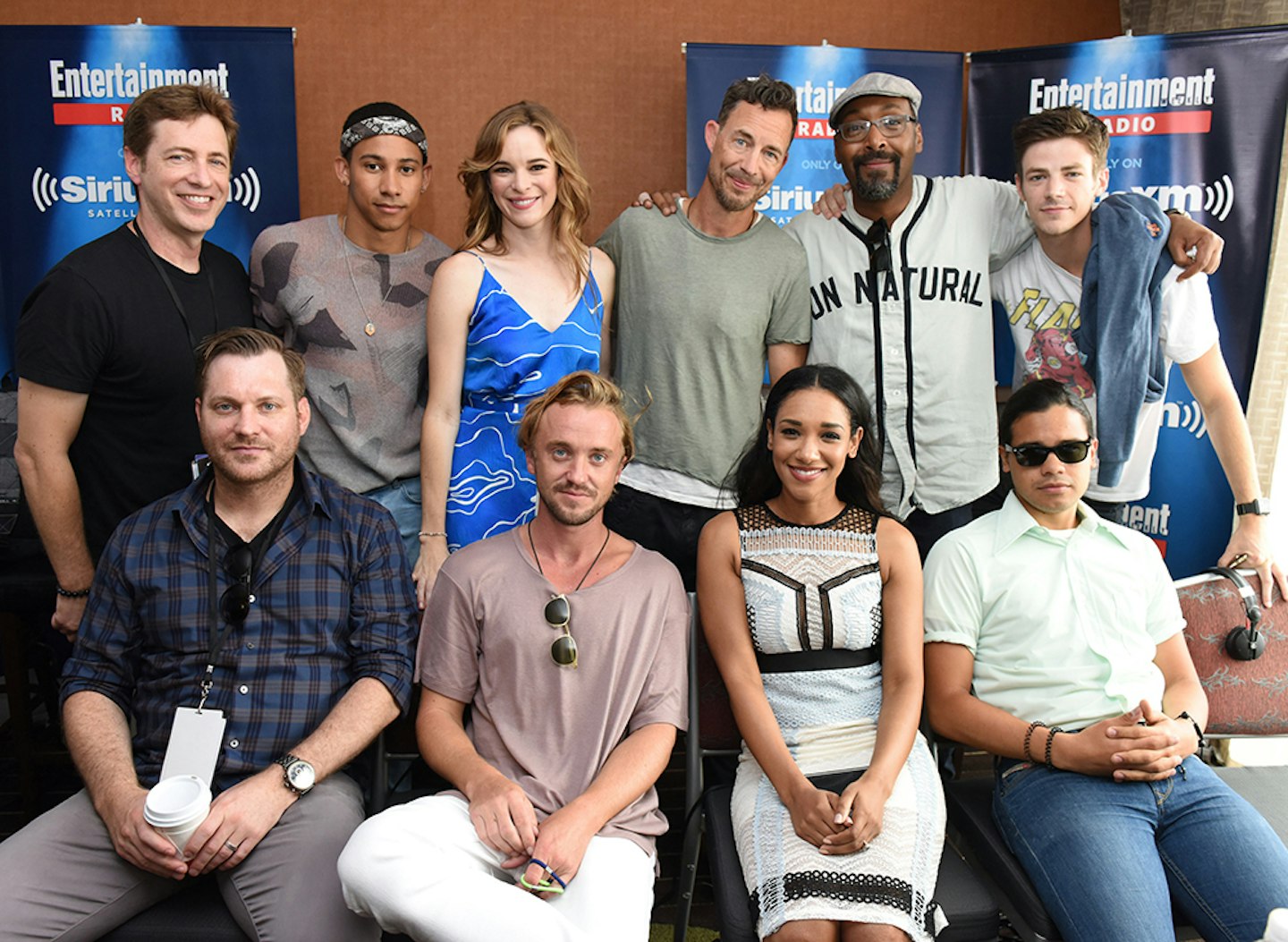 You sound pretty psyched about where you are.
Excited! When it was offered I just thought it sounded like the perfect thing that I would want to do. Then they announced it online the day after and I was terrified, because I hadn't read anything, I hadn't shot anything. What if I'm awful? What if they fire me on the first day? But what I discovered was a bunch of really happy actors who want to make the best show possible, because it's fun. Not for any other reason.
The Flash returns to the CW on 4 October, and Sky1 24 October
Check out the CW's new "Superhero Fight Club 2.0" trailer featuring The Flash, Supergirl, Green Arrow and members of Legends Of Tomorrow