Like the rest of the world, we at Empire magazine are horrified by the killing of George Floyd – and at the fact that this is far from an isolated incident in America. As a UK-based publication, it is easy to feel far removed from the situation, but we stand in solidarity with Black people and people of colour against racist violence and systematic oppression, and we support the widespread protests currently taking place.
There are things we can all do, no matter where we are. We can get informed, and stay informed. We can sign petitions. We can donate to causes that support Black people and aid the fight against racist oppression (see links further down). And, as lovers of film, we can support Black filmmakers. For decades – and particularly in the last few years, as abuses of power have become more visible on social media – Black writers and directors have been creating art that speaks to this very moment, exploring and interrogating systematic racism, the killing of Black people by police, privilege, and microaggressions, as well as portraying love, community, friendship, and the power of united voices.
As film fans, as people living in a nation rooted in colonialism, as citizens of a country with its own systems of oppression, and as an island hundreds of miles away from America (in distance, but not in issues), it's more important than ever that we listen to Black voices in film, educate ourselves, engage in the stories Black filmmakers are telling us, and continually renew our understanding of the experience of Black people and people of colour in America and beyond. As Roger Ebert said, "The movies are like a machine that generates empathy" – and there are plenty of films that can offer a greater understanding of the Black experience. Below you'll find a list of relevant movies, as well as links to donate to causes that support Black people and people of colour.
Please read. Watch. Listen. Learn. And, if you can, donate.
Do The Right Thing (1989)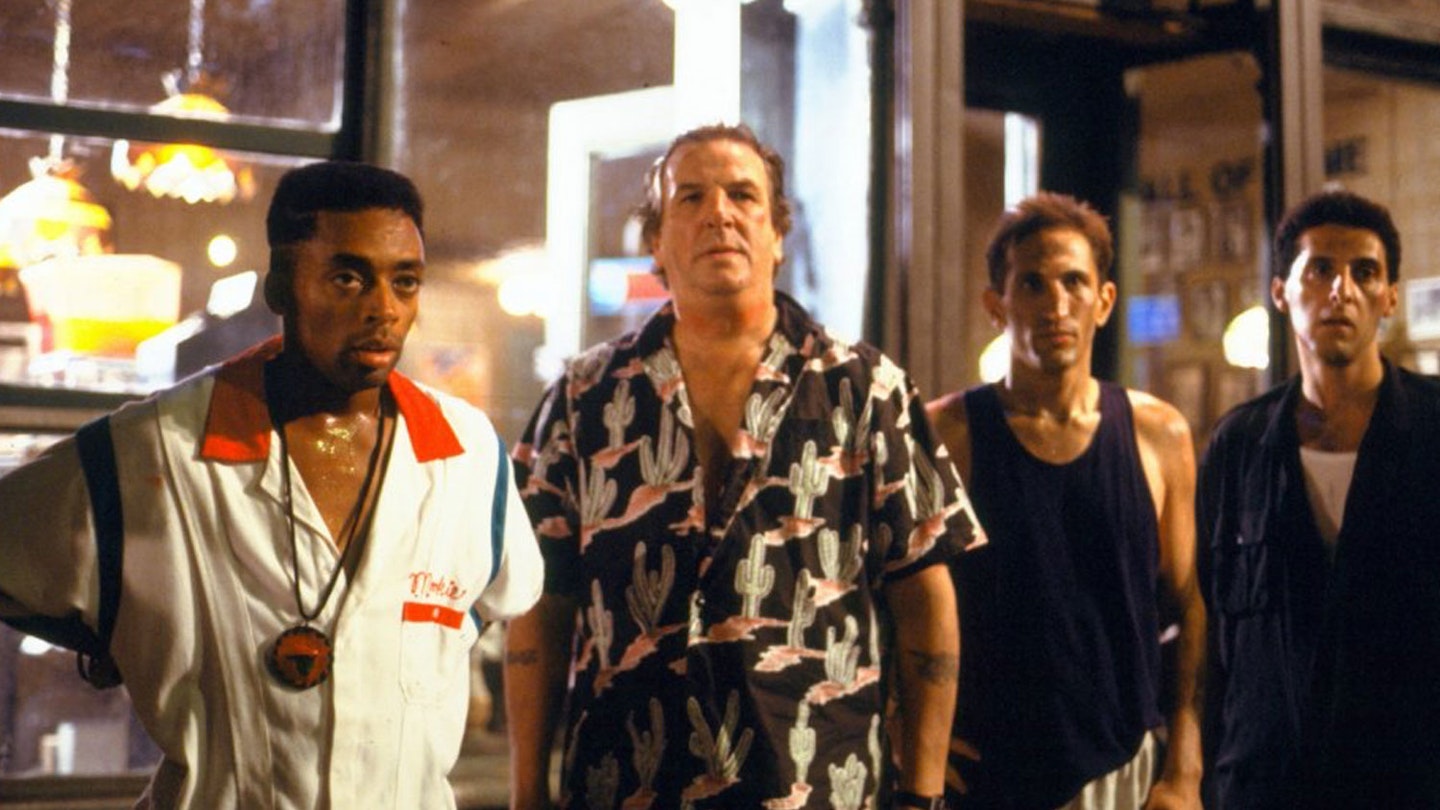 Lack of smartphones and social media aside, Spike Lee's third film – made over 30 years ago now – feels almost entirely contemporary. It takes place over a single sweltering day in Brooklyn on the streets of 'Bed-Stuy' and at the local Italian-American establishment Sal's Famous Pizzeria, as tensions and tempers simmer beyond the surface.
From the overt racist beliefs of Sal's son Pino (John Turturro), to the more underlying, insidious prejudices at play ("How come you ain't got no brothers on the wall?" asks Giancarlo Esposito's Buggin' Out, referring to the white faces that adorn Sal's restaurant serving a majority-Black and POC clientele), Lee's film unfolds in pointed, probing dialogue scenes between an array of neighbourhood voices, both nuanced and totally direct. And while it culminates in an outpouring of violence and grief and regret, there's vibrancy, life, and frequent blasts of Public Enemy along the way too.
Watch it... on Now TV / Sky Cinema
Fruitvale Station (2013)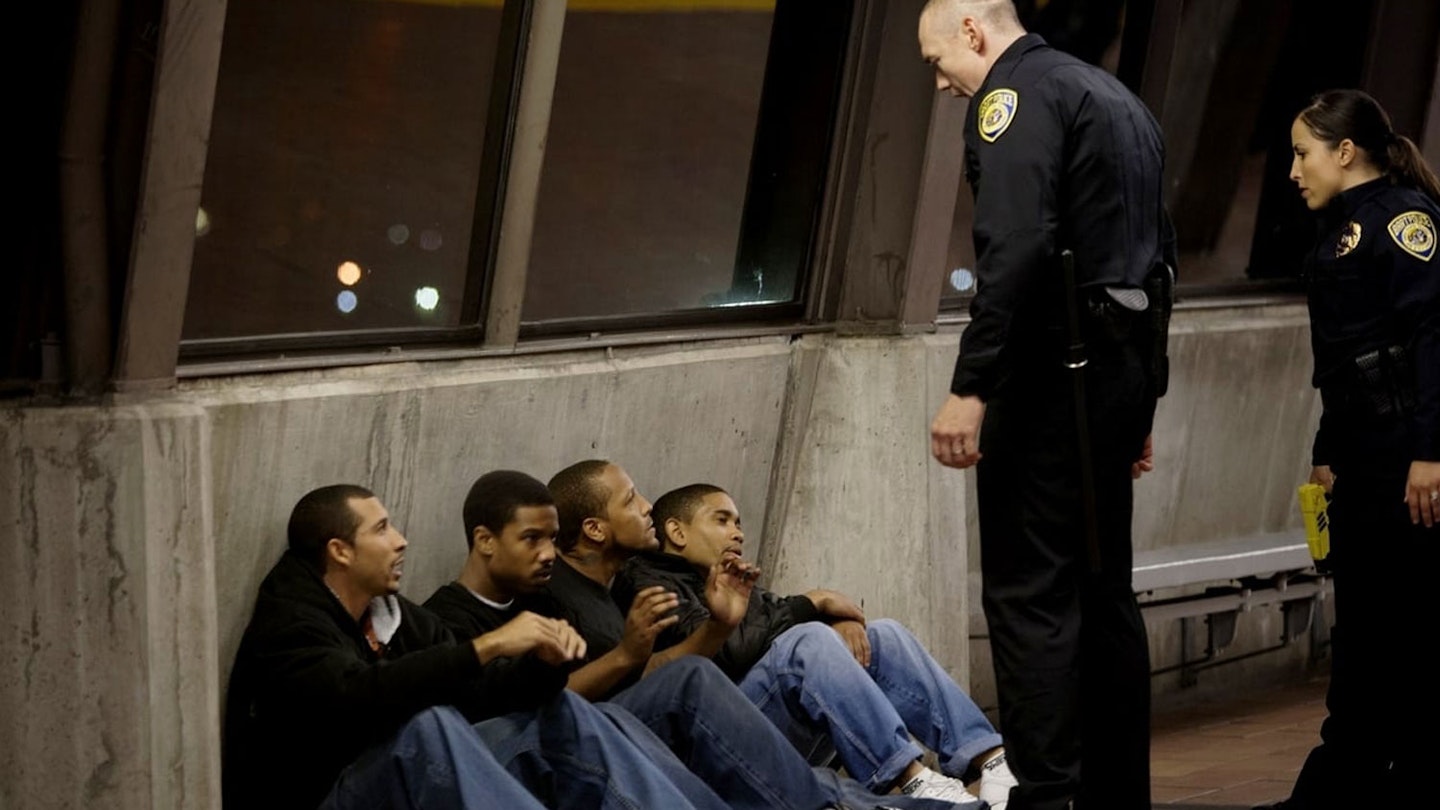 In the early hours of New Year's Day in 2009, 22 year-old Oakland resident Oscar Grant boarded a Transit train home. After getting involved in a fight, he and other passengers were put under arrest by BART police officers upon arrival at Fruitvale station. With his face down and his arms held behind him, the unarmed Grant was shot by a white police officer, dying several hours later.
Ryan Coogler's debut film opens on a real-life phone clip that captured the shocking event before movingly reconstructing Grant's final 24 hours leading up to that fateful night. Even though we see Oscar is flawed, it's also clear he's trying to become the best version of himself, and Michael B. Jordan's powerful, earnest performance can't help but inspire empathy. That the officer who murdered Grant served only 11 months in prison speaks to the injustice that often accompanies the killing of Black people like George Floyd, Ahmaud Arbery, Breonna Taylor, and countless more.
Watch it... on Netflix
Blindspotting (2018)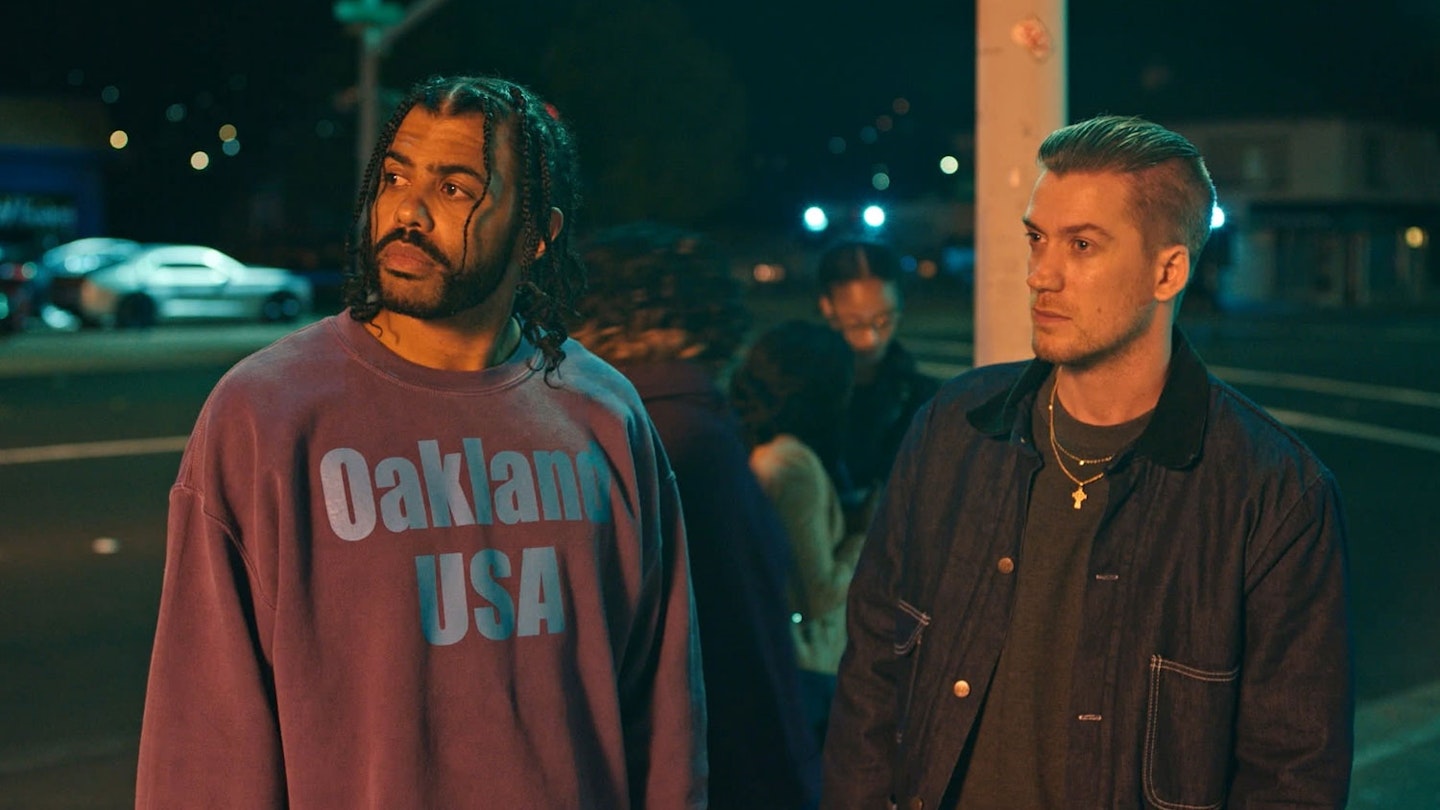 Across 90-odd minutes, writers and stars Daveed Diggs and Rafael Casal, along with Mexican-American director Carlos López Estrada, deliver an arresting crash course in the intersecting forces of police shootings, white privilege, and gentrification. Diggs plays Collin, waiting out the final three days of his one-year probation, with Casal as his hot-tempered white best friend Miles, whose reckless behaviour threatens to send Collin back behind bars.
The film is, in part, a colourful love letter to Oakland as the neighbourhood begins to change, and tonally it oscillates from comic buddy escapades to attention-grabbing dramatic scenes and confrontations in a way that heightens the effect of both. Following a scene early on in which Collin witnesses a white police officer shoot a Black man with no provocation, the film visually expresses his increasing hurt and the mental toll over the rest of the runtime, spilling over into nightmare sequences and rapped soliloquies, studded with powerful, unforgettable imagery.
Watch it... on Netflix
Boyz N The Hood (1991)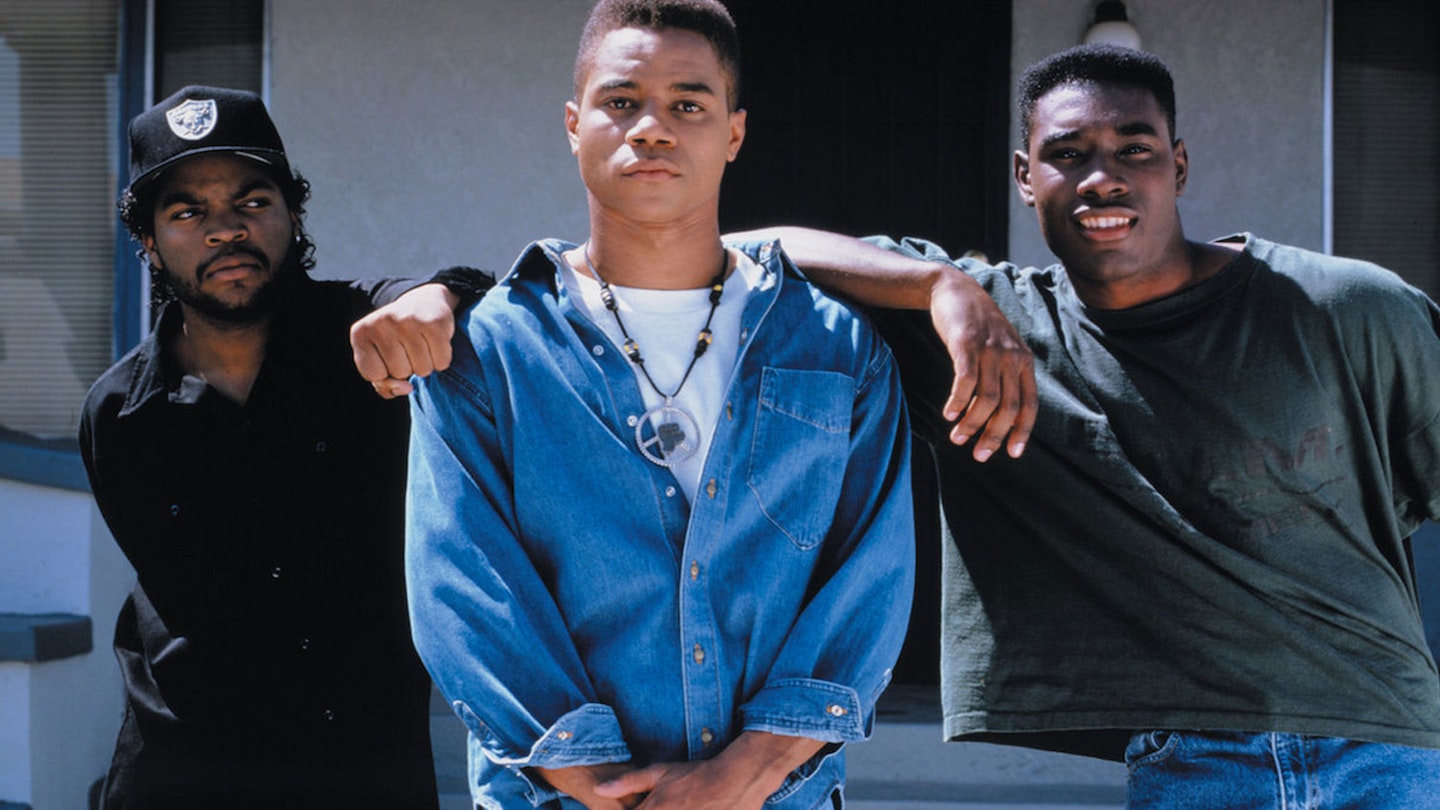 Written and directed by the late, great John Singleton, Boyz N The Hood has lost none of its power in the decades since its release. It's primarily a coming-of-age drama, following the growth of Tre Styles from a boy into a young adult in South Central L.A., living among and caught up in a growing gang culture suffused with drugs and crime.
While Singleton's film in large part depicts Black-on-Black violence, it offers a wider portrait of the systems that create and sustain poor, non-white neighbourhoods, and the police intimidation that exacerbates conflict, breeding anger and frustration that leads to more violence. Cuba Gooding Jr. and Ice Cube both give excellent performances, but it's Laurence Fishburne who stands out as Tre's father Furious Styles – a compassionate, intelligent businessman who attempts to teach the younger generation about racial bias, working within and against the system, and – in the film's standout scene – gentrification.
Watch it... on Netflix
See You Yesterday (2019)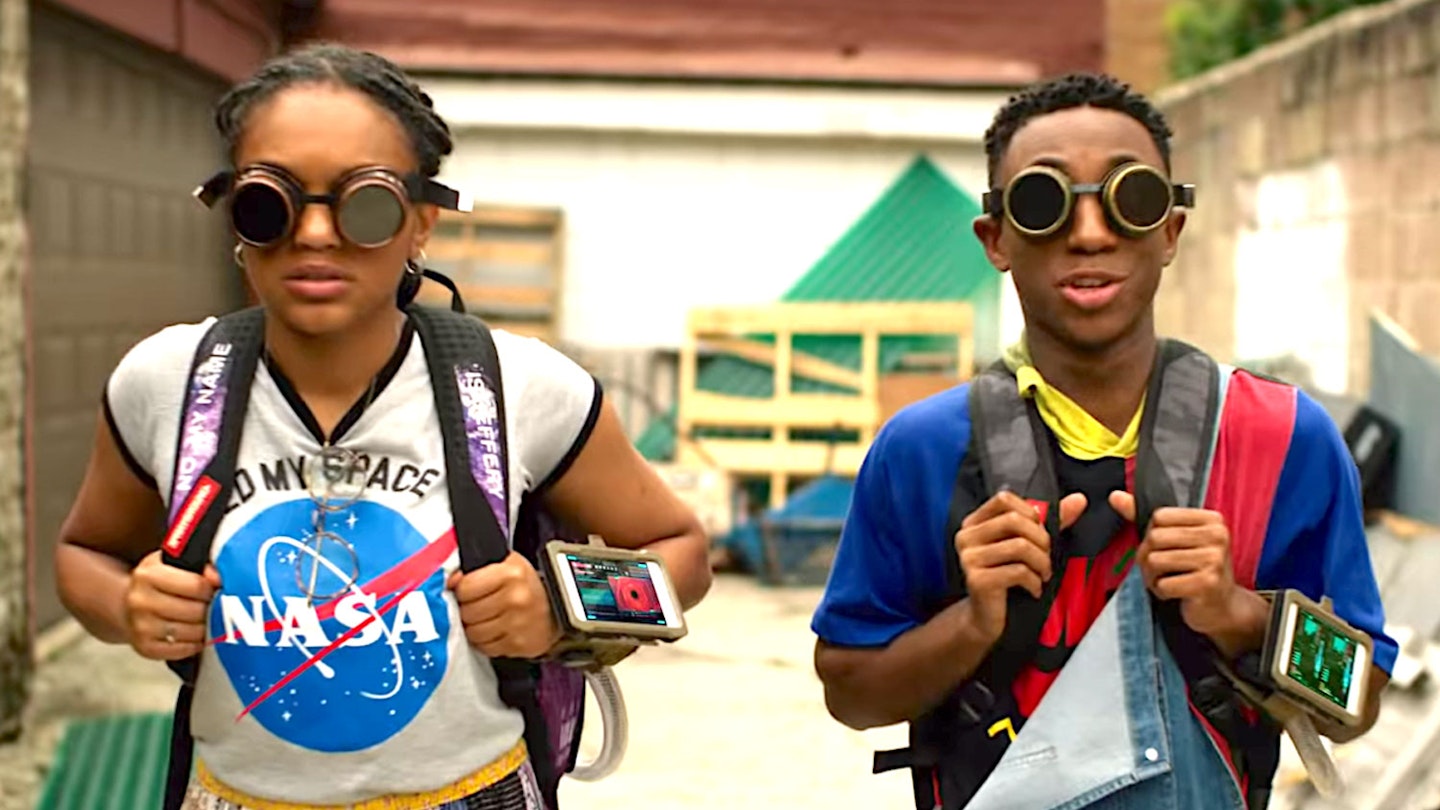 The feature directorial debut of Stefon Bristol, produced by Spike Lee, could broadly be described as Do The Right Thing meets Back To The Future – and is a prime example of how genre can be a powerful filmmaking tool to tell Black stories. Eden Duncan-Smith and Danté Crichlow play C.J and Sebastian, scientifically-gifted friends living in Brooklyn who crack the code to time travel. When C.J.'s older brother is killed by a racist cop, the pair use their invention to go back and try to save him. As is typical with time-travel movies, their mission spirals in unexpected directions.
Bristol's film, adapted from his own short, offers up a pair of smart, determined young Black protagonists, all too aware of the problems their community faces, resolved to create change – and Bristol uses the sci-fi genre to express the seemingly endless loop of violence and futility that Black communities find themselves in when it comes to police brutality. The result is a stylish, thought-provoking, sub-90-minute time-travel movie with a controversial but pointed conclusion.
Watch it… on Netflix
The Hate U Give (2018)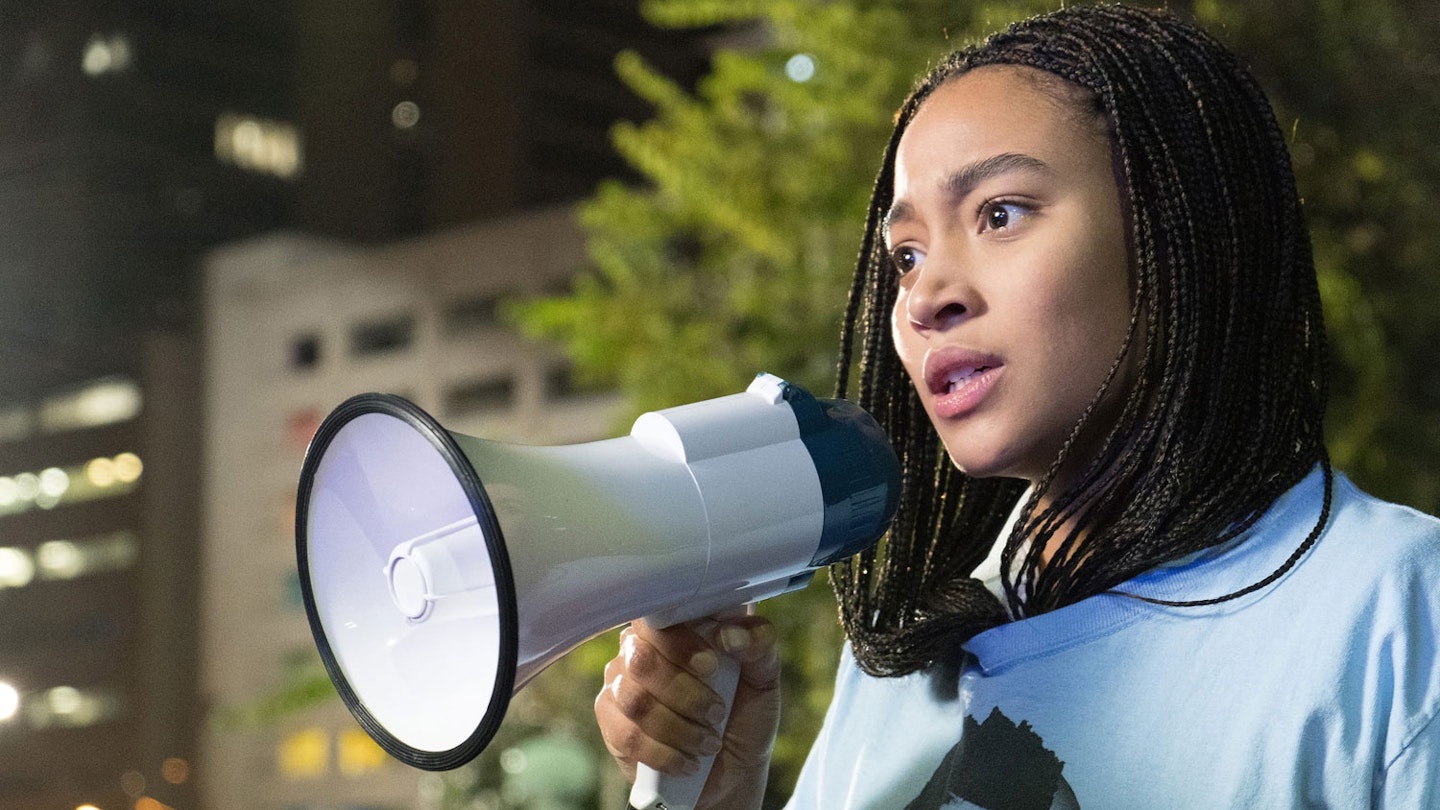 The inciting incident in The Hate U Give – a moving adaptation of Angie Thomas' bestselling novel of the same name by director George Tillman Jr. – is one that is sadly familiar to many Black people: after being pulled over by police, Black teenager Starr Carter (Amandla Stenberg, magnetic) is a witness to the murder of her childhood friend Khalil (Algee Smith) by a white police officer. What follows is a thoughtful meditation on the Black Lives Matter movement, code switching and more – not topics you'd typically find examined in what is ostensibly a teen movie.
In part, that's why The Hate U Give is a must-watch. Told entirely from the perspective of Starr, when the film begins she's grown comfortable with being two completely different versions of herself – the street-smart girl when she's around her Black friends, and more withdrawn, hyper-eloquent behaviour when she's in her largely white private school. Finding her authentic voice and using it to affect change is a powerful arc, and that makes this a perfect gateway for younger viewers to educate themselves on what racism is, the different forms it can take, and the hugely negative impact it can have.
Watch it… on Now TV / Sky Cinema
Queen & Slim (2020)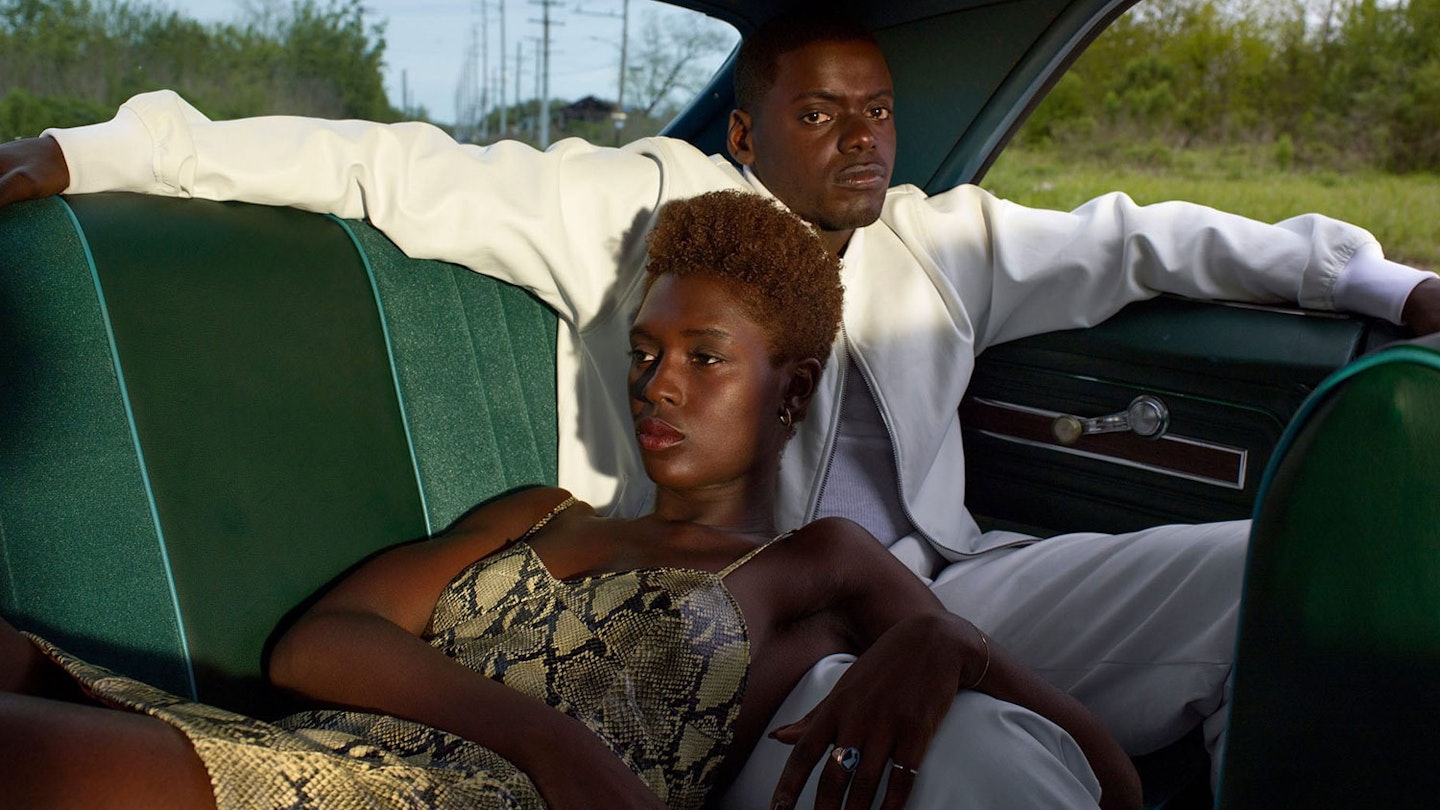 In Melina Matsoukas' Queen & Slim, a young Black man and woman (Daniel Kaluuya and Jodie Turner-Smith, respectively) are pulled over on a traffic stop. Only instead of it ending like you might expect, the encounter concludes with the white officer dead in the street, shot in self-defence. Knowing that their chances at exoneration are slim to none because of the colour of their skin, the young couple promptly decide to go on the run.
What follows is a film about how the world chooses to view Black people: while there are some who call Queen and Slim monsters, at one point Bokeem Woodbine's colourful pimp Uncle Earl calls our fugitive protagonists "the Black Bonnie & Clyde". It helps that Kaluuya and Turner-Smith are easy to root for, while Lena Waithe's screenplay remains unflinchingly honest all the way through to the film's devastating conclusion.
Watch it… on digital HD
Selma (2014)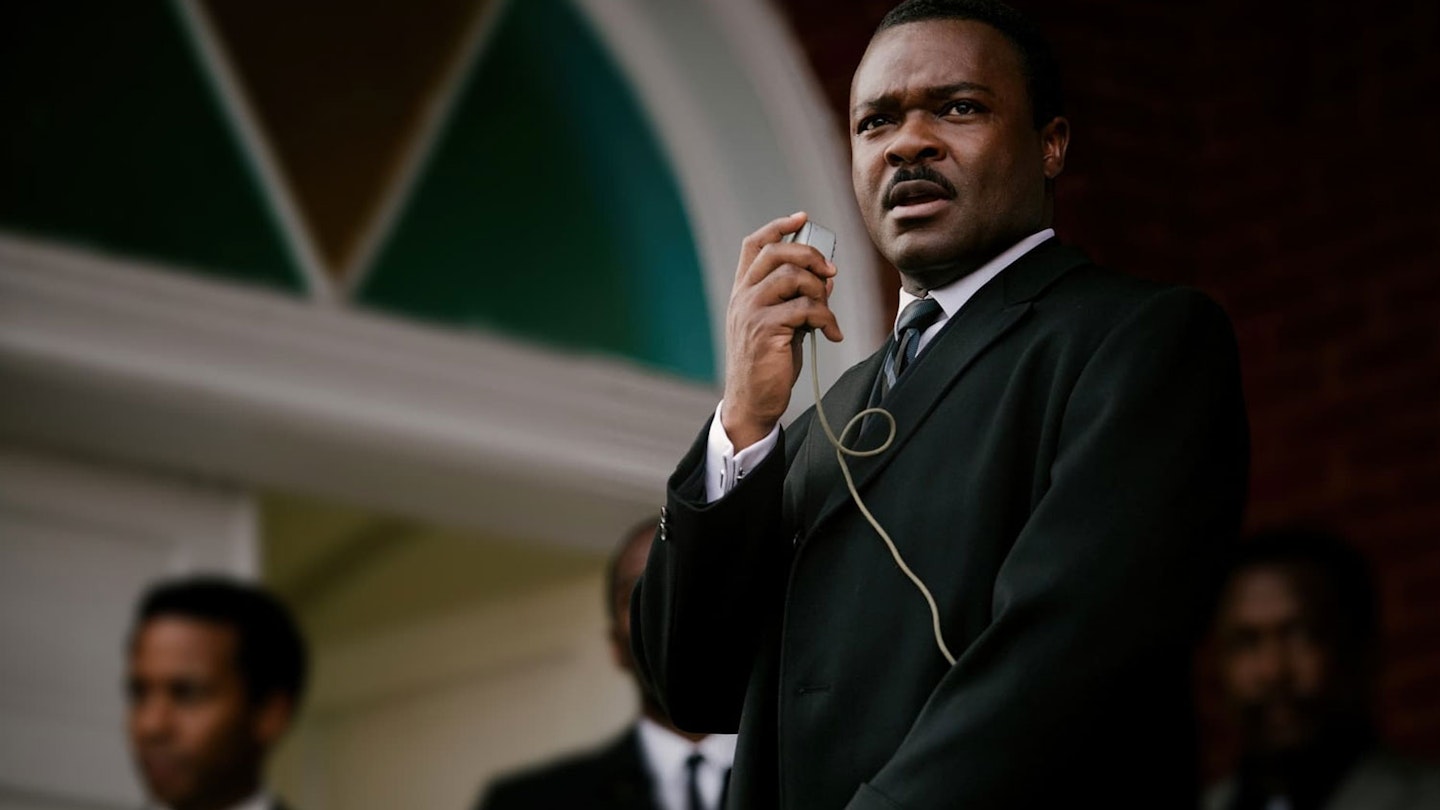 Ava DuVernay's excellent third film eschews the more traditional biopic approach in order to focus on a three-month period in 1965 in which Martin Luther King Jr. (an outstanding David Oyelowo) led a campaign to secure historic voting rights for African-Americans in Selma.
MLK's words have loomed large in the wake of George Floyd's murder, and rightly so. But while Selma makes sure to spotlight King's oratory skills, attention is also paid to the supporters who aided him in his battle for civil rights. They are right by his side during the peaceful march on Edmund Pettus Bridge, a beautifully choreographed sequence that becomes more and more horrifying to watch when the police attack. It's all the more powerful and relevant given similar escalations of non-violent protests by police in today's US, illustrating just how little has changed in the past 60 years.
Watch it… on digital HD
If Beale Street Could Talk (2019)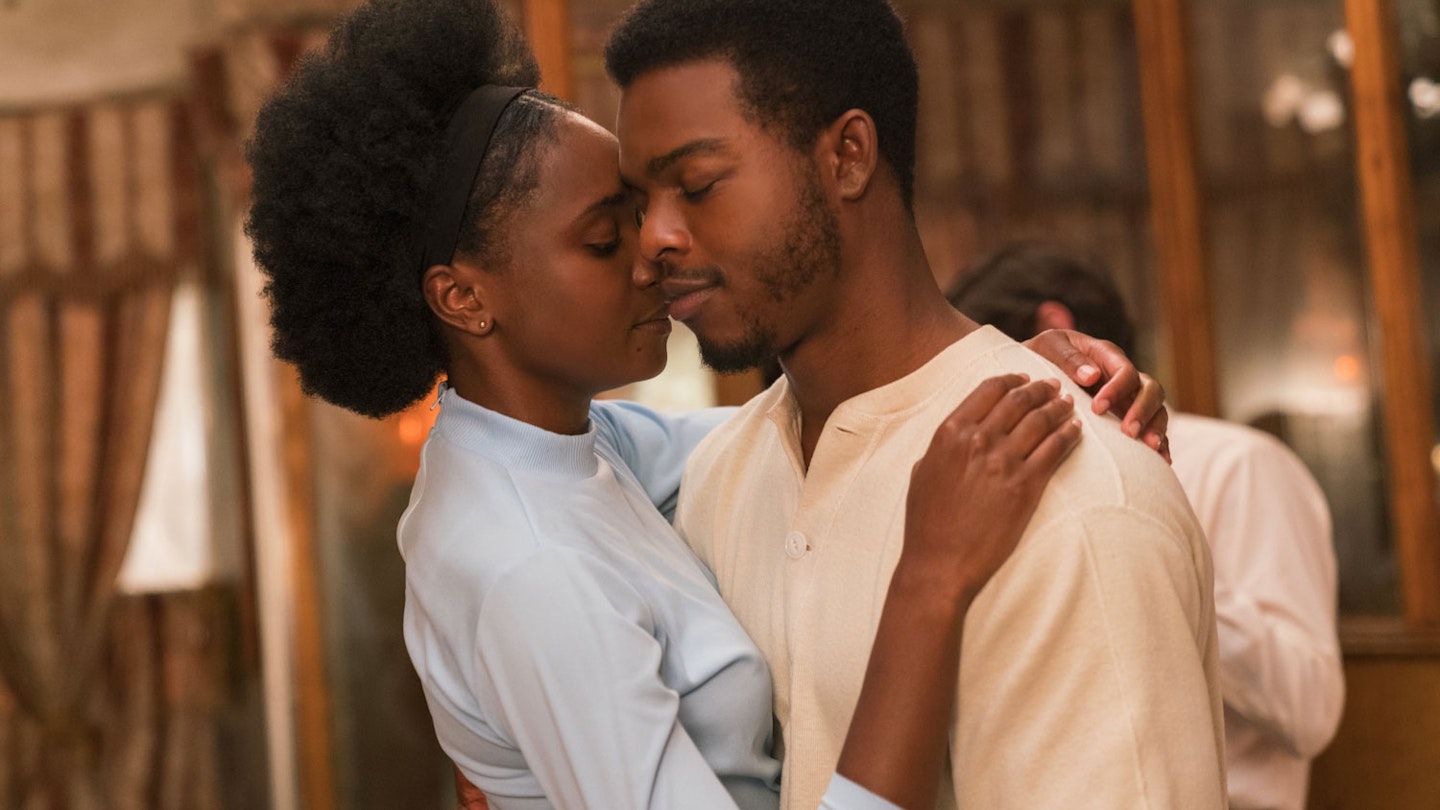 Barry Jenkins followed up his Oscar-winning hit Moonlight with If Beale Street Could Talk, by turns a romantic and enraging adaptation of James Baldwin's novel of the same name. Set in 1970s Harlem, the romance comes in the form of Fonny (Stephan James) and Tish (Kiki Layne) who fall in love as young adults. The rage hits when Fonny is falsely jailed for a crime he didn't commit just as Tish becomes pregnant, leaving their family members to desperately try to clear Fonny's name.
In addition to humanising Fonny, Beale Street excels in showing how racism is about more than just a few "bad apples" – a phrase which has been used in recent weeks – but a systemic issue which stacks the deck against Black people. And in Brian Tyree Henry's heartbreaking turn as Daniel, we see how the fear of being targeted lingers long after being released from prison too.
Watch it... on Amazon Prime Video
13th (2016)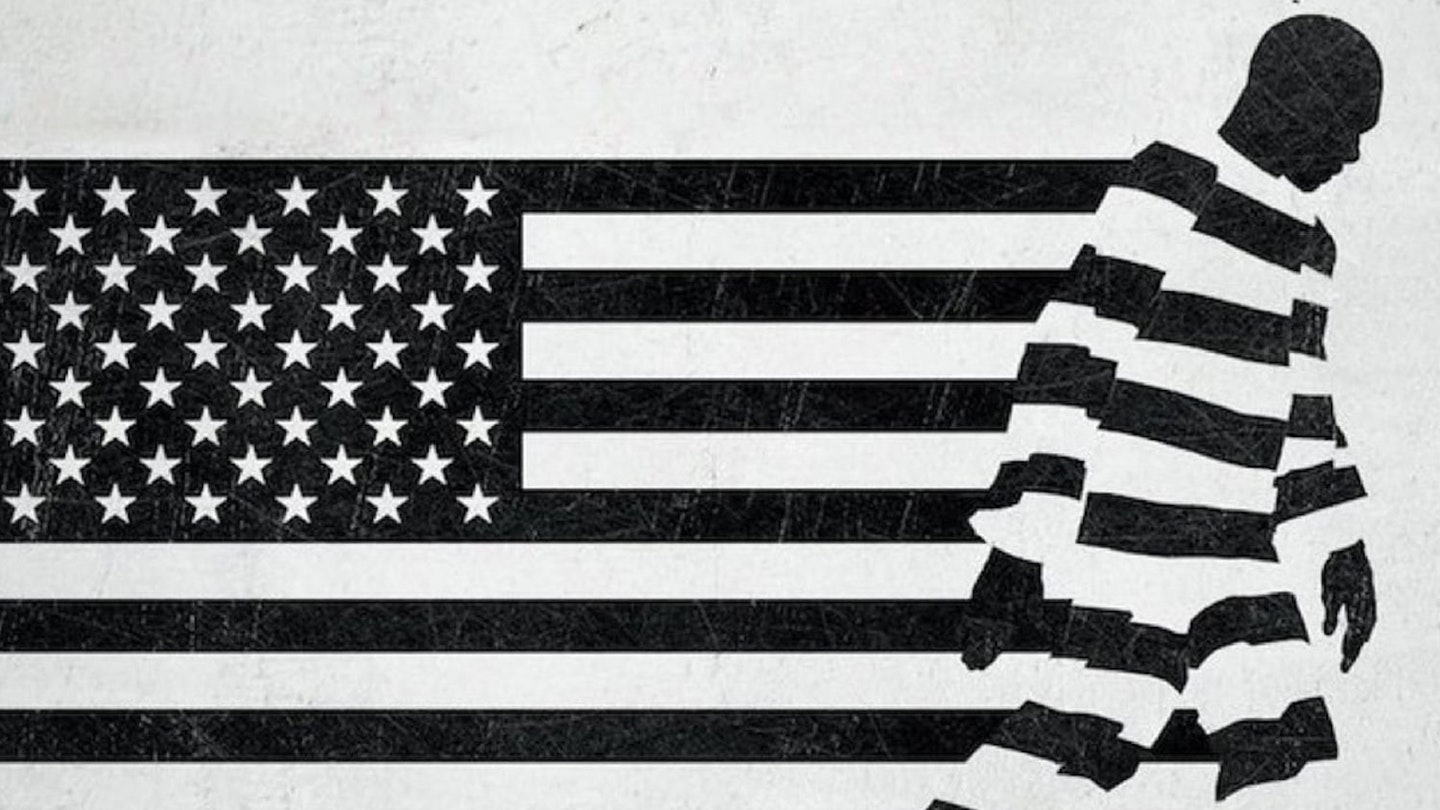 Ava DuVernay followed up Selma with this must-see documentary about the prison-industrial complex, charting how the 13th Amendment to the Constitution (the abolition of slavery) in America instead gave way to mass Black incarceration, allowing institutionalised young Black men to be used for labour.
In around 100 minutes, DuVernay gives a comprehensive history lesson that leads right up to the present day – exploring how exactly the law changed centuries ago, how the media and politics create and uphold a portrait of non-white people as dangerous criminals who need to be locked away, and how prisons and private corporations profit from people being imprisoned. It's absolutely unmissable – and, as well as being available to stream on Netflix, it's also been made freely available by the streaming service on YouTube.
Watch it… on Netflix
When They See Us (2019)
Ava DuVernay's four-episode miniseries When They See Us pulls no punches in telling the story of the so-called 'Central Park Five' – now better known as the 'Exonerated Five' – focusing on how the lives of young Black teenagers Kevin Richardson, Antron McCray, Yusef Salaam, Korey Wise and Raymond Santana were forever changed when they were convicted of a rape they hadn't committed.
The first two episodes are particularly gut-wrenching, as white police officers coerce false confessions from the disoriented boys who are promptly put on trial. That Donald Trump himself spent $85,000 on a full page ad in 1989 in four newspapers calling for the young men to be executed – a fact which DuVernay highlights, but doesn't linger on – is just one way in which When They See Us links the past to the present. Just over a year since it debuted on Netflix, it remains as timely as ever.
Watch it… on Netflix
The First Purge (2018)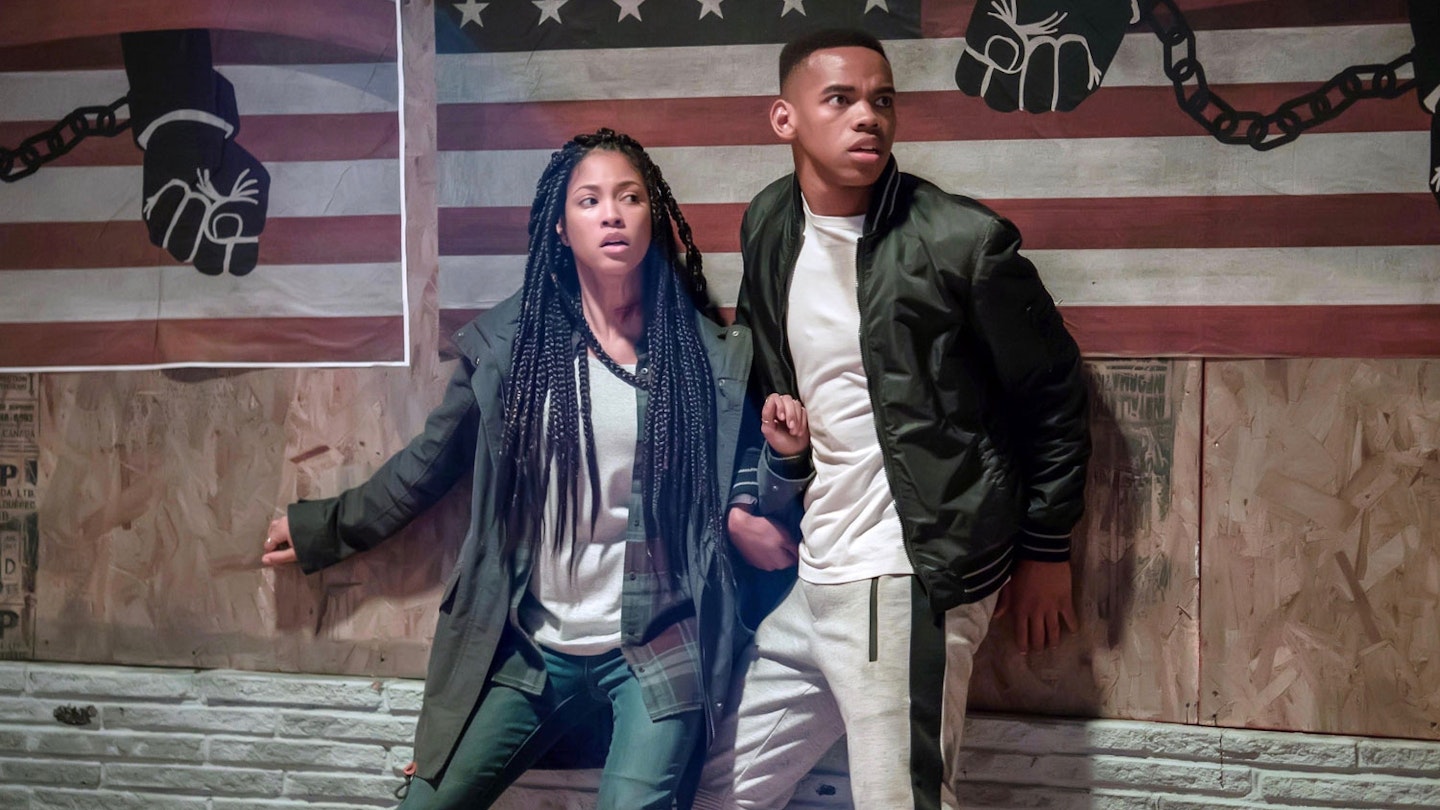 It might not present itself as a hard-hitting drama, but that doesn't make the fourth instalment in Blumhouse's The Purge franchise any less valid as a film that dials in on a Black community being targeted by a racist government. In keeping with the rest of the series, director Gerard McMurray paints in the broadest satirical strokes, depicting the first annual 'Purge' in which all crime becomes briefly legal – with the shadowy New Founding Fathers Of America targeting a Staten Island housing block as an ideal testing ground for the experiment. While Lex Scott Davis' Nya protests the plans and urges her community not to Purge, the NFFA purposefully incites violence in order to get the results it wants.
It's a splashy horror-thriller, but The First Purge is full of ideas and intentioned imagery that purposely invokes Trump's America. It's telling that when the Purge begins, the neighbourhood holds a worry-free (read: police-free) party rather than fight each other, forcing the NFFA to offer free weapons and monetised incentives to prompt violence. As a metaphor it's blunt, but it makes its point loudly.
Watch it… on Netflix
BlacKkKlansman (2018)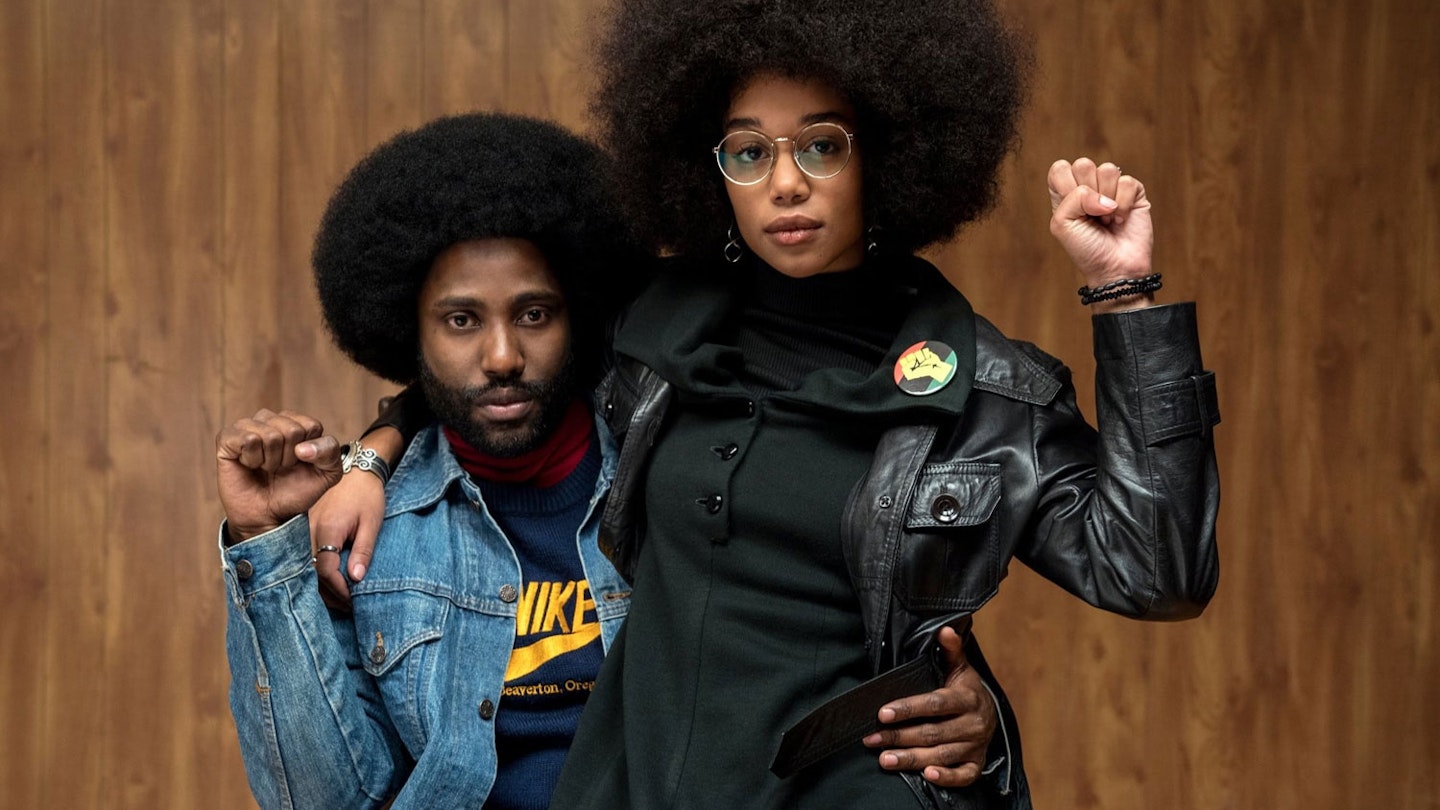 For his most recent joint (prior to the imminent Da 5 Bloods), Spike Lee presented a take on the story of Ron Stallworth – a Black police officer who, in the 1970s, infiltrated the Ku Klux Klan in Colorado. He's played in the film by John David Washington, who phones KKK Grand Wizard David Duke and signs up to a local chapter to try and bring it down along with the help of Adam Driver's Flip Zimmerman.
It's an outlandish tale (somewhat embellished on the screen) that Lee explores with his usual combination of humour and incendiary drama. And it explores the tension in identity – Stallworth caught between his role as a Black American, as a cop, and a partner to Black activist Patrice Dumas (Laura Harrier). If it's technically a period piece, Lee makes no bones about drawing direct connections to the present day – particularly the links between the KKK, Trump's America, and several real-life incidents of racist violence – in the righteously furious final reel.
Watch it... on Now TV / Sky Cinema
Monsters And Men (2018)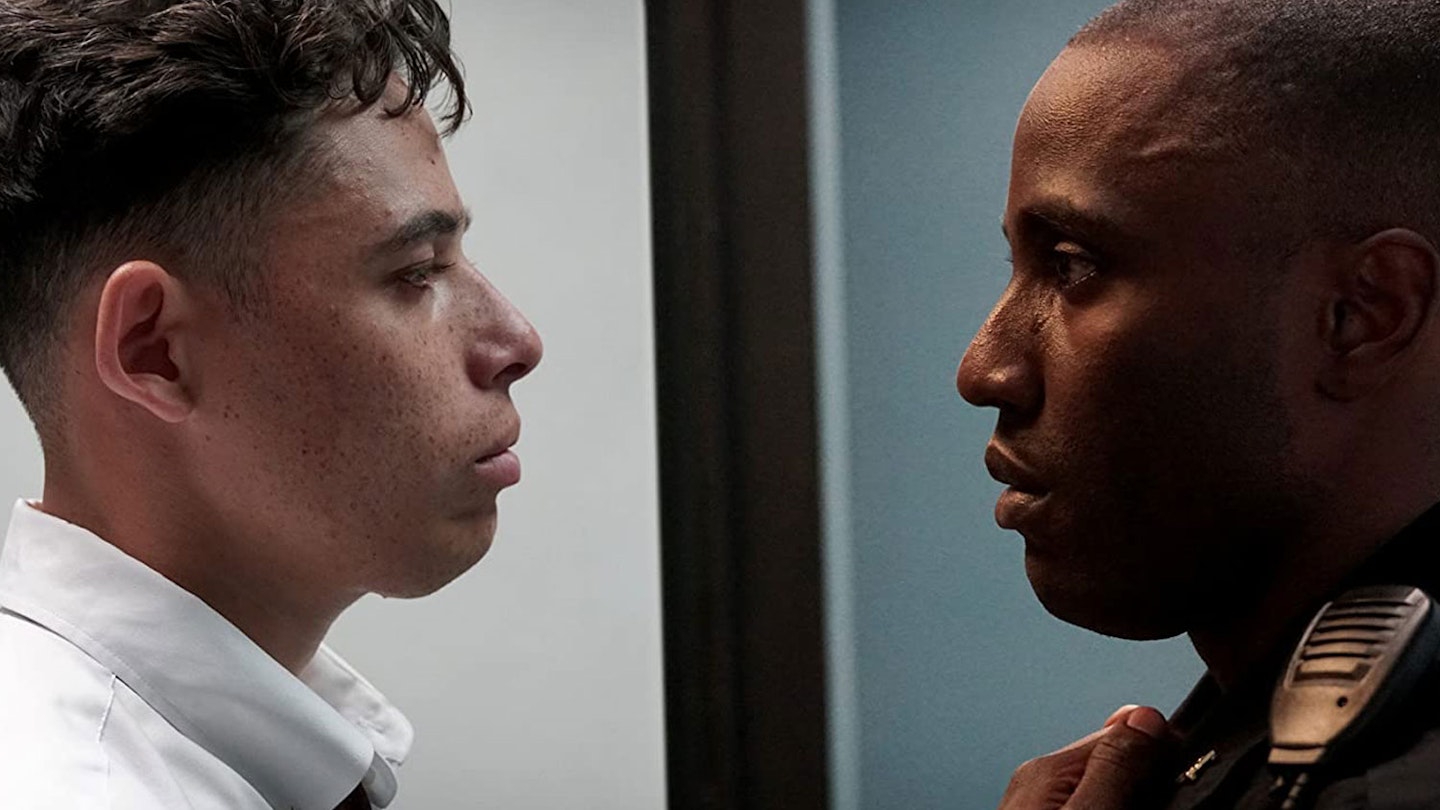 Reinaldo Marcus Green's debut feature is a delicately restrained attack, an interlinked set of stories hanging on the killing of an unarmed black man by white NYPD cops. Hamilton's Anthony Ramos plays a bystander who films the incident; BlacKkKlansman's John David Washington is a cop wrestling with his own conflicted identity; a pre-Waves Kelvin Harrison Jr is the kid who, deeply affected by the shooting and subsequent protests, risks everything to get involved.
It's a considered, thoughtful and decidedly un-melodramatic piece of filmmaking, with Green weighing up the nuance but never foregoing the fury. On release, Monsters And Men's exploration of on-camera killings, of the explosive protests, and of the micro and macro discussion around it all, felt terrifyingly timely; now, in the summer of 2020, it is even more so.
Watch it... on Now TV / Sky Cinema
This is by no means an exhaustive, comprehensive list, though more recommendations are due to be added.
Donations
Black Lives Matter – donate here
Color Of Change – donate here
Community Justice Exchange: National Bail Fund Network – donate here
The Bail Project – donate here
Black Visions Collective – donate here
Petitions
Resources
Black Lives Matter – read here
Campaign Zero – read here
The Rise Of Black Lives Matter
Stay Woke: The Black Lives Matter Movement