If there's a reason that Batman has endured so long – in movies, comics, animated series, video games and more – it's because he's open to endless interpretation. The Caped Crusader can be a colourful, campy crime-fighter (see Batman & Robin) or a brooding Bat-ninja bashing baddies (see Batman Begins), a master mystery-solving detective (see The Long Halloweengraphic novel), or a tooled-up tech-assisted superhero capable of taking down Superman when called for (see Batman v Superman). And all of those incarnations are equally valid, taking the central tenets of the character – Bruce Wayne, billionaire orphan, masking up to rid Gotham's streets of crime – and spinning them into all kinds of different tales, from the fantastical, to the gritty-and-grounded, to kitschy-kooky romps.
And for every Batman milieu, there's a Batman to match – a take on the character designed to serve whatever version of Gotham he's plunged into. From the early TV serials to today's mega-blockbuster, tons of actors have played Bruce Wayne and his alter-ego on screen, presenting hugely variable takes on a character that remains as popular as ever, more than eight decades since he was created.
Since we're about to be inundated with more Bat-flicks – from Robert Pattinson's upcoming debut inThe Batman, to the return of Bat-fleck inZack Snyder's Justice League, and Michael Keaton's reported return for theFlashmovie – here's a ranking of the most memorable, interesting, and enduring takes on a comic book icon.
The Best Batman Actors: Ranked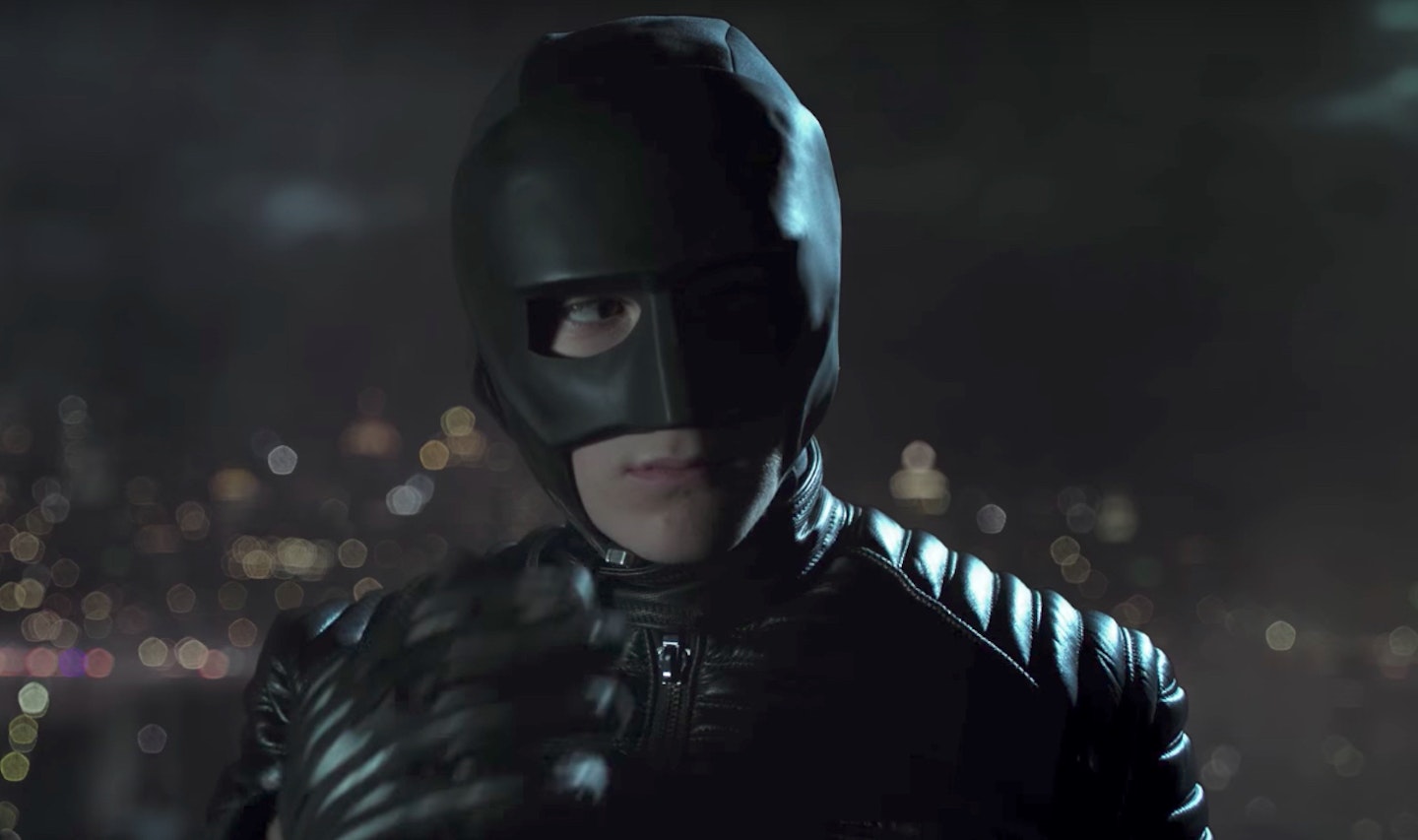 1 of 12
12) David Mazouz
Appears in: Gotham (2014-2019)Not necessarily last because he's least; more of an addendum since, over the five seasons of TV series Gotham, David Mazouz never really got to be Batman. His was a young Bruce Wayne finding his feet, with Batman somewhere in his future. Only in the final episode did we flash forward a decade to 'The Beginning'... and it was all a bit of a pantomime and he still seemed a bit young.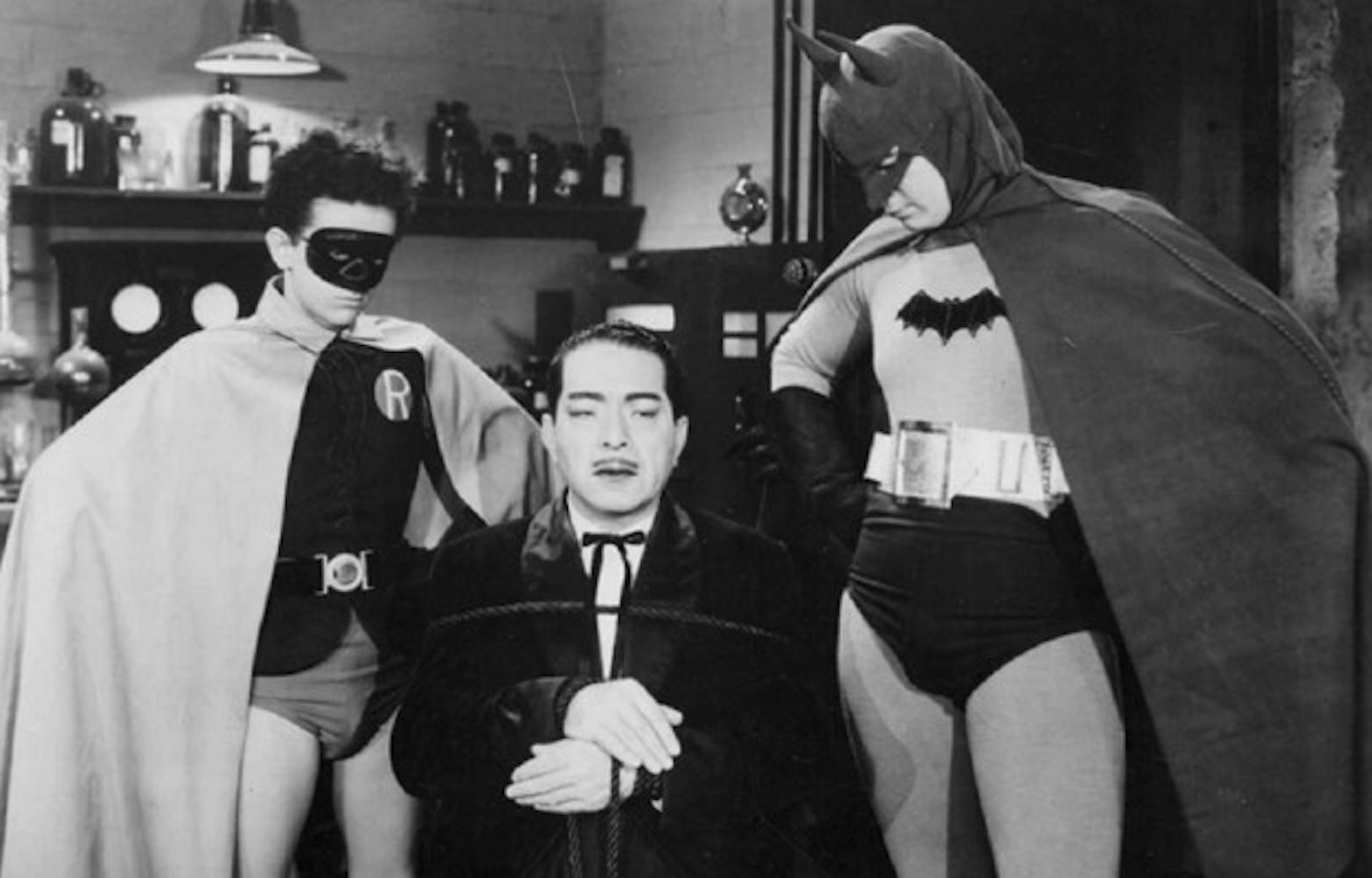 2 of 12
11) Lewis G. Wilson
Appears in: Batman (1943)The first ever screen Batman was the father of legendary James Bond producer Michael G. Wilson. Mr Wilson Sr was at only at the start of his acting career when he was cast in Columbia's 15-part serial… and he didn't do a great deal afterwards. By 1954 he'd stopped acting altogether and was working for General Foods. His Batman was – how shall we put this? – not in the greatest physical shape, and his voice was jarringly reedy by modern Bat-standards. But simply by being the first, he earned his place in Bat-history.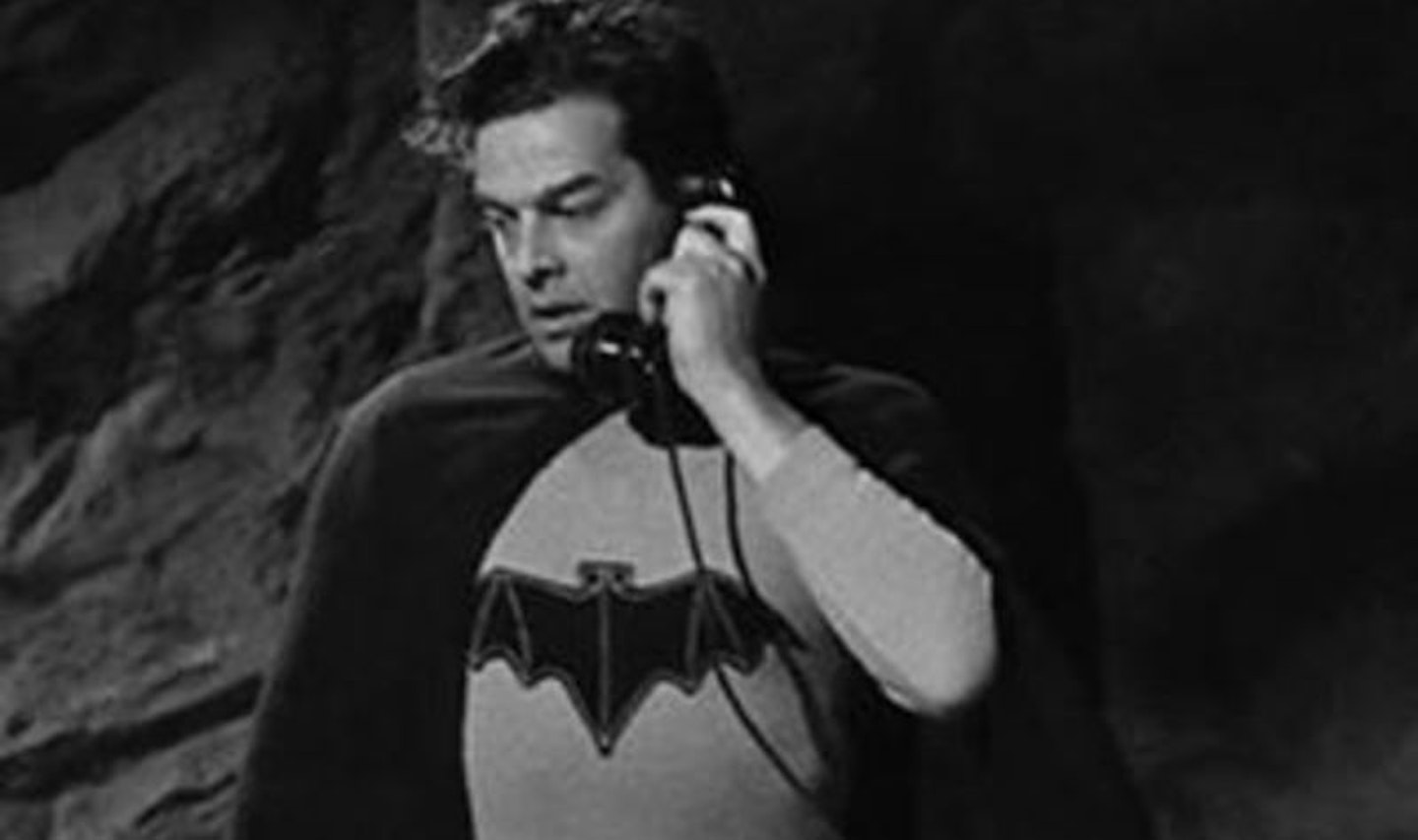 3 of 12
10) Robert Lowery
Appears in: New Adventures of Batman and Robin, the Boy Wonder (1949)Columbia's second 15-part Batman serial cast a veteran actor rather than a newcomer: a contract player, Lowery had appeared in dozens of films in the decade prior, including Tarzan's Desert Mystery with Johnny Weismuller; Henry Fonda Western Drums Along the Mohawk; and Universal horror sequel The Mummy's Ghost. He cut a bit more of a dash in the Batsuit than his predecessor, but there were no further serials so he never returned to the role. A decade later he guest-starred in a Superman episode with George Reeves (Season 4's The Deadly Rock), but only as a bloke called Gary.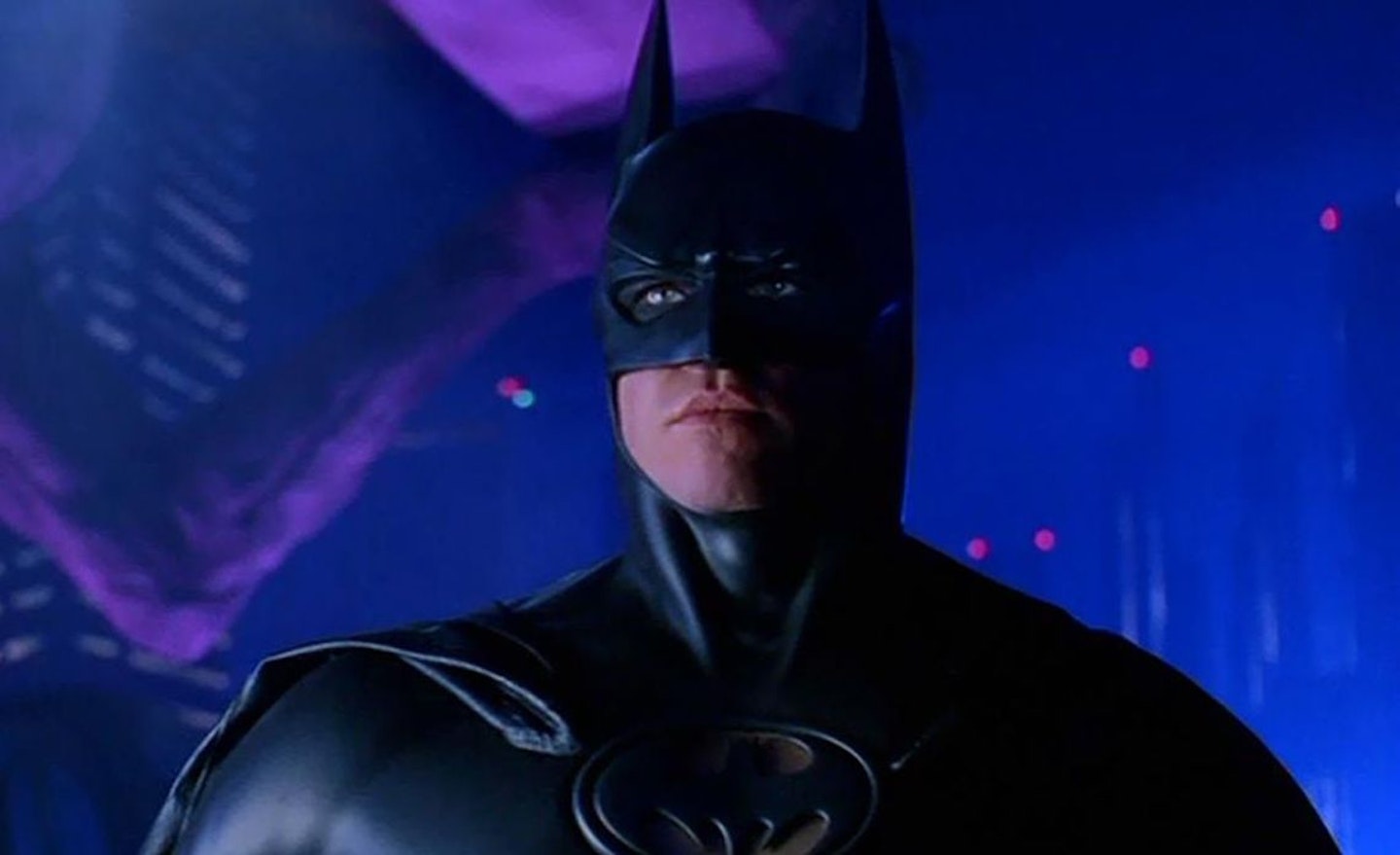 4 of 12
9) Val Kilmer
Appears in: Batman Forever (1995)Famously (or, infamously) director Joel Schumacher moved the '90s Bat-series away from Tim Burton's gothic fantasy and into a sort of neon-lit, dutch-angled fever dream. Kilmer seemed a bit lost in the middle of it all. Laconic as Bruce Wayne, his Batman is a bit of a blank, despite looking reasonably good in the suit. Kilmer said recently that he found the character boring, and had a revelatory moment when some kids visited the set and were more interested in the car than his in-costume self. He quickly jumped ship in favour of an ill-fated attempt to revive The Saint as a franchise.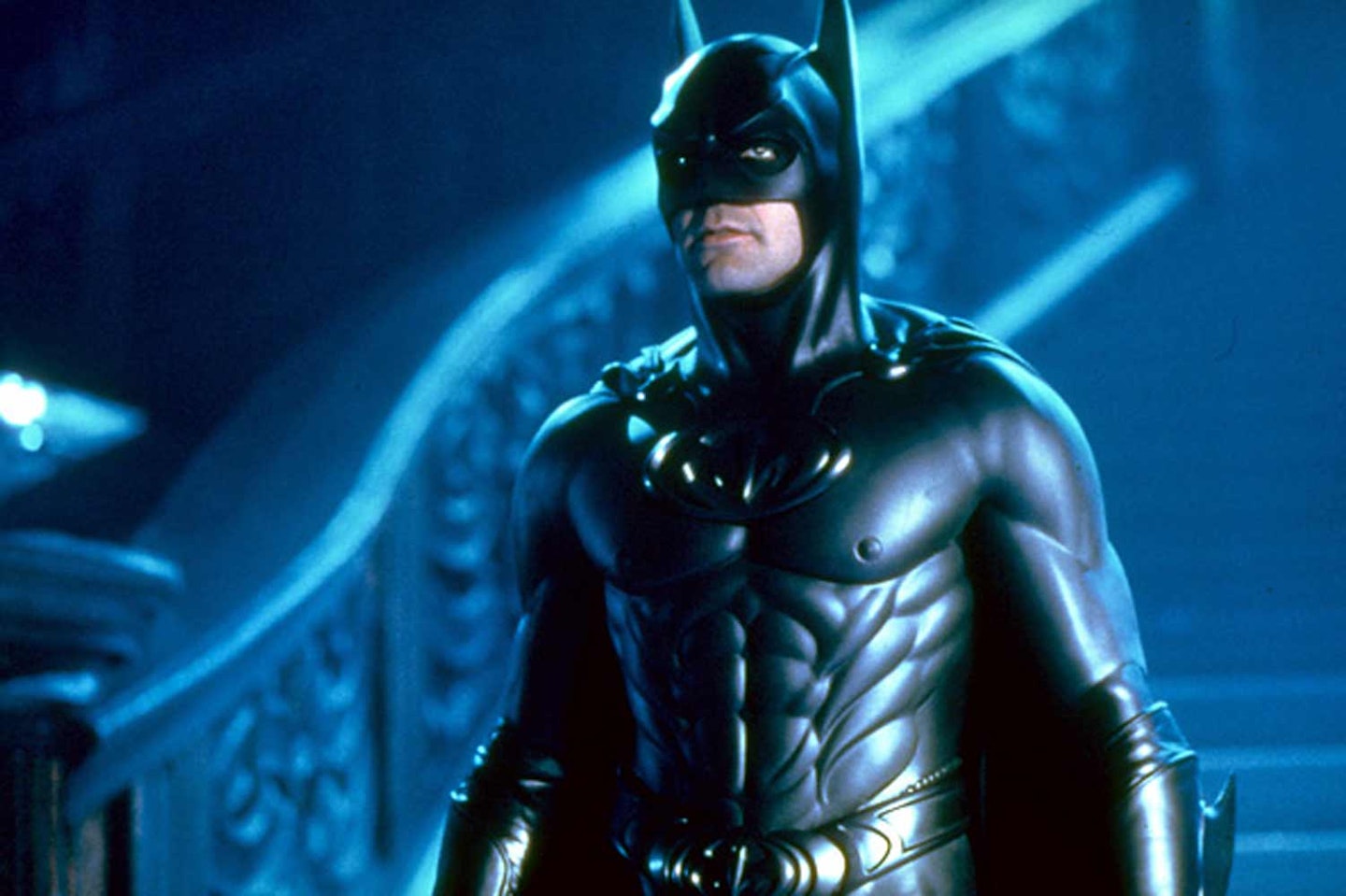 5 of 12
8) George Clooney
Appears in: Batman and Robin (1997)Joel Schumacher's second Bat-flick was the film that broke the franchise for nearly a decade. And as for Clooney's Batman, all anyone ever talked about was the nipples. Quippy and easygoing, it essentially took audiences right back to the pop-art '60s of Adam West, but with none of that era's charm. Clooney deserves some slack for actually being a fairly creditable Bruce Wayne, but he never looks comfortable in the Batsuit, and in subsequent years has expressed nothing but embarrassment about the whole farrago. Arguably though, it's an easier watch than Batman Forever.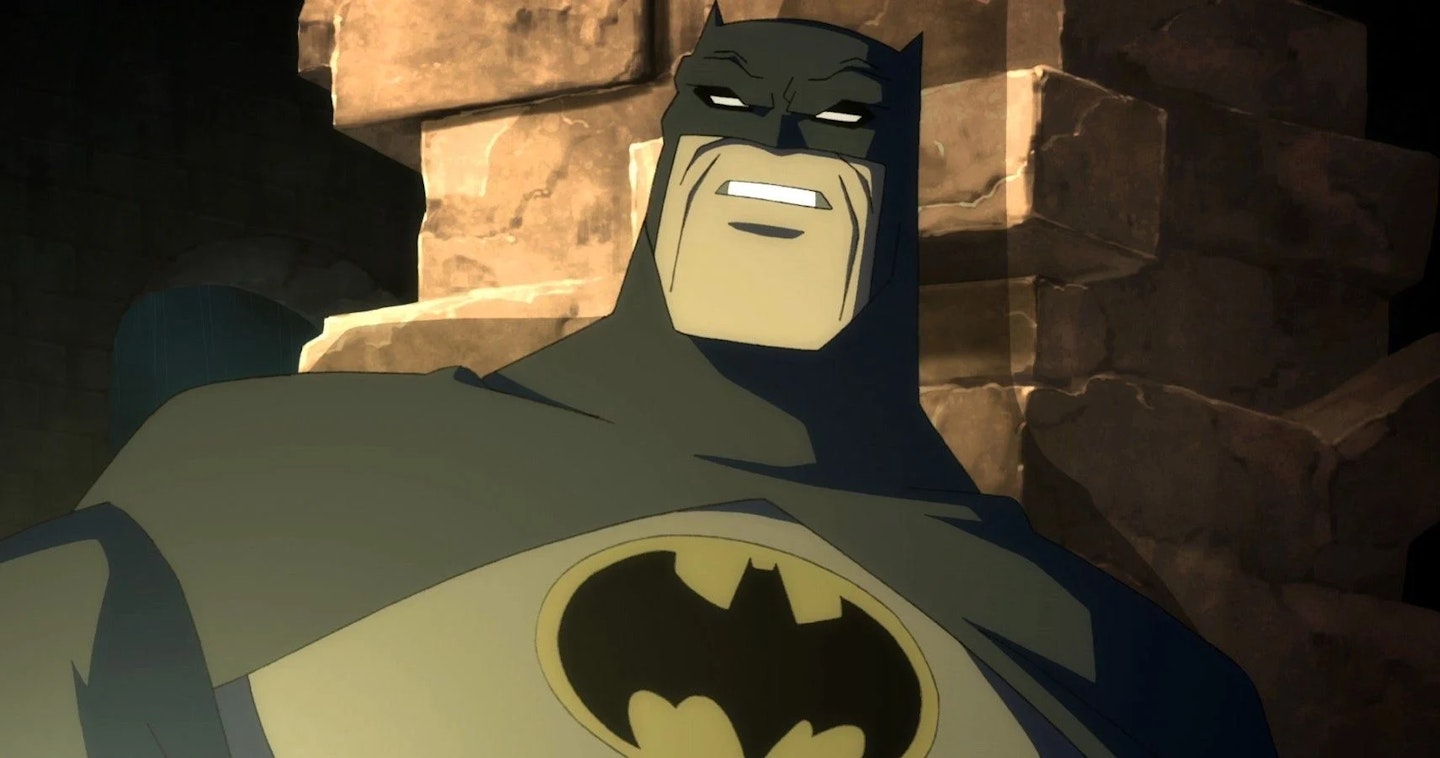 6 of 12
7. Peter Weller
Appears in: The Dark Knight Returns Part One (2012), Part Two (2013)The faithfully -animated adaptation of Frank Miller's game-changing graphic novel The Dark Knight Returns cast Peter Weller as the voice of Old Man Bat. There's a definite resonance in casting RoboCop as Batman, and Weller's unmistakeable timbre – by this point aged a gravelly 65 – indeed turned out to be note-perfect. Weller talked in interviews about his pride in becoming "part of the legacy of American cult fiction", and said that he viewed Bruce Wayne as "a non egalitarian, non-democratic guy who's used to getting his own way and is cranky if he doesn't".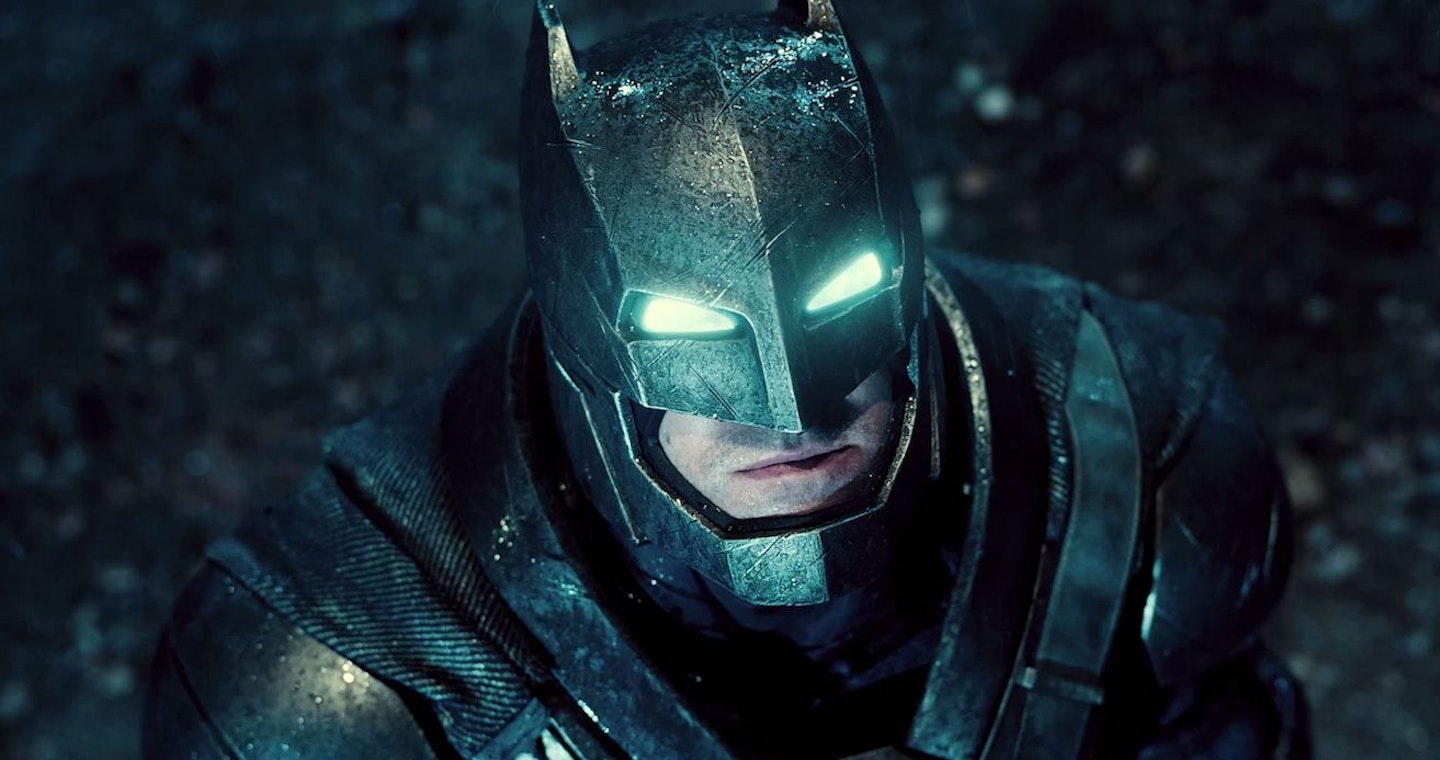 7 of 12
6) Ben Affleck
Appears in: Batman V Superman: Dawn of Justice (2016), Suicide Squad (2016), Justice League (2017), Zack Snyder's Justice League (2021)Speaking of Frank Miller, Affleck's Batman is essentially Miller's, but with a hefty Grant Morrison influence too – an older, grizzled, battle-hardened and paranoid Dark Knight. He's responsible for identifying and bringing together the eventual Justice League, but it's absolutely believable that he also has detailed files on exactly how to destroy every one of them should the need arise. Affleck imbues the character with a heavy-set weariness and fatalism that we hadn't seen in a screen Batman before, and his Bruce Wayne, while slightly more affable, is hardly less intense.
8 of 12
5) Will Arnett
Appears in: The Lego Movie (2014), The Lego Batman Movie (2017), The Lego Movie 2 (2019)In 1989, turning Batman away from camp and into the dark was a radical move. Nearly two decades later, The Lego Movie's reclamation of Batman as a figure of fun was equally refreshing – to the extent that he stole every scene he was in and quickly landed a film of his own. Arnett's blocky Bat cannily incorporates elements from his career-making turn as Arrested Development's hopeless Gob Bluth: deadpan and pompous and with no sense of self-awareness. It's a smart parody of Batmen one and all, but it's affectionate too: endlessly quotable and clearly written from a deep grounding in Bat-history.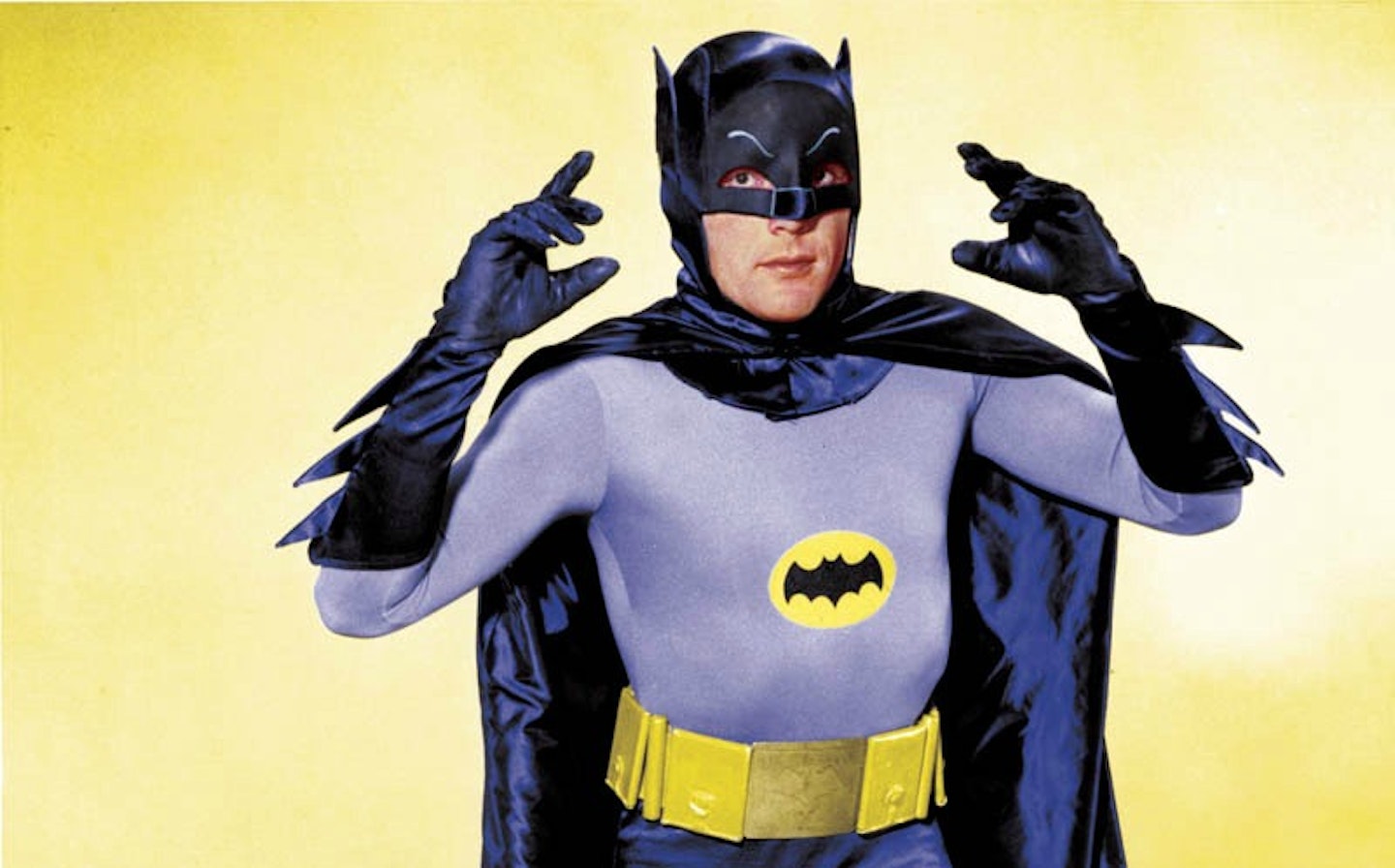 9 of 12
4) Adam West
Appears in: Batman (1966-1968), Batman: The Movie (1966)Comics writer Alan Moore has, in recent years, disowned his controversial Batman graphic novel The Killing Joke, lamenting his role in the '80s re-grim-ification of the Dark Knight, and saying how much he prefers the happier, wonkier era of the Bat-Family and Bat-Mite. For much of Batman's 80-plus years in the public consciousness, it was all simply wholesome family fun, and Adam West's Batman – straight-facedly blamming and zonking primary-coloured celebrity foes, dressed in a bodystocking and big pants in a sun-bathed Gotham – is the embodiment of that whole other ethos. We hate to break it to you, but conceptually, Batman is fundamentally very silly. Maybe West is the Batman the material truly deserves.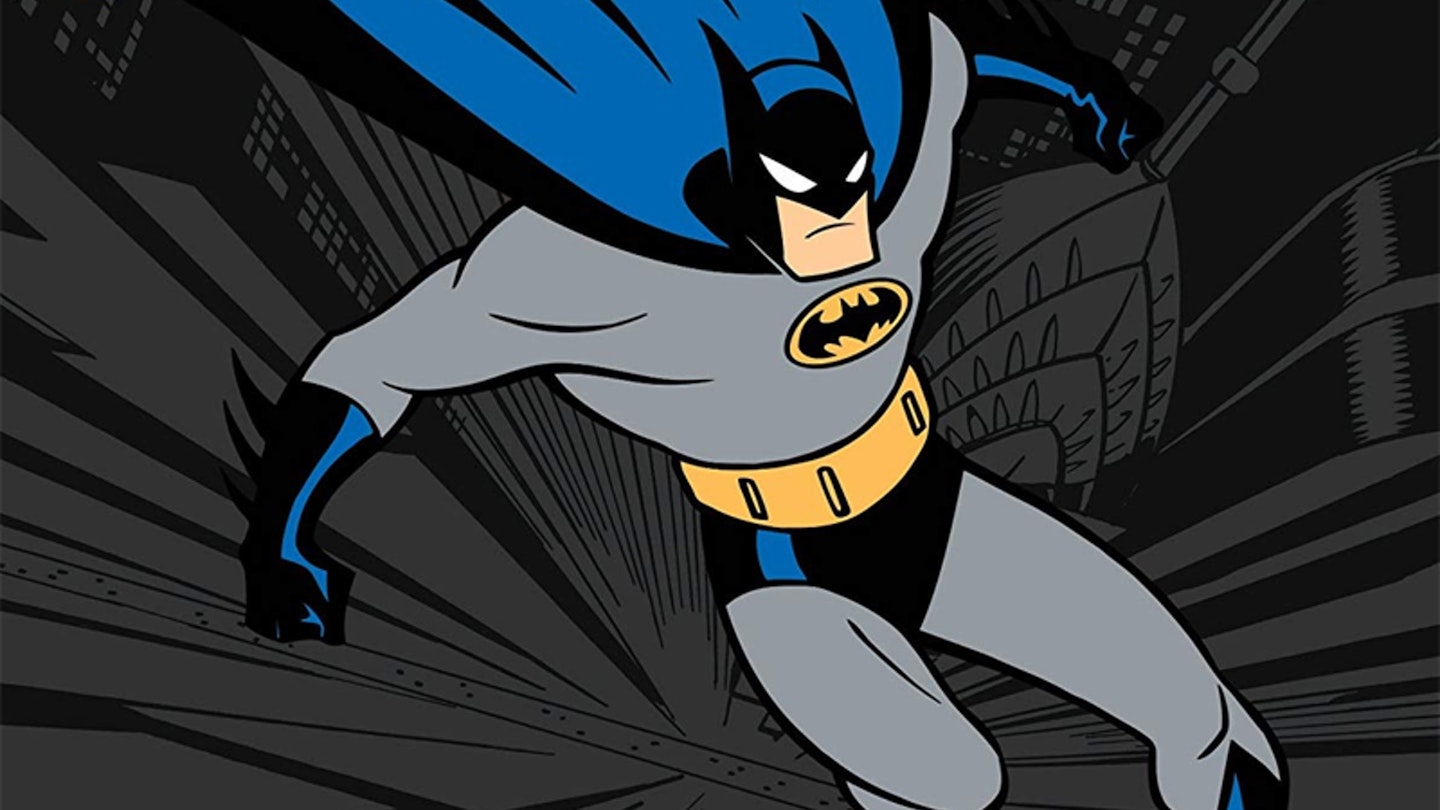 10 of 12
3) Kevin Conroy
Appears in: Batman: The Animated Series… and many moreStill voicing Batman after almost thirty years, Conroy is by far the role's longest incumbent. His Batman begins with the seminal post-Burton Animated Series in 1992, and his unforgettable tones – somehow blending nimble energy and sombre gravitas – continue through multiple further Batman and DC team series, video games including the recent Arkham series, and feature length animations like the classic Mask Of The Phantasm (1993) and Gotham Knight (2008). The Juilliard-trained actor finally stepped into live action playing an ageing Bruce Wayne in the crossover "Arrowverse" TV event Crisis on Infinite Earths in 2019, and his most recent Bat-voice gig was the same year's Justice League vs The Fatal Five. We're certain it won't be the last.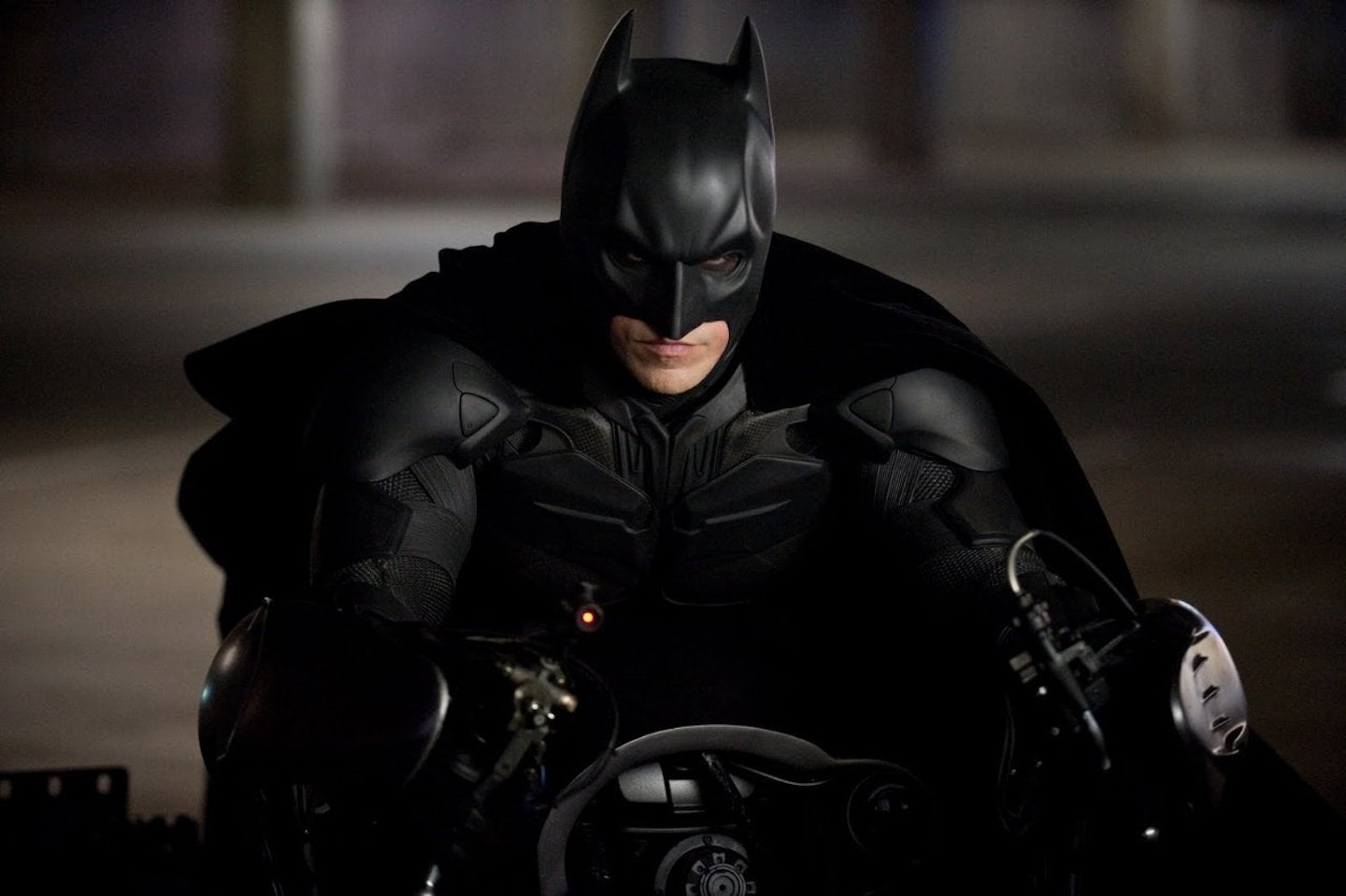 11 of 12
2) Christian Bale
Appears in: Batman Begins (2005), The Dark Knight (2008), The Dark Knight Rises (2012)Keaton whispered, but Bale roared. His Batman was less about subtle menace and more about militaristic precision and technology, coupled with strength and brute force. There's a sense with Bale that there isn't really a Bruce Wayne anymore: it's all about the monomaniacal focus on becoming Batman and the tragedy that he can never escape, the childhood trauma at the root of his Neitzschean personal evolution. Christopher Nolan's Dark Knight trilogy once again reconfigured Batman from a camp recent history (in this case Joel Schumacher's late-'90s instalments) into something more solemn and grounded – or as grounded as a series about a man in a cape fighting freaks can possibly be.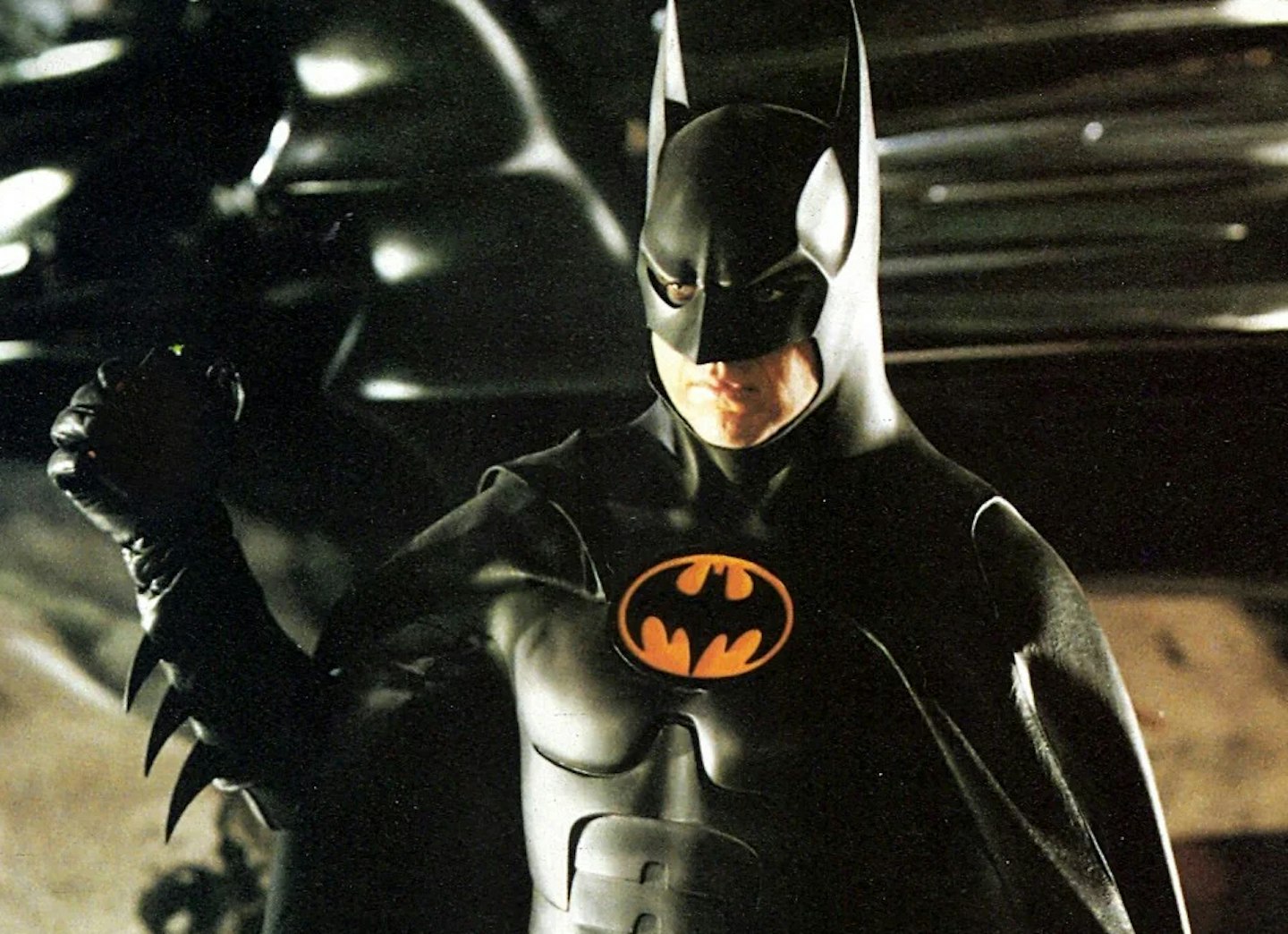 12 of 12
1) Michael Keaton
Appears in: Batman (1989), Batman Returns (1992)Tim Burton's first and only choice to fill his batsuit was the comedian he'd previously directed in the bonkers Beetlejuice. Bat-fans protested in their droves, but were silenced resoundingly when the cultural tsunami of Batman hit in the summer of 1989. An era-defining moment, it reinvented Batman for a generation, thanks to Burton's gothic, noir-ish vision of Gotham and Keaton's intricate performance, effortlessly channeling the fractured halves of both Bruce Wayne's charm (with actual humour) and Batman's angry menace. "What are you?", a terrified goon asked at the beginning. "I'm Batman," was the almost whispered response. Suddenly, there was no argument.
READ MORE: The Complete Story Behind Christopher Nolan's Dark Knight Trilogy
READ MORE: Batman Begins – How Christopher Nolan Rebuilt Batman