Amazon'ing and chilling this month? There's plenty to get your teeth into on the site over the next few weeks. Here are the highlights – movies, TV shows and documentaries – from this month's new batch. Circle the nearest calendar with the following dates...
---
The best TV shows on Amazon Prime
Good Girls Revolt – Season 1, 28 October
"I don't want to just watch the news," asserts one of the "good girls" of Amazon Prime's new period drama. "I want to feel part of it." That's the manifesto for a true-life but semi-fictionalised tale of 'News Of The Week' (actually Newsweek) researchers' quest for respect, equality and a lot less workplace chauvinism in late '60s New York. It's the creation of seasoned journalist Lynn Povich and features the great Nora Ephron (Grace Gummer) in her pre-When Harry Met Sally days. Expect this one to pitch for the sex-and-work-and-gender-equality gap left vacant since Mad Men ended.
Ripper Street – Season 5, 12 October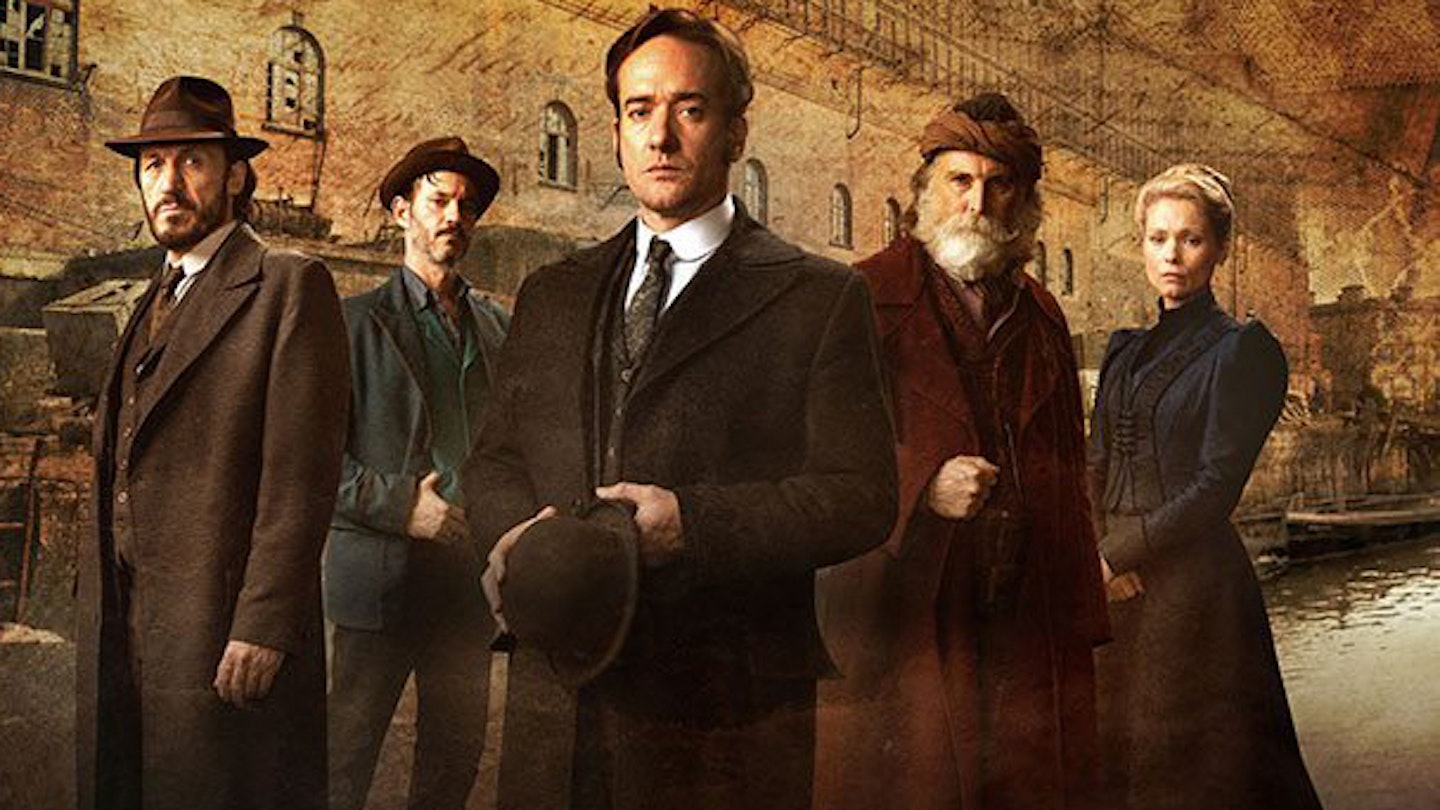 Amazon picked up this BBC period detective show when the BBC ditched it in 2013 and it reaches the end of the road this month on the streaming service. According to people in the know, it'll "make up one single story". Adds said know-alls: "Our heroes become fugitives, forced to operate outside the law as they pursue the most insidious enemy they have encountered yet". Those heroes, of course, are Matthew Macfadyen's Detective Inspector Reid and Detective Sergeant Drake (Jerome Flynn) of Whitechapel's H Division. Ranged against them are Jedediah Shine (Joseph Mawle), Inspector Reid's ruthless adversary, and other implacable foes.
---
The best movies on Amazon Prime
Shaun The Sheep Movie – 1 October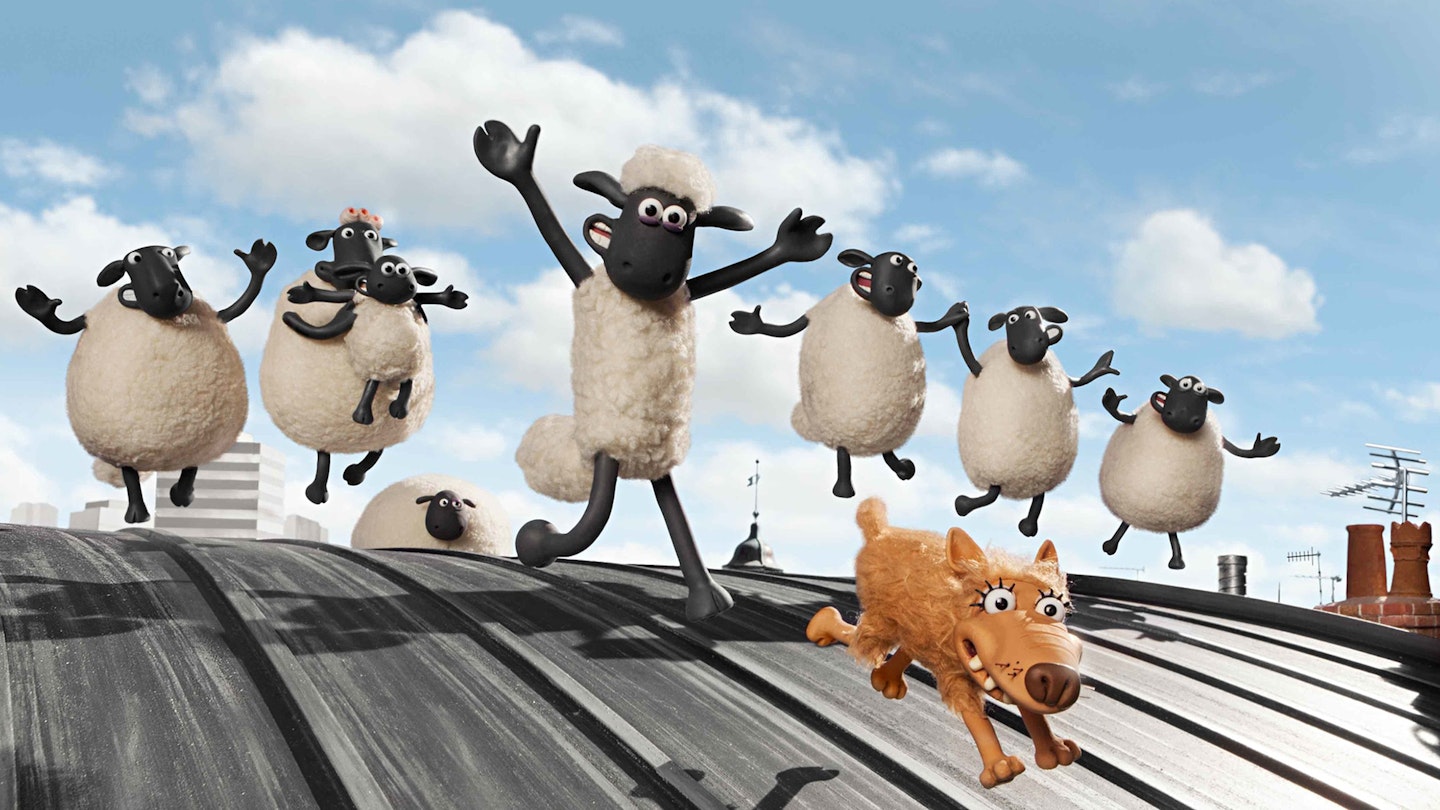 Those folks over at Aardman sure do know how to mould a hit. Another Oscar-nominated animation, there's a lot less talking and, err, a lot more bleating during this infectious big-screen adventure. The creators of Chicken Run move the action from the farmyard to the city as the woolly critters accidentally find themselves in the wrong place after a mix up with a farmer. It's absolutely baaaaaarmy. (Sorry.)
The Hunger – 6 October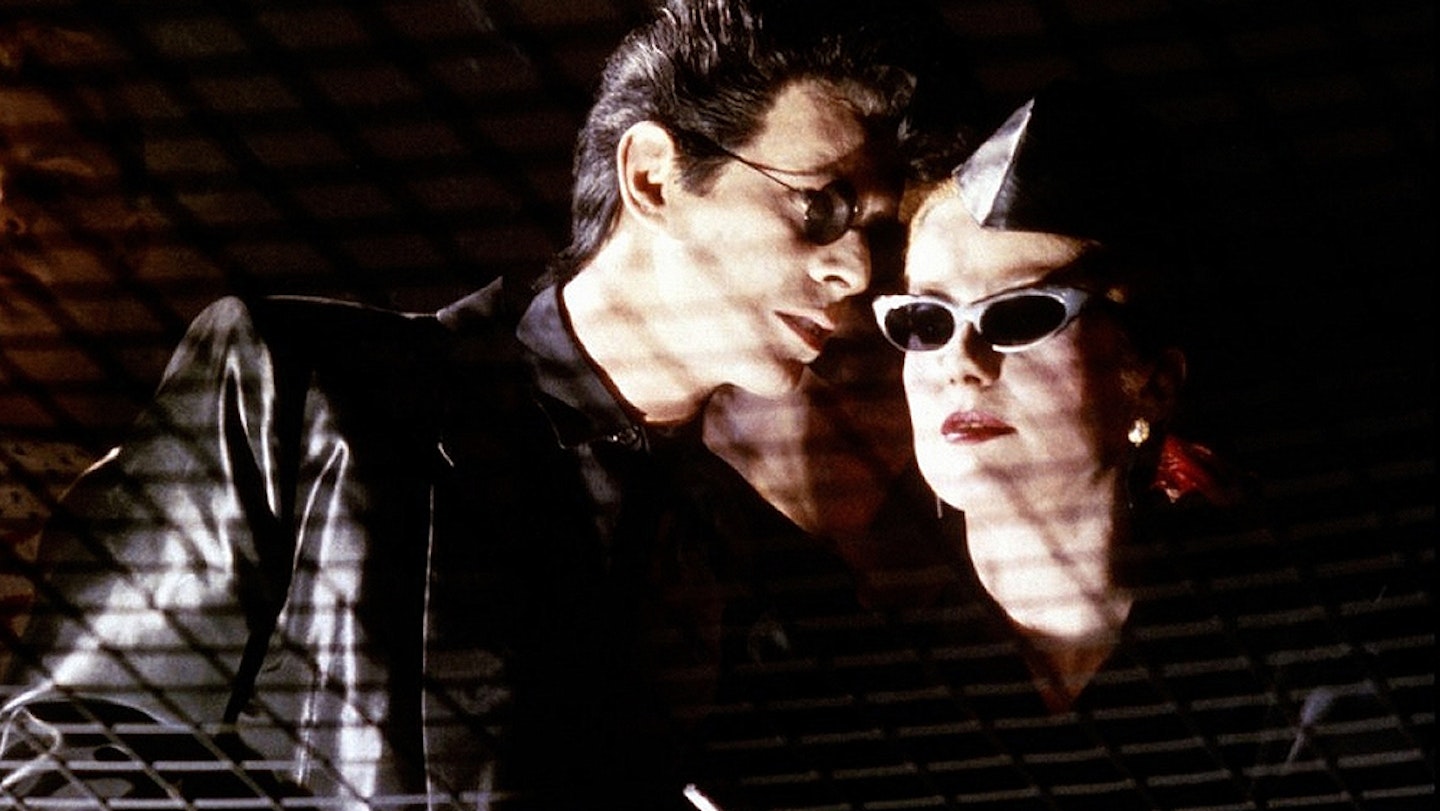 A weird and occasionally wonderful addition to the well-stocked crypt of vampire movies, this early Tony Scott effort will fulfil all your angular cheekbone and sexy languor needs this month, with Catherine Deneuve and David Bowie providing plenty of both. The pair play New York bloodsuckers preying on unwary revellers. As Scott once explained in Empire, its arthouse flourishes saw him panned at the time. "[I used a lot of smoke, backlight, the occasional billowing curtain. Well, a lot of billowing curtain," he laughed. "It got slammed for being esoteric and artsy. It got fucking killed. It took me three more years to get another movie after it." Catch this Scott curio on Amazon now.
Corpse Bride – 6 October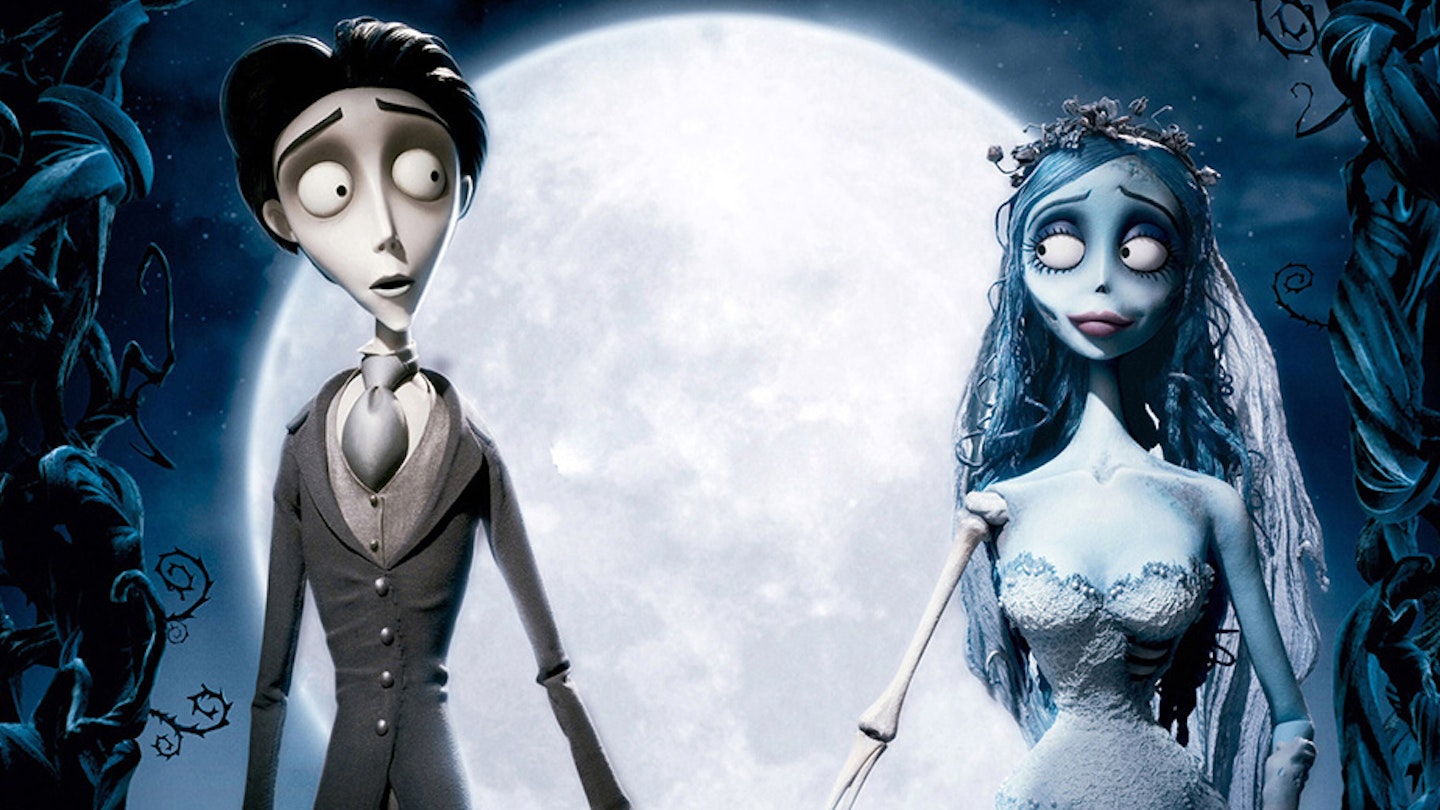 This stop-motion treasure combines all of Tim Burton's favourite things (gothic weirdness, icky creatures, stuff with cobwebs on) into one dark-hued fairy tale. Its appearance on Amazon this month makes a perfect counterbalance to this year's wave of (occasionally terrific) CG animations and a handy stop-gap until such a time as Laika's similarly Harryhausen-y gem Kubo And The Two Strings arrives on streaming sites. The Orpheus-like plot sees Helena Bonham Carter voicing the titular bride, now cast into the shadows, and Johnny Depp lending his larynx as her wannabe-betrothed, Victor. But it's Enn Reitel who steals the show as Peter Lorre in bug form.
The Year Of Living Dangerously – 6 October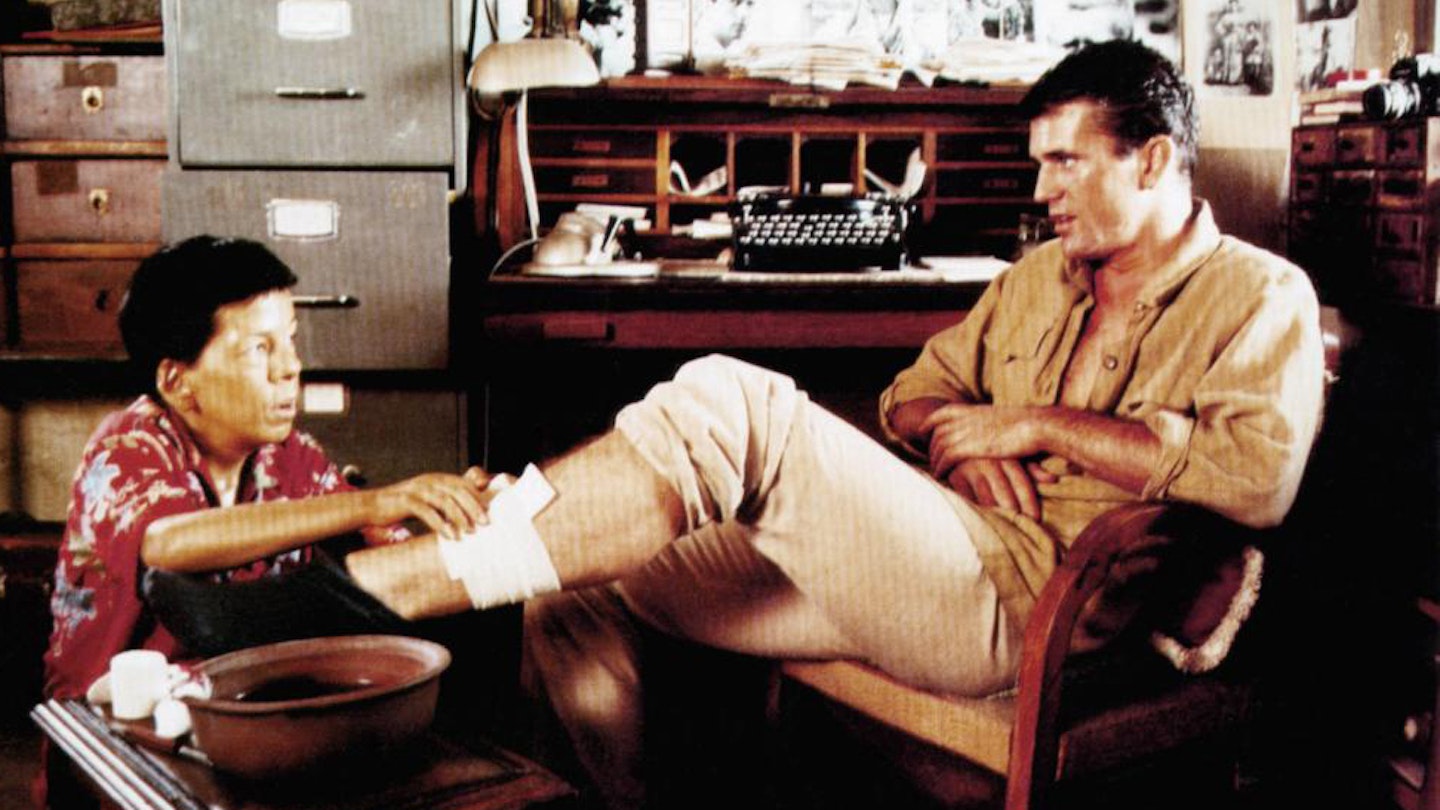 Peter Weir goes vérité in a real-life thriller that centres on Indonesia's aborted 30 September coup in 1965. It's a tough but thoughtful watch, with shades of The Killing Fields, and allows a young Mel Gibson plenty of meaty work as an Aussie journalist, Guy Hamilton, caught up in the middle of the tumult. Linda Hunt famously won an Academy Award playing across gender as his local photographer Billy Kwan.
**The Exorcist – 13 October **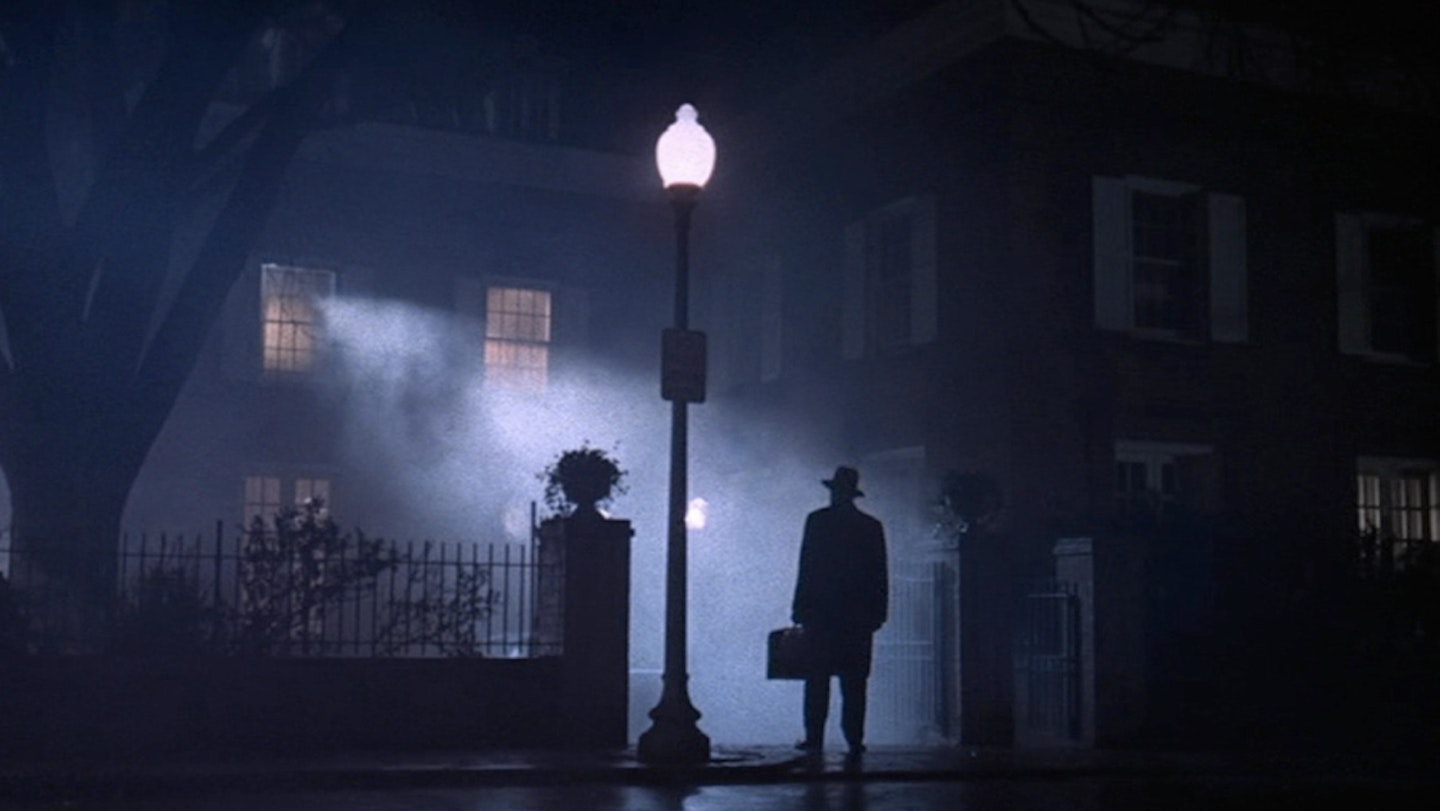 Whether or not you think it's the scariest film of all time, William Friedkin's possession classic is definitely the scariest film on Amazon Prime this month – even including the Kevin James entries. The Exorcist still packs a punch four decades after its release, with key contributions from Ellen Burstyn's Oscar-nominated turn as troubled movie star mom Chris MacNeil, Max von Sydow as Father Merrin and Linda Blair as the pea-soup-spewing Regan. But it's William Peter Blatty's ageless script and the Friedkin-infused mood of its sticky dread that still makes it the perfect Halloween night in.
A Bigger Splash – 20 October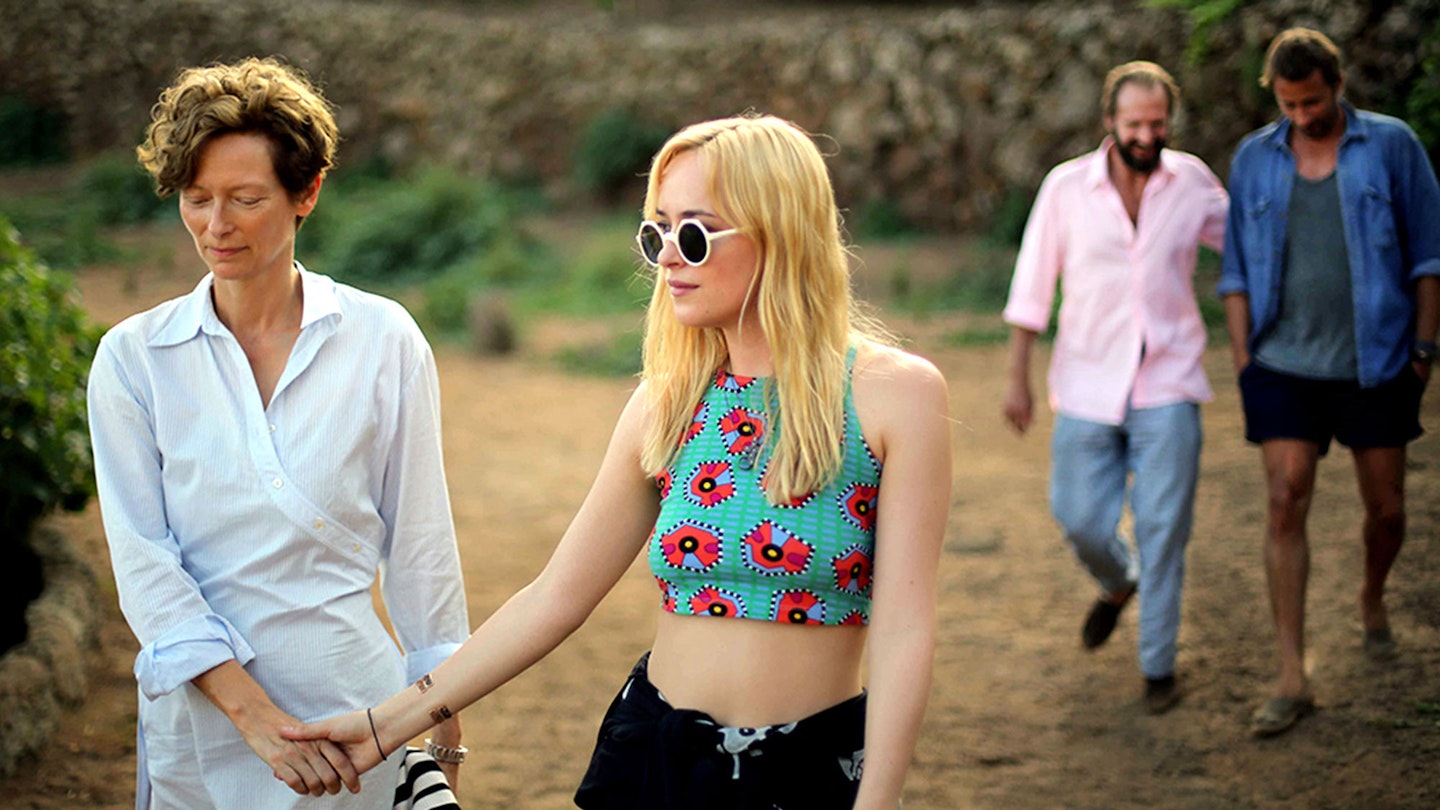 Luca Guadagnino's sun-kissed tale of love and jealousy sees Tilda Swinton's Bowie-esque rockstar, Marianne Lane, loved up with Matthias Schoenaerts on a remote Italian island. But when a former flame (Ralph Fiennes) turns up with his daughter (Dakota Johnson), the tensions shift. Momentously. Not only will A Bigger Splash be remembered for Ralph Fiennes prancing about to The Rolling Stones' Emotional Rescue in one of the best scenes of 2016, but also for him shouting, "FUCKING GECKO SHIT!". Trust us, it's well worth your time.
Wild Bill – 23 October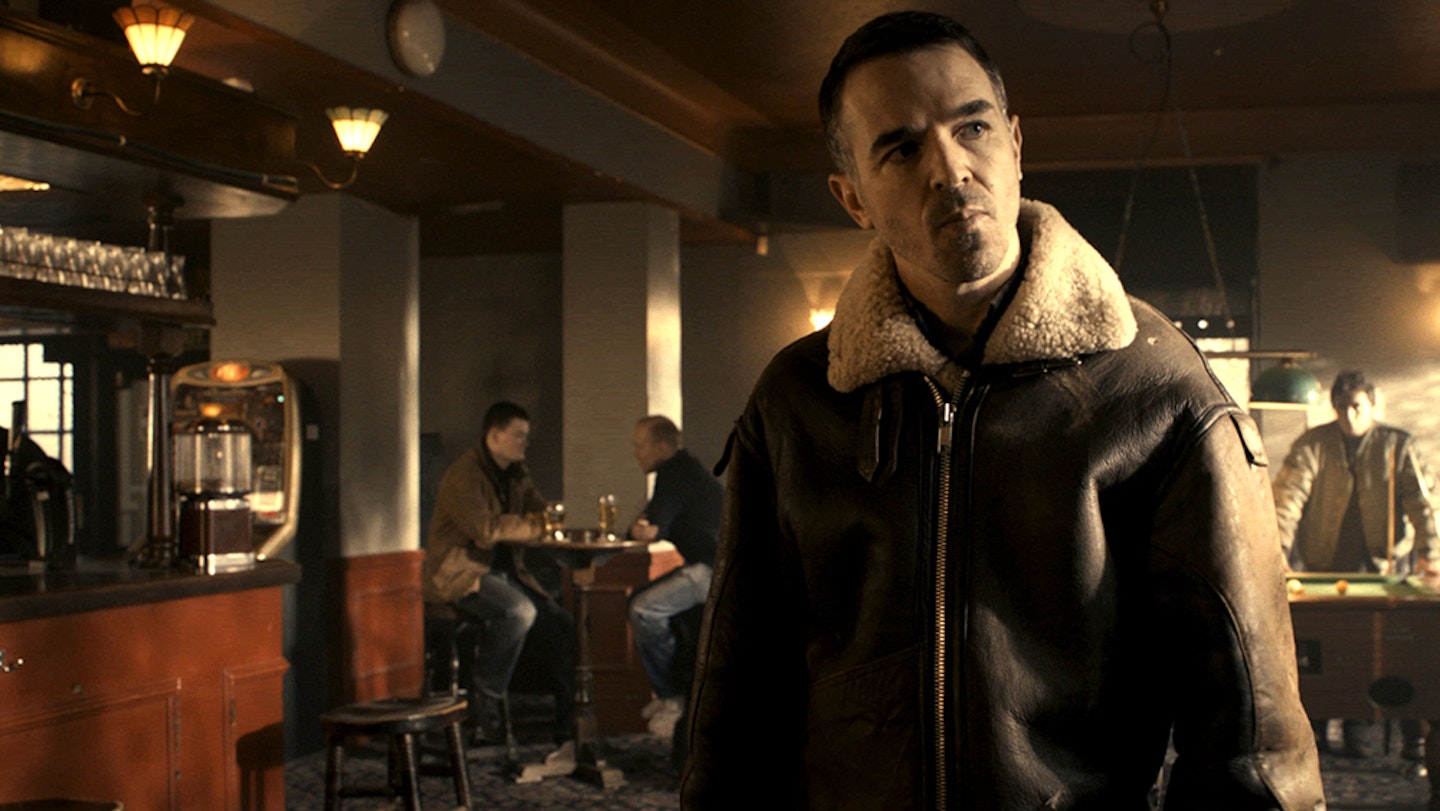 Dexter Fletcher's debut put him on the map as a British director, while continuing a pre-We're The Millers Will Poulter's road to stardom. When Bill (Charlie Creed-Miles) returns home from a spell in prison, he finds his sons living alone, 15-year-old Dean (Poulter) playing dad to younger brother Jimmy (Sammy Williams). The kids don't want to go into care, and Bill doesn't want to stick around – so Bill agrees to stay for a week after Dean threatens to tell the police his dad's been dealing. A touching, often incredibly funny slice of Brit grit.
Cloud Atlas – 27 October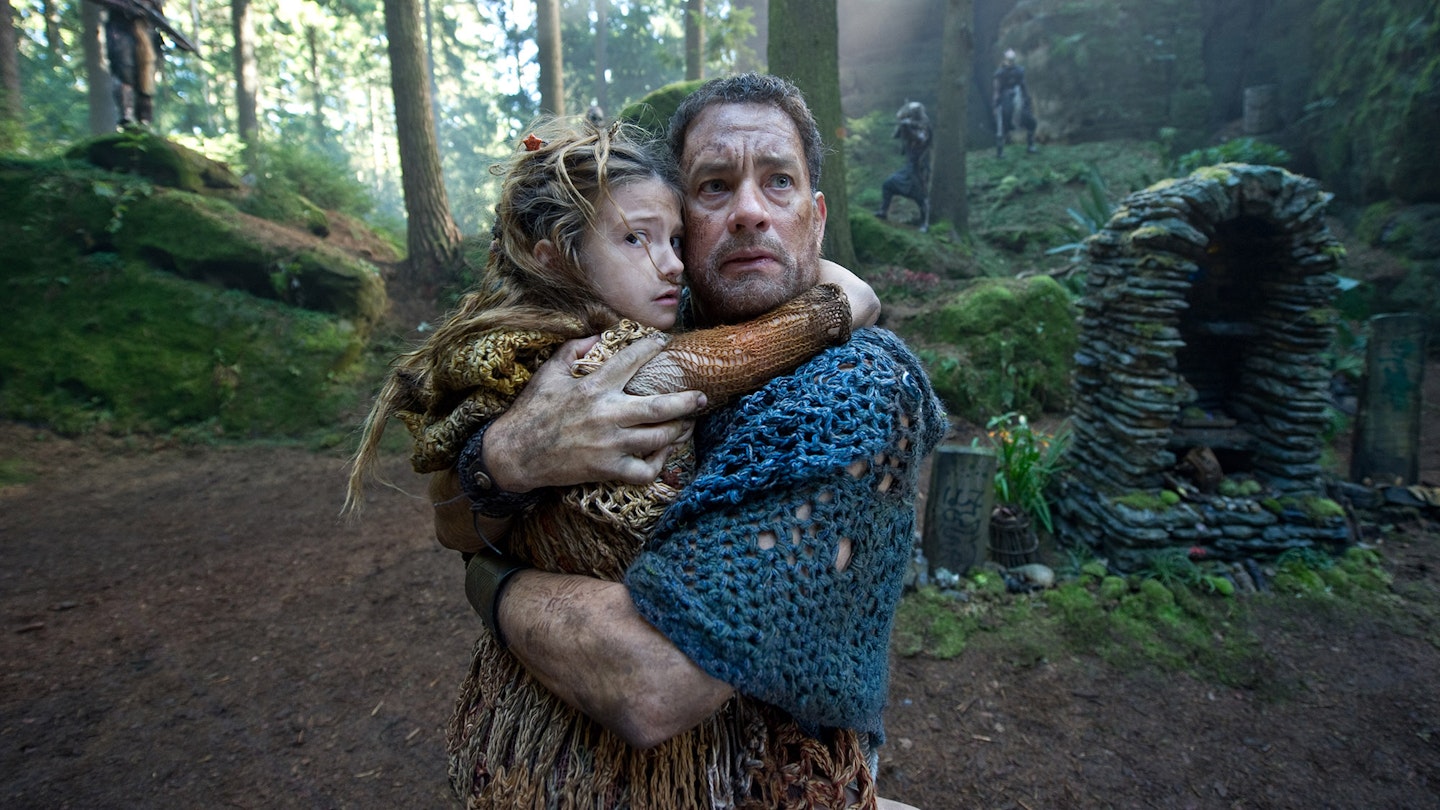 Tom Hanks, Tom Hanks, Tom Hanks, and Tom Hanks. No, your eyes aren't deceiving you: Hanks plays six roles in The Wachowskis' epic, time-spanning drama. Jim Broadbent, Ben Whishaw, Halle Berry, Hugh Grant, James D'Arcy, (deep breath) Hugo Weaving, Doona Bae, Jim Sturgess, Keith David, David Gyasi and Susan Sarandon also embark on this adaptation of David Mitchell's (not that one) seemingly unfilmable novel. Sci-fi, politics, love affairs, slapstick, Tom Hanks as a gangster: Cloud Atlas really does have it all.
The Man With Two Brains – 27 October
Carl Reiner's bonkers science-fiction comedy is the perfect showcase for Steve Martin's elastic skills. Martin plays Dr Hfuhruhurr, a half-crazed scientist who pioneers a new procedure allowing him to transplant human brain into new bodies. If you're a fan of The Jerk (or any of Martin's '80s comedies, for that matter), this loopy take on Frankenstein's monster throws in a delirious Kathleen Turner turn for good measure. Seen Weird Science? This is Even Weirder Science.
The Town – 27 October
Following Gone Baby Gone, Affleck's sophomore directing gig stays in Boston, but moves the focus to a group of armed bank robbers. The problem (aside from robbing banks)? A bank manager (Rebecca Hall) they release after a hostage situation just so happens to live locally. And she may or may not hold the key to getting them all sent down. Featuring Pete Postlethwaite in his penultimate role, The Town also earned Jeremy Renner his second Oscar nomination in as many years for playing live wire, Jem.
---
[The best of what's on Netflix this month.
](http://www.empireonline.com/movies/features/netflix-monthly-guide/)