Oh, sure, the zombies are strutting their stuff, walking, talking and fearing all over the place, but vampires aren't taking this crap lying down (at least not at night). The horror sub-genre, which had a hell of a ride for a while there, is clawing its way back with ten new film and TV projects on the way.
The Vampire Chronicles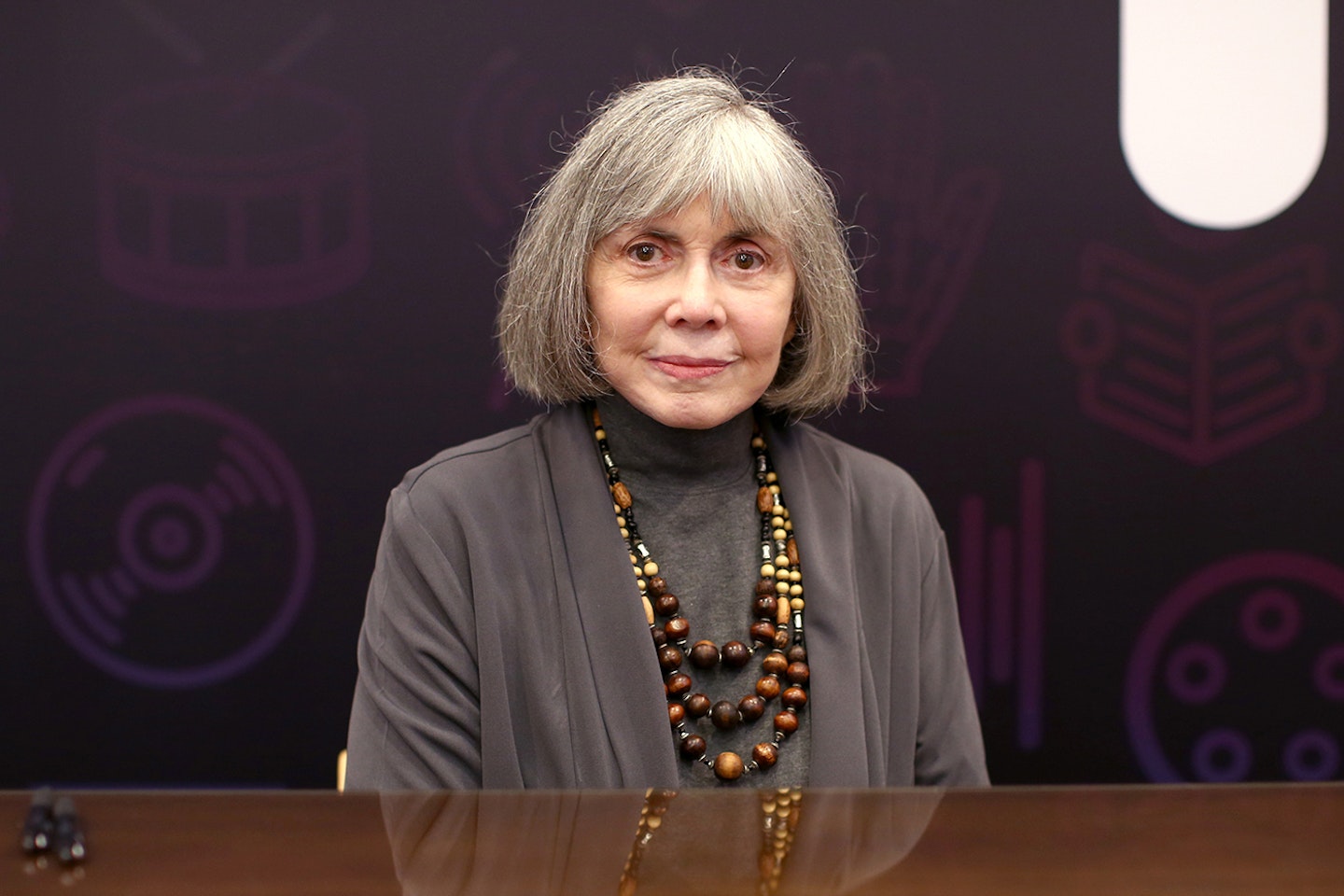 Millions of Anne Rice fans no doubt clasped their jugulars in joy upon hearing that the author will be turning her long-running string of novels into a television series. This show has been preceded by twelve novels, a number of literary spin-offs, and the film adaptations Interview With The Vampire: The Vampire Chronicles (1994) and Queen Of The Damned (2002). There had been a new film in the works from Lionsgate and Imagine Entertainment, but the rights lapse,returning to the author. Of the TV version, Rice recently explained, "I want to develop a plan for a series truly based on the Chronicles, not simply a loose adaptation or compression, which the movies made necessary. But open-ended TV where you can take a book like The Vampire Lestat and you can begin with that book and maybe do two whole seasons of the television series just devoted to that book." Our fangs are all a tingle at the thought of it.
Carmilla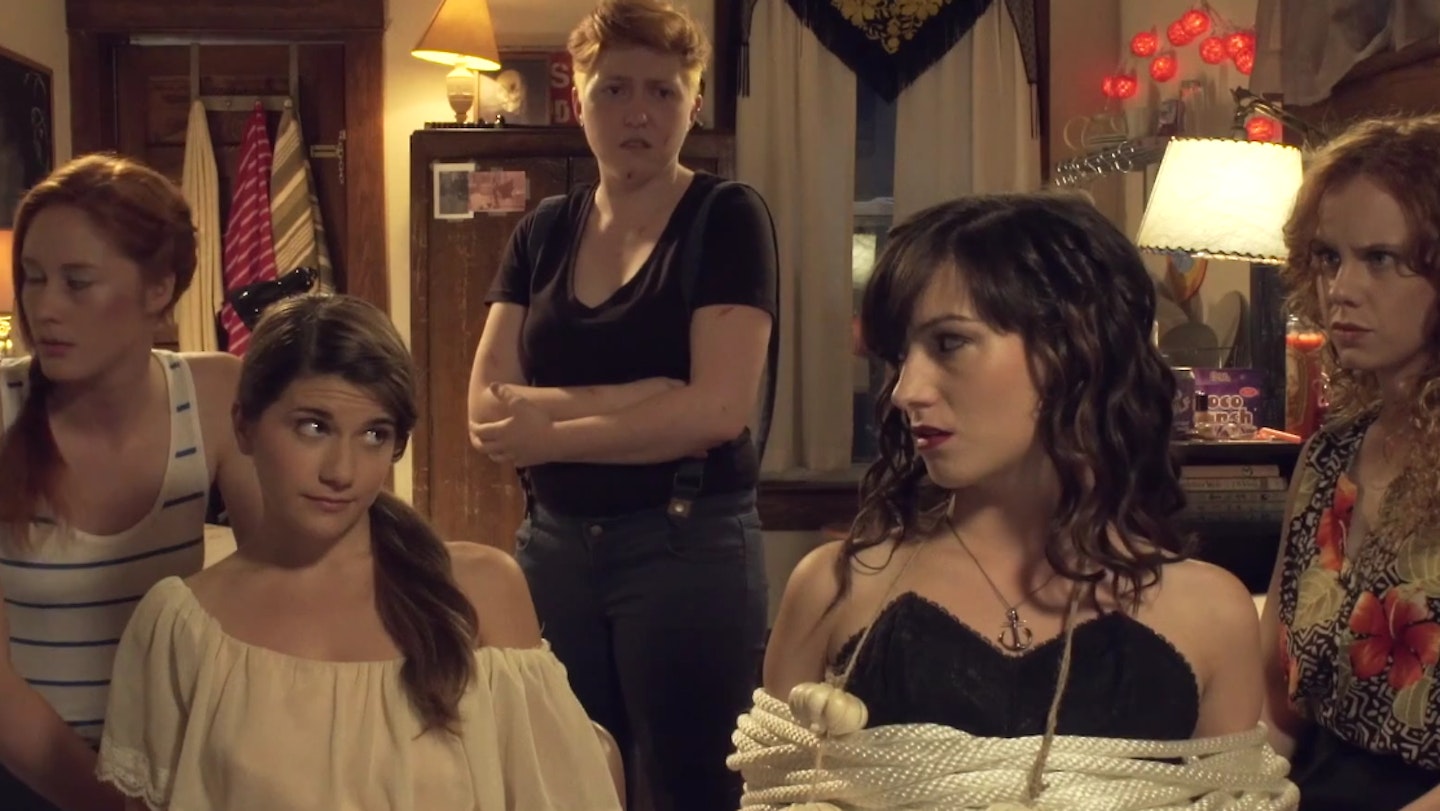 Sheridan Le Fanu's 19th Century novella has been the source for a number of films, including Hammer's 1970 production of The Vampire Lovers. More recently it inspired the webseries Carmilla, which is now being developed as a feature film. The series is set at a fictional university and presented as a video journal created by Elise Bauman's Laura Hollis. Her roommate mysteriously disappears and is replaced by Carmilla Karnstein (Natasha Negovanlis). As Laura investigates the disappearance of what turns out to be a number of students, she learns that Carmilla is actually a vampire, and as things unfold a romantic relationship develops between them. While the webseries has no editing — it's all presented as a webcam journal — the movie will be more of a Scooby-Doo like adventure that gets out there in the world.
The Passage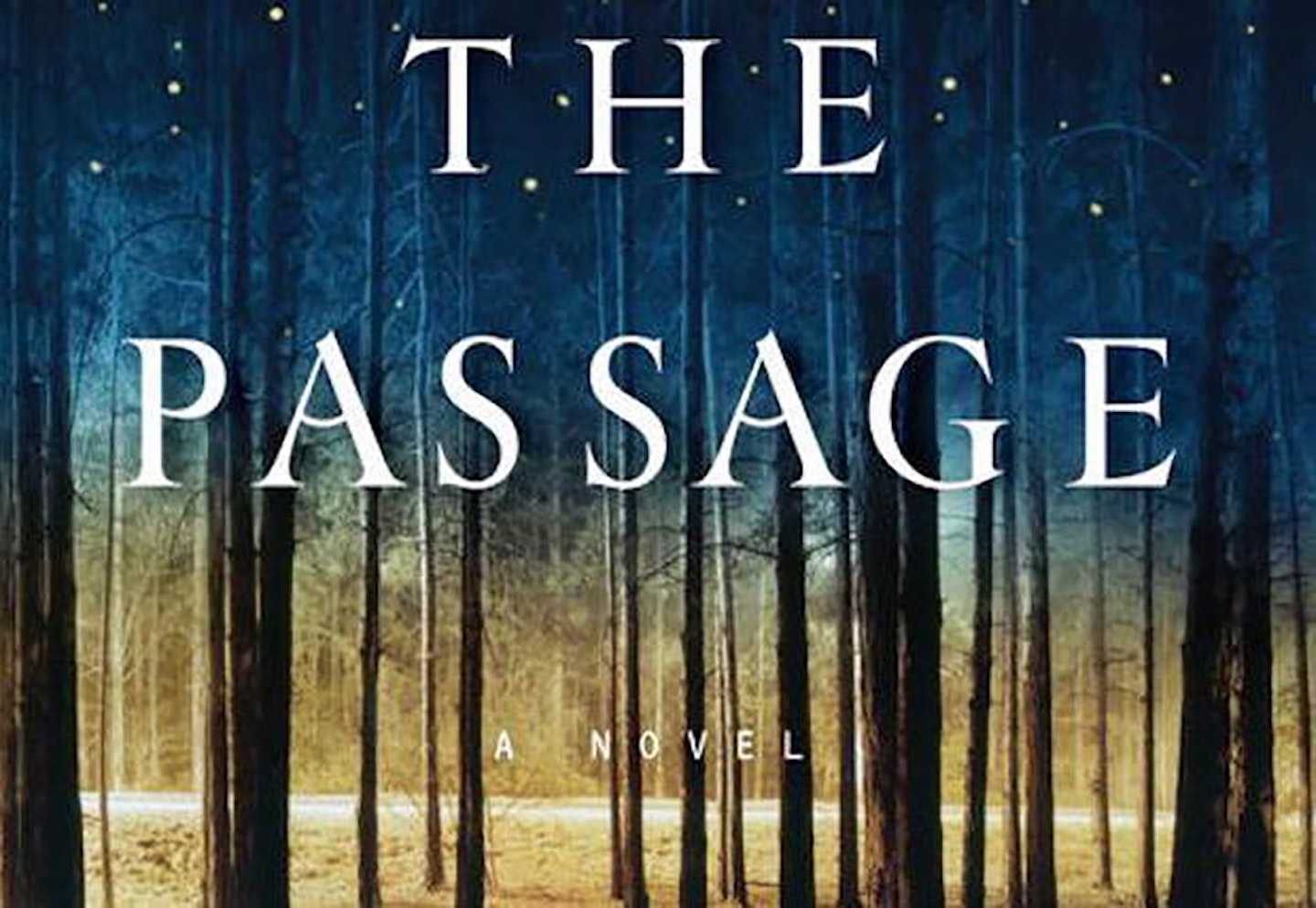 With an aborted film attempt behind it, Justin Cronin's vampire novel The Passage (first in a trilogy that includes The Twelve and City Of Mirrors) is coming to television. As is wont to happen in these situations, scientific experimentation goes apocalyptically wrong when attempts at creating an immunity-boosting drug — based on a species of South American bats — results in a rapidly spreading virus that transforms people into vampires. Expected to direct is Matt Reeves, who, in a game of six degrees of undead separation, had also taken on the American film version of Let the Right One In, Let Me In.
Cuddles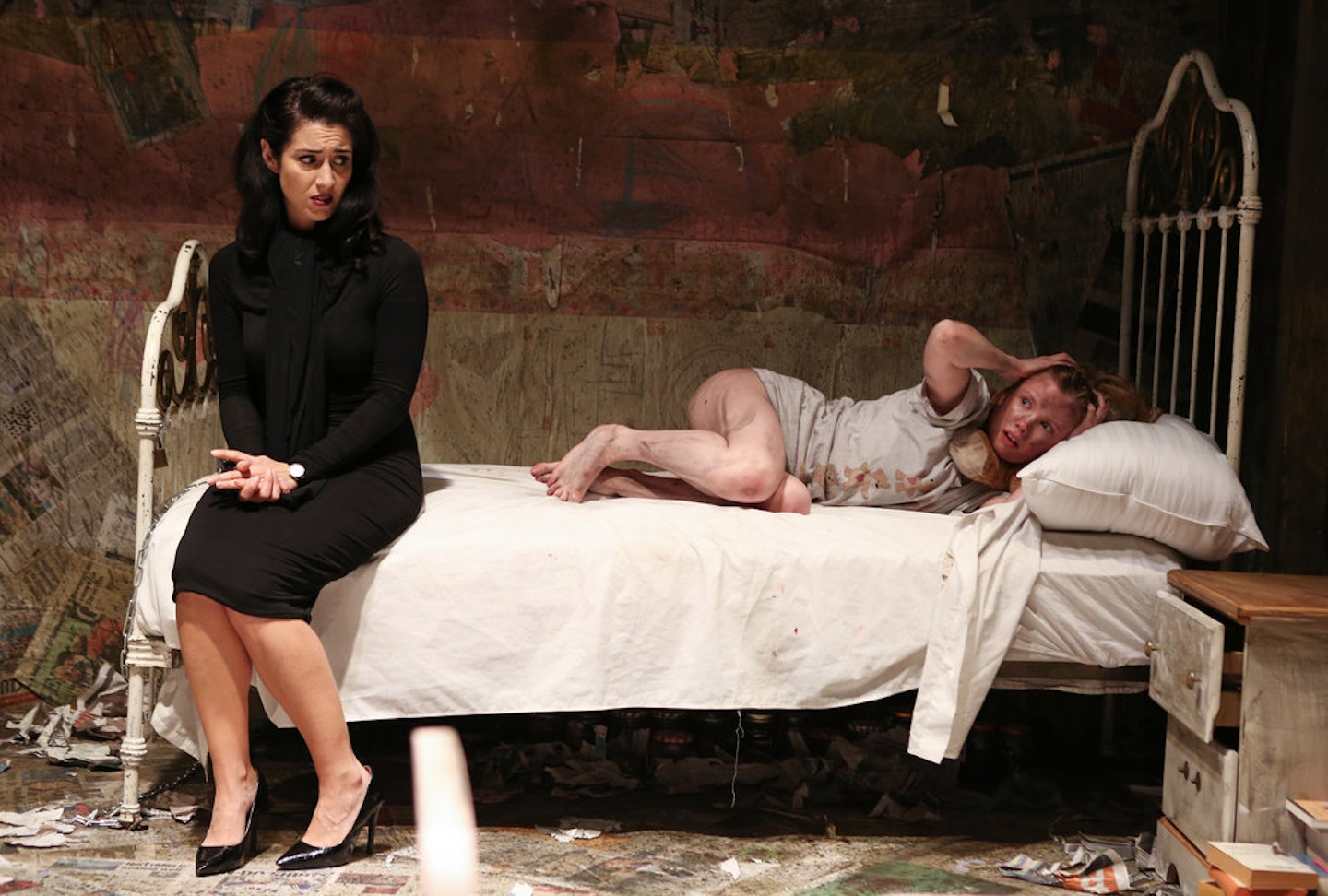 Nicole Kidman's Blossom Films is planning on producing the film adaptation of British playwright Joseph Wilde's Cuddles, which debuted in the UK before being mounted Off-Broadway in America. The play's official description suggests that you begin by imagining "a world without sunlight where Harry Potter, Bilbo Baggins and the cast of Dante's Inferno are real; where princes with adjectives instead of names seduce beautiful princesses; where there's just one living, breathing human being to cuddle. Welcome to Eve's world." The character of Eve is a vampire who's thirteen-years-old and who has never seen the world outside the four walls of her bedroom. Her only knowledge has come from the storybooks of her sister, who has also been providing her with a blood source. Now the time has come for Eve to expand her world and see what's out there. Kidman has enthused, "Joe's voice is so beautifully subversive."
Drink, Slay, Love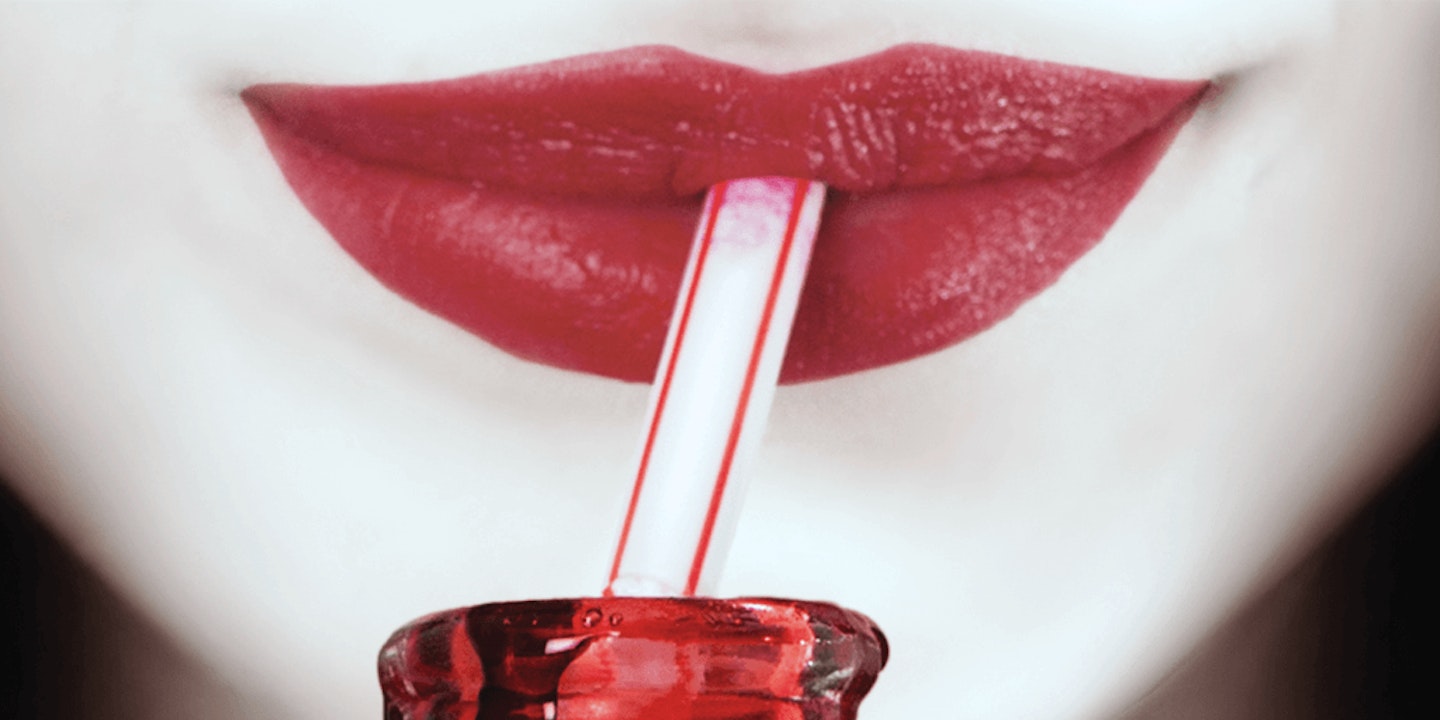 Sarah Beth Durst's 2011 novel of the same name is being adapted as a TV movie that will undoubtedly serve as the pilot for a possible series. It deals with a family of vampires, one of which — sixteen-year-old Pearl — undergoes some sort of transformation that results in her being able to survive in the daylight. Taking advantage of this, the rest of the family sends her to high school to obtain "fresh, young blood" for an upcoming ceremony designed to honor the king of vampires. The problem is that her immunity to the sun is accompanied by the return of her conscience, which could be deadly for her. Cierra Ramirez stars as Pearl.
Van Helsing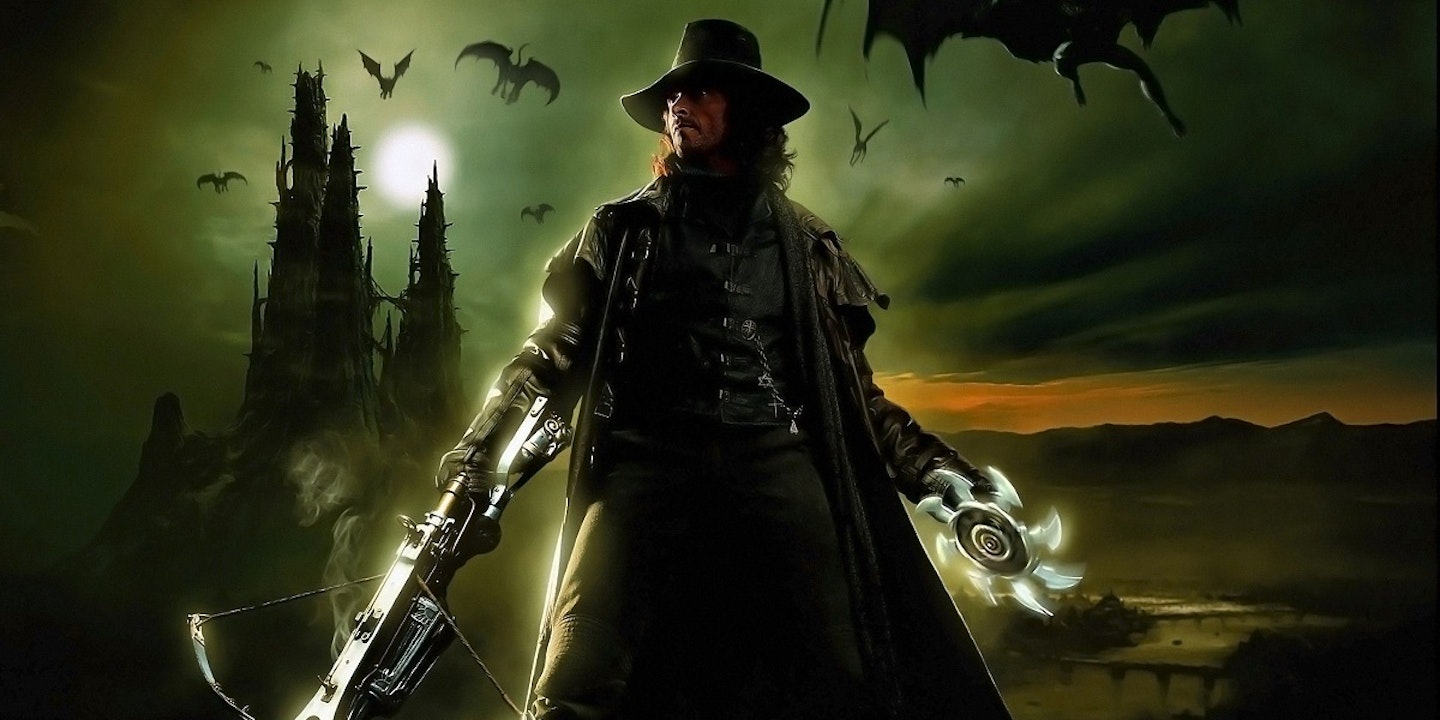 Universal, home of the original shared universe (Frankenstein Meets the Wolfman, House Of Dracula, Abbott And Costello Meet Frankenstein, etc.), is at it again, resurrecting a variety of their classic horror characters. New to the mix, though likely to be a part of it all, is Van Helsing, a modern take that has nothing to do with the Stephen Sommers/Hugh Jackman version. Not much is known about it at this point, though writer Jon Spaihts (Doctor Strange, Passengers) has allowed, "This is a monster hunter with encyclopedic knowledge, but it's set in the present day and it's just filled with good stuff I'm not allowed to talk about."
Forever Boys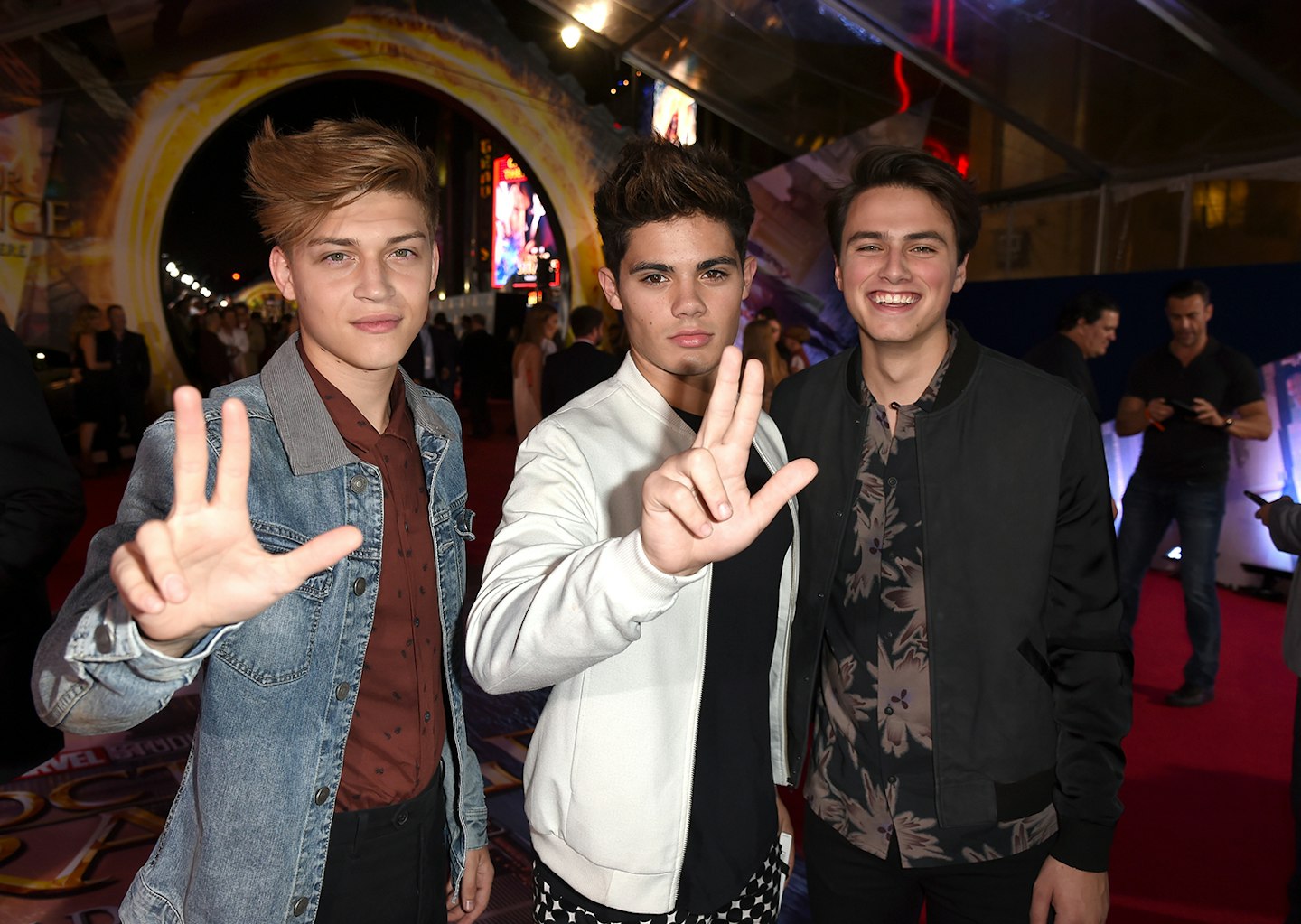 Kind of sounding like High Musical With Fangs, this TV movie/pilot stars the boy band Forever In Your Mind, who will be playing three brothers turned into vampires back in 1957 during their first concert. They've been living in secret ever since, though now a music producer, who has discovered the truth, convinces them of their potential as a vampire boy band in the present. One question: who's the bloodsucker, the band or the producer?
Let The Right One In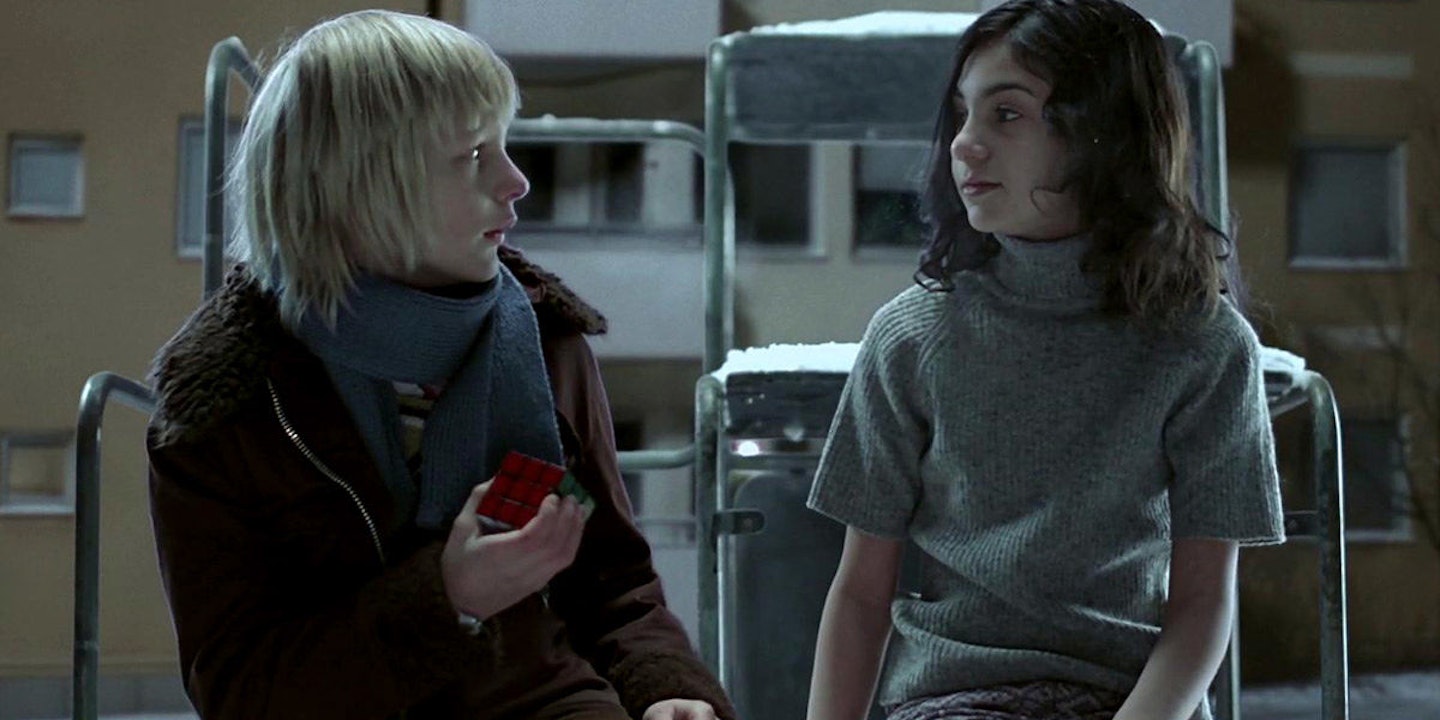 It began as a best-selling Swedish novel, became a Swedish film of the same name, was followed by an American remake called Let Me In, will probably become a Broadway musical at some point, and is definitely being turned into an American television version. Produced by Jeff Davis, (creator of the Teen Wolf TV series), it's set in a Vermont town with the focus on bullied 16-year-old Henry, who is very much alone in life. Until he becomes friends with a girl of about his age, Eli, who, it turns out, happens to be a vampire. That particular fact will apparently be gradually revealed. Benjamin Wadsworth is playing Henry, with Kristine Froseth cast as Eli.
The Lost Boys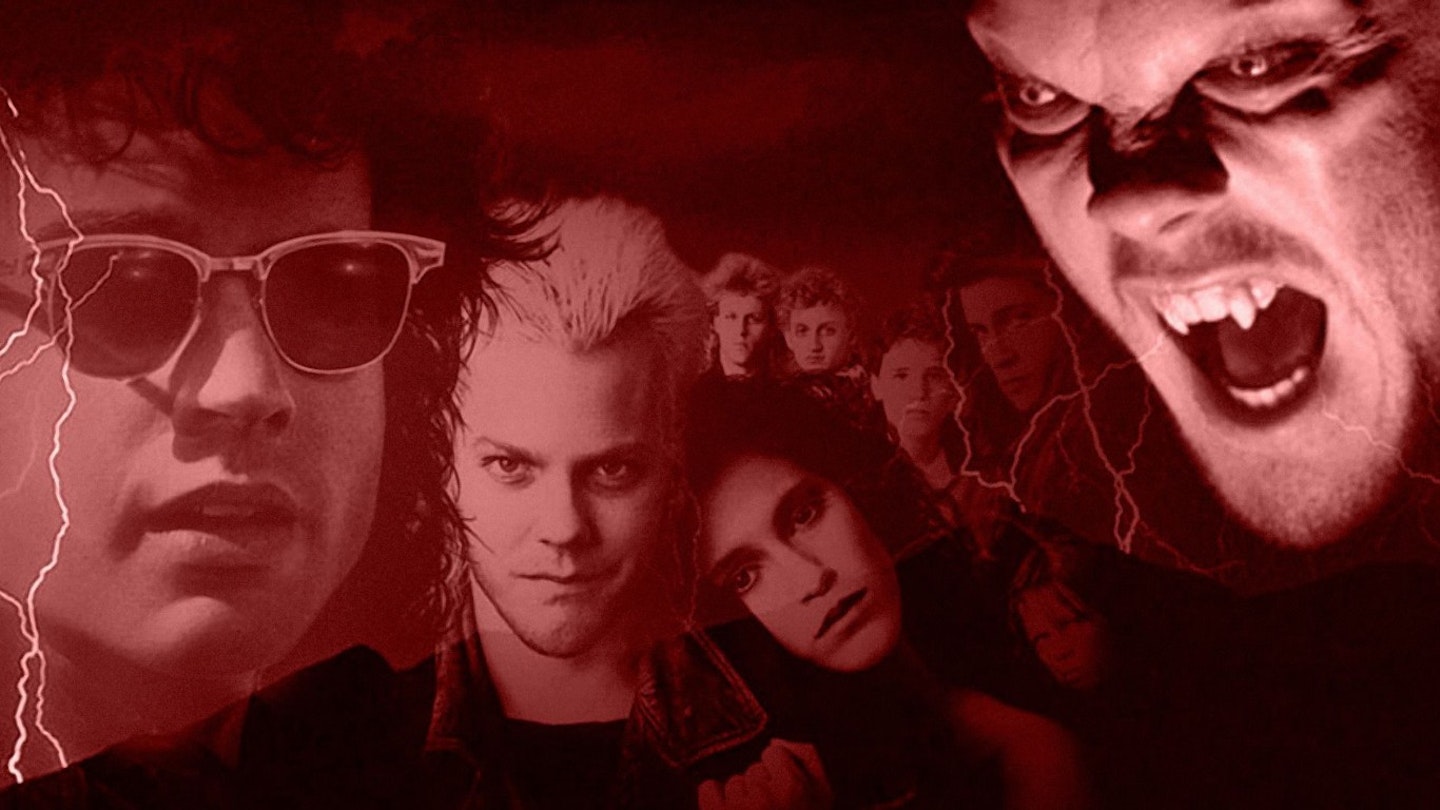 You've got to give writer/producer Rob Thomas credit. While somehow managing to make zombies (or at least one of them) endearing with the TV version of Vertigo Comics' iZombie, he's willing to give vampires an even shake. Thomas is adapting the 1987 feature The Lost Boys into a television series, and the approach being taken is an intriguing one. Assuming the proposed show goes seven seasons, it will follow the lead characters over the course of seventy years beginning in 1967, each season jumping forward a decade in time. If that actually comes to pass, it means that the show would ultimately move to 2037, offering up a unique look at vampires in the future. According to Thomas, the show will examine what it truly means to be immortal.
Midnight, Texas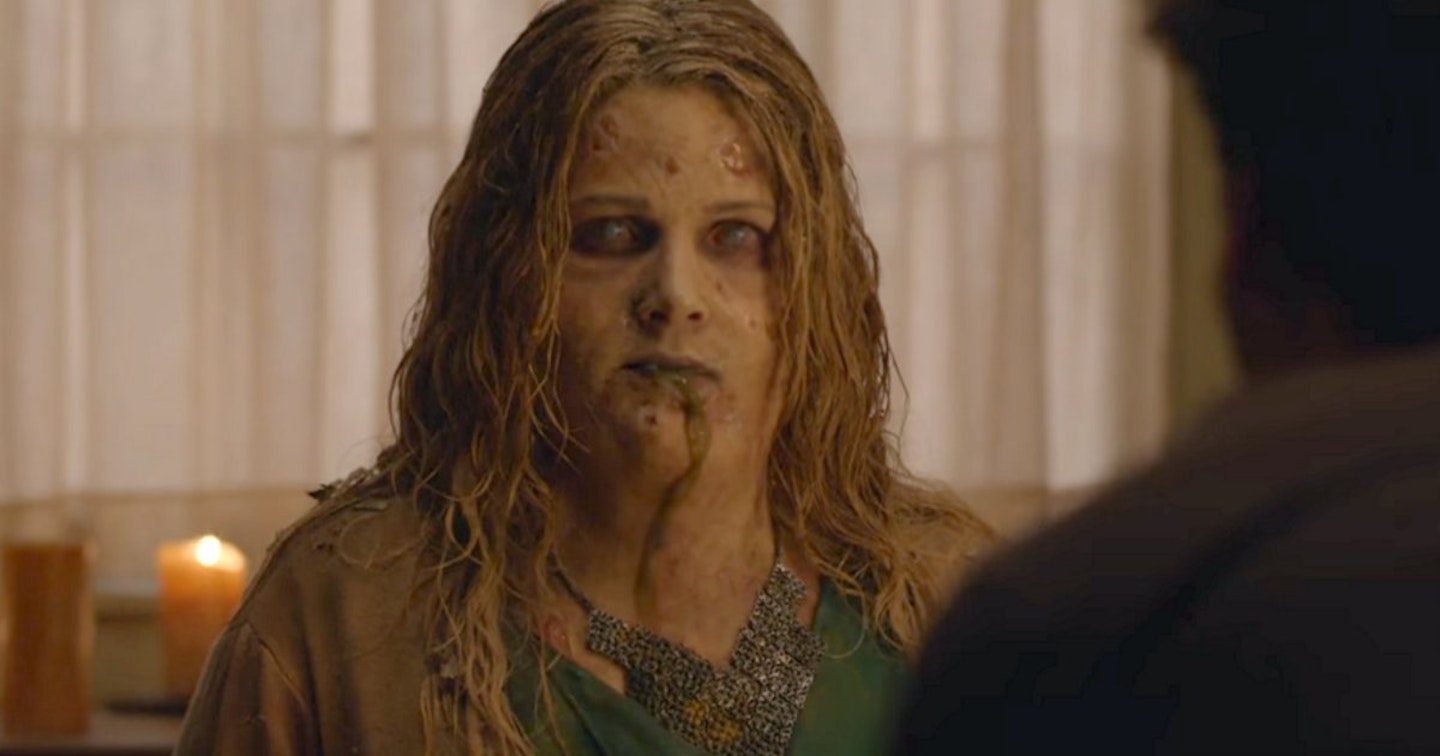 If you're one of those people who miss HBO's True Blood, then you may be able to get your fix again, though admittedly without the nudity or graphic blood spillage (hey, if we had our way….). Like that show, this one is based on the novels of Charlaine Harris and viewers can expect, according to the network, vampires, witches, psychics and hitmen who come to the town of Midnight, Texas, "a safe haven for those who are different." Yeah, probably not. Premiere date in 2017 TBA.
• Interview With The Vampire: The Vampire Chronicles — Empire's review