LucidDreams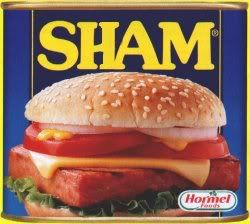 Posts: 10
Joined: 22/8/2006
From: England

Maybe, just maybe, Sean Connery could play his father. He'll run away from boulders and such and... ah nevermind, it'll never work. Quite frankly I can see this film going the same way as every other '3rd in the series!' movie lately. Over bloated, over the top with SFX, lacking in plot(s), full of holes and leaving you wondering why they haven't stopped already. I won't believe this film will be worth watching until it comes out, hopefully it'll prove me wrong and be a great romp, more than likely it'll crash and burn as far as quality goes, but still cash in.



_____________________________

A writer lives, at best, in a state of astonishment. Beneath any feeling he has of the good or the evil of the world lies a deeper one of wonder at it all. To transmit that feeling, he writes.