Baby Bear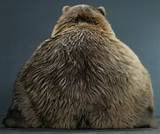 Posts: 5527
Joined: 6/11/2005
From: Back stalking Wilbert....oh, yes...

Sorry,bub.I think that the Panthers are now THE team to win Superbowl XL. Even though I'd love The Bus to win, and get MVP at the same time,,I just can't see anyone beating Carolina (except the Pats and they're now out!) Solid D, efficient offence, and OK special teams.

Pass interferance against Asante Samuel ,MY ARSE.

But, I really would like the Steelers to do it......
Actually, I'd like the Seahawks to do it as well....I'm so confused.

I had a nice sleep, thank you, jediwarrior,cheers. You?



_____________________________

" At least he was asleep when I hit him with the shovel......." Moses Lawn. RIP

Has tin foil hat issues ( thanks Woger...love it )

Felix: "Poor guy. They must be like space hoppers by now."

lympo :
I have no idea how the idea came about! one moment I was eating turkey, the next i was on all fours

Daz : Get. A fucking. Room.