Goodfella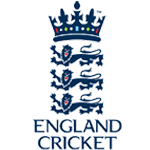 Posts: 17789
Joined: 30/9/2005
From: North Devon

This is brilliant, I am thoroughly enjoying this.

Scotland are bright, instinctive and patient. England are a bumbling mess of mistakes, self-concern and ego. Scotland thoroughly deserving of their lead and I'm happy for their realistic, passionate and highly-charged supporters, I'm a quarter-Scottish and I couldn't be happier for them.

Yes, Joe Hart was at fault, so was his defence. Four of them charged at Morrison, all blocking Hart's view and not one of them got a touch. One of those kind of moments when you think, "yep, that's MY England..."




_____________________________

"It is the Shawshank Redemption! Just with more tunneling through shit and less fucking redemption."

If you can quote the rules, then you can obey them.