Goodfella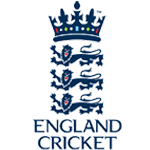 Posts: 17787
Joined: 30/9/2005
From: North Devon

quote:

ORIGINAL: Professor Moriarty

So, now Ashley will captain England to celebrate his 100th cap on his 102nd appearance (this obviously makes sense to someone somewhere).



Yes, I wouldn't leave Ashley Cole in charge of a jelly, let alone the England football team, I don't care how many caps he has, I doubt he could to count to 100 anyway so if we hadn't told him about it I'm not sure he'd even know he was there. For example, his Twitter feed reads like that of a 12 year-old child with a serious personality disorder. "Twitter iz full of melts yeah blud."


One of many reasons I probably won't be watching the game.



_____________________________

"It is the Shawshank Redemption! Just with more tunneling through shit and less fucking redemption."

If you can quote the rules, then you can obey them.