Mojo

Posts: 6039
Joined: 30/9/2005
From: The CIC, next to the old man.

Unfortunately, Soul Patch has befriended an Euoplocephalus. This is a dire addition to my attack force, although he can be helpful when defending the eggs.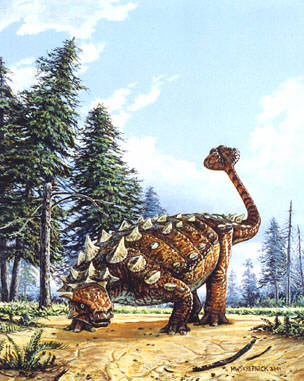 I intend to build a chair out of bone, which will be placed on either side of the creature, attached together under its belly. Spiked Hero, as he has been called on numerous occasions by the other team members, can hold two passengers, however I intend to replace the other seat with a cage full of these babies:




which will be unleashed on any impending threat, which includes your... Commando Killer.






_____________________________

Let's shove a stick up that wolf's ass.