Goodfella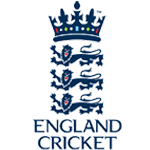 Posts: 17784
Joined: 30/9/2005
From: North Devon

I'm a huge fan of British comedy from any era (I have Only Fools and Horses, Fawlty Towers, Monty Python TV, Dinnerladies, Acorn Antiques, The Office, Pheonix Nights, Peep Show etc. on DVD) and after babysitting a lad across the road (they have Sky) I watched a couple of episodes of 'Gimme Gimme Gimme' which I haven't seen in ages! I didn't use too think much of it because I thought it played on the gay jokes too much but I have really started to get into it now and I bought the third season on DVD the other day. My fav episode is 'Secrets and Flies' where Linda's son returns and their talking about distinctive things about his dad...

Tom: So apart from his unique dress sense, what else can you remember about him?
Linda: Well this might come as a bit of a shock too you but if I remember rightly your daddy was black.
Tom: Are you taking the piss!?

I know it's not one of the most favoured comedy shows but I still think it's a great one too have in the collection which for me is building up right now, only need too get some Porridge now!


_____________________________

"It is the Shawshank Redemption! Just with more tunneling through shit and less fucking redemption."

If you can quote the rules, then you can obey them.