Neth


Posts: 4699
Joined: 3/10/2005

Finally a UK TV channel has picked up a whole host of Adult Swim's shows.

Adult Swim is the late-night segment of Cartoon Network in the US, and as well as screening their own productions, they've also picked up episodes of Family Guy and Futurama amongst others. Their own shows tend to be a little more "edgy" than stuff like Fairly Odd Parents and Dexter's Lab - lots of crude sex references, gratutious violence and (albeit bleeped) foul language.

Bravo are showing the likes of Robot Chicken, The Brak Show, Space Ghost: Coast To Coast, Aqua Teen Hunger Force, The Venture Brothers and Sealab 2021 at around midnight on weeknights.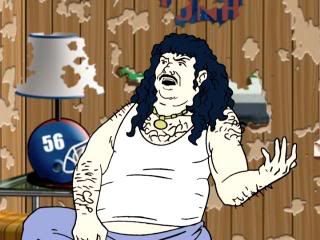 I'm sure nobody really cares, but I thought I'd mention it anyway on the off-chance that someone else discovers these comedy gems.




_____________________________

"You taste like a burger. I don't like you anymore."