Cool Breeze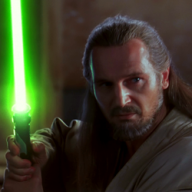 Posts: 2372
Joined: 9/11/2011
From: The Internet

quote:

ORIGINAL: jonson




quote:

ORIGINAL: Cool Breeze




quote:

ORIGINAL: jonson

No idea if this is unpopular, but not being a big fan of the Iron Man films, I hesitantly watched Iron Man 3, and thought it was fabulous.
Much better than the first 2 IMO. Action packed and hilarious to boot.
And I watched Man Of Steel the day after and thought it was utter tripe.




Ever read an Iron Man comic?




No, never. I used to read Whizzer and Chips when I was about 9.
I guess you are referring to The Mandarin. I thought it was brilliant, hilarious, just perfect, but I understand grown up fans of the comic (no laughing at the back please) are a bit upset about it.



Fair enough.

I read a lot of Iron Man comics as a kid and the representation of the character in the movies isnt very accurate ( Stark isnt nearly as quip heavy as RDJ is in the movies for one thing ) but its forgivable due to RDJ's great screen charisma.

The problem with the Mandarin twist in IM3 is not just because it reduced the character to a joke and it was silly, but its because they implied in the first two movies that the true Mandarin was out there ( The terrorist group known as the ten rings in IM1, the special features in IM2 indicate that Ivan Danko made it to Monaco to attack Stark with the ten rings organisations help ).The trailers promised us a truly scary threat in the form of The Mandarin and Kingsley was doing a pretty damn good job portraying this only for Shane black to turn him into a parody.

Instead the true villain was yet another corporate suit but who could breath fire like a fucking dragon.

But thats only one of the films problems...http://youtu.be/YNcJPxjoxF0


< Message edited by Cool Breeze -- 3/1/2014 7:59:54 PM >

_____________________________

'' Iv played Oskar Schindler, Michael Collins, Rob Roy Mcgregor, even ZEUS for gods sake! No one is going to believe me to be a green grocer! ''