Cool Breeze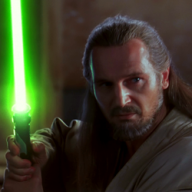 Posts: 2372
Joined: 9/11/2011
From: The Internet

quote:

ORIGINAL: Keyser Sozzled




quote:

ORIGINAL: Cool Breeze



quote:

ORIGINAL: superdan




quote:

ORIGINAL: Cool Breeze

I thought Gravity would have been even better had a more credible dramatic actress played Sandra Bullocks role.She is a bit goofy looking and more well known for slapstick comedy roles which is probably why i struggled to take her seriously in the film.




You struggle to take her seriously because she's done a few comedy films and you don't like the way she looks? Bullock is a multi-award winner (including an Oscar for a dramatic role), was the highest paid actress in Hollywood last year and has been one of the most bankable stars of the last 3 or 4 years, so it's fair to say she's got a decent amount of credibility.




Lets not forget one of those awards was a razzie

As for being the highest paid actress last year, thats hardly a measure of acting quality is it? Adam Sandler is one of hollywoods highest paid stars for making rubbish films and acting like a complete twat in them.

Seriously though, i dont dislike Bullock, i think shes just better suited to comedies and that her part in Gravity would have been better served by a more credible dramatic actress like Vera Faramiga or Jessica Chastain.




Because you find them more physically appealing? What has Bullocks appereance got to do with anything?



Perhaps i didnt make myself very clear.Im not saying Bullock is ugly or anything, she just has one of those faces that is more suited to comedy and iv only ever seen her play comedy roles.Id be making the same complaint if Tina Fey ( who i really like ) played Bullocks part in Gravity.

< Message edited by Cool Breeze -- 20/12/2013 9:40:25 PM >

_____________________________

'' Iv played Oskar Schindler, Michael Collins, Rob Roy Mcgregor, even ZEUS for gods sake! No one is going to believe me to be a green grocer! ''