Cool Breeze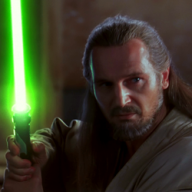 Posts: 2372
Joined: 9/11/2011
From: The Internet

quote:

ORIGINAL: Mister Coe



quote:

ORIGINAL: sanchia

I have just realised that, even though I have seen it 3 times, I have no idea what happens in Skyfall. Other than the opening scene and the occasional hammy villain appearance have forgotten the rest of the film.




SPOILERS

Bond gets over his depression after blowing up a Scottish castle that he must have being paying shitloads of cash for since he was an orphan, or at least an adult, he doesn't have to take orders from a woman (that he might have loved or hated, dependant on the whims of whatever script he was reading at the time), everyone forgets about the stolen-files-thing, Moneypenny can't be arsed with being a strong powerful field-agent woman and is now happy to be a secretary, Ralph Feinnes accepts that he can't rely on a big cheque every year from the Harry Potter francise and now switches to doing Bond movies and, finally, Daniel Craig says 'Can I PLEASE have as much fun as Roger Moore did, shagging loads of women and going to exotic locations whilst throwing out crap jokes?'

Your opinion may differ.





POST OF THE YEAR!

That really made me chuckle! Well done!




_____________________________

'' Iv played Oskar Schindler, Michael Collins, Rob Roy Mcgregor, even ZEUS for gods sake! No one is going to believe me to be a green grocer! ''