Cool Breeze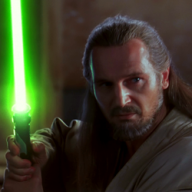 Posts: 2372
Joined: 9/11/2011
From: The Internet

quote:

ORIGINAL: Aquitaine

The most unpopular opinions I have had and to foreworn, there is no malice or anger intended in these opinions:

Star Wars prequels - so glad Disney will make sequels, that is always what I wanted to see - what happens, where does the universe go from here? The prequels felt and looked far more juvenile IMO (let's see what Disney and JJ do) and ruined Vader for me. Yes, I still have the original 'restored' trilogy on VHS, the ones before the 'new scenes, new sounds, new special effects'.

Aliens vs. Predator Requiem - I enjoyed it. More of a Predator film than the first which was more of an Alien film. Sure, would have loved the story transplanted to a future colony - as would have been good with the first - but a definite improvement. IMO the Predator was more classic in both look, feel and mannerisms (call it copy/homage but I say 'birds of a feather'), the Aliens more 'Cameron', the humans were of no interest to me, just fodder, so limited characterisation was fine - I tend to cringe at too much in any event, gore and action was turned up to 11 (watch 'Spinal Tap'), one BIG refreshing thing was that nobody was safe - kids, babies, pregnant women - just like it should be as the aliens especially have no morals or qualms and that's the one thing in the monster movies I have seen that bugs me: adults are fair game but the aforementioned are hardly ever in any danger - luckily. My opinions on why it was quite good - have fun with them. :D

Transformers Trilogy (as it stands) - Awful waste of money and great effects work on flawed and immature material IMO. Still, made a penny. I like a good shallow effects romp too - 'Battleship' for instance - but nothing appealed to me in those films other than the effects.

Bloodrayne is one of my favourite films, hah got you! XD

Nothing else really stirs up anything other than those three opinions. Oh, four, 'Battleship' was quite good, an interesting take realised well on an absurd adaptation idea.



Not an unpopular opinion to think that the Transformers films are crap.They are pretty much derided by critics and on this forum ( Except by Donavan Kurtwood
)



_____________________________

'' Iv played Oskar Schindler, Michael Collins, Rob Roy Mcgregor, even ZEUS for gods sake! No one is going to believe me to be a green grocer! ''