Rebel scum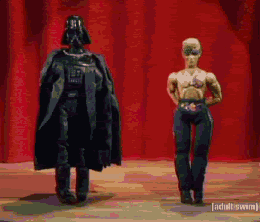 Posts: 3483
Joined: 2/1/2006

quote:

ORIGINAL: spark1




quote:

ORIGINAL: AxlReznor

I admit that The Matrix Reloaded and The Matrix Revolutions aren't as good as the original, but they're still great movies... you may have to watch them all back-to-back to be able to properly appreciate them, though. Whenever I see people talking about how they're among the worst movies ever, I always wonder what the hell people wanted from them.





the one thing with the 'matrix' sequels you cannot complain about is the action.
the freeway chase in 'reloaded' and the battle for zion in 'revolutions' are ace set pieces.



The thing is The Matrix is one of my favourite movies partially because of the sheer simplicity of it. The man/robot war was much more interesting when all we heard was "It was us that scorched the sky". The sequels not only throw that out of the window and tell us everything, but the actual war sequences have all the C-grade characters faffing around while the people I cared about were on a ship somewhere, and the half-hour straight of robots shooting machines is just wearing and dull. That and to understand what's going on you need to also watch the Animatrix, play Enter the Matrix and take a five-day correspondence course on bullshit philosophy. And that French guy giving a woman a Matrix-orgasm was stupid. And that half-hour Neo in the train station thing added nothing to the film except another bloody fight scene and was equally stupid. And the end of Reloaded promises this epic three-pronged attack which needs perfect timing and then it cuts to the plan succeeding with no build-up at all. And a bunch of other things.

They're not the worst films of all time, but they're two of the most disappointing for me.



_____________________________

"We are not safe! A dark menace rises to the east! Duckies go quack! Cows go moo! I want ice cream. Verily, will you two hobbits join my quest?"