Cool Breeze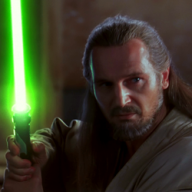 Posts: 2372
Joined: 9/11/2011
From: The Internet

quote:

ORIGINAL: DancingClown




quote:

ORIGINAL: Cool Breeze




quote:

ORIGINAL: DancingClown

It amuses me to see trolls told off by other trolls.




Especially when statements like that are made by someone who acts like a troll himself.




I'm not trolling. I'm just making an observation. You were mocking Dannybohy for "being ridiculous", which is a bit like Richard Littlejohn trundling up to Peter Hitchens and calling him a cunt. While onlookers may applaud the sentiment they will surely not fail to be amused by the irony.

I can be abrasive and moody, but I'm not being a troll. Should I wish to flap around the forums, annoying people by repetitively dangling the same tedious, flacid one-note opinion in their faces like a rancid cock then I assure you that I will turn to you for advice before anyone else.



You dont need any advice from me, you are doing quite well at this by yourself already.



_____________________________

'' Iv played Oskar Schindler, Michael Collins, Rob Roy Mcgregor, even ZEUS for gods sake! No one is going to believe me to be a green grocer! ''