Cool Breeze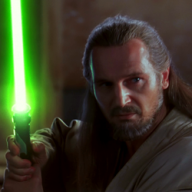 Posts: 2372
Joined: 9/11/2011
From: The Internet

quote:

ORIGINAL: Dannybohy




quote:

ORIGINAL: UTB




quote:

ORIGINAL: vad3r

Man of Steel choosing not to include John Williams finest score is a disgrace and has put me off watching it.




Well the audience might find suddenly hearing the E.T. score a bit disconcerting.



Not sure that is an unpopular opinion?. It is a disgrace, but then so is making a depressing, pretentious superman movie devoid of humour and fun. I know I'm making ridiculous predictions, and I hope I am wrong but don't think I will be.



Well at least you know you are being ridiculous.




_____________________________

'' Iv played Oskar Schindler, Michael Collins, Rob Roy Mcgregor, even ZEUS for gods sake! No one is going to believe me to be a green grocer! ''