Rebel scum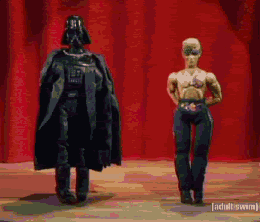 Posts: 3483
Joined: 2/1/2006

My problem with PA2 is that it felt like it was cheating at times with the concept. PA1 had one camera, and you saw what it saw - no bullshit. In PA2 there were multiple cameras and for some of the scares it would tactically use a camera that keeps certain things out of view when they'd be viewable through another camera.
For example, there's one bit where a baby looks up past one camera in its bedroom, but it should be in the line of sight of the other camera in the same room. Also, towards the end Katie's seen in one camera and then it cuts away for no reason, only to return and OMG SHE'S GONE! It really ruined the film for me, and the scares weren't up to the standard of the original, with only the "everything in the kitchen opens" bit being memorable in any way.



_____________________________

"We are not safe! A dark menace rises to the east! Duckies go quack! Cows go moo! I want ice cream. Verily, will you two hobbits join my quest?"