Rebel scum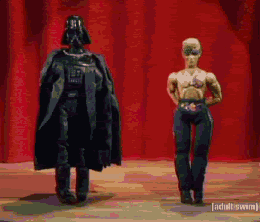 Posts: 3025
Joined: 2/1/2006

quote:

ORIGINAL: chris kilby

And you don't think that masterful chase scene where Doe outwits,outruns and ultimately bests a much younger, fitter, stronger man doesn't set him up as something more than your bog standard movie-of-the-week/T-shirt? John Doe is unequivocally set up to be absolutely terrifying, almost a force of nature. Real serial killers are not like this. They are sad and pathetic creatures who prey on the weak and defenceless (women mostly) and do not put the fear of god into heavily armed SWAT teams.



Fair point, but Doe also had a knowledge of the building they're in the detectives don't have, a gun, the drop on them, and a callousness that allows him to take the most direct route out without caring who gets in his way. Also, he's not really shown as terrifying, he's more of a mysterious figure who's always one step ahead of the pursuing cops. Y'know...like Zodiac
.


quote:


He also appears to be independently wealthy. He can't have a job - not without ID or a social security number, et al. Besides, with all his preparations to contend with, when would he find the time? Unless he could be in two places at once - he might've been superhuman but he wasn't God... Uh-oh! Mind you, having said that, where would he have kept his money? He couldn't have had a bank account either. Not without ID. I'm telling you, after all the fuss about the supposed plot holes in The Dark Knight Rises, Fincher's lucky he didn't have t'internet to contend with back in '95!



Yeah, he might be independently wealthy, we never find out much about him at all. On the other hand, since he's got that chap trapped in a room for a year, he could easily be living off any money HE had as well. Considering he's insane religious leanings, and the fact he looks pretty gaunt and pale, I'd say that he spends most of his time hiding out in his apartment and wouldn't need much to live on anyway.


quote:


I admire neither John Doe nor his actions. (Thanks for the snide insinuation that I do - or did I misread you? I've been called a lot of things online. I was even called "an Evil, Sadistic Genius" once, by a Bible-bashing stalker who serially harassed every woman he encountered - go figure. But that really is a first.) Although I bet he is how a lot of the real thing like to see themselves - scary. I'm a bit baffled by this reaction, frankly. The mythical, post-Hannibal Lecter, Mephistopholean serial killer was THE cinematic cliche of the 90s and held sway till Osama bin Laden knocked him off his perch. The Mephistophelean super-terrorist being the current cinematic bogey man du jour - cf: Ra's al Ghul, The Joker and Bane! I really didn't think this was news to anyone.



No, I thought you meant that it was possible for people to be inspired by Doe, not that you personally were. Though if I've misunderstood you there, I apologise. And while the Lecter-type serial killer was definitely a cliche in the 90s, Doe is not one of those. As I said, he's shown living in his apartment writing nonsense into books, killing people because he doesn't like them and refusing to acknowledge he's done anything wrong. I agree that he's a mysterious, enigmatic figure, which some serial killers might aspire to be seen as, but he's not a charming one, or one that has anything resembling an arguable point.


quote:


As for the "Neitzschean" thing, I didn't mean John Doe flew around in a cape. I was referring to the clearly "superhuman" (ie, insane) will to slice off his own fingerprints, to erase all trace of his past or identity, to completely supress and subjugate any sense of self or humanity (ie, empathy) in pursuit of this mad goal of his. As Somerset says: "This guy's methodical, exacting, and worst of all, patient." Yeah, to a frankly superhuman degree no real serial killer could ever hope to match. Will to power, Nietzsche called it.



That's...actually a good point, but it's by no means a bad thing that those themes are present in the movie, and the film shows it's nothing to aspire to.


quote:


(I can't believe someone suggested I must be a sociopath... Blimey.)



That wasn't what I meant, but I guess the insinuation was there. Sorry about that.



_____________________________

"We are not safe! A dark menace rises to the east! Duckies go quack! Cows go moo! I want ice cream. Verily, will you two hobbits join my quest?"