Goodfella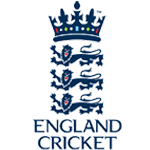 Posts: 17783
Joined: 30/9/2005
From: North Devon

My friend Bex has lots of tatoos, she's 20 and she's been getting them since she was about 16. She has, if I can remember rightly, dragonflies, a butterfly, stars down her arms, a pattern around her breasts, a pattern around her belly, stars down her legs and her boyfriend's nickname tatooed on her ass (no joke! only one I haven't seen although it wouldn't surprise me if she has more!). She also has pink hair but she's not 'punk', she really hates being called that! Her boyfriend's got a body suit pretty much now. He has 'The Prodigy' tatooed on his back which he designed (similar to my av) and too many others to describe.

I still haven't decided on mine, the Charlton one has pushed further to the front on my mind.



_____________________________

"It is the Shawshank Redemption! Just with more tunneling through shit and less fucking redemption."

If you can quote the rules, then you can obey them.