Cool Breeze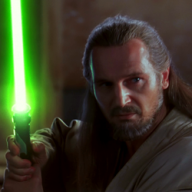 Posts: 2372
Joined: 9/11/2011
From: The Internet

quote:

ORIGINAL: Mister Coe

Haven't watched GOLDFINGER in a good long while, I must remedy that...

If memory serves (and this really dates it from the 60's), wasn't Pussy Galore a villain (and, it was hinted, a lesbian) but all it took to turn her around was a damn good shagging from Bond?

If so, dammit, we need Daniel Craig to do something similar in the next Bond film!!!





Yep.Apparently Bond '' must have appealed to her maternal instincts ''.






_____________________________

'' Iv played Oskar Schindler, Michael Collins, Rob Roy Mcgregor, even ZEUS for gods sake! No one is going to believe me to be a green grocer! ''