rick_7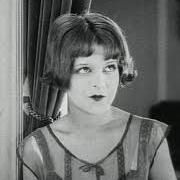 Posts: 6087
Joined: 30/9/2005
From: The internet

*SPOILERS*



The Cukor film is unquestionably the finest adaptation, though I have a soft, mushy spot for Mervyn LeRoy's cloying, manipulative 1949 Technicolo(u)r version. The shameless shifting around of the character's ages to kill off the obscenely talented (and appealing) Margaret O'Brien is a cruel masterstroke and gives the film a real emotional kick. Further, any film with C. Aubrey Smith, Janet Leigh and Elizabeth Taylor in has got to be worth a look, while June Allyson's broad, corny performance as Jo is surprisingly affecting. Armstrong's 1994 reading of the novel overdoses on feminism (much of it imagined by the screenwriters) but gets by thanks to the strength of the performances, and the love with which it was apparently crafted. It also has one of the best (or worst) ever screen kisses: a long line of dribble momentarily flopping about between the lovestruck faces of Batman and the thief, following their tender clinch.

< Message edited by rick_7 -- 1/6/2006 5:46:48 PM >

_____________________________

*Wendy Hiller fanboy*

Blog: DJANGO! DUMBO! DESPICABLE ME 2! Plus: other stuff.

"Nothin's really been right since Sam the Lion died."