Sway

Posts: 8999
Joined: 30/9/2005
From: Albuquerque

Some of the pictures on here are amazing - I sometimes wish I knew a bit more about photography so I could get brilliant shots, especially because I often go hill walking.

Anyway, here are a few of my favourites.

This one is taken from the Croatian National Park, the pic doesn't do justice to the colour of the water.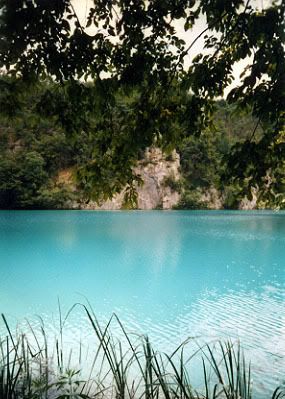 Not the best picture, but I just really love the colours in it. This was taken in Kefalonia last year.



This one is overlooking Lock Muick in Glen Muick. Had just come down from Lochnagar, so was pretty tired. Me and my dad sat down for 5 mins to have a little something else to eat. Just beyond the trees is a little house thats completely in the middle of nowhere as such - apparently Prince Charles often stays in it when he's up in Scotland.



_____________________________

"I am not in danger, Skyler. I AM the danger! A guy opens his door and gets shot and you think that of me? No. I am the one who knocks!"