Cool Breeze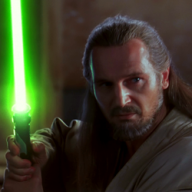 Posts: 2162
Joined: 9/11/2011
From: The Internet

quote:

ORIGINAL: Marwood




quote:

ORIGINAL: JIm R



quote:

ORIGINAL: OPEN YOUR EYES




quote:

ORIGINAL: elab49

It's why I split it into both. I've seen a bit too much of her pretty bad CV and she's not impressed me with competence.

Apart from that, the character creation was iditoically regressive and a decent actress couldn't have saved it, IMO.





Having looked through Zoes Filmography I have to say she's been in some pretty amazing films...(lol).
To be fair to her who else was going to play her role?

:two star trek images in link below:
http://moviesblog.mtv.com/2012/02/24/star-trek-2-photo-benedict-cumberbatch-zachary-quinto/




An alternative for Saldana for me would have been Naomie Harris, she has the look and the maturity for the role.




Good call; I've no problem at all with Saldana in the role and from other films I've seen her in (most notably her work in Avatar even if she was a 9ft tall blue cat) I think she's a decent actress. It's more telling that her filmography isn't the best but IMO she's usually come out looking pretty good all the same.

Harris is a good alternate pick though.

Anyone got new theories on Cumberbatch's character identity since those leaked pics? Not being a big Trek man I don't really know the history or characters particularly outside of the films but I believe Abrams/the writers have said he's playing an existing character, not a new creation like Nero. My "evil" Vulcan theory has gone out of the window seeing as he doesn't have the ears so anyone got new ideas?



Could be Dr.Roger Corby from the season 1 episode '' What are Little Girls Made Of? ''.He was a mad scientist type who created sentient androids.I cant help but think his apparance and costume is reminescent of that episode.




_____________________________

'' Iv played Oskar Schindler, Michael Collins, Rob Roy Mcgregor, even ZEUS for gods sake! No one is going to believe me to be a green grocer! ''