Paxton

Posts: 1144
Joined: 30/9/2005

Crap photo, but you get the idea...




And another gem of an appearance (more so than an entrance)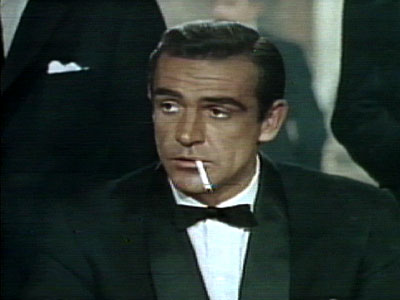 Is this more of an exit...?




Don't particularly like the film, but I love this entrance, esp. his grin (couldn't find a piccie of that):




I couldn't find any stills that do it justice, but Salma Hayek's entrance in From Dusk 'Til Dawn... In the words of Richie Cunningham, "Yowzah, Yowzah, Yowzah!"

Not sure if this next one is strictly a first entrance, but it counts for me...:

"'Slow ahead'... I can go slow ahead, why don't you come down here and chum some of this shit?"


"You're gonna need a bigger boat."

While I'm talking movie monsters,




Again, can't find the pic, but Leon's emergence out of the dark behind a knife is legend.



_____________________________

I drink your milkshake.

Films I am jazzed for:

Not a whole lot these days...