Cool Breeze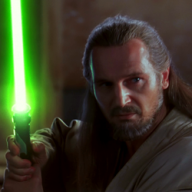 Posts: 2351
Joined: 9/11/2011
From: The Internet

quote:

ORIGINAL: Jonezy123




quote:

ORIGINAL: Darth Marenghi




quote:

ORIGINAL: rich

Lower ratings to increase ticket sales is the way things are going, however I don't think that it is closely linked with the quality of the film itself. They could be PG13 and actually good, if they weren't terrible hack jobs. For example the Carrie remake was rated R.




Whilst I agree with your point, part of me will always feel that a Robocop film requires Verhoevian levels of violence.




Watered down remakes is the most irritating trend in Hollywood right now.

What's wrong with over the top, gratuitous violence, sex and drug taking?

I know that films have to 'appeal to the widest range of person to maximise takings.....' yawn, but they're just all so tedious. Total Recall was just a below average pile of manure clearly designed by several people to cash in on the name. Sometimes I want to be shocked by a film by a director pushing the boundaries, like in Robocop and in particular the demise of Emil. There's nothing like that shocked laugh in a cinema when everybody thinks 'what the actual f*ck did the director just do!' Usually that takes an 18 rated movie to acheive.

I think the answer is for the studio to lower budgets, give a visionary director full creative control and to just say 'go for it son, show us what you can do while we f*ck of and bean count'.





Pretty much agree with everything here.Its why Dredd was such a breath of fresh air so to speak with it being a sci fi action film with hard R levels of Verhoeven style violence.And crucially, it was actually pretty fucking great too.

Unfortunately, it was also a box office failure so it looks like we are going to continue to be fed PG-13 action films for the forseeable future.



_____________________________

'' Iv played Oskar Schindler, Michael Collins, Rob Roy Mcgregor, even ZEUS for gods sake! No one is going to believe me to be a green grocer! ''