Overmind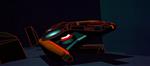 Posts: 444
Joined: 16/1/2008
From: Hyperspace

quote:

ORIGINAL: GrizBe




quote:

ORIGINAL: Derek B
Loved the first movie & this looks just as great. BUT REALLY, why have FOX added that HUGE spoiler in it.
You don't put things like that in the trailer!!!!!!!!!!!!!!!!!!! They have basically shown the whole films plot in 2:42




Ughh.. I agree, I hate when Studios do stuff like that. They could have given us the same trailer pretty much while cutting out the huge spoilers, which I won't mention here incase people are trying to avoid them.

Still though, its looking awesome, and to be a better film then the original. Definitely on my must watch list for when it comes out.



/nod

and btw.. ToyStory 3 over HTTYD .. The greatest Oscar thievery on the Movie history..




_____________________________

"All suspects are to be considered guilty, period. Or else they wouldn't be suspects would they?" -TROOPS