rick_7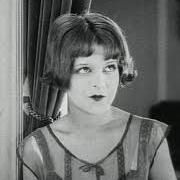 Posts: 6087
Joined: 30/9/2005
From: The internet

Sorry to intrude with some grumpiness, but I haven't felt as let down by a movie in a while:

If the original Cloudy was like one of those Heston Blumenthal dishes that's both outrageously odd and utterly brilliant - I don't know, perhaps fried egg with jam and Rice Krispies - then this misguided, saccharine sequel is a pointless pudding, an overly sweet dessert that makes you sick up a bit of the main course.

Flint Lockwood (Bill Hader) lands a job with a shady corporation run by his childhood hero - funny how he wasn't mentioned in the first film - who decides to send Flint back to his home island for the post-first-film clean-up, whilst playing him off against his friends. The island itself is now inhabited by living beings made of food, including a cute little strawberry with the voice of Eric Cartman, a spider comprising Big Mac and fries, and a taco-dile that spits vegetables everywhere. Are you sure this script is ready? The problem, no doubt, is that Phil Lord and Chris Miller were only on hand to provide the story and exec-produce, with former South Park staffer Erica Rivinoja botching the writing job, and Cody Cameron (Shrek, Madagascar) and Cloudy contributor Kris Pearn taking care of the rest.

There are a few good jokes - the fishing trip, the translation, Steve the monkey generally - but it's largely overbearing sentiment, food creatures with punny names, and Steve Jobs-based villainy, a sort of Robots/Wreck-It Ralph/Jurassic Park III hybrid, with a minimum of heart, wit and invention. I wanted something as anarchic and genuinely original as the first movie. Instead, I got a film that's not only aimed at kids, but doggedly conventional, and insultingly predictable, both in its re-treading of old ground and its telegraphing of old jokes.

It's the most disappointing movie I've seen for a couple of years at least. (1.5)

< Message edited by rick_7 -- 21/10/2013 11:06:47 AM >

_____________________________

*Wendy Hiller fanboy*

Blog: DJANGO! DUMBO! DESPICABLE ME 2! Plus: other stuff.

"Nothin's really been right since Sam the Lion died."