Cool Breeze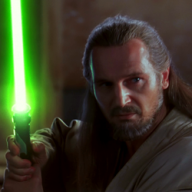 Posts: 2372
Joined: 9/11/2011
From: The Internet

quote:

ORIGINAL: NCC1701A



quote:

ORIGINAL: Cool Breeze




quote:

ORIGINAL: DONOVAN KURTWOOD

Looks like i'm going to be missing this at cinemas unfortunately. I saw the 1st one at the cinema, missed the 2nd one, and then saw the 3rd one. Won't have chance to go over the next couple of weeks




Whats scary is that he is actually sad that hes going to miss Transformers 4.





Look some people like me enjoy the Transformers films. Why are you even posting in a thread about a series of film's you hate some much.



Hey id love to watch a GOOD movie about transforming robots fighting each other but unfortunately Michael Bay is more interested in teen sex comedy jokes, racist humour and oh so funny toliet humour gags.He occasionally shows robots fighting but it is so poorly designed and badly shot that you cant tell which is which and it just looks like two junkyards having sex.

One good thing about these movies though is a Kermode rant about how Bay is the destroyer of cinema as we know it and heres the latest!......http://youtu.be/zdG8vsSHlZY



_____________________________

'' Iv played Oskar Schindler, Michael Collins, Rob Roy Mcgregor, even ZEUS for gods sake! No one is going to believe me to be a green grocer! ''