Cool Breeze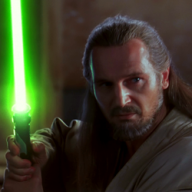 Posts: 2372
Joined: 9/11/2011
From: The Internet

quote:

ORIGINAL: UTB



quote:

ORIGINAL: Cool Breeze




quote:

ORIGINAL: Dannybohy

I cant imagine for a moment that there isn't quite a few famous names have taken a quick peek at the forum, see whats being said?





Yeah because this is the ONLY film related forum on the internet.




That's not quite what he said, is it now? Do you even read before you post or do you just drop your pants and bash your testicles on the keyboard and see what comes out?


Out of the keyboard, obviously, not your, the words, nevermind.

Edit: yes my avatar is relevant. So what?







_____________________________

'' Iv played Oskar Schindler, Michael Collins, Rob Roy Mcgregor, even ZEUS for gods sake! No one is going to believe me to be a green grocer! ''